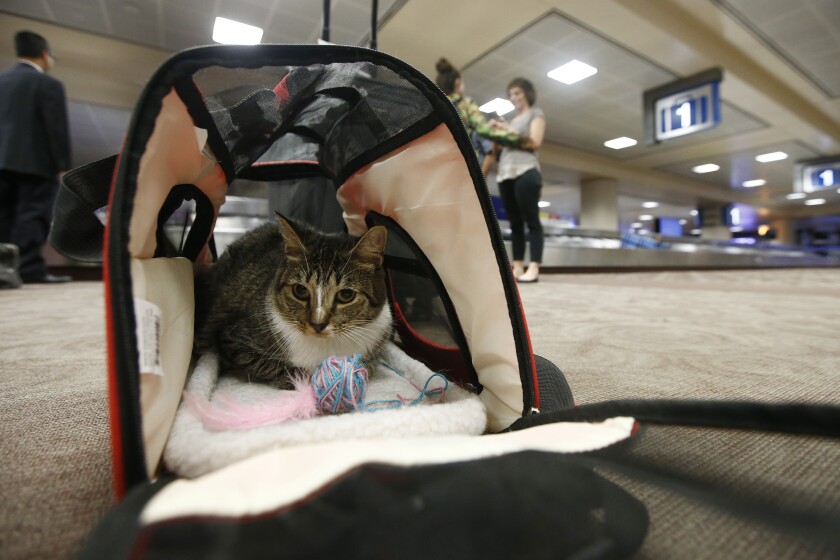 The days of passengers bringing rabbits, turtles and birds on airplanes as support animals could be ending. Trained dogs get the seal of approval.
Leopard sharks are drawn by the thousands each year to the southwest corner of La Jolla Shores beach.

Sundown Summer Safari takes place on Mondays and Tuesdays through June 30, with events throughout the day until 8 p.m.

The last public day to see pandas Bai Yun, 27, and her son, Xiao Liwu, 6, at the San Diego Zoo will be April 29th, before they head back to China.
Some people cried, while others remembered the basketball legend for his tenacity on the court and kindness off it
Ready to move into the apartment or condo of your dreams? Check out the properties on the following pages to see some of the city's hottest developments and their top-of-the-line amenities. Happy hunting!
The 8-year-old Miniland model collection closes Jan. 6 and summertime Star Wars Days will also be discontinued