Nation's best passport center? It's in Chula Vista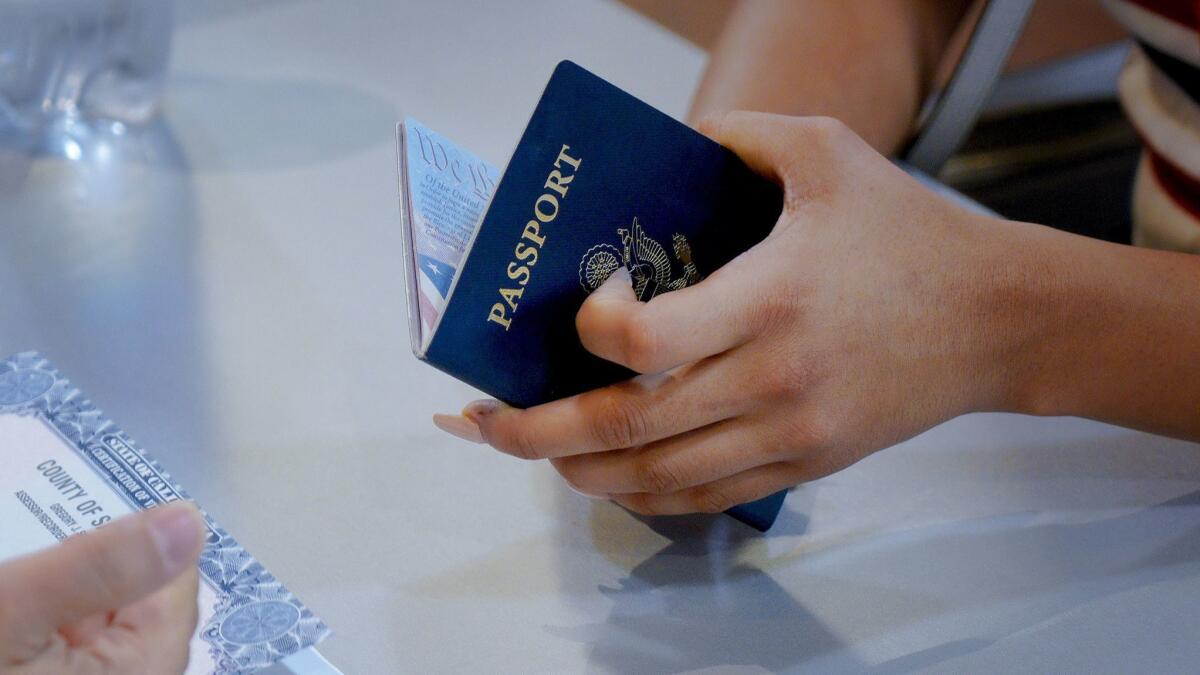 chula vista —
Last year, the public library in the Otay Ranch Town Center processed 17,000 passport applications.
The library did such a good job that it beat out more than 7,500 passport processing centers to be named the best passport facility in the country by the U.S. Department of State.
This year's numbers look even better.
As of August 31, the Otay Ranch Branch of the Chula Vista Public Library processed 14,988 applications. At this rate – more than 60 applications each day – the library is on track to process 22,605 applications this year.
The department said the award is given to "facilities and agents who have gone above and beyond in offering superior customer service or implemented innovations that streamline processes and enhance the customer experience."
The reason behind the library's success, according to branch manager Diana Ysla, is its commitment to convenience.
Unlike many passport processing facilities in San Diego, the Otay Ranch library is open on Saturdays and accepts walk-ins. The library also lets people take passport photos on location and is open until 6 p.m. Tuesday through Thursday.
"It's convenient," Ysla said. "People can come in and, if they have everything ready, we can be done in less than 15 minutes. They can come in, leave and enjoy the rest of their day."
Daniel Danial, a truck driver who lives in El Cajon and works in Otay Mesa, heard about the library through a friend.
"It's on my way home from work," said Danial, 26. "In El Cajon, I have to make an appointment."
The earliest appointment available was 10 days away. Because his work takes him out of San Diego for days at a time, it is more convenient for Danial to simply stop by the library, he said.
Danial, who moved to the United States from Iraq a decade ago, became an American citizen in April. He felt that finally having a U.S. passport made it official.
"It is exciting," he said.
Another convenience to submitting applications in the eastern Chula Vista library is that the public library is in a shopping mall.
People can stop by the food court or shop after they've processed their passports.
"Our location is nice," said Ysla. "People can come in, they can shop afterwards or they can have lunch. It's not just a stark building where they just come in and sit."
On a recent Tuesday afternoon, as Ryan Wilcox and his two children turned in applications, the weekly farmers market set up outside.
Vendors sell barbecue, Russian pierogi, Turkish lamb, Jamaican beef patties, Spanish paella, and hot dogs.
The Wilcox children chose to eat tacos while they waited for their passport applications to be submitted.
"It's convenient," said Wilcox, 47.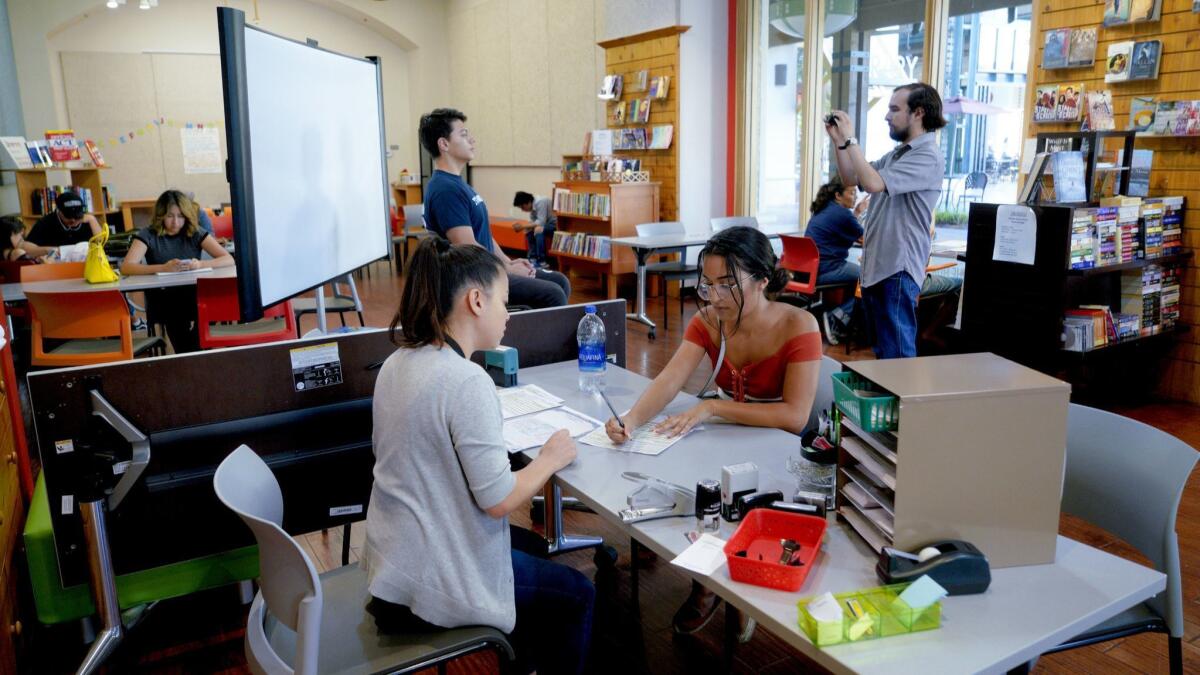 Sign up for the Pacific Insider newsletter
You may occasionally receive promotional content from the Pacific San Diego.