5 sure-bet restaurants you must try in Las Vegas
I go to Las Vegas to gamble. And eat.
The goal is to come home with my wallet full and my tummy happy. While gambling can be a crap shoot, here are five restaurants that are sure bets.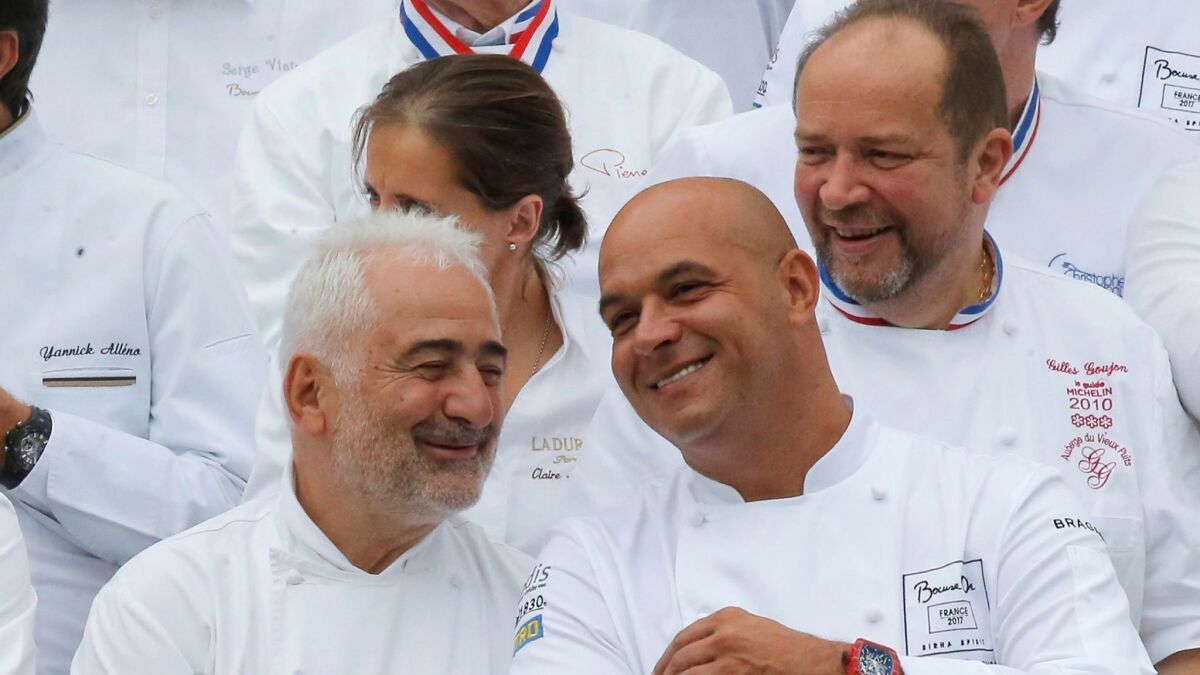 If you're going to splurge at one Michelin-master's place, this is it. It's luxury French food from one of the most celebrated chefs on the planet. And long after you've recovered from the jolt over paying $75 for artichoke and black truffle soup — with toasted mushroom brioche and black truffle butter, no less — you'll remember only the truffled bliss. At Caesars Palace, 3570 Las Vegas Blvd. S., Las Vegas. (702) 731-7286 or bit.ly/2hJ0uxl.
French chef and pony-tailed globetrotter Hubert Keller has collected his favorite recipes from around the world and celebrates them here in unpretentious, small-plates style. Ignore the obligatory Vegas shock and awe of the $5,000 burger (wagyu, beef, foie gras and truffles, served with a bottle of 1995 Chateau Pétrus), and focus on dishes that do the U.S., Mexico, Italy and France proud. At Mandalay Bay. 3950 Las Vegas Blvd. S., Las Vegas. (702) 632-7200 or bit.ly/2hBJtBN.
Overlooking the Las Vegas strip and the Bellagio fountains, Giada the restaurant is beautiful and badass — just like Giada De Laurentiis herself. The Cal-Ital menu embodies the core of these two cuisines: let excellent ingredients speak for themselves. (Speaking of speaking, the menu includes Italian pronunciations, like Spah-geh-tee. Which is Deh-lee-tsioso.) Look for her casual eatery Pronto by Giada to open at Caesars early next year. At The Cromwell, 3595 Las Vegas Blvd. S., Las Vegas. (855) 442-3271 or bit.ly/2yTVMAo.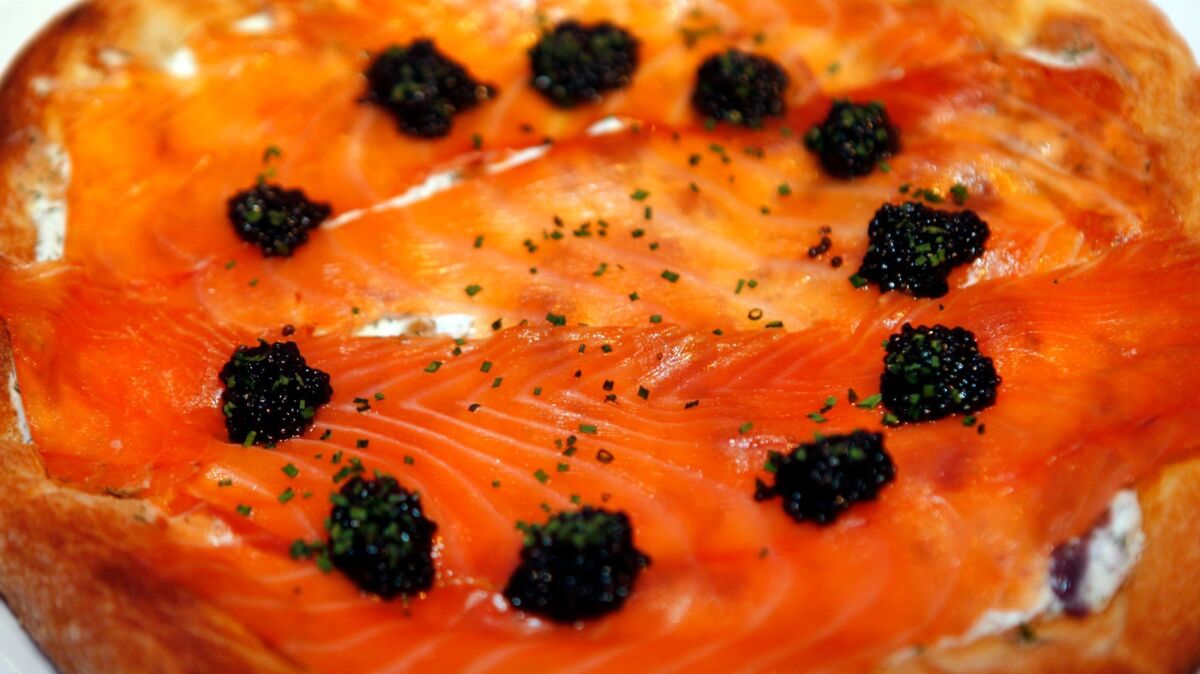 Wolfgang Puck ushered in the era of celebrity chef restaurants in Las Vegas in 1992 and Spago's smoked salmon pizza tastes just as relevant today. The clock is ticking on Spago's days at Caesars with just a few weeks before it closes. Find it at the Bellagio in the summer. It takes over the prime space that housed Todd English's Olives. 3500 Las Vegas Blvd. S., Las Vegas (Caesars); 3600 Las Vegas Blvd. S. (Bellagio). (702) 369-6300 or wolfgangpuck.com/dining/spago-lv.
No $75 soups or $5,000 burgers here — Ellis Island's 24-hour diner is where you go for $16.99 King Cut prime rib that comes with everything, $7.99 fried chicken and vanilla malted waffles, and the $10.99 Hangover Burger (bacon, cheddar, fried pickle, fried egg and Bloody Mary mayo on a brioche bun). Ask your server about the off-the-menu filet-cut top sirloin steak special as well as some off-the-record dish about the Vegas-crazy goings-on at the restaurant in its 40-plus years. At Ellis Island Hotel, Casino & Brewery. 4178 Koval Lane, Las Vegas.(702) 733-8901 or ellisislandcasino.com/dining.
Sign up for the Pacific Insider newsletter
You may occasionally receive promotional content from the Pacific San Diego.