Top weekend events in San Diego for March 9-12: Cherry Blossom Festival, film festivals and more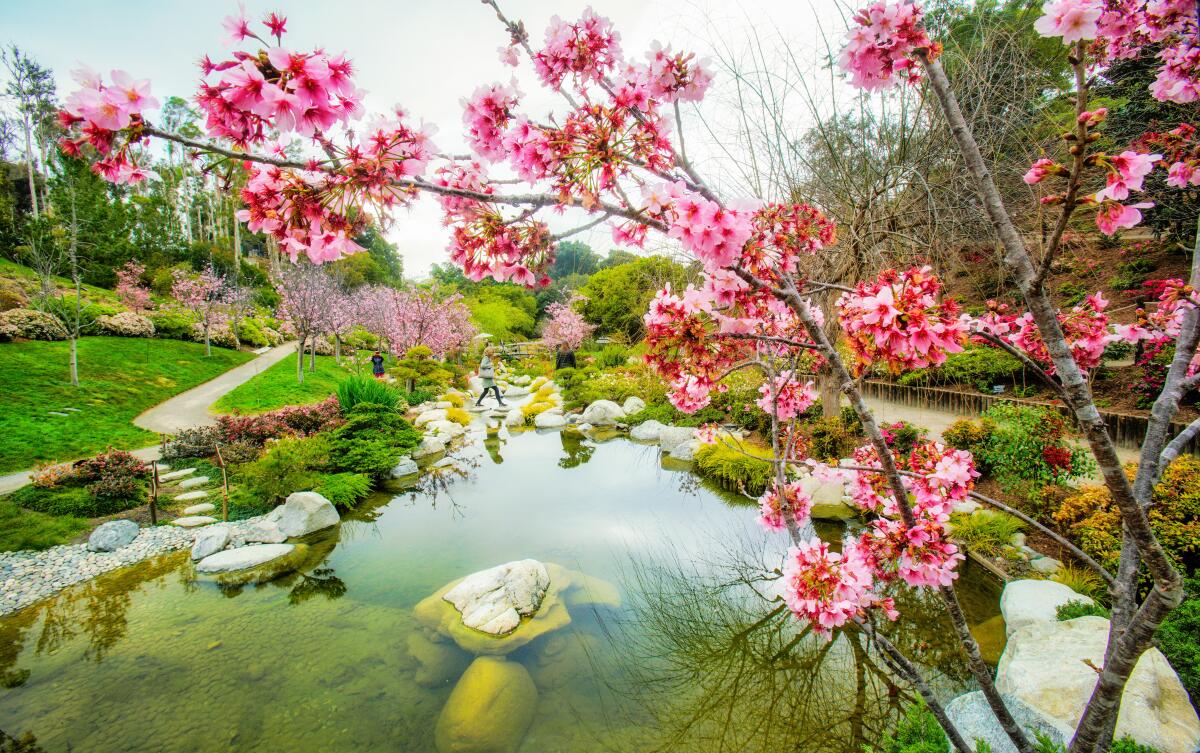 This weekend marks the beginning of daylight saving time. Don't forget to change your clocks on Sunday!
There is so much to do in San Diego County this weekend, including many activities that are finally making it feel like spring. Check out our guide to blooming flowers at local gardens and wildflowers across the county.
It's also a time for discounted theater tickets, as the San Diego Performing Arts League celebrates San Diego Theatre Month.
San Diego Performing Arts League has expanded its annual discount ticket promotion from 10 days to a month to help boost box office sales
Here are some of the top weekend events in our region.
Thursday
San Diego Latino Film Festival: This festival celebrating Latino arts and culture returns for its 30th anniversary. This year's special guests include actors Joaquín Cosío, Juan Manuel Bernal, Roberto Quijano and Diana Bovio. Thursday's opening night celebration will include a concert by the Sabrosas Latin Orchestra. Thursday through March 19. Locations vary. Ticket passes and packs range from $50 to $300. General admission $12, $9 for members, $10 for students and seniors. sdlff2023.eventive.org
The film festival, which opens Thursday, will celebrate Latino arts and culture, as well as its off- and on-screen talent, through March 19
The San Diego Union-Tribune Countywide Spelling Bee: Watch as local sixth, seventh and eight graders compete in the 53rd annual spelling bee. Activities, entertainment and giveaways will be available throughout the competition. The champion will receive an all-expense-paid trip to compete in the 2023 Scripps National Spelling Bee. Registration at 8 a.m., program at 9 p.m. Pacific A ballroom in the conference center at Town and Country San Diego, 500 Hotel Circle North. sandiegouniontribune.com/spellingbee
The Outsiders: See the musical based on the novel by S.E. Hinton and film by Francis Ford Coppola about Ponyboy Curtis, Johnny Cade and their band of "outsiders." Wednesdays through Sundays each week through March 31. $120. Mandell Weiss Theatre, La Jolla Playhouse, 2910 La Jolla Village Drive. lajollaplayhouse.org
World premiere musical about the hardscrabble life of three orphaned brothers in 1967 Tulsa doesn't look or sound like any other show out there
"gUnTOPIA": The Roustabouts Theatre Co. presents the world premiere of Will Cooper's dark satire on America's obsessions with guns, set in a 1950s-era time when gun ownership is universal and shooting deaths are an everyday thing. Preview at 8 p.m. Thursday. Opens March 17 and runs through April 2. Showtimes, 8 p.m. Thursdays and Fridays; 2 and 8 p.m. Saturdays; 2 p.m. Sundays. Moxie Theatre, 6663 El Cajon Blvd., San Diego. $45. (619) 568-5800. theroustabouts.org
"Anything Goes": San Diego Musical Theatre presents this classic dance-filled musical about stars and stowaways aboard a trans-Atlantic ocean liner. This is the final weekend for this show. 7 p.m. Wednesdays and Thursdays; 8 p.m. Fridays; 3 and 8 p.m. Saturdays; 2 p.m. Sundays. 4650 Mercury St., San Diego. $25-$70. (858) 560-5740, sdmt.org
Friday
Palomar College presents 'Rent': Palomar College Performing Arts presents Jonathan Larson's musical inspired by Puccini's opera "La bohème," re-set in AIDS-plagued 1990s New York. Opens Friday and runs through March 19. Showtimes, 7 p.m. Fridays and Saturdays; 2 p.m. Sundays. Howard Brubeck Theatre, Palomar College, 1140 W. Mission Road, San Marcos. (760) 214-9109, palomar.edu/palomarperforms
Cherry Blossom Festival: The Japanese Friendship Garden hosts this annual festival welcoming spring. Entertainment includes performances of traditional Japanese music and opera, cosplay contest, taiko drumming, food vendors, a beer and sake garden, and a children's area. 10 a.m. to 7 p.m. today through Sunday. Japanese Friendship Garden, Balboa Park, San Diego. Tickets $14 general admission, $12 military/senior (65+)/student. niwa.org/cbw
"Viva Vivaldi": San Diego Ballet and Grossmont Symphony Orchestra collaborate on works by José Pablo Moncayo, Aram Kachaturian, John Corigliano and Vivaldi. 7:30 tonight. Performing and Visual Arts Center, Grossmont College, 8800 Grossmont College Drive, El Cajon. $10-$45. sandiegoballet.org
San Diego Arab Film Festival: This 12th annual festival continues this weekend with feature length and short films from around the Arab World. There will also be an Arabic dinner each night of the festival for $15. Check online for show times. Friday through Sunday. Museum of Photographic Arts, 649 El Prado, San Diego. Individual screenings are $15 ($10 for students). sandiegoaff.org
Celebrate Mario Day: Celebrate the classic Nintendo video game character Mario at the Central IDEA Lab. Crafts and activities at this event offer the opportunity to build your own mini Mario kart, make a Mario or Luigi mustache, learn how to cross stitch Mario and more. There will also be a photo opportunity and trivia. All ages are welcome. 10 a.m. to 5 p.m. Friday and Saturday. Fourth floor IDEA Lab, Central Library. sandiego.librarymarket.com/event/make-it-celebrate-mario-day-central-idea-lab
"Slowgirl": OnStage Playhouse presents Greg Pierce's mysterious drama about a teenage girl who flees her reclusive uncle's home in the Costa Rican jungle to escape the aftermath of a horrific accident. Opens Friday and runs through April 2. Showtimes, 8 p.m. Thursdays-Saturdays. 2 p.m. Sundays. Through 291 Third Ave., Chula Vista. $15-$25. onstageplayhouse.org
"Flashback" at Fleet Science Center: Friday through Tuesday, Fleet Science Center in Balboa Park is celebrating 50 years with a flashback to ticket prices from its March 10, 1973 opening. For $2.50, get admission to the museum and you can also check out it's "Flashback" exhibit featuring give galleries themed for each decade since it opened. The exhibit will be available through June 14. Friday through Tuesday. Fleet Science Center, 1875 El Prado, Balboa Park, San Diego. $2.50. fleetscience.org
The Balboa Park museum has brought back some of its most popular exhibits from the past half-century
Disney's Moana Jr. musical: Maraya Performing Arts and a creative team of Filipino-American artists will transform KIPP Adelante Preparatory Academy into the scene for a performance of the musical "Moana Jr." It will be an immersive theatrical experience with student performers. 7 p.m. Friday, 2 and 7 p.m. Saturday, 2 p.m. Sunday. KIPP Adelante Preparatory Academy, 426 Euclid Ave., San Diego. $15. marayaarts.com/productions
Poetry reading: Enjoy a night of poetry with writer, speaker and community activist Kevin Powell, author of an upcoming biography of Tupac Shakur. He is considered an expert on the intersections of culture, race and poetry, and curated the first exhibit on the history of hip-hop in America at the Rock and Roll Hall of Fame. Powell will read from his collection, "Grocery Shopping With My Mother," and sign copies of his book. 7 p.m. Friday. Twiggs Coffeehouse Green Room, 4590 Park Blvd., San Diego. Free. (619) 296-0616.
Nick Offerman: Not long after receiving rave reviews for his part in a recent episode of the HBO series, "The Last Of Us," actor, comedian, author and famous woodworker Nick Offerman will bring his touring show — which includes music — to Valley Center this weekend. 8 p.m. Friday. The Events Center at Harrah's Resort SoCal, 777 South Resort Drive, Valley Center. Tickets start at $49.50 before fees. ticketmaster.com/event/0A005D9DEA073861
"Under a Baseball Sky": The Old Globe presents the final weekend of this world premiere play by José Cruz González about family, life, death and baseball. 8 p.m. Friday; 2 and 8 p.m. Saturday; 2 and 7 p.m. Sunday. The Old Globe, 1363 Old Globe Way, Balboa Park. $33 and up. (619) 234-5623, theoldglobe.org
Philipp Scholz Rittermann photography exhibition: California Center for the Arts, Escondido Museum presents a solo show of works by the renowned local photographer. Opening reception, 6 to 8 p.m. Friday. On view through April 16. 340 N. Escondido Ave., Escondido. artcenter.org
Saturday
St. Patrick's Day Parade: The 41st annual parade and festival, organized by the Irish Congress of Southern California, celebrates Celtic culture, commerce and community. Festival includes craft and vending booths, food booths and Irish dance and music. Festival and beer garden 9 a.m. to 6 p.m. Saturday. Entry $5 adult 21-plus, free for active-duty military with I.D. Balboa Park along Sixth Avenue between Laurel and Nutmeg. Parade starts at 10:30 a.m. on Fifth Avenue at Laurel Street. Free. stpatsparade.org
Fido Fest 2023: This canine-focused festival offers activities, giveaways, exhibitors and ways to show off your pup, like the agility course and off-leash tennis ball chase, as well as contests for largest and smallest dogs, and best trick. Bring an item for the Shelter Donation Drive and be entered to win a gift basket. The San Diego Humane Society will provide microchipping and pet licensing. 11 a.m.-3 p.m. Saturday. Town Center Community Park East, Santee. Free. santeespecialevents.com
World of Orchids: The San Diego Botanic Garden hosts its third annual spring orchid showcase. Artist in Residence René van Rems, AIFD, will change the assortment of flowers each week so visitors can experience different blooms and displays. The show features vendors on select weekends selling plants, potting materials, and other merchandise. Timed admissions starting at 9 a.m. Saturday through April 9. Closed Tuesdays. 300 Quail Gardens Drive (at Ecke Ranch Road), Encinitas. Tickets are $18 adults, $12 military/student/seniors (60-plus), $10 ages 3-17. sdbg.org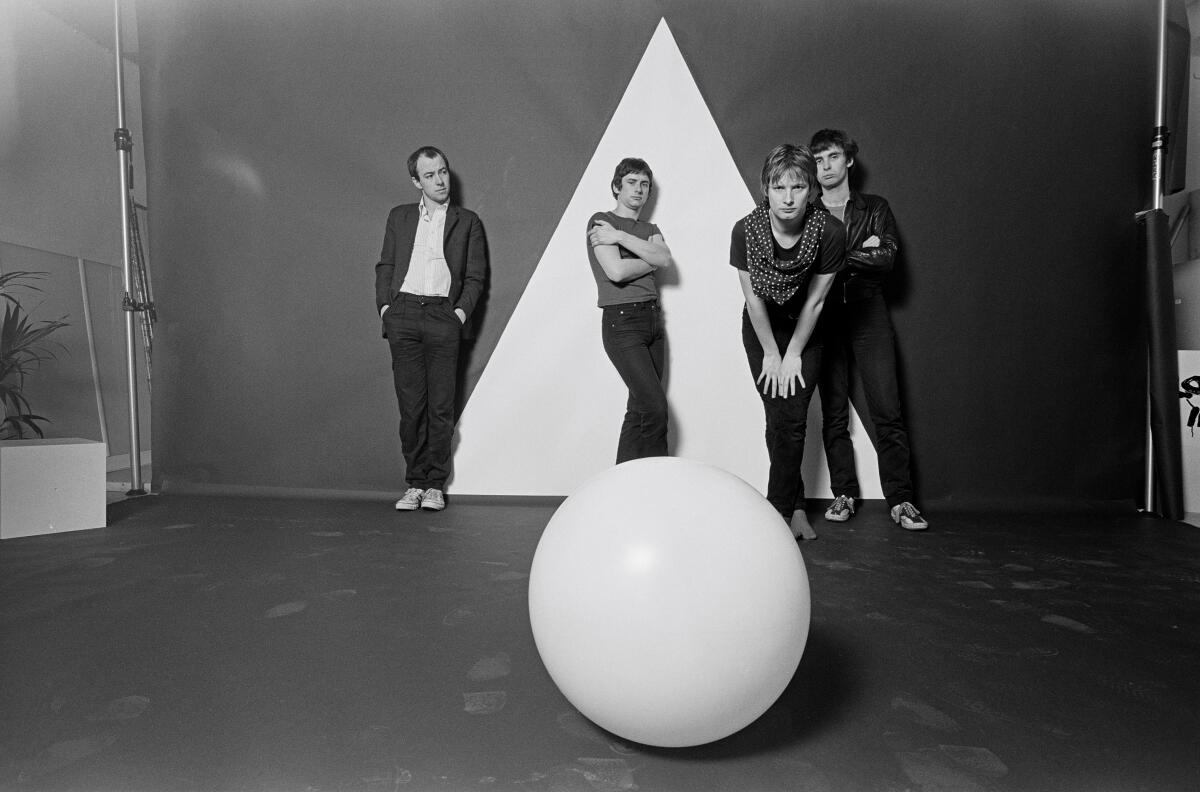 EXTC, with DJ Vaughn Avakian: EXTC's performance here Saturday at the Casbah will offer a stroll down memory lane for devotees of XTC. It is also significant for another reason: XTC's final performance anywhere took place here at the California Theater — 41 years ago — just a mile and a half away. 8:30 p.m. Saturday. The Casbah, 2501 Kettner Blvd, Middletown. $25-$30. casbahmusic.com
San Diego Loyal home opener: San Diego's United Soccer League team will begin its fourth season with a home game against Detroit City FC. The team is led by new head coach Nate Miller and brings in San Diego native Joe Corona this season. 7 p.m. Saturday. Torero Stadium, 5998 Alcala Park, San Diego. Tickets start at $15 before fees. sdloyal.com.
From a new coach and players, to new kits and its promotional schedule, here's a guide to what you need to know about the SD Loyal this season.
Lakehouse Food & Wine Festival returns: The Lakehouse Resort in Lake San Marcos returns for its second year on March 11. The festival will feature unlimited tastings at booths hosted by local restaurants, businesses and bars, including Nectarine Grove, Grand Del Mar, Ranch 45, the Golden Door, Leucadia Co., Califino Tequila, Karl Strauss Brewing and more. Live music will be presented at the outdoor event. 11 a.m. to 4 p.m. March 11. Lakehouse Resort, 1025 La Bonita Drive, San Marcos. Tickets are $85, or for $125, guests get a private boat ride to Lakehouse Island for a private sushi tasting by Cannonball Sushi. lakehousehotelandresort.com
"Godless Sheathen": Drag performer Flamy Grant presents her one-woman show of music ministry, stories, songs and shenanigans. 7 p.m. Saturday. Point Loma Playhouse, 3035 Talbot St., San Diego. $20 at the door. pointlomaplayhouse.com
St. Baldrick's Shave-a-Thon: This weekend, Nason's Beer Hall at the Pendry Hotel in the Gaslamp Quarter will host this 14th annual charity event, where fundraisers agree to have their head shaved at the event for donations to fight childhood cancer. The event will include live music and cocktail sales. Noon to 3 p.m. Saturday. 570 J St., San Diego. pendry.com
Circle of Art in Borrego Springs: This fine art show and sale brings together about 60 artists annually to exhibit jewelry, paintings and other art works in watercolors, sculpture, weaving, pottery and more. 9 a.m. to 5 p.m. Saturday, 9 a.m. to 4 p.m. Sunday. Christmas Circle Park, 700 Christmas Circle Drive, Borrego Springs. Free. borregobasic.org/about.html
"Mark Siprut: Photographic Portraits of Bonita": This Bonita resident and SDSU professor presents contemporary photographs documenting Bonita and Sweetwater Valley landmarks. Opens Saturday and runs through April 22. Bonita Museum and Cultural Center, 4355 Bonita Road, Bonita. bonitahistoricalsociety.org
Seventh Annual High School Honor Choir: San Diego Master Chorale performs with more than 100 high school choir students from around the county in a free concert of works by Mozart, Betinis, Gjeilo, Rachmaninoff and more. 4:30 p.m. Saturday. First United Methodist Church, 2111 Camino del Rio South, San Diego. Free with registration at sdmasterchorale.org
Sunday
Camarada presents "Bach & Brahms": Soprano Tasha Koontz joins the ensemble in Brahms' Op. 91 for Voice, Viola and Piano, as well as Brahms' Sonatensanz for violin and piano, Bach's F minor Concerto and more. 3 p.m. Sunday. Baker-Baum Concert Hall, Conrad Prebys Performing Arts Center, 7600 Fay Ave., La Jolla. $35-$95. (858) 459-3728. theconrad.org
Michael Barenboim and the West-Eastern Divan Ensemble: To promote peace in the Israeli-Palestinian conflict, this touring music ensemble is made up of Arab and Israeli musicians. 3:30 p.m. Sunday. 340 N. Escondido Ave., Escondido. $35-$95. artcenter.org
Ongoing events
"Beyond King Tut: The Immersive Experience": This exhibit plunges spectators into the splendor of the Egyptian boy king's rule, burial chamber and treasures via nine multi-sensory galleries. 10 a.m. Friday and daily through March 26; closing times 8 p.m. Sundays through Thursdays (last entry 7 p.m.) and 9 p.m. Fridays and Saturdays (last entry 8 p.m.) Wyland Center at Del Mar Fairgrounds, 2260 Jimmy Durante Blvd., Del Mar. Tickets $38-$44. beyondkingtut.com/city/san-diego
Seven Seas Food Festival: SeaWorld San Diego is expanding its regular menus throughout the park to include more than 30 new dishes from around the world along with a host of craft beer, cocktails and wine. There will also be live performances each night. Visitors can purchase samplers at various price points and sizes. Fridays, Saturdays and Sundays through April 30. Included with park admission. SeaWorldSanDiego.com/7Seas
Daffodil Days: Pick your own daffodils and participate in activities like farm yard games, a petting zoo, axe throwing, rock climbing and more at a farm just outside Julian. 10 a.m. to 4 p.m. Fridays, Saturdays and Sundays. Julian Farm and Orchard, 4381 Julian Highway. $5 for general admission, $25 for an unlimited activity armband. julianfarmandorchard.com
"Lucky Stiff": Oceanside Theatre Company presents this musical about a man who can inherit his late uncle's fortune only if he takes his corpse on a gambling vacation to Monte Carlo. 8 p.m. Fridays and Saturdays; 2 p.m. Sundays. Through March 19. Brooks Theatre, 217 N. Coast Highway, Oceanside. $20-$50. (760) 433-8900, oceansidetheatre.org
"The Marvelous Wonderettes": The Theatre at Welk presents Roger Bean's revue about four female high school song leaders in 1958 forced to perform at their prom, where comedy ensues. 1 and 7 p.m. Saturdays; 1 p.m. Sundays. Through March 26. 8860 Lawrence Welk Drive, Escondido. $62. tickets.thewelksandiego.com
'Robert Xavier Burden: Relics' The Oceanside Museum of Art presents an exhibit of 30 large-scale oil paintings based upon both action figures and zoo animals that the artist loved during his childhood. The paintings mix regal images of animals with mass-market cheap superhero figurines. Each of the intricately detailed paintings took from 1,300 to 2,100 hours to paint. Runs through June 4. 11 a.m. to 5 p.m. Thursdays, Saturdays and Sundays; 11 a.m. to 8 p.m. Fridays. 704 Pier View Way, Oceanside. Free to $10. (760) 435-3721, oma-online.org
"R-E-S-P-E-C-T": Lamb's Players Theatre presents Kerry Meads and Vanda Eggington's revue of music by American women singers and songwriters of the 1960s. 7 p.m. Tuesdays, Thursdays and Fridays; 2 and 7 p.m. Wednesdays and Saturdays; 2 p.m. Sundays. Through May 7. 1142 Orange Ave., Coronado. $67-$72. (619) 437-6000, lambsplayers.org
Circus Vargas: The national touring tent show Circus Vargas is back in San Diego County for one more month of performances. This year's all-new show, titled "Bonjour, Paris!" is led by new ringmaster Johnathan Lee Iverson, a classically trained singer, and a variety of acrobatic, aerial, juggling and athletic feats by artists from around the world. Circus Vargas plays through Monday at Plaza Bonita in National City, then travels to Westfield North County center in Escondido for performances through March 20. Evening shows are presented Mondays, Wednesdays, Thursdays and Fridays, with three shows a day on weekends. Tickets range from $19 to $75; children 2 and under are free. circusvargas.com
Sign up for the Pacific Insider newsletter
You may occasionally receive promotional content from the Pacific San Diego.