Easy ways to be Earth friendly around San Diego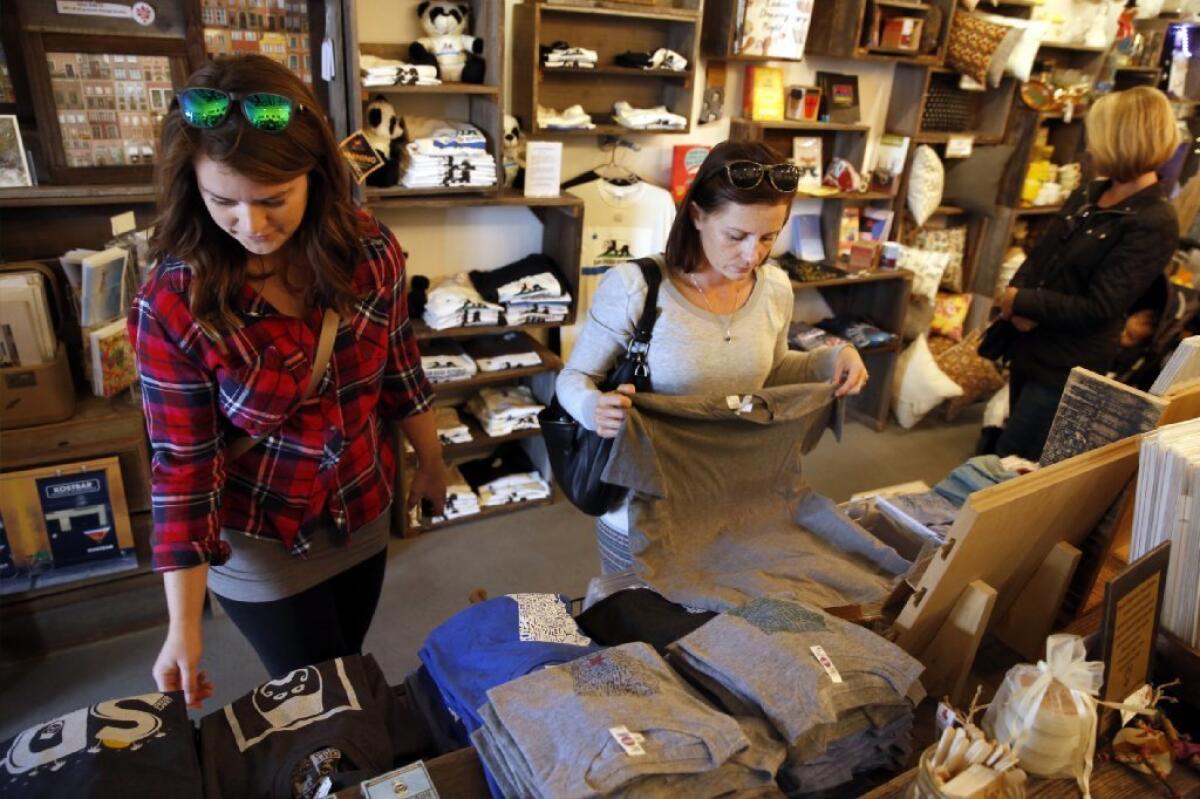 In addition to the array of trail and beach clean-ups, park events, and festivals held on Earth Day, there are a number of things locals can do to positively impact the environment on an everyday basis. From buying household goods in bulk to eating at "ocean-friendly" restaurants, San Diego provides a cornucopia of Earth-saving opportunities for budding and veteran environmentalists.
Here are a few ideas to incorporate on Earth Day (and every day) to help lessen your footprint on San Diego and make the world a wee bit cleaner.
Earthwell Refill
End the endless plastic container guilt with this sustainable option located in Kensington. Open seven days a week, Earthwell encourages locals to bring in used plastic containers (or you can take a donated one or purchase your own at the store) for bulk buys of hand soap, lotion, hair care and household cleaner. Charged by weight, buyers can take home any amount their green hearts desire.
4114 Adams Ave., Kensington, 619.888.1190, earthwellrefill.com
Seabreeze Family Farm
Keep produce purchases local with this family farm located in Carmel Valley. Choose from weekly, bi-weekly or third-week delivery, or pickup of vegetables, fruits, flowers, and herbs, whether it's for your home or a way to share with friends or coworkers. Looking for a sustainable getaway? Take an Earth-friendly move with a staycation at the Strawbale House, a cottage located on 2,000 acres, complete with farm animals, garden goodies and even a composting toilet.
3909 Arroyo Sorrento Rd., Carmel Valley, 858.481.0209, seabreezed.com
Surfrider Foundation certified "Ocean Friendly Restaurants"
If you surf, swim, lounge amongst the California coastline, or simply love the ocean, take heed of this list of sustainable places to eat for ocean conservation. Restaurants must follow seven criteria set by the Surfrider Foundation, including no Styrofoam or plastic bags, reusable tableware, request-only straws, and recycling. With more than 40 options around San Diego County, the action of doing good by the Earth is easy. Some of the local restaurants considered ocean friendly include Galaxy Taco, Panama 66, Farmers Bottega, Stone Brewing, Trilogy, Searsucker, Blind Lady Alehouse, and Stake Chophouse + Bar.
surfrider.org/programs/ocean-friendly-restaurants
Prana
This Carlsbad-based brand is all about sustainability in its apparel lines that use hemp, recycled wool, organic cotton, and Fair Trade certified options. They team up with Bluesign for chemical management, Textile Exchange, and adhere to the Responsible Down Standard, which ensures ducks and geese live by the five freedoms, including freedom from cruelty, hunger, distress, pain, and disease.
3209 Lionshead Ave., Carlsbad, 760.566.1070, prana.com/about-us/sustainability.html
Simply Local
Stop the online buying hemorrhage by focusing your dollars in the community. Simply Local encourages San Diegans to "change the culture of shopping," with more than 55 local small businesses to meet your every desire. From apparel and home goods to food and beverage options, this marketplace aims to lower the carbon footprint of everyone and break the dependency of push-button buying. Instead of clicking this Earth Day, try reframing your buying habits from macro to micro with an eye-opening array of enticing options.
3013 University Ave., North Park, 619.756.7958, simplylocalsandiego.com

Sign up for the Pacific Insider newsletter
You may occasionally receive promotional content from the Pacific San Diego.