New digs coming for La Mesa Farmers' Market
Reporting from East County —
Downtown La Mesa is about to become host to a farmers market on Fridays — but not everyone is happy about it.
Starting in April, the city's Certified Farmers Market will move out of its small digs in the Civic Center parking lot into a two-block-long stretch along La Mesa Boulevard from Palm Avenue to 4th Street.
The City Council, which approved the relocation by a 4-1 vote on March 27, said it will give the market six months to prove itself. Target day for start up, according to the city, is April 27.
The city has been sponsoring the market since 1993 at different venues in La Mesa. It has been held in the parking lot at Allison Avenue and Spring Street since 2011.
The nonprofit La Mesa Village Association, which advocates for growth and development of the downtown area, has hired an outside company to help it run the market, which it hopes to expand, adding more vendors and artisans. Hours of business are changing, as well, from 2 to 6 p.m. to 3 to 7 p.m.
Some residents and downtown businesses are welcoming the changes, like Realtor Laura Lothian, whose office is on the boulevard and who lives nearby.
"I'm uber, uber, uber, mega in support of a farmers market in the village," Lothian told the City Council. "The real estate demand for La Mesa is through the roof, and it's because of how cool the Village is. The better the Village gets, the better all of La Mesa is. The big picture is this will put us on the map. People want to live in a town that has something like this."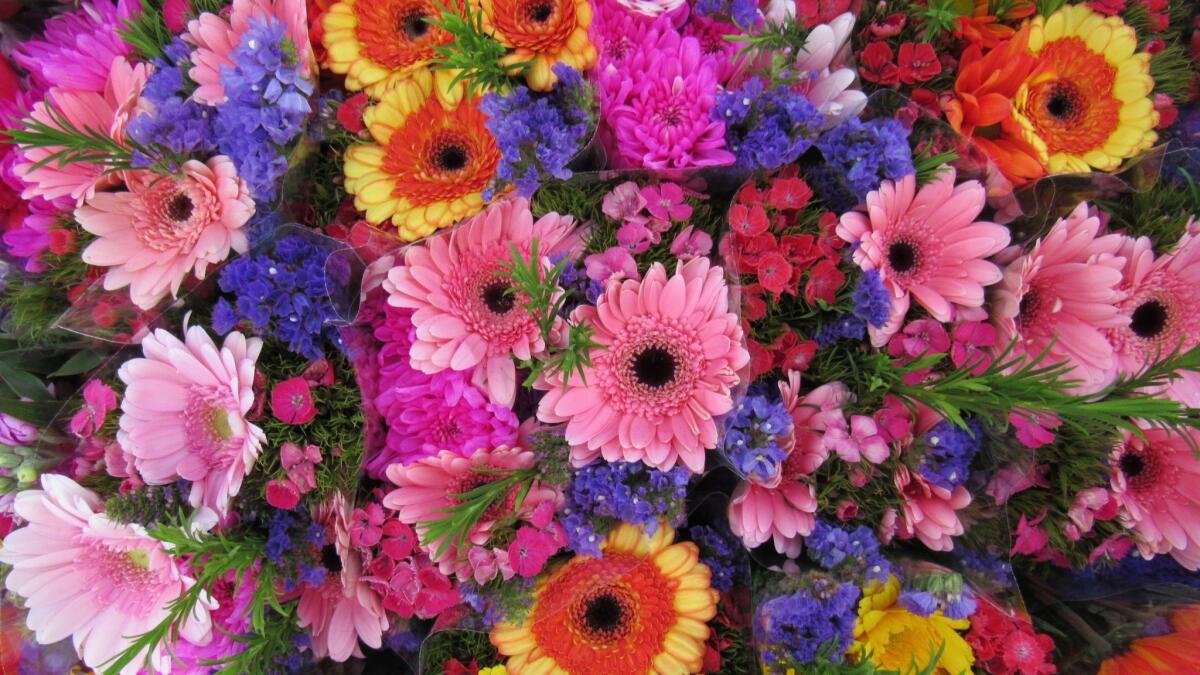 But some downtown La Mesa businesses are upset about the potential negative effect of street closures and the loss of at least 40 parking spots that won't be available from 1 to 8 p.m. The two hours before and one hour after allow time for businesses to set up and then clean up and shut down.
City Councilwoman Kristine Alessio, who cast the only dissenting vote, said she was not opposed to the move itself but to the day of the week as Fridays are a popular night for restaurants along La Mesa Boulevard and its arterial streets.
Alessio said she liked the fact that the market was getting out of its cramped parking lot spot, but asked the City Council to consider another day of the week.
"This was after hearing testimony from (many) restaurants and bars affected by the street closure, most of whom were against it," Alessio said. "It appeared to me this selection of a night was not good for the existing businesses. These are long-established businesses in our city who understand and know their clientele."
Some farmers are wary, as well. Friday's business was booming at the corner lot, with a buzz in the air about the coming move.
Yadira Meza of Meza Ranch in Warner Springs says she is concerned that some of her regular customers are not going to want to walk several blocks away to do their shopping.
The current La Mesa Farmers Market offers free parking adjacent to it in the city-owned lot it sits on. Shoppers often end up carrying several bags filled with fresh fruits and vegetables, and sometimes heavier items like glass jars of kombucha and fragile items like eggs.
Steven Cornett, who has a farm in nearby Lemon Grove and is a vendor in La Mesa, said moving locations often leads to a drop in business and farmers markets going out of business.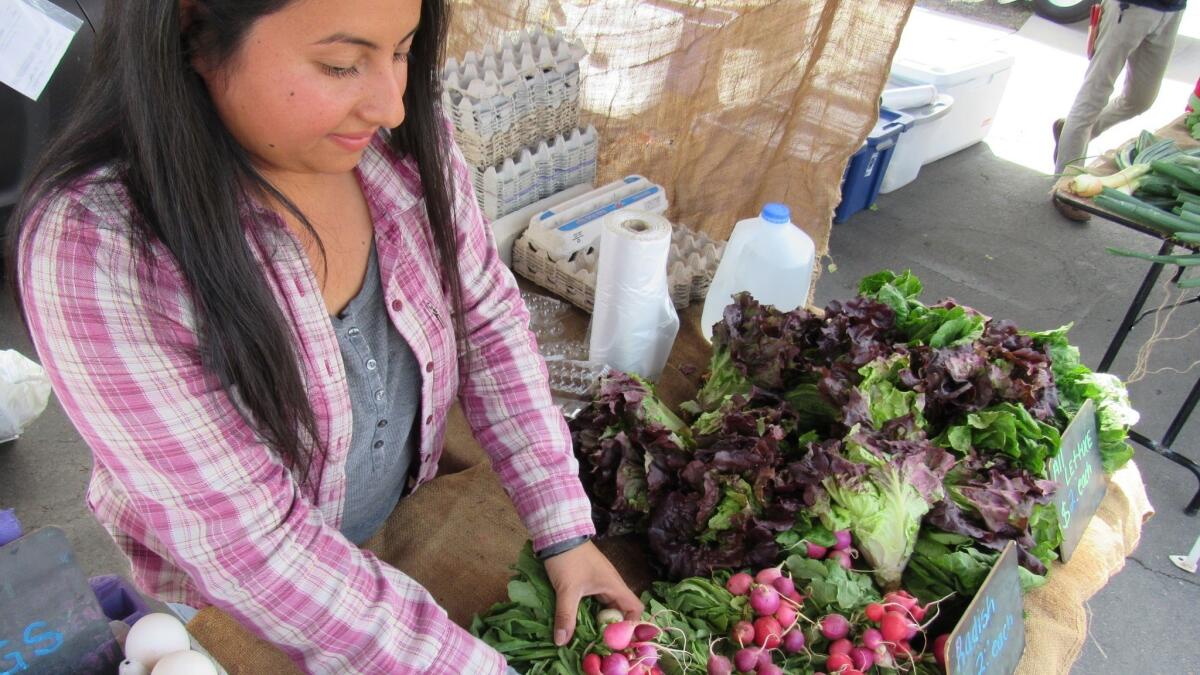 "It's a very difficult business," Cornett said. "We've all seen what happens when you move locations. You lose a lot of customers, you kind of have to start over, because typically you lose 50 percent of your business. You've got to build up another clientele for the market."
At the City Council meeting, Peter Soutowood, who owns Fourpenny House, a restaurant and brewery on La Mesa Boulevard, said the market is good for La Mesa. He said that the city's two-year downtown streetscape upgrade needs to be shown off.
"We did not go through the street improvement so we could have a farmers market in a parking lot," he said. "The streets were narrowed down, we slowed down traffic… Our village is about people getting out on foot exploring, to go up and down the streets safely and comfortably, and explore all the things going on in the Village."
The La Mesa Village Association hired Brian Beevers, who runs other farmers markets in San Diego County, to oversee the event. The city said that Mark Bendixen, who had managed the market for 25 years, turned in his resignation effective March 16.
Beevers, who will also open a new farmers market in April in the parking lot of Kaiser Permanente hospital in Allied Gardens, took over the La Mesa farmers market at Civic Center on March 23.
The new market on La Mesa Boulevard is expected to host between 50-55 vendors, nearly double the number of vendors at the current city-sponsored farmers market.
Farmers and packaged-food vendors will be placed between Third Street and Fourth Street. Additional pre-packaged food vendors, arts & crafts vendors and hot-food vendors will be placed between Palm Avenue and Third Street.
The City Council has specified that no food trucks will be allowed to operate, partially as a concession to longtime restaurants in the area that expressed concern over lost business. There will also be no alcohol sold or allowed in the market area.
"I think people are going to be pleasantly surprised," La Mesa Village Association Chairman Aaron Dean said.
Dean said he conducted surveys that showed a majority of people were on board. He said he had considered moving the day of the week to another day besides Friday but there were issues each time, including the inability of some of the farmers to be able to make it on certain days because of scheduling conflicts.
Dean also said Mondays are most farmers' days off after six days of working, Tuesdays are considered "a slow day" and Thursdays bring the weekly car shows to La Mesa in the summer.
"We determined the best way was to do this on Friday," Dean said.
Sign up for the Pacific Insider newsletter
You may occasionally receive promotional content from the Pacific San Diego.