Nighttime Zoo extends the enjoyment at San Diego Zoo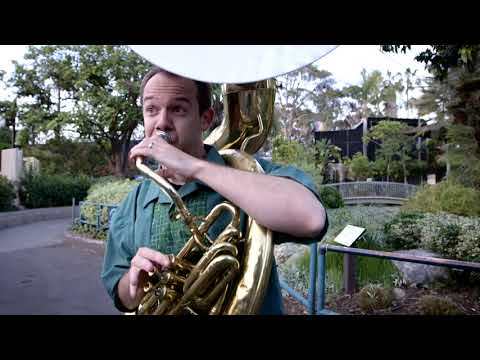 Nighttime Zoo runs through Sept. 3, 2018 at the San Diego Zoo, with a variety of attractions and extended nighttime hours.
Summer will soon begin to run down, but a full month is left in the San Diego Zoo's summertime attraction, its Nighttime Zoo.
Running through Sept. 3, the Nighttime Zoo features extended hours, closing at 9 p.m. to make best use of the extra sunlight.
And as the afternoon wanes, the parties begin, with music, animal encounters, giant human-powered animal puppets, stilt walkers, dancers and acrobats.
Performances are free with zoo admission.
New this year is "Call of the Night," a multimedia surround experience featuring live music, laser, moving lights, acrobats and fog. The 12-minute performance takes place at 8 p.m. at Hua Mei Plaza, located in Panda Canyon near Panda Trek.
Returning acts include:
-- The "Dr. Zoolittle and Friends Explore Africa" show at Koalafornia Boardwalk
-- The Rock and Roar band, performing at 5, 6, and 7 p.m.
-- An educational entertainment session with the zoo's animal ambassadors at the "Wild About Animals" show, taking place at Wegeforth Bowl.
Other attractions include the Zoolahoops at Discovery Outpost near Wegeforth Bowl, and Zoolamoves at the Front Street Stage.
The evening ends with a 20-minute procession along Front Street, starting at 8:30 p.m. Called, "Jambo!", it includes outsized animal puppets and music.
Does all this entertainment make you hungry and thirsty? The zoo has you covered. Start with "Happy Happens" at Albert's Restaurant in Lost Forest from 3 p.m. to 5 p.m, with $6 and $7 food and cocktail offerings. And all day long, specials are offered at various cafés, including BBQ pulled pork nachos at Sydney's Grill; loaded hot dogs at Rocks Box; and salad at Treetops Café.
For a complete list of all the activities, places and times, go to https://zoo.sandiegozoo.org/nighttimezoo.
Sign up for the Pacific Insider newsletter
You may occasionally receive promotional content from the Pacific San Diego.