Faulconer releases long-awaited draft rules for dockless scooter and bike companies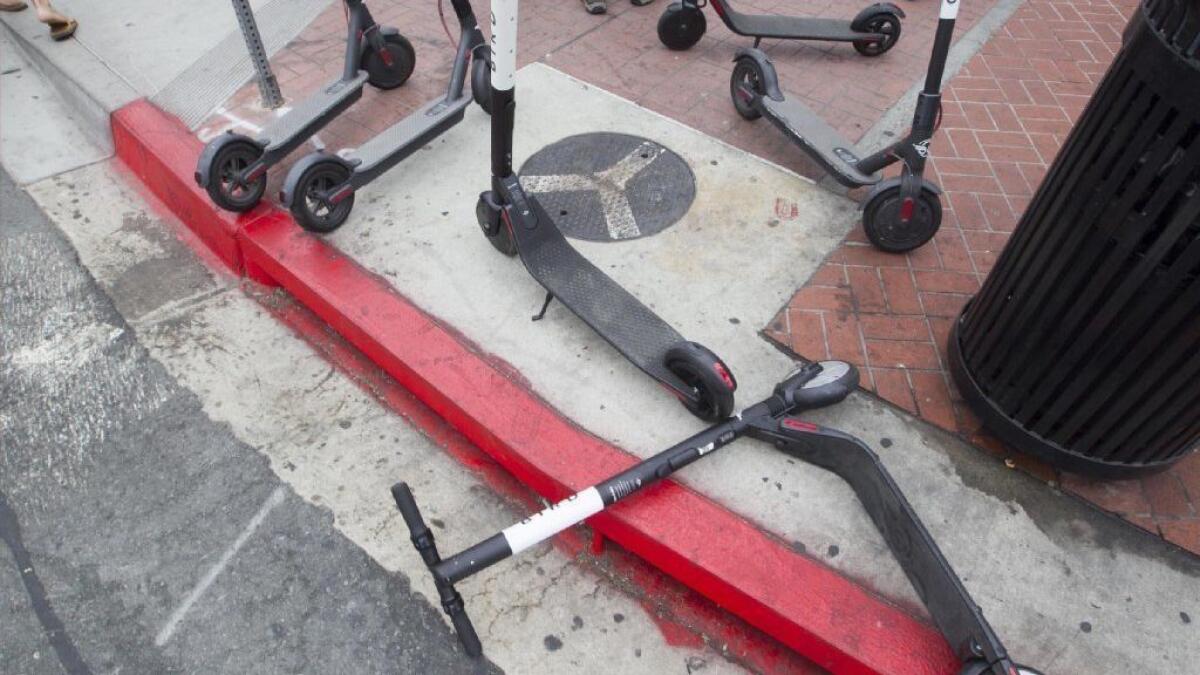 San Diego took its time developing rules governing the dockless bikes and scooters that appeared early last year on street corners around the city, from Little Italy to La Jolla.
The city has been inundated with complaints from concerned citizens about the hazards of the vehicles, which in recent months have become almost entirely motorized.
Mayor Kevin Faulconer on Thursday released draft regulations for the start-up industry, which has been financed by millions of dollars of investor cash. The industry leaders Bird Rides and Lime are valued at around $2 billion each.
"We welcome more mobility options, and these new regulations take a common-sense approach that will allow this emerging market to grow in a responsible way," he said in a press statement.
The mayor's office didn't immediately respond to questions about the timing of the newly proposed rules.
Here's a breakdown of the mayor's draft regulations for dockless bikes and scooters:
Speed: Companies would be required to restrict vehicle speeds using geofencing technology in designated zones to 8 miles an hour, down from the current 15 miles an hour. Such areas would include the boardwalks in Mission Beach, Pacific Beach and La Jolla, as well as Spanish Landing and Petco, Balboa, Mission Bay and NTC parks.
In the North Embarcadero and Martin Luther King Jr. Promenade, dockless bikes and scooters would be slowed to just 2 miles an hour, with riders receiving alerts that those areas are "no-ride zones."
Parking: Riders will also be prevented from ending rides in certain high-traffic areas, including on the boardwalks, around Petco Park and the Embarcadero in downtown.
Those working for dockless bike and scooter companies will also be restricted in where they can set up the vehicles. The devices must be staged in groups of no more than four and at least 40 feet apart.
The devices cannot be parked within 500 feet of K-12 public schools or hospitals, or within six feet of bus and trolley stops.
Residents would be encouraged to report improperly parked or abandoned vehicles using the city's "Get it Done" app. Dockless scooter and bike companies will be notified as a result and given three hours to move a device or face impound and other fees.
Fees: Companies would be required to obtain operating permits every six months in January and June, which declare and fix the size of each vehicle fleet. Companies would have to pay associated fees to be established by the City Council. The mayor has proposed $253 a permit and up to $150 per device annually.
Education: Motorized scooters must be labeled in 40-point font that "Riding on Sidewalks is Prohibited," as well as any age requirements adopted by the operator.
Data: Operators would be required to share data on fleet sizes, how often devices are used, trips and parking locations, accidents and maintenance.
The proposed rules will be discussed on Wednesday, Feb. 20 at the City Council's Active Transportation and Infrastructure Committee.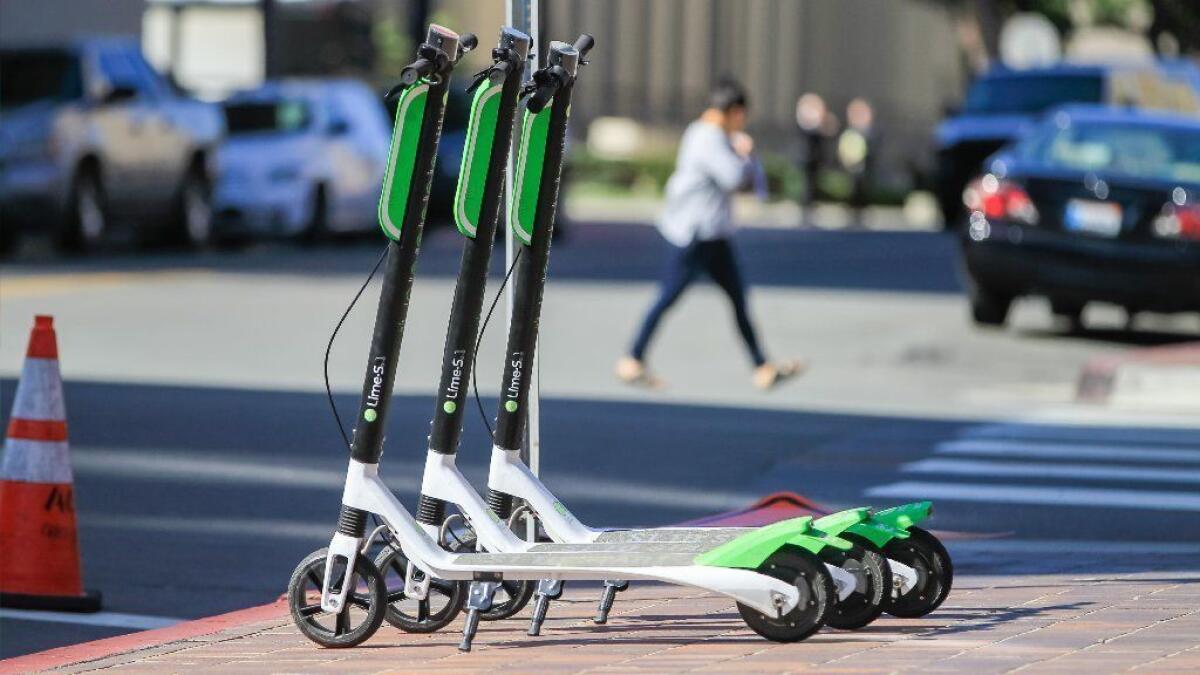 The announcement was met with general approval by transportation advocates in the region, as well as dockless vehicle operators.
"The safety of all riders and pedestrians should be our highest priority, and these measures should be effective," said Andy Hanshaw, executive director of the San Diego County Bicycle Coalition. "My only concern is for the potential to overregulate."
Circulate San Diego Executive Director Colin Parent said: "The city of San Diego is striking the right balance for dockless mobility. People should have access to new transportation options, while ensuring that pedestrians and the disabled can fairly use sidewalks and paths."
Lime issued this statement: "We want to thank the mayor for his leadership in ensuring all micro-mobility operators in the city are operating responsibly and creating a healthy, clean and safe transportation option for all San Diego residents and visitors."
The move comes more than six months after cities such as San Francisco, Los Angeles and Santa Monica started putting similar rules in place. Last summer, Faulconer's team said the mayor would let the "market dictate" how dockless mobility companies operated.
That was before public health officials from San Diego to San Francisco started speaking out about injuries related specifically to motorized dockless scooters.
San Diego continues hands-off approach as electric scooter injuries mount »
Beyond those injured seemingly everyone in the city had a story about nearly being hit by someone illegally whizzing down the sidewalk.
At the same time, Councilwoman Barbara Bry blasted the city for allowing the companies to profit off the public right-of-way without contributing to city coffers
The new rules seems to address many of these issues, including concerns that the devices have clogged boardwalks, parks on other crowded areas. The rules would also require operators to indemnify the city from liability claims and carry insurance policies.
Twitter: @jemersmith
Phone: (619) 293-2234
Sign up for the Pacific Insider newsletter
You may occasionally receive promotional content from the Pacific San Diego.