Casino players clubs: loyalty has its perks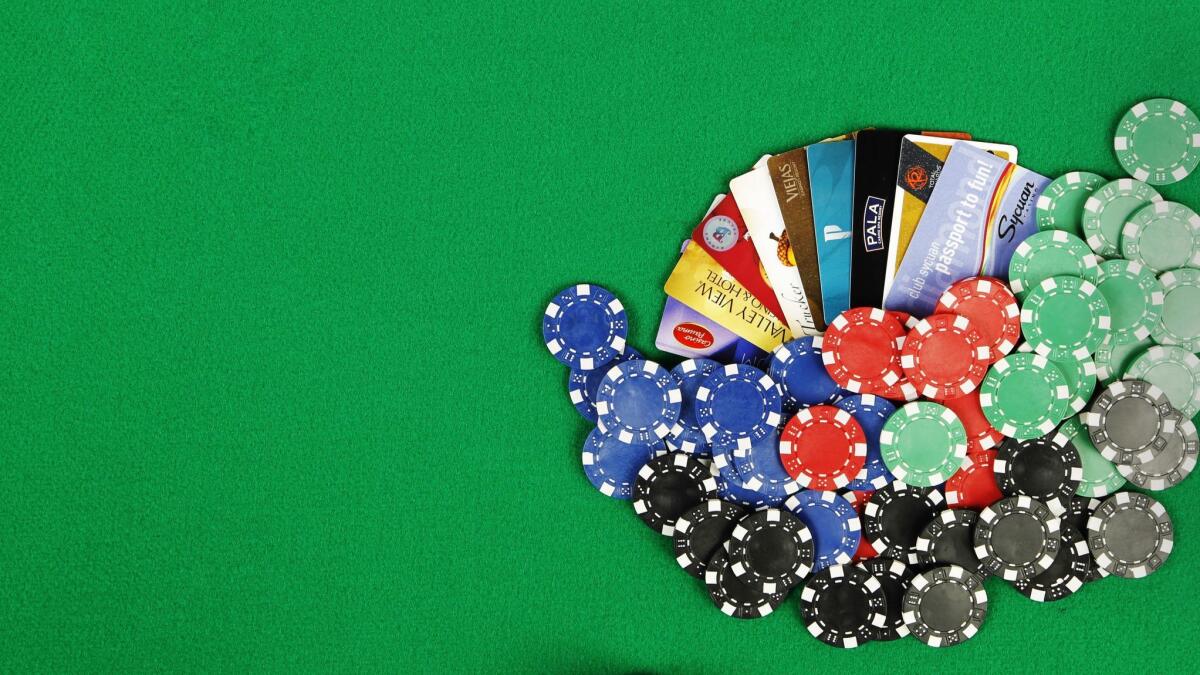 Straights, flushes, full houses, royals — at the poker table, it's all about the cards.
No matter your game in the casino, though, it's also about players club cards — those plastic, credit card-sized pathways to such perks as free hotel stays, discounted meals, concert tickets, golf rounds, monthly housewares gifts, priority restaurant seating and parking and of course, cold, hard cash.
Luxury amenities and gourmet food clearly aren't the only ways San Diego-area casinos are enticing players to come back, over and over. Like airlines, hotels, drug stores and even Starbucks, casinos use loyalty programs to reward not only their best customers but even the occasional guest.
Based on a points system that's driven primarily by the amount you spend, members reach a higher tier status — with bigger and better benefits — the more they play. Generally, points are accrued at both card tables and slot machines. Club membership is free and some casinos reward you as soon as you sign up with free play or a meal on the house. Most send monthly free-play offers and vouchers.
Here is an overview of the perks offered by casinos in the San Diego area, including a highly subjective pick of the best benefit. Keep in mind that rewards tied to special promotions are subject to change; find full players club details on the casinos' websites.
Barona Resort & Casino
Club name: Club Barona
Number of tiers: Four: Classic, Gold, Platinum and Diamond
Program highlights: Hotel stays, discounted or free dining, spa, gift shop and Barona Coffee Club discounts, birthday bonuses, casino floor giveaways, invitations to special events and numerous "multiplier" days, where your points are increased anywhere from three to 15 times. Examples include when it rains or when the temperature hits 95 degrees in Lakeside, and currently during the debut of the Welcome Home casino area. Use your card at the Barona Creek Golf Club for discounts at the pro shop, snack shop, driving range or rounds of gold. Diamond players get a round of golf daily, as well a complimentary buffet every day for them and a guest.
Best benefit: Platinum and Diamond players get a free vacation at sea on Norwegian Cruise Lines to such destinations as the Caribbean and Mexico.
Online: barona.com/club-barona/player-benefits
Casino Pauma
Club name: Casino Pauma Players Club
Number of tiers: Four: Classic, Premium, Optimum, Optimum+
Program highlights: Free Pauma Play upon signing up (valid for 48 hours), automatic multipliers, based on member status, discounts on restaurants, gift shop and concert tickets, special events, tournaments and promotions (except for Classic) and Optimum+ players get private parking and meet-and-greet opportunities at concerts.
Best benefit: Optimum+ players can call ahead and reserve their favorite game. "Nice," said anyone who has waited for a particular machine all night.
Online: casinopauma.com/players-club/benefits
Golden Acorn Casino
Club name: Player's Gold Club
Number of tiers: Three: Gold, Red and Black
Program highlights: Free-play offers, gift promotions, drawings and food discounts and multiplied points for Red and Black players. As a casino and travel center, truck drivers even have their own card and status. A promotion running now through December 31 gives members of the Trucker Program $10 in free play with a $50 diesel fuel purchase, plus 10 percent off select items at the travel center and at the Golden Grill and Deli Del Oro eateries.
Best benefit: Points can be redeemed for gasoline at Golden Acorn's travel center. As prices at the pump go up, so does the value.
Online: goldenacorncasino.com/players-club-intro.php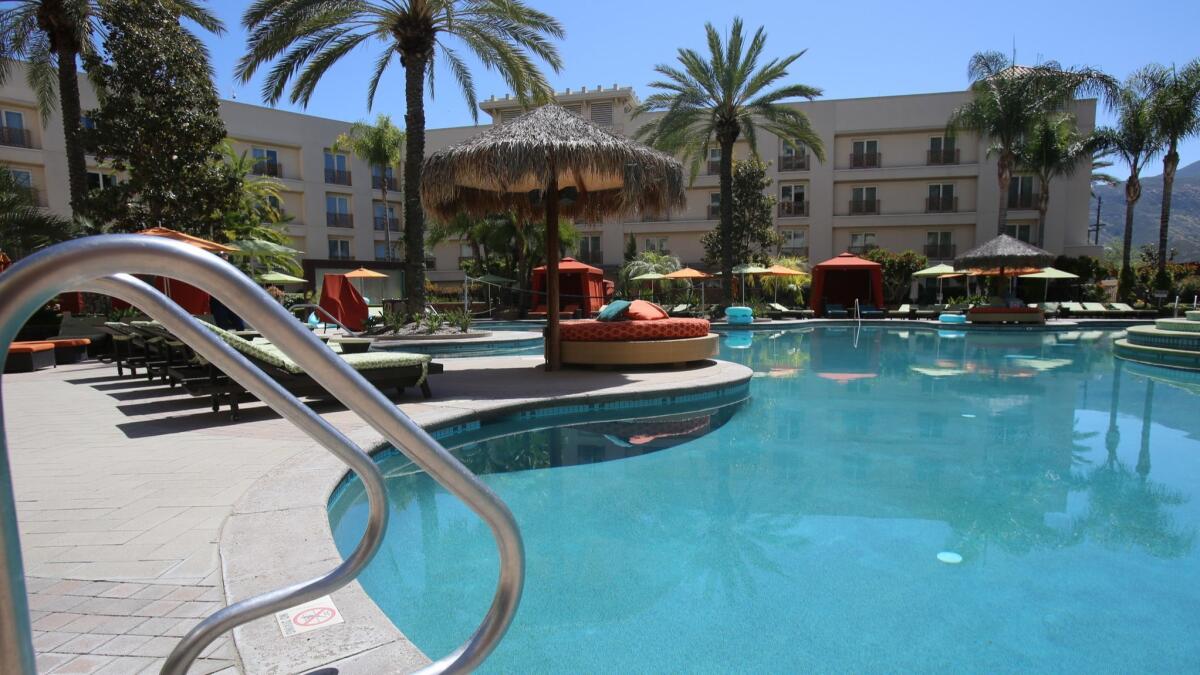 Harrah's Resort Southern California
Club name: Total Rewards
Number of tiers: Four: Gold, Platinum, Diamond, Seven Stars
Program highlights: As a member of the extensive Total Rewards loyalty programs, players in San Diego can earn tier credit to use here or at any Caesars Entertainment property, including Las Vegas' Caesars Palace, Bally's, Paris and Harrah's. Likewise, use your card when you're out of town and earn credit to use back at home. Benefits include free or discounted hotel, dining, parking and entertainment offerings and a host of special privileges. Total Rewards also has around a dozen national partners, including Hawaiian Airlines, Norwegian Cruise Lines, Wyndham hotels and Hertz.
Best benefit: Platinum, Diamond and Seven Stars members earn an annual complimentary stay at the Atlantis resort on Paradise Island in the Bahamas.
Online: caesars.com/total-rewards
Pala Casino Spa & Resort
Club name: Pala Privileges
Number of tiers: Five: Privileges, Pearl, Gold, Platinum and Elite
Program highlights: Earned Privileges Dollars can be spent like cash throughout the resort, at the hotel, restaurants, spa, boutiques, and to buy concert tickets. New members who sign up receive a 20 percent discount at Choices the Buffet for themselves and a guest. Free-play and Added Play bonus coupons are also offered.
Best benefit: Elite members get $200 in spa and cabana services each week at the award-winning Pala Spa and newly expanded and soon-to-reopen, 21-and-over pool complex.
Online: palacasino.com/casino/privileges/palaprivileges
Pechanga Resort & Casino
Club name: The Club at Pechanga
Number of tiers: Four: Silver, Gold, Platinum and Red
Program highlights: The Temecula resort has an unrivaled array of amenities and club points or comp dollars can be used for nearly all of them, including for hotel nights and upgrades, dining, concerts, boutique shopping, the spa gift shop, gas and golf fees and pro shop purchases.
Best benefit: Platinum and Red players have their own exclusive VIP club in the casino, in case they need to take a break from all the priority restaurant seating, valet parking, hotel check-in, casino cashier services they get.
Online: pechanga.com/join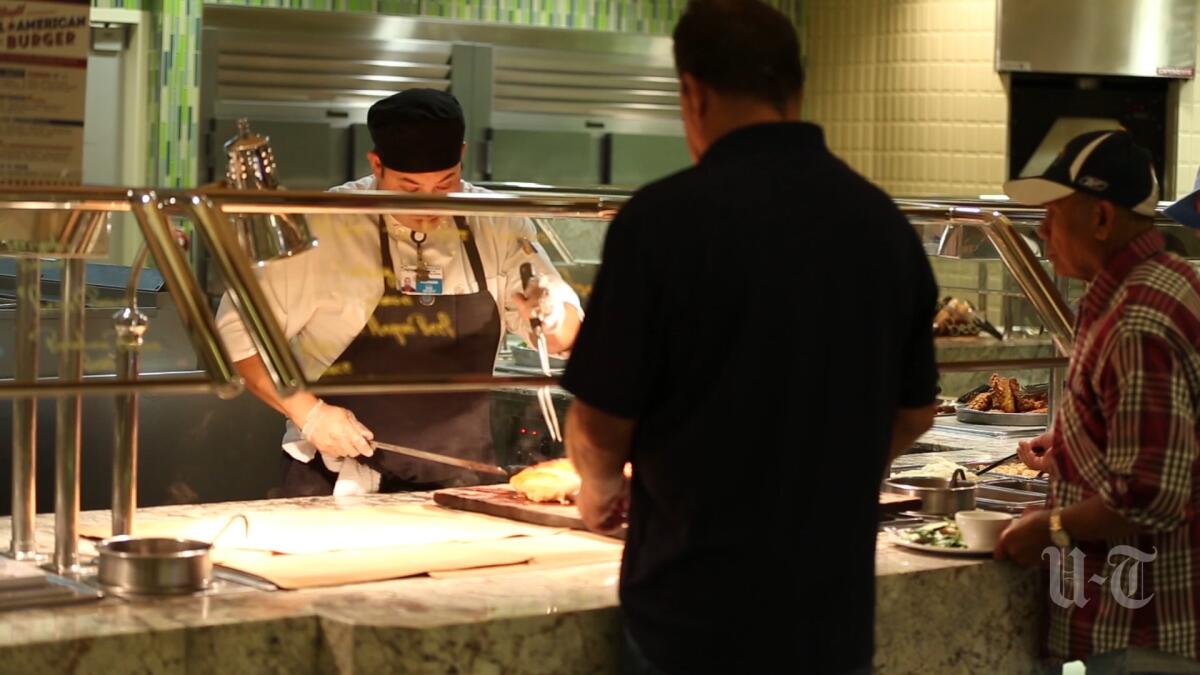 Sycuan Casino
Club name: Club Sycuan
Number of tiers: Five: Gold, Platinum, Elite, Diamond and Black, plus four special cards
Program highlights: Sycuan wants to be known as the casino that gives back, so it's fitting that in addition to traditional regular club rewards, three special club cards give back more. The Military Freedom card (for active, retired, veteran and spouses of the military) and First Responders card (for active police, fire, paramedics and EMTs) automatically gets you upgraded to Platinum status. The Padres Club card offers up to 20 percent off regular season tickets, chances to play catch or take batting practice at Petco Park and invitations to Padres events. New Club Sycuan members get their choice of instant free-play or total points multiplied on their first day.
Best benefit: All club members 55 and older automatically qualify for Club 55 card (Gold card holders only need to earn five slot points first). Every Sunday, from 7 a.m. to 2 p.m., Club 55 offers a $5.55 discount at Paipa's lunch buffet and up to $55 in free slot play.
Online: sycuan.com/club-sycuan
Valley View Hotel & Casino
Club name: Players Club
Number of tiers: Four: Red, Silver, Gold and Black
Program highlights: Dining is a specialty here, so free food for players is a given. New members earn instant cash rewards of up to $100 and two free Maine lobster buffets to join. Silver tier players and higher get free buffet offers every month and Black card holders even get a personal host escort into the Buffet. Those high rollers also receive personal 24-hour, on-property concierge service and have access to a our private 24-hour casino host hotline. Gold members get offers of tickets to the Valley View luxury skybox at Padres games.
Best benefit: Black card holders enjoy priority choice to Valley View's luxury skybox for Padres games and get tickets to concerts and sports events, like, San Diego Gulls hockey, at the Valley View Casino Center.
Online: valleyviewcasino.com/casino/playersclub.aspx
Viejas Casino
Club name: V Club
Number of tiers: Four: Bronze, Silver, Gold and Platinum
Program highlights: All levels receive discounted and complimentary dining, free hotel rooms, spa and shopping discounts. Silver, Gold and Platinum players receive special event and theme park tickets, Viejas Outlet Center gift certificates and regular giveaways (luggage, cookware, crystal, bedding, etc.). Gold and Platinum cards get you free car washes, limousine and taxi service and free rounds of golf at select courses. Platinum members are rewarded with, among other amenities, a $200 Viejas gift card per quarter, Padres field level tickets and two free buffets daily.
Best benefit: Viejas might have the most delicious partner perk. San Diego's iconic Betrand at Mr. A's will prepare an exclusive tasting menu just for V Club members. You can take Uber there, getting your first ride free, up to $20, with the code VIEJAS.
Online: viejas.com/v-club
Note: Hollywood Casino Jamul-San Diego is in the process of changing management. According to a March email sent to members of its players club, "the Marquee loyalty program will no longer be accepted at Hollywood Casino" in the coming months. "The casino will be rebranded and there will be a new loyalty program available." Players would receive further details on the local program as it became available, the email said, and members would retain their Marquee points and tier status through Dec. 31. That status would still be honored at over 20 Marquee Rewards casinos in the U.S., including the Tropicana Las Vegas. For more information, see marqueerewards.com.
Sign up for the Pacific Insider newsletter
You may occasionally receive promotional content from the Pacific San Diego.