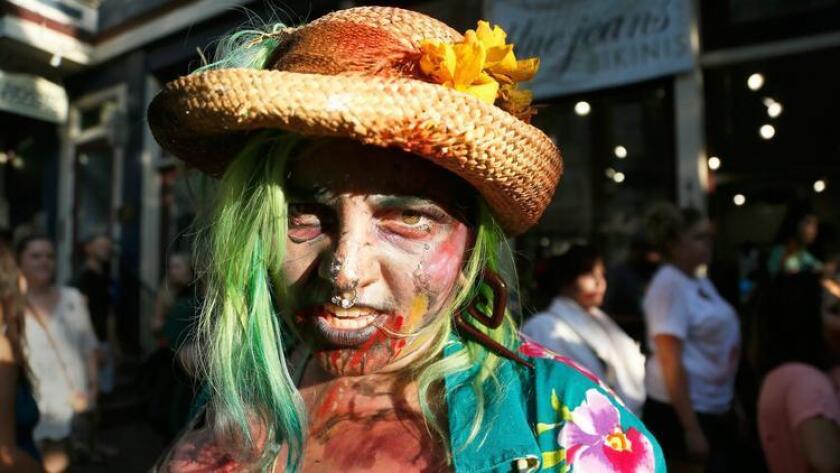 The always-popular Zombie Walk returned to the streets of downtown San Diego on Saturday night with hundreds of walking dead seeking fun and, of course, brains.
This year's walk included zombies of all ages. The popular Comic-Con event started in 2007 and has been named one of the top ten must-see events at the convention.
Last year the event did not take place due to a hit and run accident involving a car and participants and spectators during the 2014 walk. In 2015, the motorist was convicted and sentenced to volunteer work and had to surrender his drivers license for at least a year.
Live coverage
Source: DiscoverSD
---