San Diego: This Weekend (Feb. 14-17)
Top events around San Diego this weekend include Tantrums & Tiaras, comedian Colin Kane, Breakthrough: The Roaring 20s and Local Brews Local Grooves.
2.14: Valentine's Day
Need a place to dine, a sweet treat or a gift that will make your bae blush? PACIFIC has you covered with all sorts of good Valentine's Day roundups. Now, get out there and get wild you crazy lovebirds!
2.14: Palabra (an evening of poetry)
Artist, author and poet Ted Washington hosts an evening of poetry featuring Latin Rock band Johan Malo and followed by an open mic for anyone who wants to share a poem, song lyrics, reading or short story.
La Bodega Gallery, 2196 Logan Ave., Barrio Logan, labodegagallery.com
2.14-24: San Diego Theatre Week
Theater organziations around the county offer a standard 20% (or more) off performance tickets, which are sold at three price levels: $15, $30 and $45. — James Hebert
Various locations, sandiegotheatreweek.com
2.14-16: Colin Kane
"Asian girls are so quiet in bed. You ever have sex with an Asian girl? It feels like you're f**king a Prius." — Colin Kane on The Color Blue Show
@ American Comedy Co., americancomedyco.com
2.14-3.5: Museum of What Love Tour Pop-Up Museum
Take your sweetheart (or family or bestie) to Encinitas for a one-of-a-kind, Instagram-worthy tour through the Museum of What Love Tour pop-up museum, where guests will experience love-themed exhibits like a "love nest" and "hugs & kisses lounge" in a 16,000 square foot space, just in time for Valentine's Day. — Michael Benninger
220 N. El Camino Real, Encinitas, museumofwhat.com
2.15: Galentines: Midsummer Night's Dream
Drawing inspiration from the fairies, nymphs and butterflies featured in Shakespeare's Midsummer Night's Dream, this night of mystical decor and unearthly libations celebrates all that is female. — Michael Benninger
Bldg 177, Liberty Station, layeredvintage.com
2.15: Lee Foss
The Chicago-based Foss co-founded the Hot Creations label with Welsh DJ Jamie Jones and the pair play together in the electro-house group Hot Natured. Last in town playing a set for CRSSD After Dark, Foss and Eli Brown released the single Freak You Right in October. — Scott McDonald
@ Spin, spinnightclub.com
2.15: Lil Jon
Ok, ok. Yes. It seems like the DJ, producer and Grammy-winning King of Crunk is here every eight weeks. (Psst. That's because he is.) But it's hard to argue with dude's ability to lead a party. His latest single, December's All I Really Want For Christmas (feat. Kool-Aid Man), is a perfect example. It's nearly impossible to find a holiday jam that bumps harder than that one. — Scott McDonald
@ OMNIA, omnianightclub.com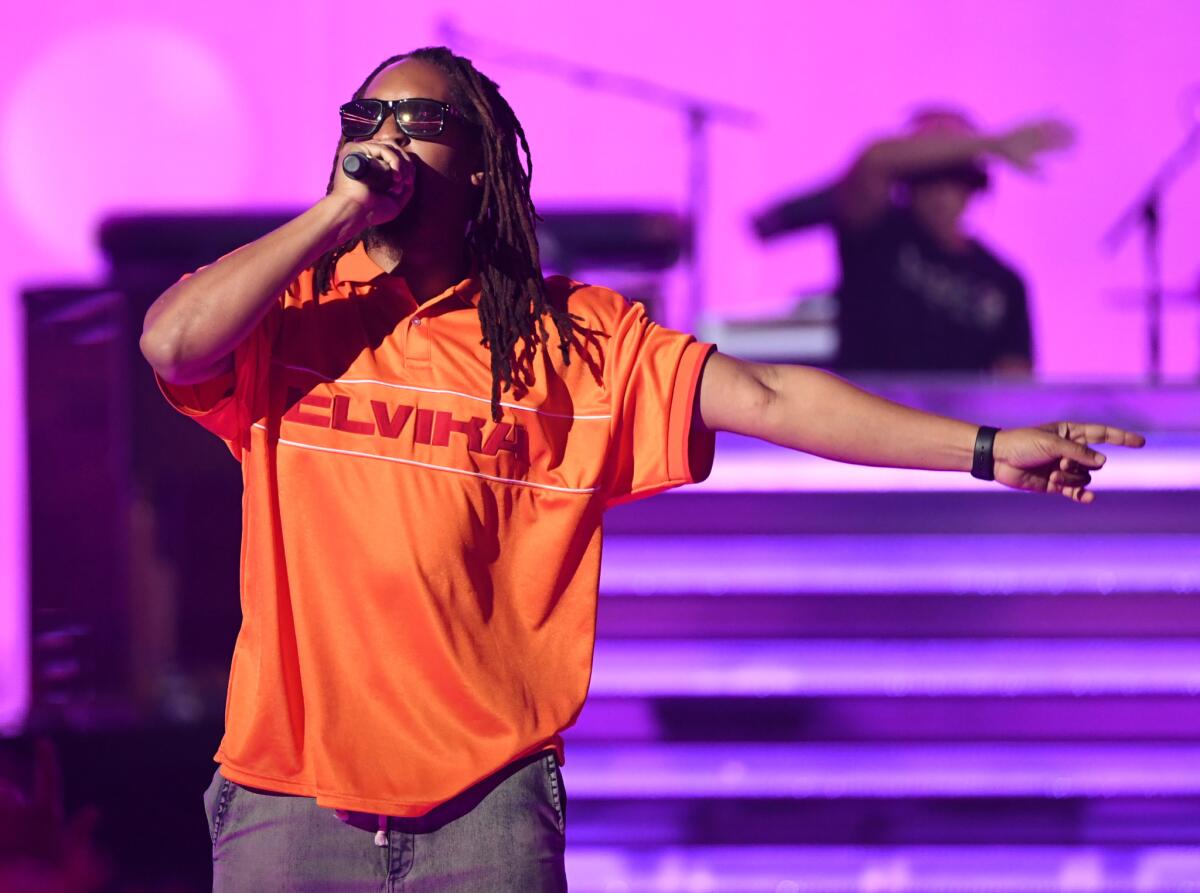 2.15-17: Ari Shaffir
"One time when I was little, I was 7, 8 years old, I found a condom, unused. And … I didn't know what to do with it. I was still ten years away from using condoms. And, like, 15 years away from no longer using condoms. Condoms suck. … You girls have no idea how shitty they are. Female privilege. Never worn a condom. That's female privilege. Nobody ever talks about that. Here's what condoms feel like, so you know. A condom feels like you're getting a massage while wearing a winter coat." – Ari Shaffir on Ari Shaffir: Double Negative
@ The Comedy Store, thecomedystore.com/la-jolla
2.16: Third annual Carnival of Caffeination
Several of the city's most badass brewers and reputable roasters join forces for a day of barrel-aged beer and caffeine-infused creations, while attendees can toss back unlimited samples of either or both types of beverages. — Michael Benninger
Jacobs Center for Neighborhood Innovation, Chollas Creek Villas, moderntimesbeer.com
2.16: Spag Heddy
Dutch-born, Spain-based DJ Mischa Reining released his latest EP, Gospel, last year. The four-track offering pairs the dubstep producer with the trio of BORN I MUSIC, Sam King and Armanni Reign. Reining also teamed with fellow DJ SLANDER on the November single, Running to You (feat. Elle Vee). — Scott McDonald
@ Bassmnt, bassmntsd.com
2.16: Societe Beer & Donut Pairing
The creative masterminds behind Nomad Donuts and Societe Beer team up for a pairing of three donuts and beers including The Highwayman Brett-Aged Pale Ale, The Coachman Session IPA and The Pugilist Dry Irish Stout.
8262 Clairemont Mesa Blvd., Kearny Mesa, eventbrite.com
2.16: Seventh annual 5K Paw Walk in the Garden
Bring Fido along for this stroll through North County's sprawling 37-acre garden that's peppered with pet products, dog treats and great resources for people who love pups. — Michael Benninger
San Diego Botanic Garden, Encinitas, sdbgarden.org
2.16: Breakthrough: The Roaring 20s
Dress in your best 1920s-inspired attire for this themed evening centered around visual art, spoken word poetry and live musical performances, complemented by fine wine and fantastic fare. — Michael Benninger
IDEA1, downtown, vanguardculture.com
2.16-17: 37th annual San Diego Chinese New Year Fair
The county's largest celebration of the Chinese New Year includes two free days of art, culture and exciting performances alongside an array of authentic Asian food. — Michael Benninger
Third Avenue & J Street, downtown, sdcny.org
2.16-17: 13th annual Tritonman
UCSD's Triathlon Team continues the legacy of the first modern triathlon by hosting a 750-meter swim, a 21K bike and a 5K run at the exact same site where the original event took place in 1974. — Michael Benninger
Fiesta Island Park, Mission Bay, tritonman.com
2.17: LED Anniversary w/ RL Grime
LED celebrates their eighth anniversary with another 18+, 9 p.m. to 4 a.m. extravaganza. Joining in the festivities will be 4B, Devault, i_o, k?d, Ray Volpe and Tails. Headliner and trap producer RL GRIME released his second studio album, Nova (as well as two accompanying remix albums), last year. — Scott McDonald
@ Pechanga Arena, pechangaarenasd.com
2.17: Illenium
Last here with Kaskade and Porter Robinson as part of OMFG NYE 2019 at Pechanga Arena, Illenium (aka Denver-based DJ Nicholas Miller) released his latest single, God Damnit, in November, the same month he remixed Halsey's smash hit, Without Me. — Scott McDonald
@ OMNIA, omnianightclub.com
2.17: San Diego Fermentation Festival
Immerse yourself in workshops, live entertainment and presentations from esteemed experts at this outdoor fermentation fest featuring artisanal food merchants and granting guests 10 tasters of boozy craft concoctions. — Michael Benninger
Leichtag Commons, Encinitas, sandiegofermentationfestival.com
2.17: Aphrodisiac Cocktail Class
Learn about the history of aphrodisiac ingredients and how to use them while mixing together two different romantic cocktails. — Michael Benninger
Collins & Coupe, North Park, aphrodisiaccocktails.brownpapertickets.com
2.17: Local Brews Local Grooves
Twelve local bands take over two stages, while a dozen local breweries serve their finest suds at the House of Blues' signature beer, food and music festival. — Michael Benninger
Click here for a chance to win a pair of tickets.
House of Blues, downtown, houseofblues.com/sandiego
2.17: Fifth annual Tantrums & Tiaras
Five Uptown bartenders with no experience in drag slip into stilettos and compete head-to-head in rounds such as swimsuit, evening wear and special talent. — Michael Benninger
The Observatory, North Park, tantrumstiaras.org
San Diego Legion home games
2.17 vs. Utah Warriors
San Diego Sockers home games
2.15 vs. Tacoma Stars (Landon Donovan's debut game)
San Diego Fleet home games
2.17 vs. San Antonio Commanders (team's inaugural home game)
More...
This week's top concerts in San Diego (Feb. 11-17)
The reel deal: February movie releases
Art beat: February gallery and exhibit openings
Sign up for the Pacific Insider newsletter
You may occasionally receive promotional content from the Pacific San Diego.