San Diego: This Weekend (Sept. 6-9)
Top events in San Diego this weekend include comedian Maria Bamford at the American Comedy Co., Beach Polo Cup, South Bay Pride and Indie Jam 2018.
"I used to work in an office, and I miss the excitement. I miss the excitement of waking up every day, I didn't know if I was going to file something, or type something, or file something I just typed!"—Maria Bamford at Just for Laughs
@ American Comedy Co., americancomedyco.com
9.6: Paula Poundstone
"I'm kind of excited because I'm a million dollars in debt. Now, that's not the exciting part, but it does feel good just to say it. I'll tell ya something about being a million dollars in debt: Once you hit a million, it feels kinda good. I mean, if I were a hundred thousand dollars in debt, I'd be working my ass off right now, because I'd have a shot at paying it back. But once you're a million dollars in debt, it's just like, well, who's kidding who here? Does anybody that loans to me really expect to get it back? The kids'll say to me, 'Can we go to DisneyLand?' I say, 'I don't see why not.'"—Paula Poundstone on Look What the Cat Dragged In
@ The David & Dorothea Garfield Theatre, sdcjc.org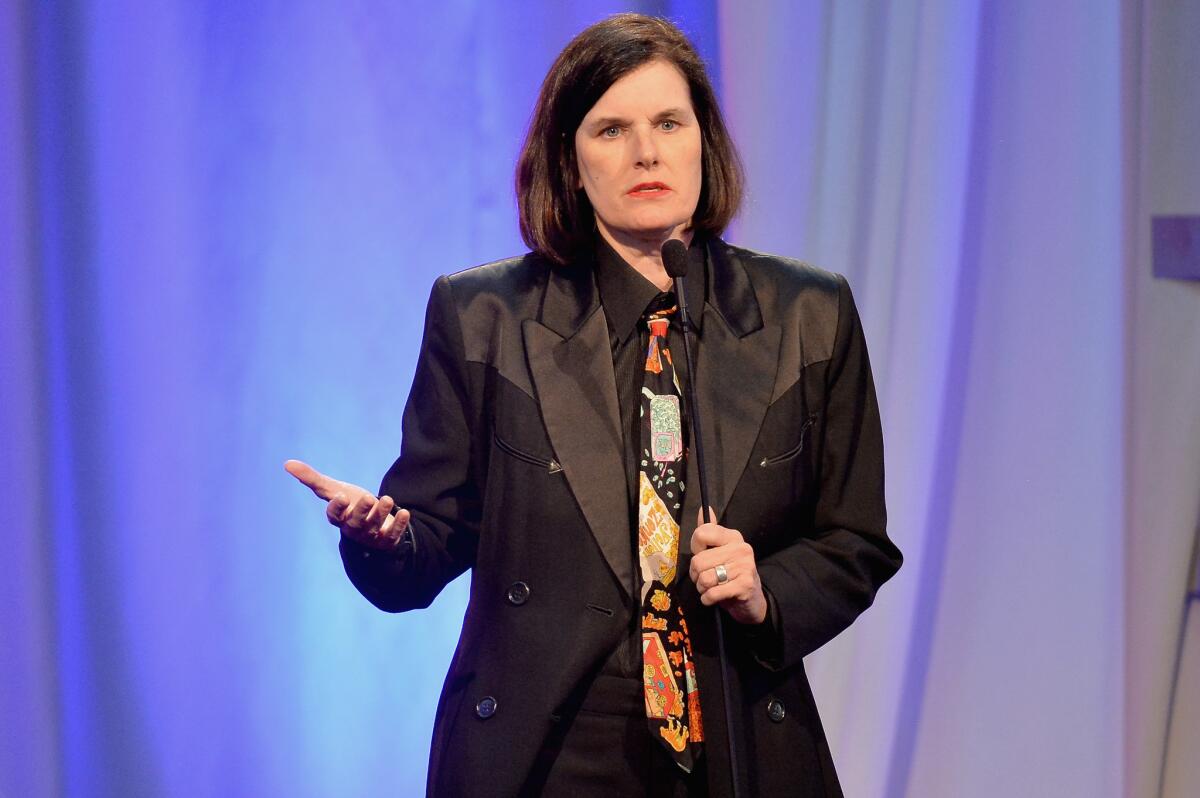 Indulge in culinary creations from more than 20 of Del Mar's best restaurants while rocking out to live music and wetting your whistle at 10 in-store sip stops located in-between the featured eateries. — Michael Benninger
Del Mar Village, Del Mar, visitdelmarvillage.com
9.7: Third annual Play on the Bay
Support local education while enjoying spectacular food, drinks and live music during this unforgettable evening on the waterfront, benefiting DonorsChoose.org, a nonprofit that helps teachers obtain supplies to help their classrooms succeed. — Michael Benninger
Loews Coronado Bay Resort, Coronado, loewshotels.com
9.7-9: Third annual Beach Polo Cup
Fifty horses and polo players from far and wide compete in four matches during this lavish, three-day event boasting boutiques, hat contests and informal fashion modeling. — Michael Benninger
Hotel Del Coronado, Coronado, hoteldel.com
9.7: First Friday Night Market
This monthly outdoor market features all-vegan eats, sweets, drinks and goods — plus entrance is free.
Anthem: 2611 El Cajon Blvd., North Park, veganinsandiego.com/first-friday-night-market
9.7-9: Affion Crockett
"I'll be the first to say it: Hollywood can be a little bit racist. Just a little bit. Case in point: We've had about five Batmans. Not one black actor has played Batman. Keep in mind, Batman is a black bat. We can't get a brother to play a ni**a bat? Are you serious? Are you serious? Is that we doing? C'mon, man. Even when they put the mask on, they blackface the eyes. Christian Bale has black makeup on his eyes. Don Cheadle wouldn't need that. We can't get Idris Elba up in there or something? Terry Crews wouldn't even need a suit. Just put some pointy ears on him, let him dance his naked ass around Gotham City."— Affion Crockett on Just for Laughs
@ American Comedy Co., americancomedyco.com
9.8: South Bay Pride
Celebrate love, equality and South Bay enthusiasm at this free event highlighting live bands, DJs and dancing along with artisans, adult beverages and an array of beachy activities. — Michael Benninger
Bayside Park, Chula Vista, southbaypride.org
9.8: Ray at Night in North Park
Stroll Ray Street and find art by local- and nationally-known artists on display along the street and among the 15 galleries and businesses in the area. This month marks the 17 years in existence for the monthly event, which will introduce a beer garden complete with karaoke on the street.
Ray Street from University Avenue to North Park Way, North Park, explorenorthpark.com/post/ray-at-night
9.8: 9/11 Memorial Stair Climb
Raising awareness for the sacrifices made by firefighters and their families, this 110-story climb commemorates the 403 emergency responders who lost their lives 17 years ago on Sept. 11. — Michael Benninger
Hilton San Diego Bayfront, downtown, sandiegostairclimb.com
9.8: Carlsbad Brewfest
Join 1,000 fellow beer aficionados as you knock back samples from more than 30 craft breweries and cider houses during nearly five hours of music, entertainment and games. — Michael Benninger
Holiday Park, Carlsbad, carlsbadbrewfest.org
9.8: Coasterra Wine Festival
This one-of-a-kind, cocktail-style wine event invites guests to crush grapes, blend varietals and participate in a blind-tasting challenge all while feasting on tray-passed hors d'oeuvres and top-notch tacos. — Michael Benninger
Coasterra Modern Mexican, Harbor Island, cohnrestaurants.com/coasterra
9.8: Epic Obstacle Course
Forget about mud and long distances on this unorthodox obstacle course that challenges locals to compete in one of three races, ranging from the relatively easy to the absurdly difficult. — Michael Benninger
Fiesta Island, Mission Bay, epicseriesocr.com
9.8: Third annual Reader Burgers & Beer
Cast a vote for your preferred patty at this battle of the burgers that includes offerings from 20 of the city's highest-rated restaurants alongside beer samples from more than three dozen of SD's best breweries. — Michael Benninger
Golden Hill Park, Golden Hill, readerburgersandbeer.com
9.8: Barrio Art Crawl
The Logan Avenue Consortium along with Barrio Logan Association present this free event and self-guided art tour that includes murals, open studios, galleries and local businesses throughout the neighborhood.
Around Barrio Logan, barrioartcrawl.com
9.8: Eighth annual San Diego Blues Festival
Outstanding acts provide head-bobbing blues tunes at this revered event that raises funds to support San Diego's battle against hunger. — Michael Benninger
Marina Embarcadero North, downtown, sdbluesfest.com
9.8: Indie Jam 2018
Featuring Dirty Heads, Bishop Briggs and lovelytheband, this year's Indie Jam promises to be the most unforgettable one yet. — Michael Benninger
Junior Seau Pier Amphitheatre Pier, Oceanside, alt949.radio.com
9.8-9: Aloha Run
This fun and festive Hawaiian-themed 5/10K is inspired by the islands and invites dancers, photographers and musicians to all take part in the festivities. — Michael Benninger
Tecolote Shores, Mission Bay, thealoharun.com
9.8-9: 40th annual Cardiff Greek Festival
Munch on mouthwatering Greek food and pastries while award-winning musicians and folk dancers perform alongside cooking demonstrations, beer presentations and many other Mediterranean delights. — Michael Benninger
Saints Constantine & Helen Greek Orthodox Church, Cardiff-by-the-Sea, cardiffgreekfestival.com
9.9: 10 Perfect Bites
This exciting new culinary event celebrates San Diego's multifaceted food scene with a 10-course tasting menu ranging from light appetizers to decadent desserts, all curated by some of the city's most creative chefs. — Michael Benninger
Hotel Republic, downtown, friendlyfeast.org
9.9: Hoppy Beer Hoppy Life 6-year Anniversary
Independent beer fans unite at this anniversary event showcasing a selection of spectacular craft brews accompanied by phenomenal food and live local music. — Michael Benninger
Lot 8, Hotel Circle, hoppybeerhoppylife.com
More...
Top concerts this week (Sept. 3-9)
Curtain calls: September performing arts performances
Art beat: September gallery and exhibit openings
Sign up for the Pacific Insider newsletter
You may occasionally receive promotional content from the Pacific San Diego.