'Idol' alum Jessica Sanchez takes a knee after singing anthem at Chargers game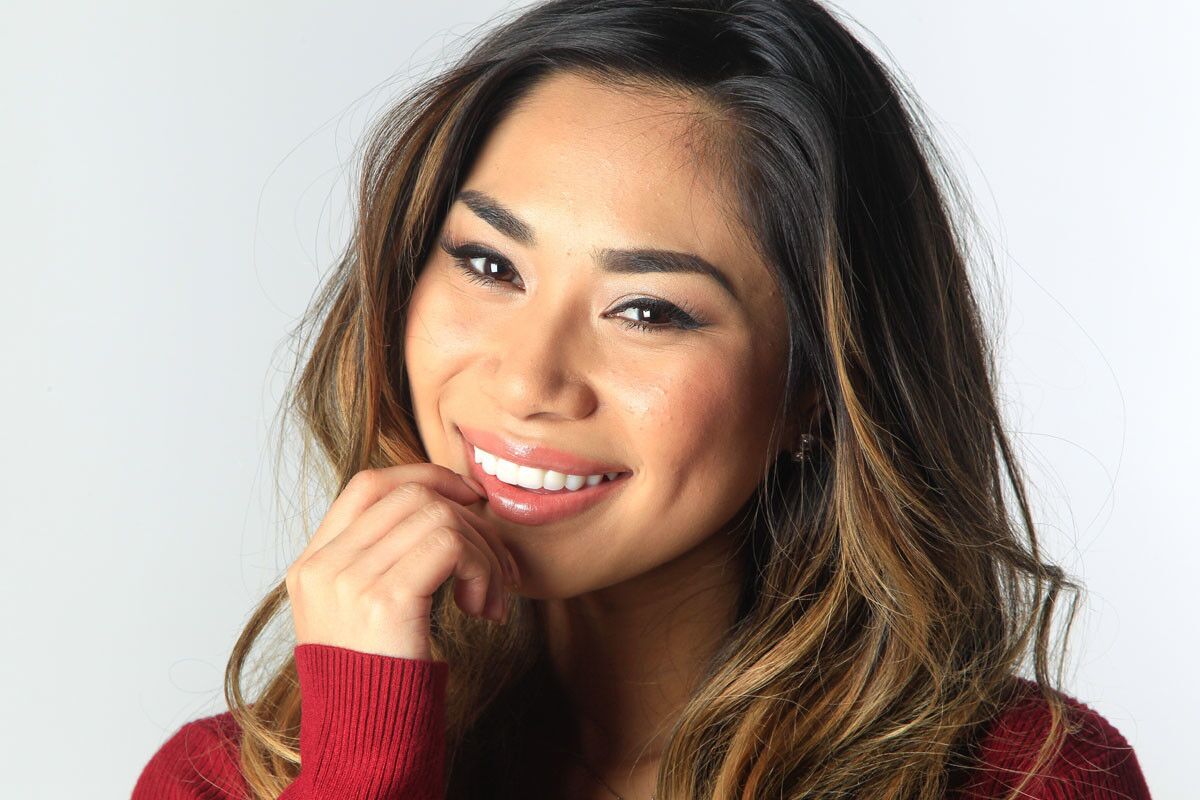 American Idol alum Jessica Sanchez extended her reputation as a budding political activist when she took a knee as she finished singing the national anthem just before the start of Sunday's Chargers/Raiders game at the Oakland Coliseum.
The 22-year-old Chula Vista native, who now lives in Los Angeles, took a knee to protest social injustice after singing the line "and the home of the brave" at the conclusion of her anthem performance.
As Sanchez sang, Raiders running back Marshawn Lynch sat and Chargers offensive tackle Russell Okung - who on Friday published an eloquent "open letter" to his fellow NFL players - raised his fist.
It was the latest chapter in the ongoing national controversy regarding how players should, or should not, act during the anthem at NFL games.
President Trump recently fueled the controversy further by tweeting that former San Francisco 49ers quarterback Colin Kaepernick - who began kneeling at NFL games last year and is now unemployed - should have been fired for kneeling in the first place.
On Sunday, Kaepernick filed a grievance against the NFL, alleging he remains unsigned this season because of collusion by NFL owners following his kneeling protests during the national anthem.
Sanchez is not the first NFL anthem performer to take a knee, having been preceded last month by singer Rico Lavelle in Detroit and singer Megan Lindsey and her guitarist in Nashville.
But Sanchez, who came in second on Season 11 of American Idol in 2012, may be the first to invoke the Bible for her decision to kneel.
On Sunday night, she tweeted: "Some people stand for what they believe in and some people kneel. Some people are proud to be an American others are humbled to be an American. We live in times where taking a knee is not opposing the strong voices of the nation but speaking for those in the nation who have no voice. Prov 31:8-9."
Video footage of Sanchez singing and kneeling was posted on Facebook Live, but was subsequently deleted. An informal search on the Internet Monday morning failed to turn up a single clip of her performance.
"I'm 100 percent for the message, as far as what the message has been behind everybody kneeling," Sanchez told AP on Sunday night, before taking apparent aim at the White House. "I still show my respect to the veterans, but I do disagree with what's going on in the office."
Sanchez performed at last year's Democratic National Convention, where she sang Stronger Together immediately after Bill Clinton's speech. She was just 16 when she performed at the DNC in 2012 for then-President Barack Obama.
Sign up for the Pacific Insider newsletter
You may occasionally receive promotional content from the Pacific San Diego.