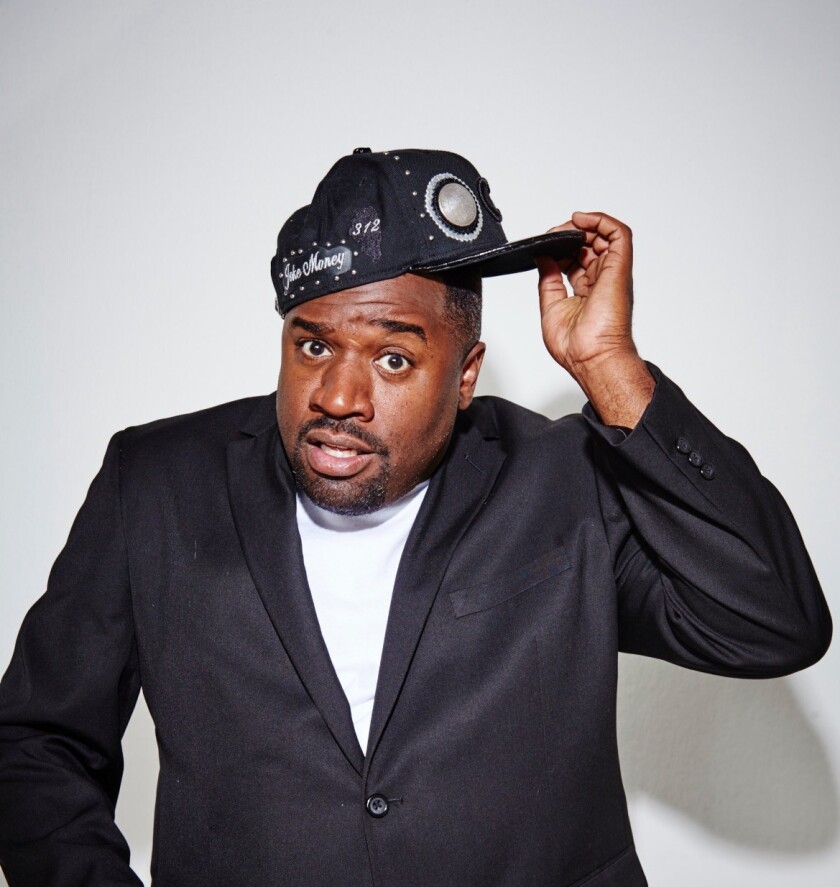 Comedians performing at comedy venues around San Diego this month include Ben Gleib, Ali Wong, Cort McCown and Rex Navarrete.
1.5-7 Corey Holcomb
"I knew my daughter was gonna be a freak when this b*tch was 3 months old. Listen, this little heifer, she never kept the bottle in her mouth. She always pull the bottle out and shake the milk all over her face and sh*t. I told her, I said, 'Girl, you just like your mama.' "
- Corey Holcomb at the All-Star Comedy Jam
@ The American Comedy Co., americancomedyco.com
1.12-14 Bert Kreischer
"Yeah, I learned it on Dr. Phil - 'DP,' as my wife calls him. We're at a party and she goes, 'Oh my God! I love DP!' I'm like, 'Hey everyone, that's Dr. Phil, not double penetration.' "
- Bert Kreischer on Comfortably Dumb
@ The American Comedy Co., americancomedyco.com
1.13-14 Ben Gleib
"I'm not saying I'm addicted to online porn, but I can't come anymore unless I'm wearing headphones. Is that weird?"
- Ben Gleib on Comedy Juice All-Stars
@ The Comedy Store, lajolla.thecomedystore.com
1.14 Maria Bamford
"Then what happened is I moved to Los Angeles, and I lost 10 pounds because they take away the food away before you're done. Once I got the stomach flu for a month and everyone kept telling me, 'You look amazing!' Makes you think how good we'll look when we're dead."
- Maria Bamford on Ask Me About My New God!
@ Balboa Theatre, sandiegotheatres.org
1.19-21 Rex Navarrete
"Filipino and vegetarian: two words that will never coexist. You want stop being Filipino? Become a vegetarian. That's your way of being banished from the clan, ousted from the village. There will be no record of you. Once you become vegetarian, you're on your own."
- Rex Navarrete on Komik Organik
@ The American Comedy Co., americancomedyco.com
1.26-28 Jon Dore
"The one regret I do have is I bought my nephew a kite for Christmas. I will never, ever buy another child a kite for Christmas, because kites are like smoke signals to pedophiles. They know what's on the other end of the string. It's called 'dinner.' Well, I don't know if they're going to eat the children. It doesn't matter. I have to look that up."
- Jon Dore on Conan
@ The American Comedy Co., americancomedyco.com
1.27, 28 Ali Wong
"If a man has a Pinterest page, he's probably Pinterested in men." - Ali Wong on Late Night with Seth Meyers
@ Balboa Theatre, sandiegotheatres.org
1.27-28 Cort McCown
"The pope, man, Pope Francis. This guy's cool as sh*t, man. He came out a few weeks ago and he condoned spanking children. A lot of people were upset about this, but listen, man, I think the church has come a long way, because all the popes before him condoned f***ing them."
- Cort McCown at Gotham Comedy Club
@ The Comedy Store, lajolla.thecomedystore.com
---