Comic-Con: The resurgence of sci-fi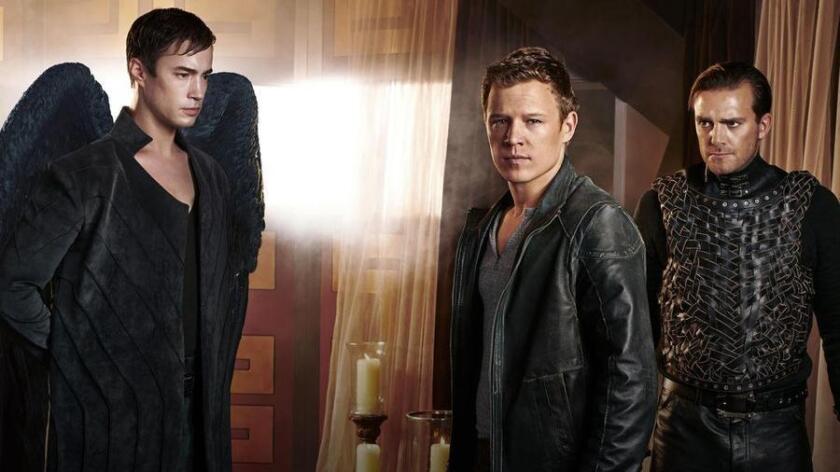 Comic-Con is nothing if it not a showcase for sci-fi and fantasy geekouts, and Jeff Wachtel is all in.
NBCUniversal Cable Entertainment's chief content officer, Wachtel says he was a sci-fi geek as a kid - "Dune" was his favorite novel - and likens the plethora of genre TV shows and movies to a new gold rush.
It's not because kids are getting more science and math in school, he said, but rather the age-old look at society through metaphor. A galaxy a long time ago and far away is just a way to look at our ordinary daily lives without being "quotidian."
"I get to pretend I'm in a different time or place and I actually am learning about love and communication and politics and I have a different perspective on what those things in my life bring me but not doing it in a quotidian way," said the former Yale drama student, now nearing his 60th birthday but keeping hip through his teenage gamer son and "fashionista" daughter.
At NBCUniversal, Wachtel said he's mining to classic science fiction for the Syfy channel: "Childhood End," Arthur C. Clarke's 1953 novel about a peaceful alien invasion, the basis for a miniseries in December; Aldous Huxley's 1932 "Brave New World " about life 500 years into the future and debuting next year; and Kurt Vonnegut's 1959 novel "Sirens of Titan," a show in development about a Martian invasion of Earth.
New sci-fi literature is providing source material as well, such as Time book editor Lev Grossman's "Magicians" trilogy starting in January. "The Expanse" about Earthlings colonizing the solar system screens in December, based on a series by James S. A. Corey.
Wachtel doesn't believe sci-fi will go the way of the western.
"I think science fiction has had this extraordinary resurgency," he said. "It may not be at this level forever, but I think it's here to stay."
Although most shows are American and British productions, they play well internationally, even in countries where authorities ban politically problematic shows.
"I can't tell you for sure," he said, "but my instinct is that one way that you can outrun authoritarian censorship is with metaphor."
As for Comic-Con, Wachtel said he can only take about 30 minutes before "fleeing" to his hotel room for relief. But he said TV shows' staff welcome the chance to meet fans in person.
"One of the things that's miraculous and fun for the makers of the shows is to be in a room with 4,000 screaming fans," he said. "Most of their life is spent on a set in front of a camera or in a writer's room. One of the reasons Comic-Con has taken on this importance is that there is direct communication between people who are directing the shows and the people who live to enjoy them. There's a wonderful synergy and that makes both sides feel really cool."
NBCUniversal panels at Comic-Con



"Dominion": 8:15 p.m. Thursday, Room 6De

"Colony": 4:30 p.m. Friday, Room 6BCF

"Childhood's End": 11 a.m. Saturday, Indigo Room, Hilton Bayfront Hotel

"12 Monkeys": noon Saturday, Indigo Room, Hilton Bayfront Hotel
Source: DiscoverSD
---