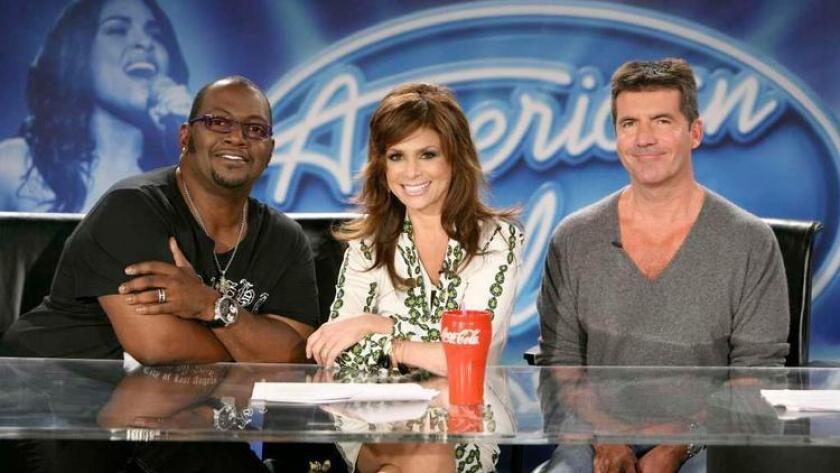 "American Idol" is returning to TV, just 16 months after the singing competition series was axed last year - after 15 seasons - because of plunging ratings.
The show, which had previously aired on Fox, will have a new home on ABC, the network announced early Tuesday morning on "Good Morning America."
That should come as good news to aspiring young vocalists who hope to emulate the success of Carrie Underwood, Kelly Clarkson, San Diego-bred dynamo Adam Lambert and the other "Idol" winners and runner-ups, who used the show as a springboard to stardom.
"It was like, in one day, my life completely changed," Underwood told the Union-Tribune last year, as she recalled the impact of being on "Idol."
The same held true, on a smaller scale, for Chula Vista-bred singer Jessica Sanchez. She placed second during "Idol's" 2012 season and released her first - and, so far, only - album a year later.
"Idol" will be reactivated for the upcoming 2017-18 season. It remains to be seen if any of the previous celebrity judges will return - Paula Abdul performs June 1 at San Diego's Viejas Arena with New Kids On The Block - or if "Idol's" format will be changed or updated.
ABC should answer those questions on May 16, when network executives meet with reporters and advertising buyers in New York. In its highest-rated 2006 season, the show averaged 31 million weekly viewers on Fox, topping even the annual Oscars telecast.
"America, get ready for the return of a bigger, bolder and better-than-ever 'Idol'," Disney/ABC TV Group president Ben Sherwood said in Tuesday morning's announcement.
In a separate statement, Channing Dungey, president of ABC Entertainment, said: " 'American Idol' is a pop-culture staple that left the air too soon. ABC is the right home to reignite the fan base. We are thrilled viewers will once again share in these inspiring stories of people realizing their dreams."
Twitter @georgevarga; george.varga@sduniontribune.com
---