Update: Amazon NOT opening 'Go' store in Encinitas next year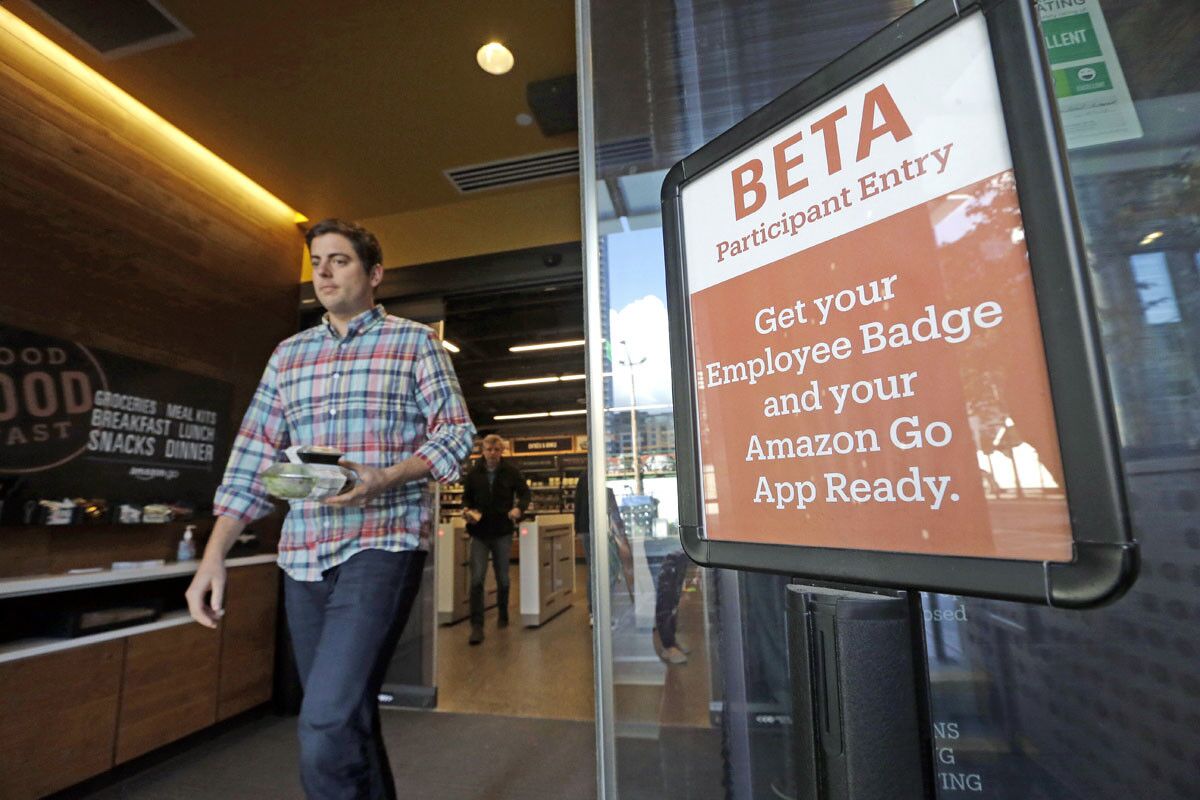 Editor's note: Subsequent reporting has revealed that the website announcing an Amazon Go in Encinitas was not valid. An Amazon spokesperson has confirmed that there is no planned Amazon Go store for the North County San Diego city. "This website is not affiliated with Amazon and the information it presents is inaccurate," the Amazon spokesperson said in an email.
Encinitas shoppers will soon be able to purchase items without lines or a checkout thanks to the opening of a new Amazon Go store in a former Whole Foods location.
"Amazon Go is a new kind of store with no checkout required," according to Amazon's website. "We created the world's most advanced shopping technology so you never have to wait in line. With our Just Walk Out Shopping experience, simply use the Amazon Go app to enter the store, take the products you want, and go! No lines, no checkout."
All customers need are an Amazon account, a supported smartphone and free Amazon Go app, according to Amazon. The online retail store compares the service to self-driving vehicles with "computer vision, sensor fusion and deep learning."
The technology detects when products are taken from or returned to the shelves and are tracked in a user's virtual cart. The shopper would then be charged to their Amazon account and receive a receipt.
Mayor Catherine Blakespear said she had to watch Amazon Go's online video to learn about its services but believed it seemed "ideal for downtown Encinitas."
"After watching [the video] I was thrilled," she said. "It's a market with a high-tech twist."
Irene Pyun, interim executive director of Encinitas 101 Mainstreet Association, said she believes the store could attract more shoppers downtown.
"We are excited to see a 'store of the future' coming to our downtown," she said. "Amazon Go will fulfill a hole in our downtown that needed a fresh start. I see it as a positive in that it will bring people from all over to experience a new way to shop."
The store will open at 687 South Coast Highway 101 in the Pacific Station mixed-use center where Whole Foods Market used to be before it closed in February.
No exact opening date has yet been announced for the Amazon Go store, but its website, amazonencinitas.com, confirms the store will open sometime in 2018. Currently, Amazon Go also has a location in Seattle, according to its website.
For more information, visit amazon.com.
Sign up for the Pacific Insider newsletter
You may occasionally receive promotional content from the Pacific San Diego.