Humphreys Concerts 2023 season announced
Here is the full lineup, including returning artists Boz Scaggs and Diana Krall, Josh Wolf, FKJ, Christine and The Queens and Sabrina Carpenter.
The 2023 Humphreys Concerts by the Bay season will feature such longtime staples of the venue as Ringo Starr & His All Starr Band, Diana Krall, Chicago, The Temptations and Dave Koz, along with such popular tribute acts as The Australian Pink Floyd Show and One Night of Queen. Tickets for all shows go on sale Saturday at 10 a.m.
The April to November lineup will also feature at least 17 headlining debuts by rising young artists — including Australia's The Teskey Brothers and France's Christine and The Queens — and an additional 16 support acts who have never played at the intimate, 1,450 capacity venue before. They include Deer Tick, Miya Folick and Spill Tab.
Humphreys' owner Richard Bartell readily acknowledges he had never heard of these 17 headliners before they were booked to play for the upcoming season. Ditto most of the 16 support acts and guest artists that are new to the venue this year. And that, he maintains, is a very good thing.
"After you've been in business for 42 years, you have to be able to reinvent yourself and you always have to bring in new bands and solo artists," said Bartell, who is the president of the board of the San Diego Tourism Marketing District. He is also the president of Bartell Hotels, which owns the Humphreys concert series, the adjacent Humphreys Restaurant and Humphreys Half Moon Inn, and seven other San Diego-area hotels.
"Having 17 new headliners will help us attract a whole new group of people," he continued. "And part of reinventing ourselves is to make our lineup each year musically relevant. That approach has gone very well for us and has helped keep us current and successful."
Those sentiments are seconded by Humphreys Concerts Vice President Bobbi Brieske, who has been with the series since 1986, and John Wojas, who has booked the series since 2007.
"Every year we look to bring in new headlining acts and 17 is a lot," said Wojas, the senior vice president of talent at AEG Presents, the world's second largest concert and live events producer.
"New acts are the future of Humphreys and it's good to mix them in with the core artists — like Chicago and America — that regularly perform here."
Brieske agreed, adding: "Having 17 new acts says that we are keeping diverse and appealing to all sorts of musical tastes. That is exactly what we want to do."
2022 a record season
The 2022 Humphreys season set records for the Shelter Island venue, which was shuttered in 2020 by the COVID-19 pandemic even before that year's concert lineup could be announced. With the shutdown extending into a large chunk of the following year, Humphreys was only able to stage a truncated, three-month season in 2021.
The lineup mixes such Humphreys mainstays as America, Chicago and Chris Isaak with such 2022 Coachella acts as Wallows, Rainbow Kitten Surprise and King Gizzard & The Lizard Wizard
The venue, which is nestled between a marina and the 182-room Humphreys Half Moon Inn, made up for lost time last year with 88 shows. That was the most in its history and came in an expanded season that stretched from March to November, also a record. The 100,000 attendance was an all-time high, Bartell said.
"The mask mandate was still in effect at the start of 2022 and we didn't know if we would even have a season last year, or how long it would last," he recalled.
"Then, things started to thaw out and there was so much pent-up demand for concerts — from performers and audiences. As COVID diminished, there was more of a return to normal. We were flexible and navigated through it, and a season that started off so uncertain ended up being on steroids!"
The 2023 Humphreys lineup includes 60 shows so far. Bartell and Wojas anticipate that number growing to between 75 and 80. Both happily note that Humphreys got off to a strong start even before today's announcement of its season.
"We had to put some shows on sale early because they were part of national tours that had been announced," Bartell said. "Nine of those show have already sold out."
"We add 10 to 15 shows every year after announcing our season," Wojas added, "so it's not unusual for the lineup to grow."
More competition par for course
While not quite as many major acts are touring this year as in 2022, the competition to book them has increased across the county.
The indoor venue The Sound, which opened in Del Mar last month, has a capacity of 1,900. The Shell, the outdoor $85 million venue the San Diego Symphony opened in 2021, can hold up to 8,500 people for general-admission concerts and 4,000 or more for reserved-seating concerts.
"It feels more competitive," Wojas said. "I've been promoting concerts in San Diego for 28 years. Usually, with most jobs, it gets easier. But this gets harder because so many new venues pop up here, plus the casinos that do concerts.
"I'm happy that we have so many confirmed shows in spite of having so much competition. The Shell is five times bigger than us."
"We've always faced a lot of competition from other venues," Bartell said, "and this year is no different.
"But we're now in our 42nd year, so we have weathered all forms of competition and there are lot of venues in San Diego that give people lots of choices. That is great for concertgoers and venues, because bands want to come perform here. So, I'm not concerned about the competition."
Attentive music fans looking for trends in this year's Humphreys lineup should be able to spot several.
Seven of the venue's first eight concerts in its 2022 season featured rising acts, including Cuco and Orville Peck, that also performed at last year's Coachella Valley Music & Arts Festival in Indio. This year, only two of the first eight Humphreys acts — FKJ and Christine & The Queens — are also performing at Coachella.
The festival, which draws 20 percent of its annual 750,000 attendees from San Diego County, is produced by AEG/Goldenvoice. That is the same company for which Wojas is a vice president.
"We already had acts booked this year at Humphreys for the same time period as Coachella," he said.
Conversely, there will be more tribute acts this year — five — than in any Humphreys season in memory.
"The tribute acts have done very well for us and they are really affordable," noted Wojas, who expects to add a sixth tribute act to the 2023 lineup soon.
"We've found tribute acts to be hugely successful," Bartell said. "People really like them and they do a terrific job. In some cases, they are better than the acts they are saluting."
Wojas maintains that he is right "nine times out of 10" about what bands and solo artists will do well at Humphreys, even if Bartell and Brieske have never heard of them.
Is he?
"Let me think about that!" Brieske said, laughing. "I want to disagree with John, but I don't know if I can. I'll give him eight out of 10."
How, exactly, do Brieske and Bartell react when Wojas pitches them on completely unfamiliar new artists?
"It doesn't matter if I've never heard of them — or if I like them," said Brieske. "What matters is if they are appropriate for Humphreys."
"Usually," Bartell said, "my first response is: 'I've never heard of them.' My second is: 'What is their recent touring history? In the last two years, where have they played, how many tickets have they sold and at what price?' That's what I want to know.
"My interest is: 'Can they be commercially successful if we book them?' I would never let my personal likes or dislikes interfere with deciding to book an act. So, my listening to them would be of no consequence.
"We really want to present concerts for all ages and preferences. We want some acts that appeal to parents and some that appeal to their kids. If Humphreys wants to continue to stay relevant, we have to have new artists as well as our perennial favorites, like Ringo and Chicago. After 42 years, you have to bring in new talent."
Humphreys Concerts by the Bay 2023 schedule
All shows are at 7:30 p.m. and are reserved seating, unless otherwise indicated. Tickets for concerts marked ** went on sale prior to today's season announcement. Concerts marked GA/SRO are general admission, standing room only.
Wednesday, April 12: They Might Be Giants, (GA/SRO), 8:00 p.m., sold out**
Thursday, April 13: They Might Be Giants, (GA/SRO), 8:00 p.m.,
(Rescheduled; tickets from 10/11/20, 6/3/21 & 4/28/22 will be honored) sold out**
Monday, April 17: Christine and The Queens, (GA/SRO), $46**
Tuesday, April 18: FKJ, (GA/SRO), sold out**
Wednesday, April 19: Sabrina Carpenter with Spill Tab, (GA/SRO) 8 p.m., $48**
Thursday, April 20: John Butler, 8 p.m., $55**

Friday, April 21: Toto, 8 p.m., sold out**
Saturday, April 29: Tennis, with Loving (GA/SRO), $31.50**
Thursday, May 4: Beth Hart — Solo, $59.50**
Sunday, May 21: Frankie Valli & The Four Seasons, 8 p.m., $116.50
Friday & Saturday, May 26/27: Rodrigo y Gabriela, with special guest drummer Antonio Sanchez, and Krooked Kings, $66.50**
Sunday & Wednesday, May 28 & 31: Ringo Starr & His All Starr Band, featuring Steve Lukather, Colin Hay, Edgar Winter, Warren Ham, Hamish Stuart and Gregg Bissonette, 8 p.m., sold out**
Thursday & Friday, June 15/16: Trevor Hall, with The California Honeydrops, (GA/SRO), 7 p.m., $53.50
Sunday, June 18: Graham Nash, sold out ** (Rescheduled; tickets from 10/15/22 will be honored)
Friday, June 23: Indigo Girls, $58
Saturday, June 24: Heather McDonald (recommended for audiences 18 and over), $51
Tuesday, July 11: Happy Together Tour 2023, featuring The Turtles, Little Anthony, Gary Puckett & The Union Gap, The Vogues, The Classics IV and The Cowsills, 6:30 p.m., $66.50
Wednesday, July 12: Jason Isbell & The 400 Unit, with Deer Tick, $91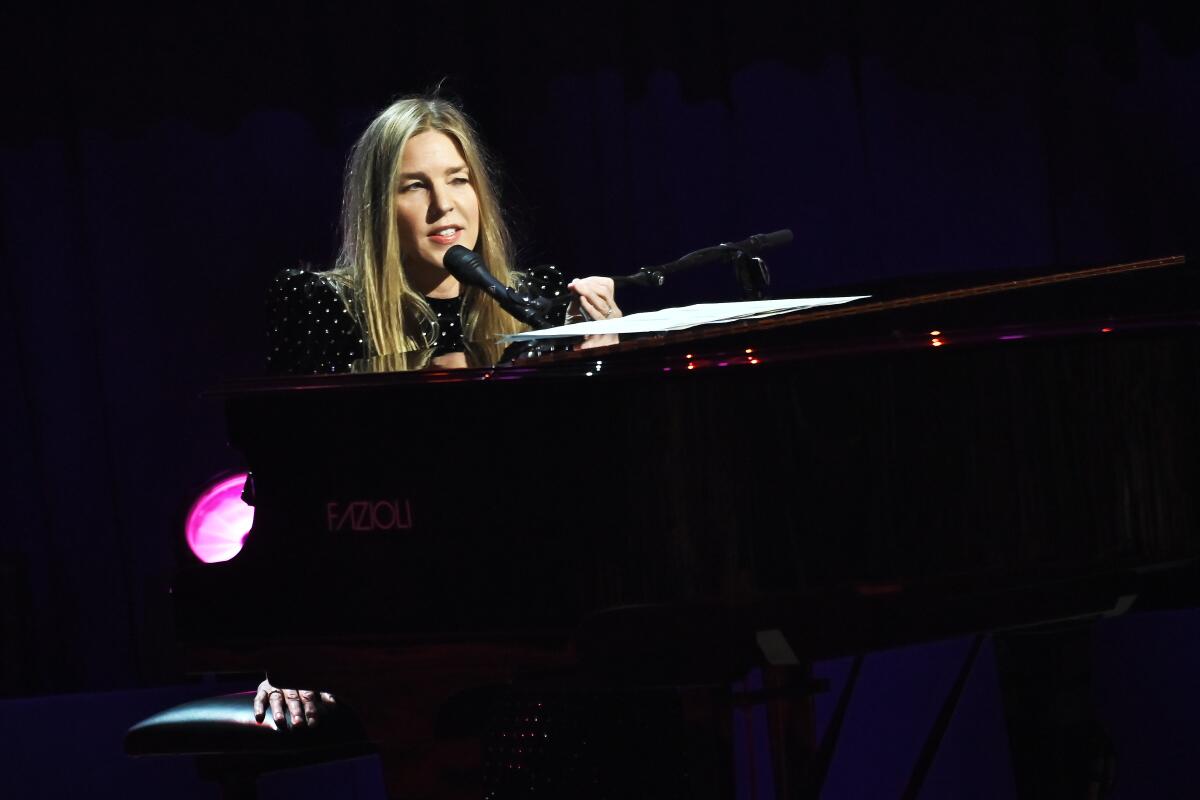 Saturday, July 22: Diana Krall, 8 p.m., sold-out**
Sunday, July 23: Tori Amos, sold out**
Wednesday, July 26: One Night of Queen, performed by Gary Mullen & The Works, 8 p.m., $54.50
Saturday, July 29: Pink Martini, featuring China Forbes, with Thomas Lauderdale Meets The Pilgrims, $66.50
Tuesday, Aug. 1: Little Feat, with The Dirty Dozen Brass Band, $73**
Wednesday, Aug. 2: Collective Soul, $61
Friday, Aug. 4: Little River Band, 8:00 p.m., $59**(Rescheduled; tickets from 9/9/22 & 9/20/22 will be honored)
Monday, Aug. 7: RAIN — A Tribute to The Beatles, 8:00 p.m., $61.50
Tuesday and Wednesday, Aug. 8 and Aug. 9: Carla Morrison, $56.50
Thursday, Aug. 10: America, $86.50

Friday, Aug. 11: Kenny Wayne Shepherd Band, with Ally Venable Band, $67.50
Saturday, Aug. 12: Demetri Martin, 8 p.m., $42
Wednesday and Thursday, Aug. 16/17: The Australian Pink Floyd Show, $68.50
Sunday, Aug. 20: Boz Scaggs, $101.50

Tuesday & Wednesday, Aug. 22/23: Chicago, 8 p.m., $107.50
Friday, Aug. 25: Lost 80's Live, featuring Wang Chung, General Public, Wally Palmer of The Romantics, Naked Eyes, Missing Persons, Stacey Q, Shannon, Animotion, Musical Youth, Bow Wow Wow, Gene Loves Jezebel, Kon Kan and Trans-X, 6 p.m., $119.50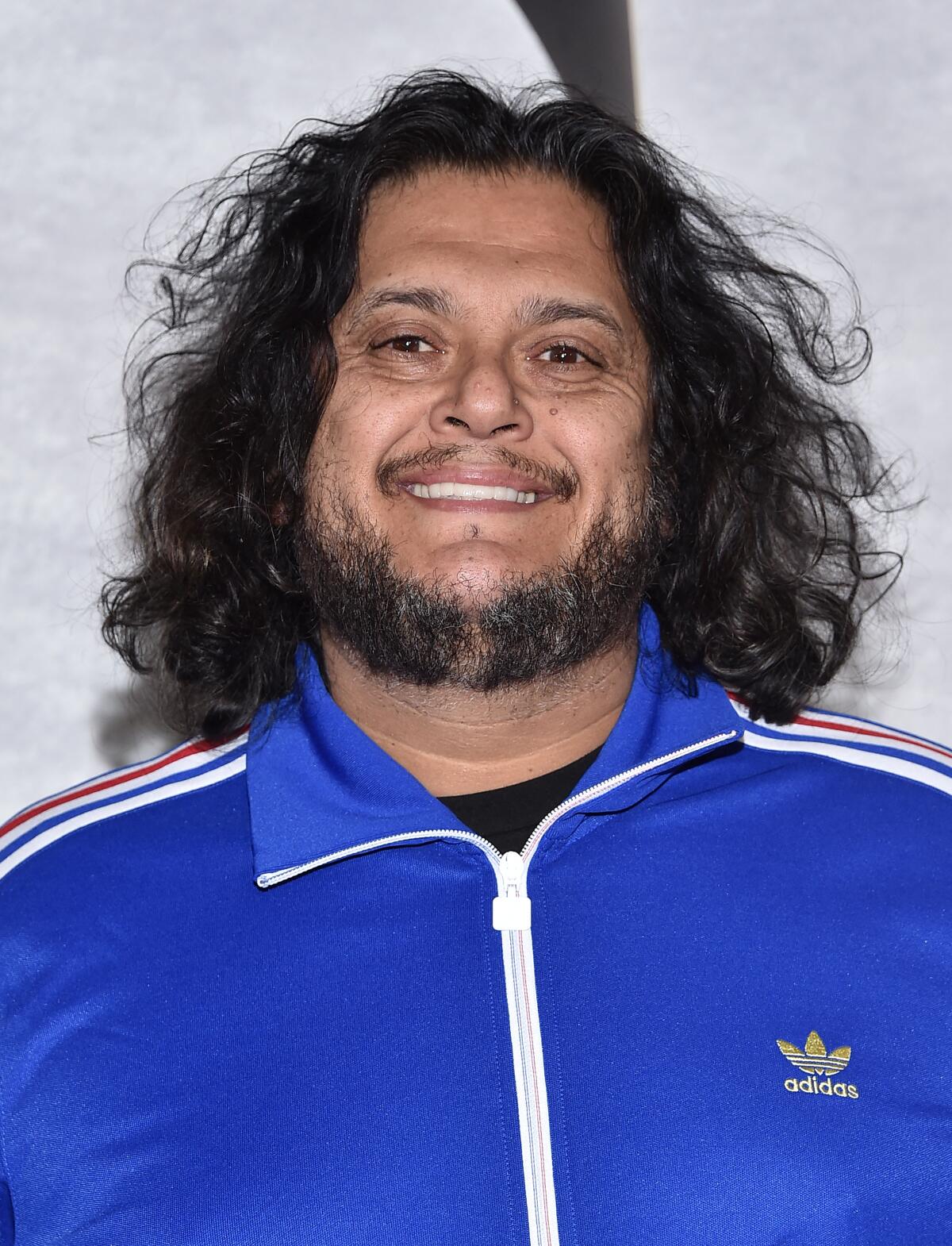 Thursday, Sept. 7: Aly & AJ, with Miya Folick, $46.50**
Tuesday, Sept. 12: The Temptations / The Four Tops, $76.50
Friday & Saturday, Sept. 15/16: Yacht Rock Revue, 8 p.m., $41.50 (per day) $71.50 (both days)**
Friday, Sept. 22: Dave Koz Summer Horns 2023, featuring Candy Dulfer & Eric Darius, $71.50
Saturday, Sept. 23: Croce Plays Croce, featuring AJ Croce, $56.50
Sunday, Sept. 24: Three Dog Night, 8 p.m., $65
Monday, Sept. 25: Styx, $111.50
Friday, Sept. 29: Natalie Merchant, sold out**
Saturday, Sept. 30: Get The Led Out — A Celebration of the "Mighty Zep," 8 p.m., $49
Sunday, Oct. 1: The Teskey Brothers, (GA/SRO), 7:30 p.m. sold out** and 4 p.m., $46.50 (on sale Saturday)
Tuesday, Oct. 3: Chromeo, (GA/SRO), $47.50
Saturday, Oct. 21: Josh Wolf, $46.50

Friday, Oct. 27: Air Supply, $80
Saturday, Oct. 28: Oingo Boingo Former Members, with The Tubes, Dramarama and The Untouchables, $87.50
Saturday, Nov. 4: Felipe Esparza, $46.50
Sunday, Nov. 5: The Man In Black — A Tribute to Johnny Cash, $42
Monday, Nov. 13: REO Speedwagon, $111.50
Wednesday, Nov. 15: Scott Bradlee's Postmodern Jukebox, $61
All shows not marked ** go on sale at 10 a.m. Saturday at the Humphreys Restaurant box office, 2241 Shelter Island Drive, or online at ticketmaster.com.
For most of the concerts there will be a first-day sales limit of 12 tickets per show, per person, with a 10-show maximum. The exceptions are noted on the Ticketmaster website for Humphreys above.
Premium hotel and dinner packages are available through Ticketmaster and at the Humphreys Restaurant box office. It will be open from 10 a.m. to 6:30 p.m. on Saturday, March 18, and Sunday, March 19 from 11:30 a.m. to 3 p.m. and 3:30 p.m. to 6:30 p.m. On Wednesday, March 22, Friday, March 24, Saturday, March 25, and Sunday, March 26, the box office will be open 11:30 a.m. to 3 p.m. and 3:30 p.m. to 6:30 p.m. After March 26, the box office will be open Wednesday, Friday and Saturday from 11:30 a.m. to 3 p.m. and 3:30 p.m. to 6:30 p.m.
The restaurant's box office charges a $3-per-ticket service fee, but all Ticketmaster charges are waived. Ticket prices listed include a $1.50 facility fee.
Visit humphreysconcerts.com.
george.varga@sduniontribune.com
Sign up for the Pacific Insider newsletter
You may occasionally receive promotional content from the Pacific San Diego.