Java Joe's Reunion Show to celebrate storied San Diego venue where Jewel and Jason Mraz got their starts
Lisa Sanders, Gregory Page, Berkley Hart and Tim Flannery will perform at the Sunday concert, which is being presented by San Diego Folk Heritage
How many different locations have housed Java Joe's, the storied San Diego music venue that was instrumental in kick-starting the careers of Jewel, Jason Mraz, Steve Poltz, Lisa Sanders, Gregory Page and an array of other singer-songwriters?
"Six," said Joe Flammini, who opened the original Java Joe's in Poway in 1991. "No, seven."
In fact, as of its 25th anniversary in 2016, there had been nine iterations of Java Joe's across the county since it opened in Poway in 1991.
Java Joe's, San Diego's most storied performance venue for singer-songwriters, will celebrate its 25th birthday Saturday with a big bang, followed by the sounds of a moving van.
"Well, two of them were at places where I did shows at as 'Java Joe's Presents,' but they were not (full-time) venues that I operated as Java Joe's," Flammini clarified.
Regardless of their locations over the years, no other acoustic-music venue in San Diego County lasted as long, or served as such a key launching pad for as many gifted musicians, as Java Joe's.
At least five of those musicians will perform at Sunday afternoon's all-ages Java Joe's Reunion Show in Carlsbad's Pilgrim United Church of Christ. Billy Galewood, formerly known as Bushwalla, will serve as master of ceremonies at the sold-out concert, which was originally scheduled for last January but was pushed back a year by a COVID surge.
Sunday's lineup includes Gregory Page, Lisa Sanders, Tim Flannery and the duo of Berkley Hart. Each is inextricably tied to the venue, which operated at its final location in Old Town from 2017 to 2018.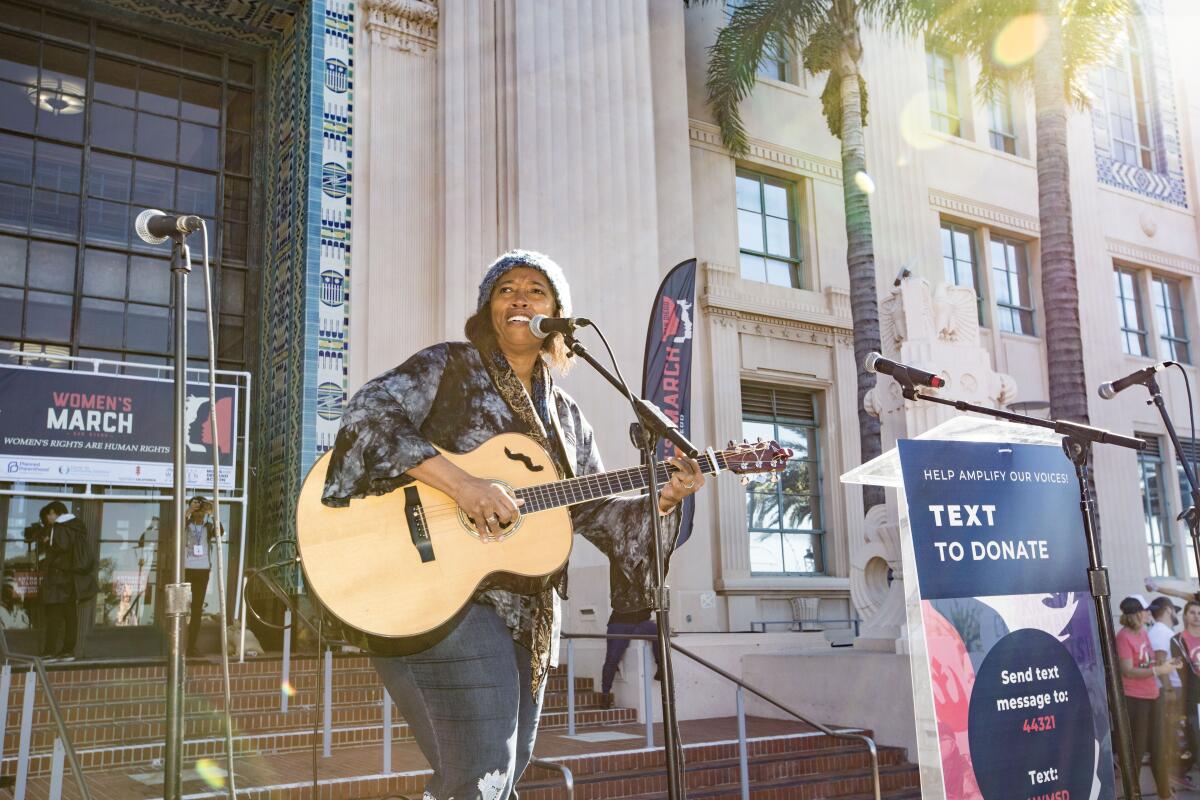 A surprise guest appearance Sunday by a high-profile artist is a possibility, but not a certainty. What is certain is that each of Sunday's performers will happily sing the praises of Flammini and his venue.
"I walked into the first Java Joe's, in the Target shopping mall in Poway, for the first time in 1992 and that visit literally changed my life in more ways than I can ever express," Sanders said.
"Because of Java Joe's, I have gained a lifelong career and friendships in a job that sustains me personally, professionally, emotionally, and financially .... If I died today, I would feel blessed to have been there."
Page and Jeff Berkley voiced similar sentiments.
"I believe it was 1993 or 1994 when I first played there and Java Joe and his place were like a spark in my life," Berkley said.
Jeff Berkley has a good number of reasons why it took him more than 25 years to finally find the time make his first solo album.
"He created the space that made it safe for us all to do what we were figuring out how to do. I played there almost every night for years. I learned everything about how to do what I do there. Java Joe's was our clubhouse, our hideout, our church. It was everything to us and I miss it."
Page also used the word "clubhouse" to describe Java Joe's.
"Most of us were all young musicians getting started and Java Joe's was like a giant clubhouse and a place to hang out," said Page, whose sister got married at Java Joe's when it was located in Ocean Beach. "Java Joe's contributions are immeasurable."
Flammini's decision to bow out of operating Java Joe's in 2018 was prompted by health concerns he had at the time.
In 2019, he received the San Diego Music Awards' Country Dick Montana Lifetime Achievement Award. It was presented to him by Mraz, who performed at the awards ceremony with the specially formed Java Joe's All Stars. The one-time-only group featured Mraz, Berkley, Galewood, Veronica May and longtime Mraz percussionist Toca Rivera.
Together, they sang "The Legend of Java Joe." It included such memorable lines as: "Joe made it safe to play a song just being who you are / Joe is the reason I didn't have to sleep in my car."
Grammy Award-winning troubadour Jason Mraz is one of the top nominees for the 2019 edition of the San Diego Music Awards, which will be held March 11 at downtown's House of Blues.
Or, as Mraz once told an interviewer: "Java Joe's is more than just a coffee-crooner establishment. For those who know Joe, he provides a sanctuary for artists. We wouldn't just play there. We hung out there. We ate there. We even slept at Java Joe's."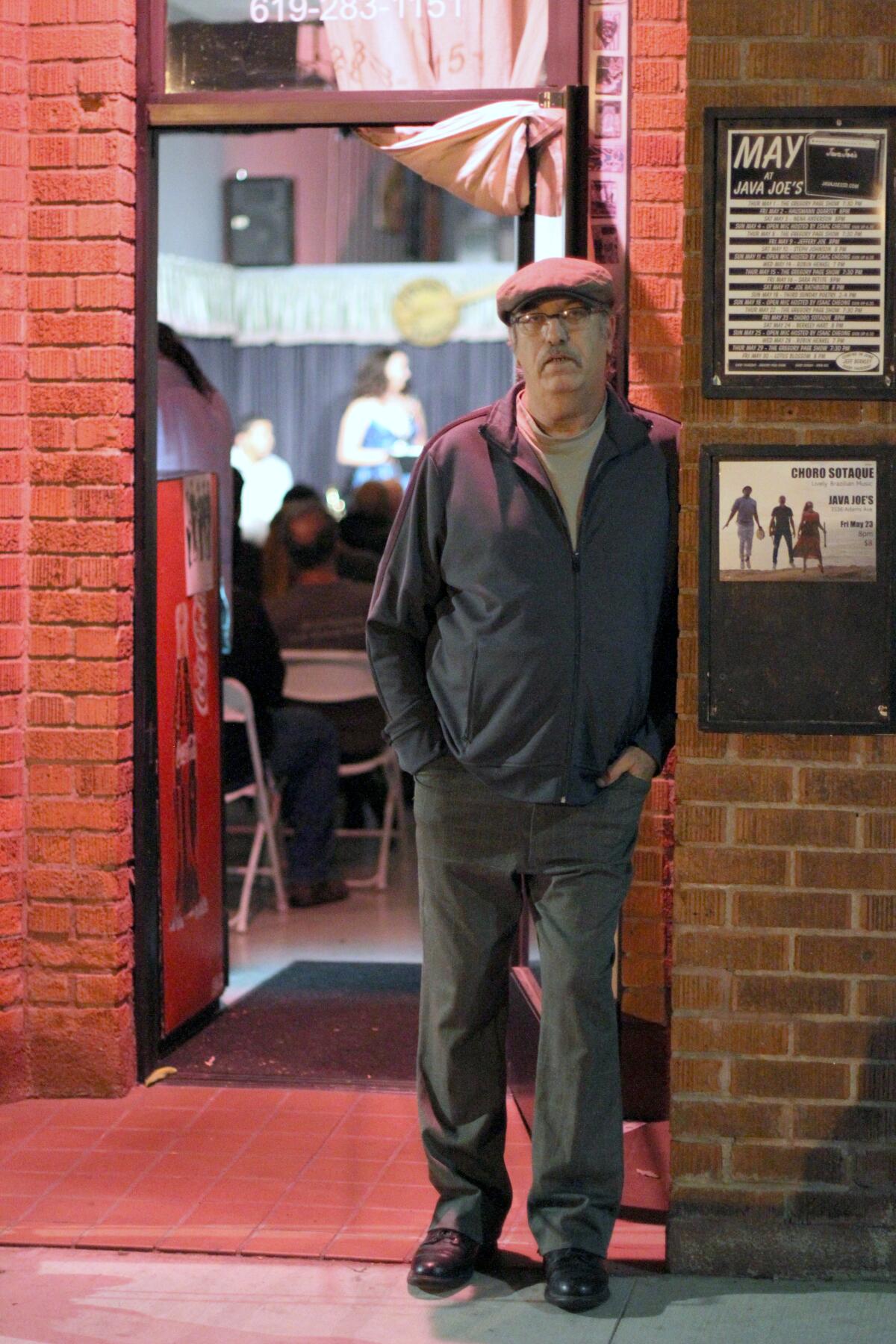 In 2019, Flammini staged his final concert, "Java Joe's at Horizon Church," before the pandemic shutdown of live events. He now hopes to resume presenting live music, although when and where remains to be seen.
"I'm looking," Flammini said. "If I could find an investor, I'd open another place. I just don't have the funds to do it at this moment."
The native San Diegan laughed heartily.
"I started off as a tuna fisherman," he said. "Then, I was a UPS driver which I didn't enjoy. My mom told me to open a coffee shop.
"She said: 'You won't need a lot of inventory, just coffee beans, and you can have musicians perform.' I told her: 'I don't know any musicians.' She said: 'You will. You will know a lot of musicians!' And that turned out to be true."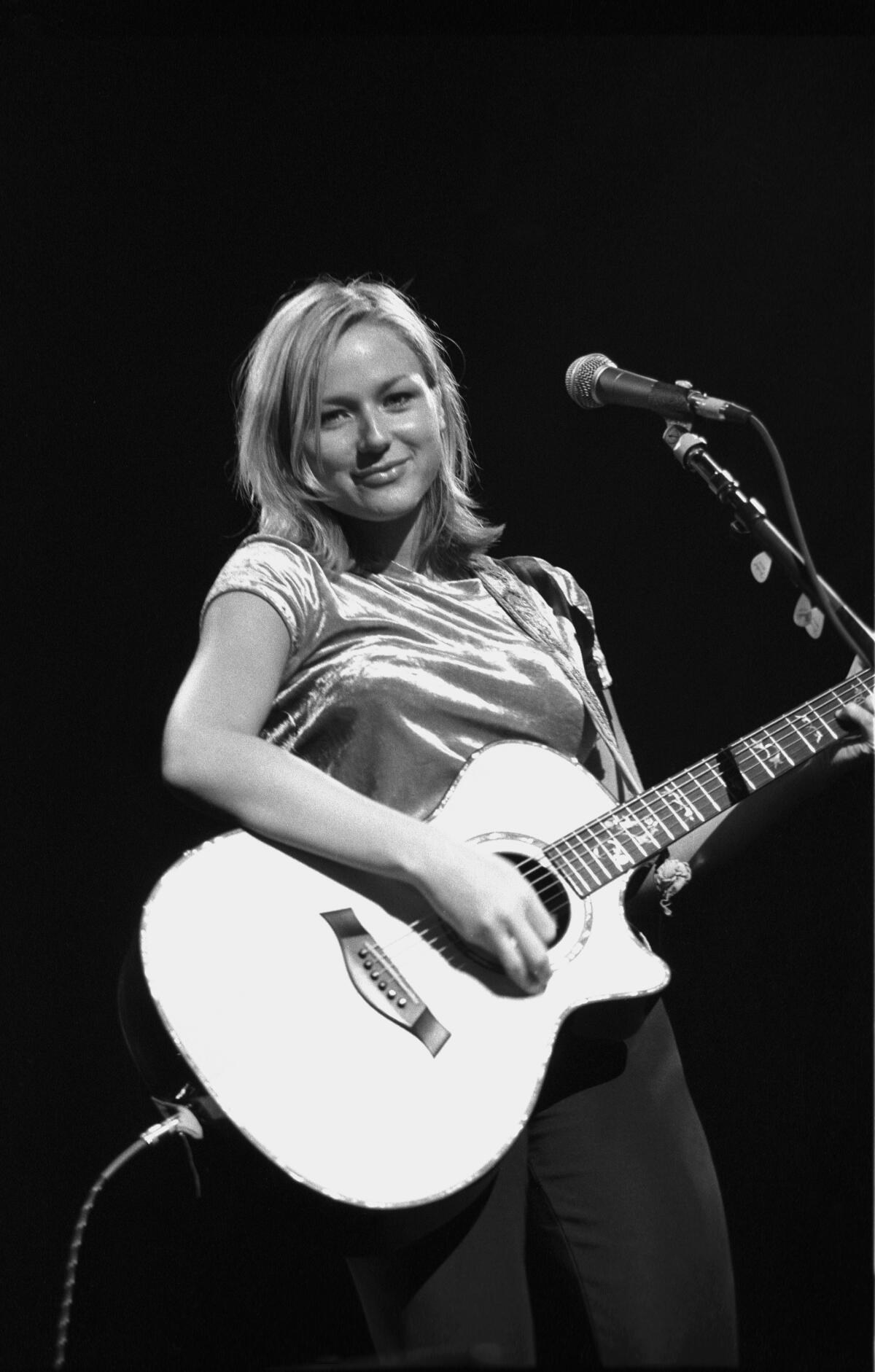 Jewel and Java Joe's
Before she made hit records and became a Grammy Award-nominated touring and recording artist, Jewel started out at Java Joe's original Poway location in 1992.
"This was the first place I debuted songs I was actually writing," she wrote in her 2013 memoir, "Never Broken."
But before Jewel debuted those songs at Java Joe's, the then-budding teen troubadour was hired as a barista. Her tenure in that capacity was short-lived.
"I fired her!" recalled Flammini, who said he told Jewel she was a better singer than a barista. "She came back later that day to watch the show, so she couldn't have been too upset."
Jewel disputed the reason for her termination in a 2020 Union-Tribune interview, saying: "... I was a decent barista, a better barista than I was answering phones at a computer warehouse."
San Diego brought the singer-songwriter homelessness, followed by fame, fortune and much more. Her 25-year-old debut album is now being released as a 4-CD box set
Whatever the reason, in 1998 she selected Java Joe's for her performance in the two-hour ABC-TV special, "Where It's At: Rolling Stone's State of the Union."
Flammini, she wrote in her memoir, "got some stuff right ... he treated the musicians well and everybody thrived."
Jason Mraz and Java Joe's
Before he made hit records and became a Grammy Award-winning touring and recording artist, Jason Mraz got his start at Java Joe's in 1999.
The Grammy Award-winning San Diego troubadour, who was harassed and beaten in high school, wishes his tormentors well
His debut at the venue — then housed in the second of its three Ocean Beach Locations — led to him performing a multi-year weekly residency and recording two "Live at Java Joe's" albums.
Freshly arrived from Virginia, via Las Vegas, Mraz was taken to Java Joe's by Bill Silva, his then-new manager. Mraz was so unprepared to perform he borrowed a guitar from local music mainstay Carlos Olmeda. Gregory Page was also on the bill.
"That was an important night," Mraz recalled in a 2014 Union-Tribune interview.
"I was like: 'Oh, man, I don't want to do this!' I kept my hat pulled over my eyes. It was after doing my one or two songs that I felt the significance; I noticed the audience was listening. And Gregory came up afterward and said: 'I'm playing here Saturday. Would you like to come down and open for me?'
"That's when I knew I could have gigs in San Diego, that I could work here and that there was a home for me, a community, I still have the sign from Java Joe's from the night I played with Gregory. It was scrawled in crayon: 'Jason, 9 p.m.; Gregory, 9:30 p.m.' Gregory and I are still very close friends."
Even after his major record label albums became million-sellers, Mraz would pop into Java Joe's to try out new songs and help keep the venue in the spotlight.
In 2016 he bought a new sound system for Java Joe's and played a benefit show there. His connection to the venue is so strong that — at least once — fans from Japan arrived, mid-afternoon, expecting to see Mraz hanging out there.
"When people talk about how Babe Ruth 'built Yankee Stadium'," Flammini told the Union-Tribune in 2019, "I tell them: 'That's how Jason built Java Joe's'."
San Diego Folk Heritage presents: Java Joe's Reunion Concert
When: 4 p.m. Sunday
Where: Pilgrim United Church of Christ, 2020 Chestnut Ave., Carlsbad
Tickets: Sold out
Online: sdfolkheritage.org
george.varga@sduniontribune.com
Sign up for the Pacific Insider newsletter
You may occasionally receive promotional content from the Pacific San Diego.