You never know what you'll get with Caravan Palace
Parisian pop-leaning electro-band Caravan Palace is having quite the year.
In August, the traveling tent party released its fourth studio album, Chronologic, and it cracked the Top 10 on Billboard's Dance/Electronic Albums chart. The band's first album on its own label, it's also the first to feature songs with guest vocalists.
Additionally, the Django Reinhardt-inspired collective is adjusting to a new, rotating cast of musicians as a few members, including founding violinist Hughes Payen, forgo the group's arduous touring schedule this time around.
One thing that hasn't changed for Caravan Palace, however, is the constant presence of dynamic lead singer Zoé Colotis. Brought into the fold after the original trio – infamously hired to compose the soundtrack to a silent adult film – decided to expand the project into something bigger and better.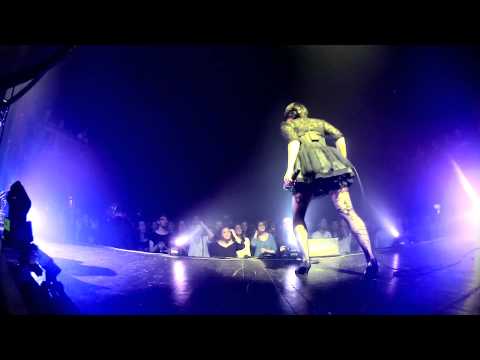 Since, Colotis has used her theatrical training and commanding stage presence to anchor the modern-day vaudevillians as they transformed into an international touring act with hundreds of millions of streams (across multiple platforms). And despite the many recent modifications to band, music and arrangements, the vocalist and frontwoman is the first to admit it's all just business as usual.
"It does change the way you do your musical life," Colotis said from a recent tour stop in Chicago. "But you adapt. And it's exciting because we never know what's going to happen next. But we're still doing the same cooking. We're still looking for new ways to mix vintage and modern."
The studio-intensive band has constantly refined its unique brand of vintage samples and deeply produced electronic music, but Chronologic both embraces more of a pop style, while also adding more male vocals to the mix.
Chalk it up to Caravan Palace's ongoing evolution, but as it has always been, the studio and stage continue to be completely different entities. And sometimes, like with the new Tom Bailey-sung track Waterguns, the transitions between them are anything but seamless.
"I was planning to do that one live," said Colotis. "Thought we'd just have to change the tune. But we tried and it was horrible. Not the same vibe at all."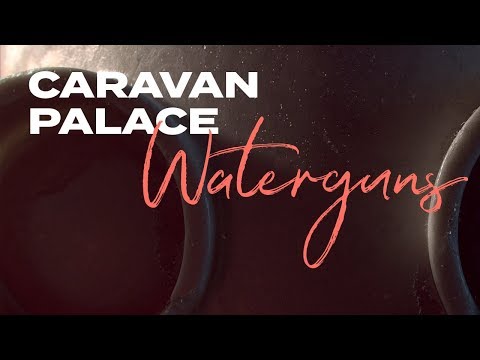 For a band that has built itself through steady transformation, on-the-fly adaptation has become the new normal. But as Caravan Palace continues to expand upon the electro-swing foundation on which it was built, Colotis knows the band isn't making any wildly dramatic changes anytime soon, either.
"It's a process of continuing to explore new things," she said. "And we keep doing it that way because if you do it like that, you can stay longer - even if it doesn't go really fast. In French we have a phrase: lentement mais surement. Slowly, but reliably."
The fluid ensemble is on tour through next April, and, at this point, it's impossible to know who will be in the band, let alone what will be next on the agenda.
"That green thing from Ghostbusters," said Colotis. "This is Caravan Palace. It's a weird jelly. And sometimes it has different faces. It's that thing you don't know exactly what it is. But it's something that won't die."
Caravan Palace: 8 p.m. Wednesday, Oct. 23. Observatory North Park, 2891 University Ave., North Park. $32; observatorysd.com
Sign up for the Pacific Insider newsletter
You may occasionally receive promotional content from the Pacific San Diego.