Coachella veteran Snail Mail charting a distinctive musical path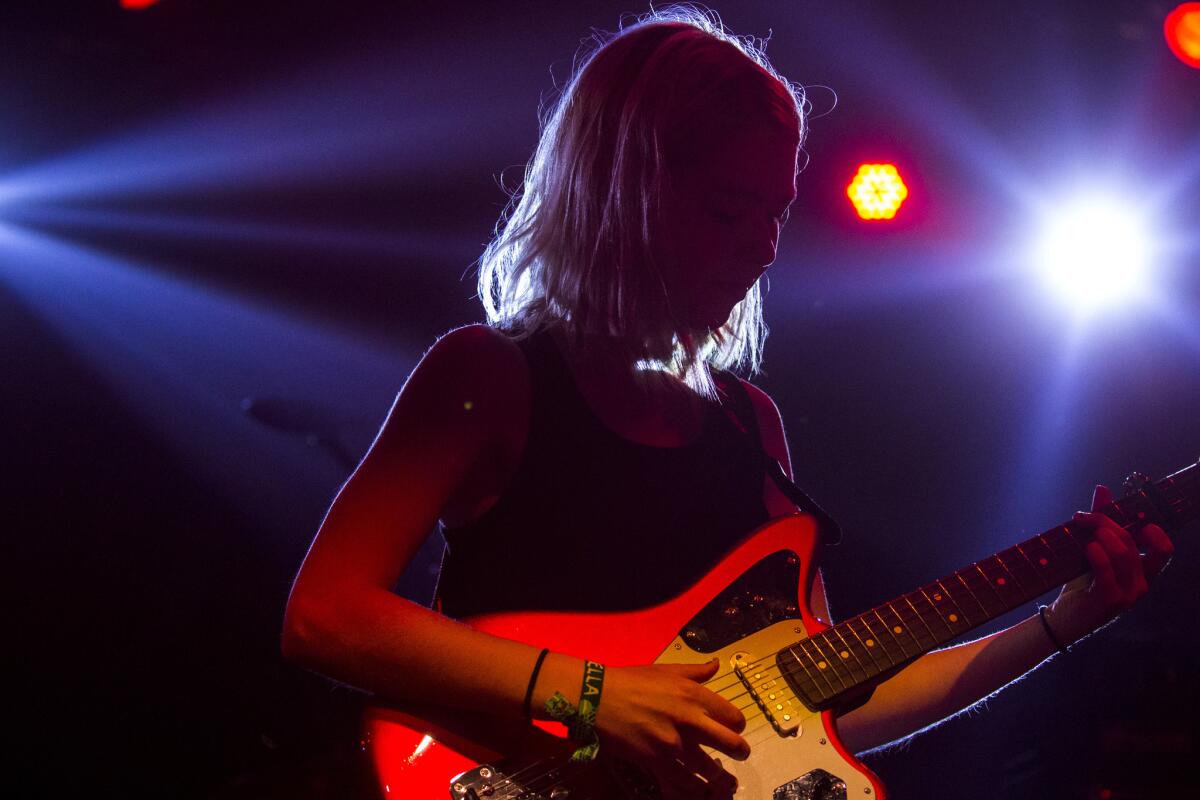 Lindsey Jordan, who performs under the name Snail Mail, was just 18 when she made her debut at the 2018 Coachella Valley Music & Arts Festival.
If she had her way, audiences would focus only on her music. Or, as she told an interviewer last year: "I would love people to just listen and not be so obsessed with the fact that I'm a girl, or that I'm gay, or 18. Being a girl is not a genre."
Jordan began studying classical guitar when she was 5, although you wouldn't know it from the spare chords she favors for many of her proudly lo-fi, indie rock songs.
Her singing is delivered with a similar lack of fuss, but Jordan's melancholic lyrics sound wise beyond her years. She explores matters of identity and the heart with admirable sensitivity and candor on her accomplished debut album, "Lush."
What results at times suggests a fetching mix between Liz Phair and Juliana Hatfield, by way of Fiona Apple and Avril Lavigne in her most downbeat moments. With more time to develop her already impressive skills as a singer-songwriter, Jordan could really come into her own and develop a niche all her own.
Snail Mail, with Choir Boy: 7:30 p.m. Wednesday. The Music Box, 1337 India St., downtown. $18-$20. (619) 795-1337. musicboxsd.com
Sign up for the Pacific Insider newsletter
You may occasionally receive promotional content from the Pacific San Diego.