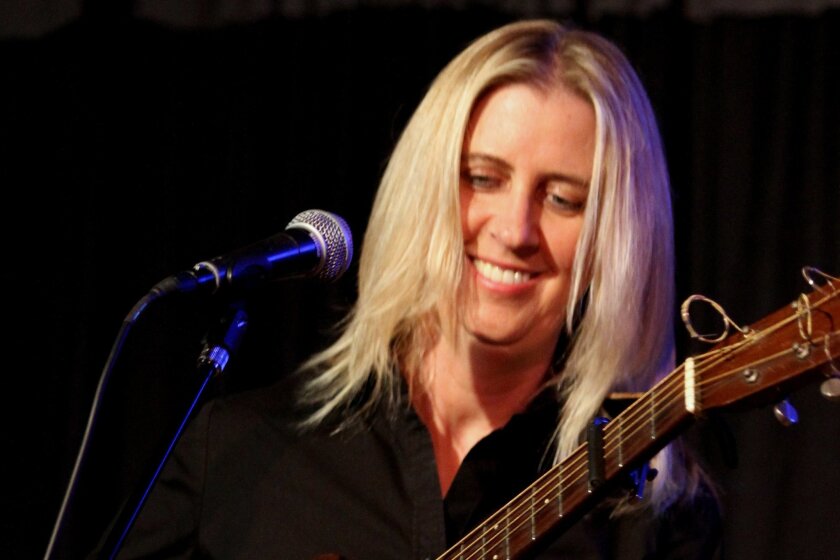 Has it really been three decades since Beck, Lach, San Diego's Cindy Lee Berryhill and other like-minded musicians launched the anti-folk movement in New York?
Indeed, it has. And Berryhill, like her more famous compatriot Beck, has produced quality work ever since, as she most recently demonstrated on her stirring 2017 album, "The Adventurist," readily attests.
Berryhilll, whose first two albums came out in the late 1980s, really hit her stride with 1994's "Garage Orchestra" and 1996's "Straight Outta Marysville."
Both albums exude infectious charm and a wide-eyed sense of wonder and delight at how deceptively simple music — performed with heart and conviction — can vividly convey a world of emotions.
Just how vividly is demonstrated on Omnivore Recordings' handsomely packaged new re-issues of "Garage Orchestra" (with nine bonus tracks) and "Straight Outta Marysville" (with six). That neither album sounds at all t dated more than a quarter-century later is a testament to Berryhill's songwriting craft and the skill of her musical accompanists, who perform with admirable wit and sensitivity throughout.
"I told all the players they would have to play well below their ability, because the parts are really simple, stupidly simple," Berryhill said in a 1994 Union-Tribune interview about her "Garage Orchestra" album. "But when you have a bunch of simple parts going on at one time, it sounds really neat. I love counterpoint."
Make that simple and carefully crafted with attention to detail.
In addition to including more conventional instruments, "Garage Orchestra" utilizes a toy piano, toy animals, a short wave radio and more. Each is used to provide texture and sonic accents, not as gimmicks.
"I got a 'Sound Center' from Radio Shack, which is a little fake public address system that distorts your voice and puts a funny kind of tremolo on it," Berryhill explained in her 1994 Union-Tribune interview.
"I had somebody send me a tape of their dog barking and — since I don't like to use the obvious — we found a board that had a loose screw on it that (percussionist) Randy (Hoffman) hits with a brush."
Both "Garage Orchestra" and "Straight Outta Marysville" were originally released by Cargo, the San Diego record label whose roster at one point included blink-182 and Rocket From The Crypt.
To celebrate their re-release now by Omnivore, Berryhill will reunite Saturday at Lou's Records with two Garage Orchestra alums — with percussionist Hoffman and cellist Renata Bratt — for a free in-store performance, Q&A and album-signings.
Berryhill will also, she promises, provide "a box of coffee and some Pannikin muffin bites, first-come, first-serve."
Cindy Lee Berryhill, with Renata Bratt and Randy Hoffman: 11 a.m. Saturday. Lou's Records, 434 North Coast Highway 101, Encinitas. Free. lousrecords.com
---