The numbers add up — and multiply —for Lyle Lovett, the Texas-bred troubadour who is as adept in horse-riding competitions and motocross races as he is singing, writing songs and leading his 14-piece Large Band in concert.
He has performed multiple times at the White House. He has made multiple albums and won multiple Grammy Awards. He has been featured in multiple films and TV series, including "Mad About You," "Walk Hard: The Dewey Cox Story," "Castle" and the Robert Altman-directed "The Player." He has performed at San Diego's Humphreys Concerts by the Bay at least two dozen times since making his debut there in 1987, with cellist John Hagen, as the opening act for Bonnie Raitt.
"I'm a big fan of Bonnie's and was so excited to get to tour with her," Lovett said. "She was really generous with us and touring with her really helped my career by introducing me to her audience."
But there are at least two things this veteran musician has never done, at least not on stage, where he and his band expertly blend elements of country, folk, swing, gospel and more.
Specifically, Lovett has never employed pyrotechnics during his concerts or headlined an official Fourth of July concert, not even in Houston. The largest city in Texas, Houston is less than 30 miles from Lovett's hometown of Klein, where he lives with his wife, April Kimble, and their two young children.
His pyro-free performance history will end here next Thursday, when Lovett and his brassy Large Band perform a Fourth of July concert at Embarcadero Marina Park South.
They will be appearing as part of the San Diego Symphony's 2019 Bayside Summer Nights series, which opens Friday and Saturday with a pair of "Star Spangled Pops" shows that team the symphony with the San Diego Master Chorale and Broadway star Ross Lekites, of "Frozen" and "Kinky Boots" fame. (The full season schedule appears below.)
The Fourth of July concert is being billed as "Celebrate America with Lyle Lovett." It will conclude, the symphony's advertising promises, with fireworks — and, no doubt, lots of them.
"You know, I have to say that if there ever were pyrotechnics at one of my concerts, they were outside the scope of my production!" Lovett said, speaking from his home in Klein, a town named after his German-Lutheran great-grandfather.
"We have played the occasional outdoor show that has ended in the venue doing something (with post-show fireworks), but it's only been on very rare occasions. And I was going to ask you what it is going to be like in San Diego, because this is a Fourth of July gig and we've never played one. But we'll be ready."
Asked if he'll be wearing a Hazmat suit for his concert here, Lovett laughed.
"Probably," he replied. "I'm thinking it will be at the end of the show. If Francine (Reed, a charter member of his 31-year-old Large Band) doesn't ignite things (vocally), we'll wait until the end of the show. We'll have some fun with it. I have played on the Fourth of July before, but not a dedicated performance."
Another laugh.
"Is this a free show, by chance?" he asked. "My experience is that more people show up if it's free."
'Like getting to go to a fantasy camp'
Lovett discussed an array of topics over the course of a recent 75-minute interview. He began by referring to his 2008 Union-Tribune interview.
"You asked me when I was going to retire and how I'd like to be remembered," Lovett recalled. "I thought: 'First, George is trying to retire me, then kill me off!' Then I called you back to tell you how I'd like to be remembered. Do you remember what I said?"
Affirmative. Lovett's response at the time was: "After I die, I'd like people to say something like: 'He was really old. He was really old!' "
That was 11 years ago, when Lovett was a mere 50.
Now, at 61, he is thinking even less about retirement or his legacy than he was in 2008. Which is to say, not at all.
"I enjoy playing music as much as I ever have," he affirmed. " And the key to it all is getting to work with such talented people all the time.
"It's like getting to go to a fantasy camp to stand on stage with (drum great) Russ Kunkel, (bassist) Viktor Krauss and Francine Reed. And we'll have our horn section with us this summer and Ray Herndon on guitar. The people I play with in my band are so talented and it's like getting together with family."
The core lineup of the Large Band has remained fairly constant, with a member or two rotating in and out periodically, depending on their availability. But this year's edition of the group will be different in at least two key ways.
Keyboardist Matt Rollings has bowed out, at least for now, to concentrate on production work in Nashville. And cellist Hagen, Lovett's musical partner since the 1970s, will miss the first leg of this summer's tour because he is undergoing surgery in early July for a ruptured eardrum.
"I told John I would never hire another cellist after playing with him. It's his chair, for sure," Lovett said.
"I do change up some of the arrangements, depending on who is in the band. Because the band really is like an amoeba, constantly changing. It's never exactly the same from one summer to the next. My objective is, at the end of the show, I want the audience to feel like they've gotten to know everybody in the band. And it's really fun for me to stand in the middle of the stage."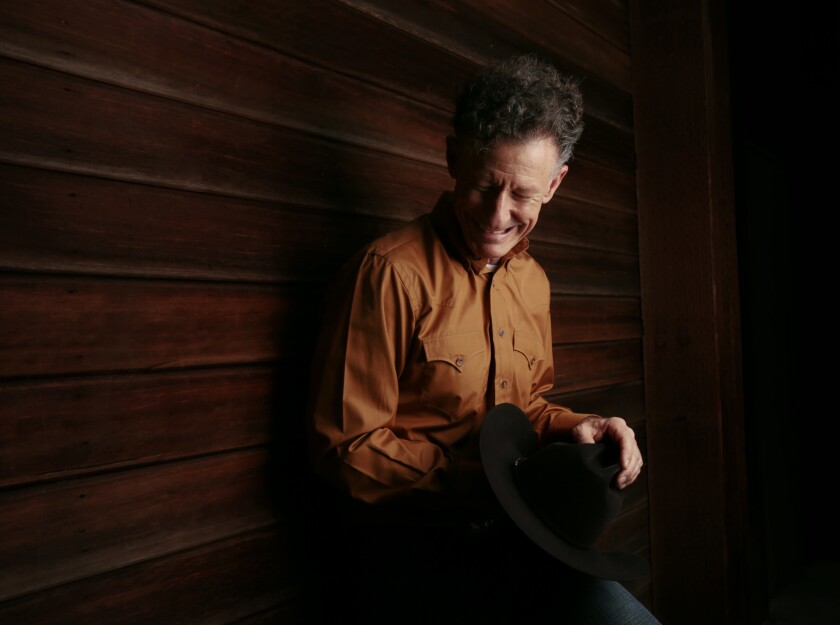 New songs, new record deal
Lovett's 13th and most recent album, the wryly titled "Release Me," came out in 2012. Now, armed with a new contract with Verve Records, he hopes to record a new album in November. His upcoming San Diego concert may include a few previews of songs from the new album.
"My hope on this (next) record is that I can represent the different facets of the kinds of songs I've done over the years," said Lovett, whose music is, by turns, earthy, elegant, sly, introspective, uplifting, steeped in tradition and — on occasion — at least mildly subversive.
A graduate of Texas A&M University, Lovett majored in journalism and German. He credits his time on the staff of the university's newspaper, The Battalion, for helping him hone the descriptive writing skills and keen eye for observation that would later become hallmarks of his vivid songs.
"For me to make it all the way through to the end of a song, in terms of writing it, I have to rely on personal experience and genuine feeling about something," Lovett noted. "Whatever it is that I'm going to stand up and sing, it has to ring true for me on some level."
In a 1984 San Diego Union interview, famed country-music troubadour Roger Miller articulated his approach to songwriting, saying: "Simplicity and directness are important in a song. I like to do it in 25 words or less, really. I think a good model, or a good starting point, for any songwriter would be (Hank Williams') 'Your Cheatin' Heart.' Just pin that up on the wall, and say, 'Now there's simplicity'."
Are there any songs Lovett pinned up to the wall when he was a young, aspiring tune-smith?
"You know, not literally, because I have a hard time making a hole in the wall with thumbtacks, or otherwise. It just goes against my nature," Lovett replied with a grin in his voice.
"But Roger Miller, his songs, the wordplay, I loved him from when those songs of his were hits on the radio. And his turns of phrase, his alliteration and all of that just drew me in. That, and listening to pop radio, listening to The Beatles' great melodies and harmonies. That was my experience. It was The Beatles that turned me on to 1950s American rock 'n' roll when I was growing up in the '60s and '70s."
When not covering city council meetings for Texas A&M University's The Battalion, Lovett interviewed a number of gifted upcoming Texas singer-songwriters, including Nanci Griffith and Willis Alan Ramsey. The only review he wrote was of a Ramsey concert that also happened to feature Lovett as the opening act.
"I wrote very kindly of myself!" joked Lovett (who, in fact, did not include a word about his own performance in his Ramsey review).
He grew more serious.
"I started making up songs when I was in eighth or ninth grade, as I played my guitar," Lovett recalled. "And those are songs that have never been recorded and have been forgotten, thankfully!
"To have a career that turns into your whole life — and now (I'm) 61 — you can't believe how amazing it is. I don't think I have any better perspective on it now than I did at the beginning of my career. But I am most grateful that people show up and that this is my life. It's astounding! I enjoy it as much, and maybe even more, than I ever did. And I have a better handle on how to do it now."
"Celebrate America" with Lyle Lovett and His Large Band
When: 7 p.m. next Thursday, July 4
Where: San Diego Symphony's Bayside Summer Nights, Embarcadero Marina Park South, 206 Marina Park Way, San Diego
Tickets: $25-$98
Phone: (619) 235-0804
Online: sandiegosymphony.org
2019 Bayside Summer Nights concert lineup
All Bayside Summer Nights concerts begin at 7:30 p.m. (unless otherwise noted). Gates open at 5:30 p.m. Fireworks follow the conclusion of most Friday and Saturday night concerts, as well as the Sunday night "Star Spangled Pops," "Play Ball: A Symphonic Celebration of the Padres at 50" and "1812 Tchaikovsky Spectacular" concerts. Ticket prices vary, but are generally between $19 and $108 per show.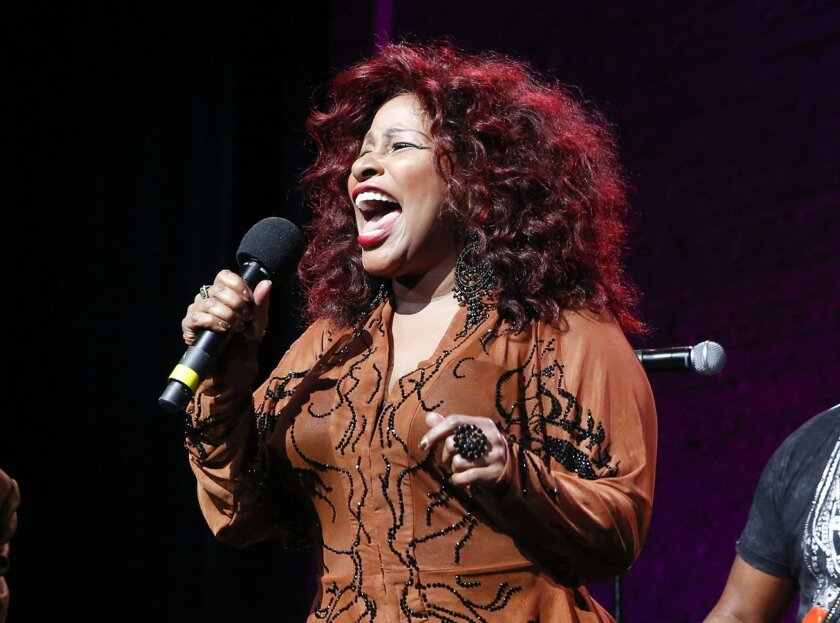 Friday and Saturday: "Star Spangled Pops," with the San Diego Symphony, conducted by Todd Ellison, featuring Ross Lekites and the San Diego Master Chorale
Sunday: "Play Ball: A Symphonic Celebration of the Padres at 50," with the San Diego Symphony, conducted by Rob Fisher, featuring Ross Lekites, the San Diego Master Chorale and Ted Letiner
Thursday, July 4: Lyle Lovett and His Large Band (7 p.m.)
Friday, July 5: "The Doo Wop Project," featuring stars from the original Broadway casts of "Motown: The Musical" and "Jersey Boys"
Saturday, July 6: "The Midtown Men," featuring stars from the original Broadway cast of "Jersey Boys"
Sunday, July 7: Dvorak's New World Symphony, with the San Diego Symphony, conducted by Francesco Lecce-Chong, featuring Julian Rhee
Friday, July 12: "Legendary Women's Voices: An Evening with Cynthia Erivo," with the San Diego Symphony, conducted by Steven Reineke
Saturday, July 13 and Sunday, July 14: "Harry Potter and The Half Blood Prince" in concert, with the San Diego Symphony
Friday, July 19: "Galaxy Quest" in concert, with the San Diego Symphony, conducted by David Newman (this performance will be at Jacobs Music Center's Copley Symphony Hall)
Saturday, July 20: "Back to the Future" in concert, with the San Diego Symphony, conducted by David Newman (this performance will be held at Jacobs Music Center's Copley Symphony Hall)
Thursday, July 25: "Congas and Bongos," celebrating Mongo Santamaría and Jack "Mr. Bongo" Costanzo
Friday, July 26 and Saturday, July 27: "Hooray for Hollywood: A Night at the Oscars," with the San Diego Symphony, conducted by Ted Sperling
Sunday, July 28: Common, with the San Diego Symphony, conducted by Steven Reineke
Thursday, Aug. 1 and Friday, Aug. 2: "Star Wars: The Empire Strikes Back" in concert, featuring the San Diego Symphony, conducted by Lawrence Loh
Saturday, Aug. 3: The B-52s with very special guest Berlin (Sold out; as the concert date approaches, tickets may become available through exchanges.)
Sunday, Aug. 4: "Beethoven by the Bay," with the San Diego Symphony, conducted by Yaniv Dinur, and pianist Dominic Cheli
Thursday, Aug. 8: Nancy Wilson tribute concert, featuring Mary Stallings and Melissa Morgan
Friday, Aug. 9 and Saturday, Aug. 10: "Classic Albums Live Presents The Beatles' 'Sgt. Pepper's Lonely Hearts Club Band'," with the San Diego Symphony, conducted by Stuart Chafetz
Friday, Aug. 16 and Saturday, Aug. 17: "Some Enchanted Evening: The Broadway Hits of Rodgers, Hammerstein & Hart," with the San Diego Symphony, conducted by Rob Fisher, featuring Laura Osnes
Sunday, Aug. 18: Blues Traveler
Thursday, Aug. 22: "Miles Davis: Miles Ahead +19" tribute concert, with Gilbert Castellanos and the KSDS Jazz Orchestra
Friday, Aug. 23: "Singin' in the Rain" in concert, with the San Diego Symphony, conducted by Richard Kaufman
Saturday, Aug. 24: Chaka Khan with Macy Gray
Sunday, Aug. 25: The O'Jays, with The Commodores
Friday, Aug. 30, Saturday Aug. 31 and Sunday, Sept. 1: "1812 Tchaikovsky Spectacular," with the San Diego Symphony, conducted by Christopher Dragon
---