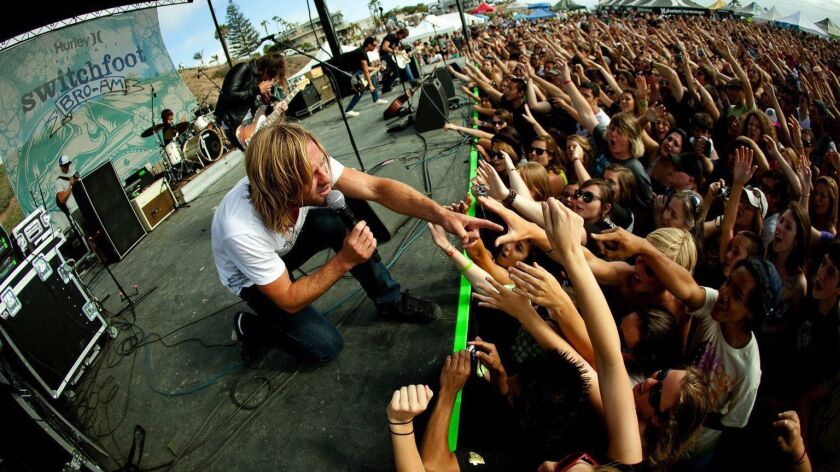 It's going to be a long, hot summer summer, according to The Farmer's Almanac, which predicts California can expect "sizzling" temperatures.
With any luck, that forecast will prove incorrect and more moderate temperatures will prevail.
Either way, San Diegans will have a multitude of hot and cool musical options in an action-packed summer concert season that already seems busier than ever.
Our annual guide offers top picks for June, July, August and September, when the KAABOO Del Mar festival returns for its fifth anniversary.
As in recent years, the growth in concert options here mirrors the local and national growth of the concert market itself. Currently, at least three new area concert venues — from Del Mar to El Cajon — are underway.
The top five tours in 2018 were by Ed Sheeran, Taylor Swift, Pink, the Eagles and Justin Timberlake. They earned a combined $1.26 billion, a new record, with Sheeran alone bringing in $423.3 million and Swift $345.6 million. Except for Swift's tour, the other four all included stops in San Diego.
Altogether, the top 20 tours of 2018 earned a combined $2.249 billion, a new record, according to Pollstar, the concert industry's leading weekly publication. With that record number came a concurrent jump in the cost to attend. The average concert ticket price in 2018 rose to $94.31, by Pollstar's estimation, a more than 11 percent increase over the average ticket price of $84.63 in 2017. It surely won't be long before that average hits the $100 mark.
Our annual San Diego summer concert guide focuses on some of the most promising shows headed this way in the coming months. In the interest of expediency, our selections do not include concerts that are already sold out. Take a bow, Paul McCartney, Kacey Musgraves, Bryan Ferry, Dave Alvin, Billie Eilish, Stray Cats, John Hiatt, Lord Huron, The Oh Sees and David Grisman.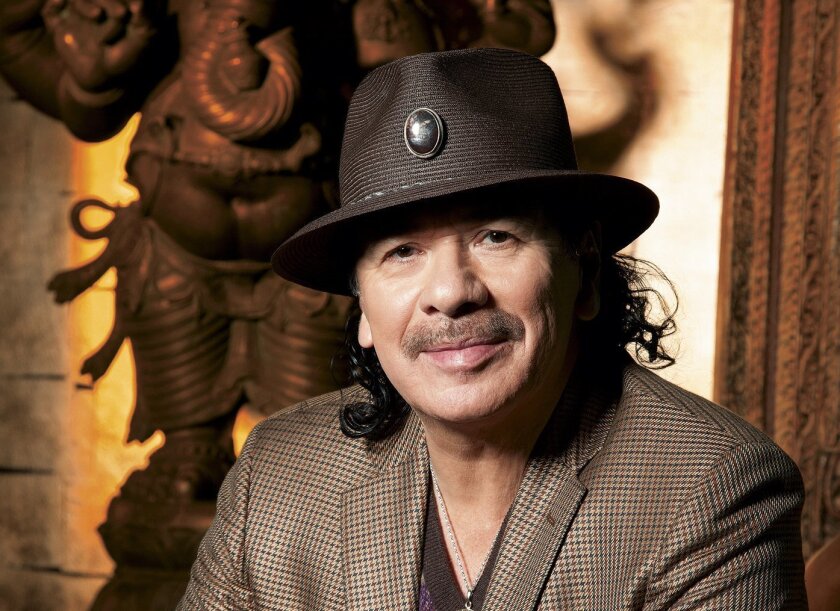 June
JAMILA WOODS, WITH DUENDITA
This Chicago poet-turned-singer first earned major attention for her collaborations with Chance the Rapper on "Sunday Candy" and Macklemore & Ryan Lewis on "White Privilege II." On her striking new album, "Legacy! Legacy!", the 29-year-old Woods pays tribute to a dizzying array of artists who have inspired her. They range from Eartha Kitt, James Baldwin and Frida Kahlo to blues giant Muddy Waters and free-jazz pioneer Sun Ra. If she can bring these songs alive even half as well on stage as she does on record, her Casbah show here should be one to remember. 8:30 p.m. Tuesday. The Casbah, 2501 Kettner Blvd., Middletown. $20-$60 (must be 21 or older to attend). (619) 231-4355. casbahmusic.com

JENNY AND THE MEXICATS, WITH BANG DATA AND TESUQUE REVOLT
In 2008, London singer and trumpeter Jenny Ball moved to Madrid where she joined a band called Los Pachucos y La Princesa. That group, now known as Jenny and the Mexicats, teams her with Spanish percussionist and singer David González Bernandos and two natives of Mexico, guitarist-singer Alfonso "Pantera" Acosta and Luis "Icho" Díaz on bass. Together, they blend elements of flamenco, rockabilly, pop, cumbia, jazz and more in snappy songs that are sung almost equally in English and Spanish. 9 p.m. June 21. The Music Box, 1337 India St., downtown. $17-$19 must be 21 or older to attend). (619) 795-1337. musicboxsd.com

SANTANA
This year marks the 50th anniversary of Santana's debut album and its star-making performance at the 1969 Woodstock festival, but guitarist and band leader Carlos Santana isn't resting on his laurels. He makes that clear in a big way on "Africa Speaks," the raw, rousing new album by the latest edition of the band that bears his name. Their propulsive music has a specific purpose, as the Tijuana-bred guitarist recently told the Union-Tribune: "I feel very empowered, because I feel like the more people are infected with fear, the more we can disinfect them with joy." 7 p.m. June 23. North Island Credit Union Amphitheatre, 2050 Entertainment Circle, Chula Vista. $43-$273, plus service charges livenation.com

ANDERSON.PAAK & THE FREE RADICALS, WITH EARL SWEATSHIRT AND THUNDERCAT
On his recent single, the oh-so-slinky "King James," 2019 Grammy Award winner Anderson.Paak sings: "O.K. now, just don't stay down / Let's go shake down until we get what we need." That upbeat message underscores this Oxnard-bred, Afro-Korean-American maverick's desire to rise above adversity, even in the most trying of times. A triple-threat as a singer, rapper and drummer, Paak delivered a triumphant 2016 show at San Diego's House of Blues. He's only improved since then. 7:30 p.m. June 26, Cal Coast Credit Union Open Air Theatre at SDSU, 5500 Canyon Crest Drive, San Diego State University. $47.50-$83.75, plus service charges. ticketmaster.com

15th ANNUAL SWITCHFOOT BRO-AM
What began as a small fund-raising concert on the beach in 2004 has grown into a quintessential annual festival and surfing competition that has raised $1.5 million for an array of charities. This year marks the 15th anniversary of the free, day-long party, which is hosted by the Grammy Award-winning San Diego band Switchfoot and last year drew a record 17,000 people to one of North County's most inviting beaches. The 2019 lineup includes Switchfoot, Colony House and Sure Sure. Beneficiaries include Standup for Kids Oceanside, VH1's Save The Music and the Rob Machado Foundation, whose famed namesake is a mainstay of Bro-Am's surfing competition. June 29, Moonlight Beach, 400 B St., Encinitas. The concert is from 11a.m. to 5 p.m.; the surf competition starts at 7 a.m. Free; $10 pre-registered tickets are also available. broam.org (This website provides information for the June 27 Bro-Am dinner auction and concert, for which tickets range from $250 to $10,000.)
ALSO RECOMMENDED
Greg Douglass Band, June 16, Belly Up
Felice Brothers and Jonathan Rice, June 16, Casbah
Erik B & Rakim, June 20, House of Blues
Mattson 2, June 20, Belly Up
Orquesta Akokan, June 23, California Center for the Arts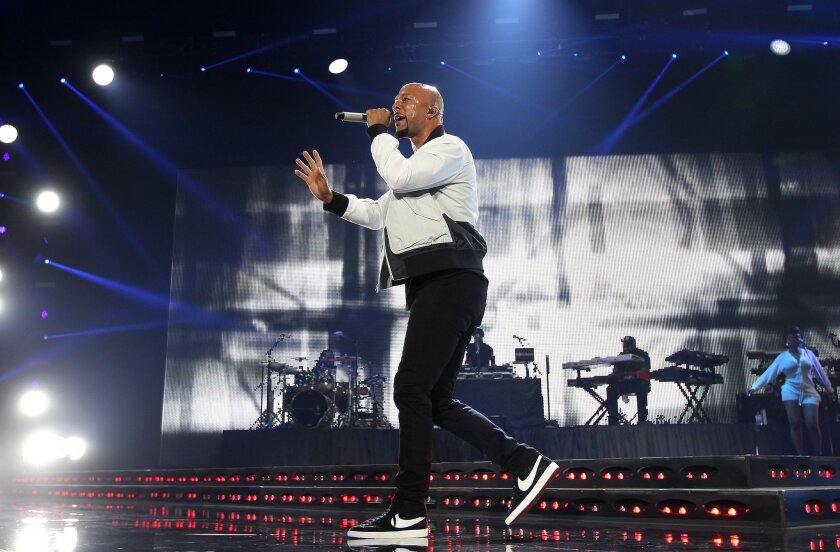 July
LADY BRAIN FEST
The Sarah McLachlan-led Lilith Fair festival may be defunct, but San Diego's wealth of independent women musicians is poised to pick up the slack. The seven-hour-long Lady Brain Fest will feature performances by Lindsay White, Corina Rose, Gaby Aparicio, The Banduvloons, the Becca Jay Band and Tori Roze & The Hot Mess. There will also be six duo performances by Mary Bee and Cici Artemisia, Ren Daversa and Carissa Schroeder, Mayzie Jean and Naiomi, Rosy Dawn and Chris Avetta, Astra Kelly and Heather Marie, and Jessica Lerner and 2019 San Diego Music Award winner Marie Haddad. Noon July 7. San Dieguito Heritage Museum at the Heritage Ranch, 450 Quail Gardens Drive, Encinitas. $12. ladybrainpresents.com

SAN DIEGO PRIDE PRESENTS MELISSA ETHERIDGE
It's been 31 years since Melissa Etheridge released her self-titled debut album and 26 years since she came out of the closet with her tellingly titled fourth album, "Yes I Am." Since then, Etheridge has won Grammy Awards, become a mother, overcome breast cancer, performed the soundtrack for the Disney movie "Little Bear 2," launched her own record label and, earlier this year, released her 19th album, "The Medicine Show." Her hits may be behind her, but Etheridge still rocks with conviction. And for a heartland troubadour who has long championed acceptance and diversity, what better place for her to perform than on the concluding day of San Diego Pride 2019? 7 p.m. July 14. San Diego Pride, Marston Point, Sixth Ave. and Laurel St., Balboa Park. $20 (day pass); $25 (weekend pass). (619) 297-7683. sdpride.org

NATALIA LAFOURCADE
Coming just three days before her concert with Gustavo Dudamel and the Los Angeles Philharmonic at the nearly 18,000-seat Hollywood Bowl, Natalia Lafourcade's July 18 on the Great Green lawn outside the California Center for the Arts, Escondido, will be a much more intimate affair. An enduring pop star in much of Latin America, the Mexican-born singer and songwriter has thus far won a Grammy Award and 11 Latin Grammys. Since starting to focus on her Latin-music roots more than six years ago, she has been reborn — musically speaking — while also serving as a vital portal for her audience to discover or rediscover the rich artistic legacy she is saluting. 8 p.m. July 18. Great Green lawn, California Center for the Arts, 340 North Escondido Blvd., Escondido. $45 (general admission); $115 (VIP passes). (800) 988-4253. artscenter.org

COMMON, WITH THE SAN DIEGO SYMPHONY
It won't be the first time this Oscar- and Grammy Award-winning rapper, songwriter and actor has teamed with an orchestra, but it will be his first time with the San Diego Symphony. Billed in other cities in previous years as "A Night of Orchestral Hip-Hop," Common's concert here will feature his band in the foreground and the orchestra behind them. His more contemplative, socially inspired songs should lend themselves well to such a setting. And when Common picks up the tempo, there may well be mass dancing in the aisles. 7:30 p.m. July 28. San Diego Symphony Bayside Summer Nights, Embarcadero Marina Park South, 200 Marina Park Way, downtown. $28-$108. (619) 235-0804. sandiegosymphony.org (Prices are subject to change)

HARRY PICKENS TRIO, WITH SPECIAL GUEST HOLLY HOFMANN
There is no one more qualified to help La Jolla's Athenaeum Music & Arts Library celebrate the 30th anniversary of its jazz concert series than pianist Harry Pickens and flutist Holly Hofmann, who each played an instrumental role in getting the series going back in 1989. Hofmann, happily for San Diego music fans, has remained here while developing a national reputation as an inspired solo artist. Pickens, now based in Kentucky, has rarely returned here. Equally noted as an author, educator, pianist and composer, his recording credits include solo outings and albums with the late saxophone greats Johnny Griffin and Eddie Lockjaw Davis. 7:30 p.m. July 28, Athenaeum Music & Arts Library, 1008 Wall St., La Jolla. $25-$30. (858) 454-5872 or ljathenaeum.org/jazz-concert-series
ALSO RECOMMENDED
Amyl and The Sniffers, July 8, Soda Bar
Cynthia Erivo, July 12, Bayside Summer Nights
Hugh Jackman, July 16 Pechanga Arena San Diego
Pinky Pinky, July 17, Che Cafe, UCSD
Beck, Cage The Elephant, July 20, North Island Credit Union Amphitheatre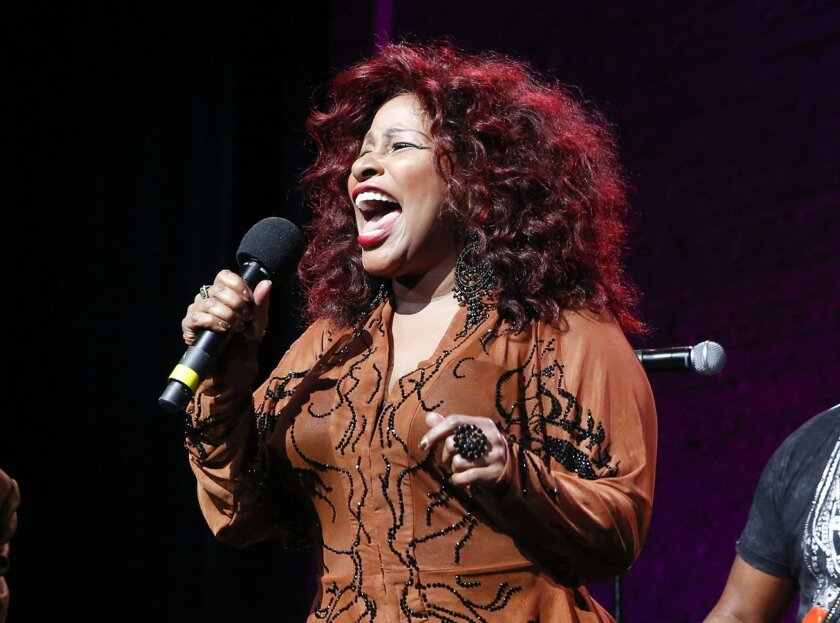 August
HERBIE HANCOCK
This jazz-and-beyond keyboard legend is still honing his long-overdue new album, which features such varied guests as Pulitzer Prize-winning rapper Kendrick Lamar, Indian tabla master Zakir Hussain, Common, Flying Lotus and saxophonist Wayne Shorter, who was Hancock's Miles Davis Quintet band mate in the 1960s. Hancock's current band features the same musicians that shared the stage with him here at the Balboa Theatre last year — drum wizard Vinnie Colaiuta, West African guitar innovator Lionel Loueke, bassist James Genus and keyboardist and saxophonist Terrace Martin. If they cast caution to the wind, it could be a night of genre-leaping musical combustion. 8 p.m. Aug. 20. Humphreys Concerts by the Bay, 2241 Shelter Island Drive, Point Loma. $85. ticketmaster.com

BUDDY GUY, JIMMY VAUGHAN, CHARLIE MUSSELWHITE
Any one of these blues-rocking greats would be worth the price of admission on their own. The opportunity to hear all three in one evening makes this a triple-header worth savoring. This holds especially true given their differing musical approaches — searing Chicago blues from the always fiery Guy, rootsy Texas swagger from former Fabulous Thunderbirds' guitarist Vaughan and an earthy, down-home sound from Mississippi-born harmonica ace Musselwhite, an alum of the same Windy City bars and nightclubs as Guy in the 1960s. 8 p.m. Aug. 8, California Center for the Arts, 340 N. Escondido Blvd., Escondido. $45-$115. (800) 988-4253. artscenter.org

CHAKA KHAN, WITH MACY GRAY
Now 66, veteran solo star and former Rufus singer Chaka Khan was an inspiration for Macy Gray, 51, and at least one other generation of soul and funk singers. Khan, a 10-time Grammy Award winner, recently released "Hello Happiness," her first new album since 2007's "Funk This." Gray, also a Grammy-winner, released her most recent album, "RUBY," in 2018. Both albums look forward and back. Hearing Khan and Gray back to back should be both entertaining and educational. 7:30 p.m. Aug. 24, San Diego Symphony Bayside Summer Nights, Embarcadero Marina Park South, 200 Marina Park Way., downtown. $28-$89. (619) 235-0804. sandiegosymphony.org (Prices are subject to change)

THE ROOTS
Philadelphia's most versatile hip-hop ensemble this year celebrated its 10th anniversary as the hippest band on late-night TV, first on "Late Night with Jimmy Fallon," then (since 2014) on the Fallon-hosted "The Tonight Show." The Roots' versatility has been demonstrated by their on-air collaborations with everyone from Adele to Metallica. Now celebrating its 32nd year and still led by drummer Ahmir "Questlove" Thompson, the band has gone through more than a dozen lineup changes. But with Thompson and dexterous rapper Black Thought still at the fore, The Roots have grown ever more assured and ambitious, especially in concert. 8 p.m. Aug. 30, The Event Center, Harrah's Resort SoCal, 777 Harrah's Rincon Way, Valley Center. $59-$79 (must be 18 or older to attend). (800) 745-3000. ticketmaster.com
ALSO RECOMMENDED
Elvis Costello & The Imposters, Blondie, Aug. 2, Pechanga
Joshua White, The Parker Meridian, Sarah Cahill, Aug. 2-4, 16th annual Carlsbad Music Festival
Jill Scott, Aug. 4, Humphreys Concerts by the Bay
Eileen Jewell, Aug. 7 AMSDconcerts
Harvey Wainapel, Aug. 11, 950 Lounge, Handlery Hotel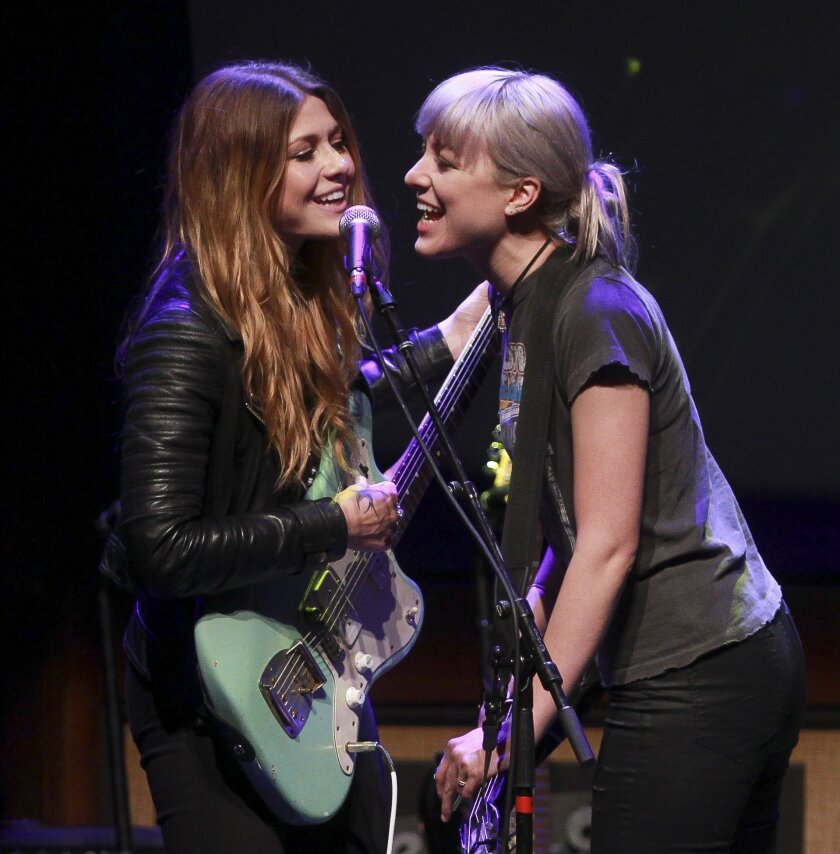 September
AIMLOAN.COM SAN DIEGO BLUES FESTIVAL
With a lineup headed by Taj Mahal & The Phantom Blues Band, veteran guitar-slinger Eric Gales, harmonica dynamo Curtis Salgado and Georgia-born sisters Rebecca and Megan Lovell — who perform under the name Larkin Poe — the 2019 edition of the San Diego Blues Festival won't lack for exciting moments. The inclusion of Whitney Shay, the Scottie Blinn-led Black Market III and several other area roots-music acts will provide additional aural spice. All proceeds from the festival will benefit the Jacobs & Cushman San Diego Food Bank's hunger-relief programs. Noon Sept. 7, AimLoan.com San Diego Blues Festival, Embarcadero Marina Park North, 400 Kettner Blvd., downtown. $35 general admission; $150 and $300 VIP packages. (858) 863-5198. sdbluesfest.com

BRIAN WILSON, THE ZOMBIES
Billed as "Something Great from '68," this joint tour marks the first time Beach Boys' mastermind Brian Wilson and British Invasion veterans The Zombies have embarked on a co-headlining concert trek together. The Rock Hall of Fame inductees will showcase songs from more than 50 years ago, specifically The Zombies' landmark "Odessey and Oracle" albums and the Beach Boys' "Friends," along with selections from the Beach Boys' 1972 gem, "Surf's Up." Here's hoping that Wilson, who recently canceled all of his June performances because of mental health issues, will be up for the task. 7:30 p.m. Sept. 7, Starlight Theater, Pala Casino & Resort, 11154 Highway 76, Pala. $69-$99. (877) 946-7252. palacasino.com

WU-TANG CLAN & SNOOP DOGG
These two hip-hop powerhouses are uniting for what is being billed as a "25th anniversary set." The math is a little hazy, since Snoop's debut album, the G-funk classic "Doggystyle,"came out in 1993. So, for that matter, did Wu Tang's equally classic debut album, "Enter the Wu-Tang (36 Chambers)." It's unclear if both these highly influential acts will do individual sets and then team up, or if they'll share the stage from start to finish. It also remains to be seen how many of Wu-Tang's 9 or 10 members will actually show up. Regardless, there should be a strong air of celebration on the stage and in the audience when Wu-Tang and Snoop join forces at the fifth annual KAABOO Del Mar Festival. (It has not yet been announced on which of the event's three days they'll perform.) Sept. 14-16. KAABOO Del Mar, Del Mar Fairgrounds, 2260 Jimmy Durante Blvd, Del Mar. $339 (3-day general admission passes); $979-$3,999 3-day VIP packages. (855) 798-5995. kaaboodelmar.com

ADRIAN BELEW
Adrian Belew became a first-call guitarist in the 1970s and '80s, thanks to his peerless work with Frank Zappa, David Bowie, Talking Heads and King Crimson. His subsequent credits range from Nine Inch Nails and Paul Simon to Laurie Anderson and, um, William Shatner. Belew also has at least 16 solo albums to his credit, along with several with his former band, The Bears, so he'll certainly have lots of material from which to draw. 8 p.m. Sept. 14, The Music Box, 1337 India St., downtown. $25-$35. (619) 795-1337. musicboxsd.com

DIANA KRALL
Diana Krall's 2017 album, "Turn Up the Quiet," focused on jazz standards and Great American Songbook classics. So did her 2018 album with Tony Bennett, "Love is Here to Stay." But her two previous albums — 2012's "Glad Rag Doll" and 2015's "Wallflower" — found her turning toward a rootsy American style. Ditto her superb concerts here at Humphreys following the release of both of those albums (the audience at the latter of those two shows included Burt Bacharach, Bill Walton and Krall's husband, Elvis Costello). It's anyone's guess what she'll do this time around, but the element of surprise may be welcome. 8 p.m. Sept. 24, Humphreys Concerts by the Bay, 2241 Shelter Island Drive, Point Loma. $110. (800) 745-3000. ticketmaster.com
ALSO RECOMMENDED
Stray Cats, Sept. 1, Humphreys Concerts by the Bay
The Blasters, Big Sandy & His Flyrite Boys, Sept. 7, Casbah
Steely Dan, Sept. 20, Pechanga Casino, and Sept. 25, Humphreys Concerts by the Bay
David Bromberg Quintet, Sept. 21, AMSDconcerts
Blanco White, Sept. 24, House of Blues
---