Country music's 'good old days?' Stagecoach stars revel in the '90s
One key change evident at the 2019 edition of the Stagecoach country music festival in Indio is the continuum ripple effect of last year's disappearance of the Mustang Stage, which since the beginning had been the focal point both for the genre's esteemed veterans as well as many left-field acts that organizers have always roped in.
Part of that is grim reality: Many of the country forebears who played Stagecoach in years past are no longer with us: Earl Scruggs, Ralph Stanley, Little Jimmy Dickens and Lynn Anderson, to cite a few.
That's played out as a fast-forwarding of what defines "oldies but goodies" for succeeding generations of both country musicians and fans. That truth was on display multiple times at Friday's opening of the three-day event, which expects to draw upwards of 80,000 fans each day to the Empire Polo Field in Indio.
Increasingly, the good-old days referenced at Stagecoach are not songs and artists from the '40s, '50s and '60s, but from the '70s, '80s and '90s, as Jason Aldean, Sunday's headliner, once celebrated in his rear-view-mirror-focused hit "1994," which name checks '90s country star Joe Diffie in its sing-along chorus.
PHOTOS - Stagecoach 2019: Day 2 »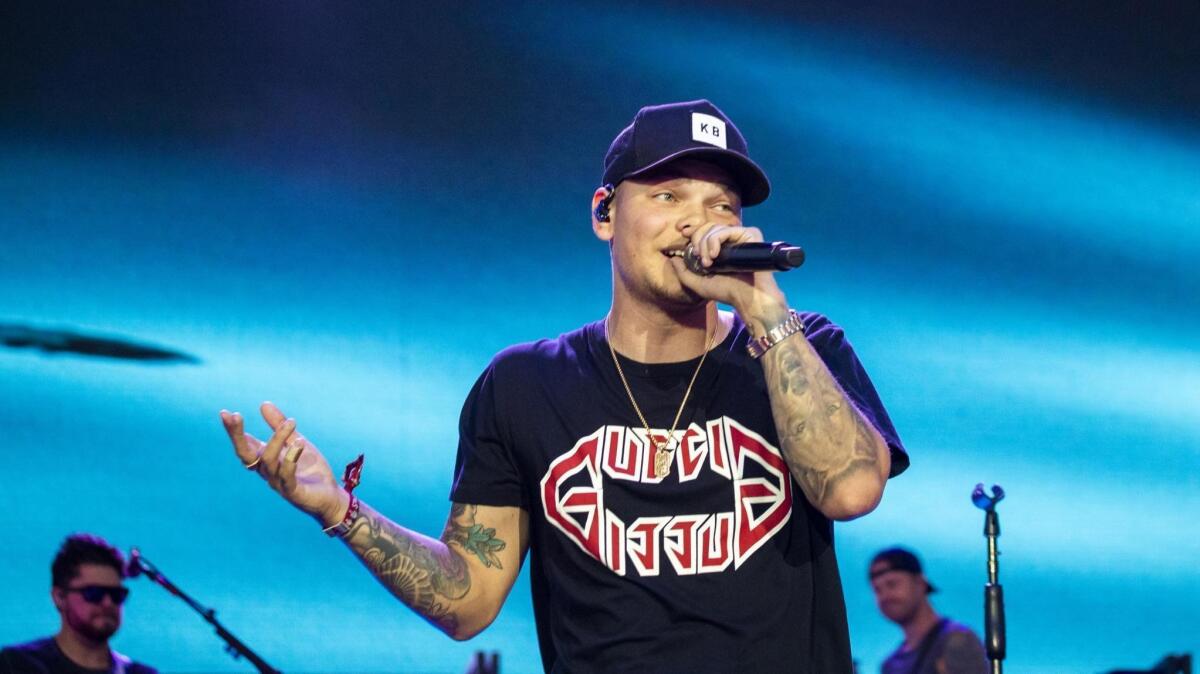 PHOTOS - Stagecoach 2019: Day 1 »
In fact, Oklahoma-bred singer Diffie, at 60, is one of the grand old figures at Stagecoach 2019. During his debut Stagecoach appearance Friday in the Palomino tent, he cherry-picked through the hits he racked up in the '90s and early 2000s.
Across the fest grounds on the Mane Stage, 25-year-old Scotty McCreery gave a nod to George Strait with his rendition of Strait's "Check Yes or No," a hit in 1995 when McCreery was 2.
Rising rap-country star Kane Brown looked a bit further back with a version of Ben E. King's 1961 hit "Stand By Me" that demonstrates Brown's roots in vintage R&B. Shortly thereafter, former Poison frontman Bret Michaels' tipped his signature headband to Loggins & Messina with their 1972 lightweight rock hit "Your Mama Don't Dance."
Then he took a left turn saluting Southern California ska-punk band Sublime, offering up "What I Got," the 1996 song that became the group's biggest hit in the months after lead singer Bradley Nowell died of a heroin overdose.
PHOTOS - Faces of Stagecoach 2019: Country music fans come together »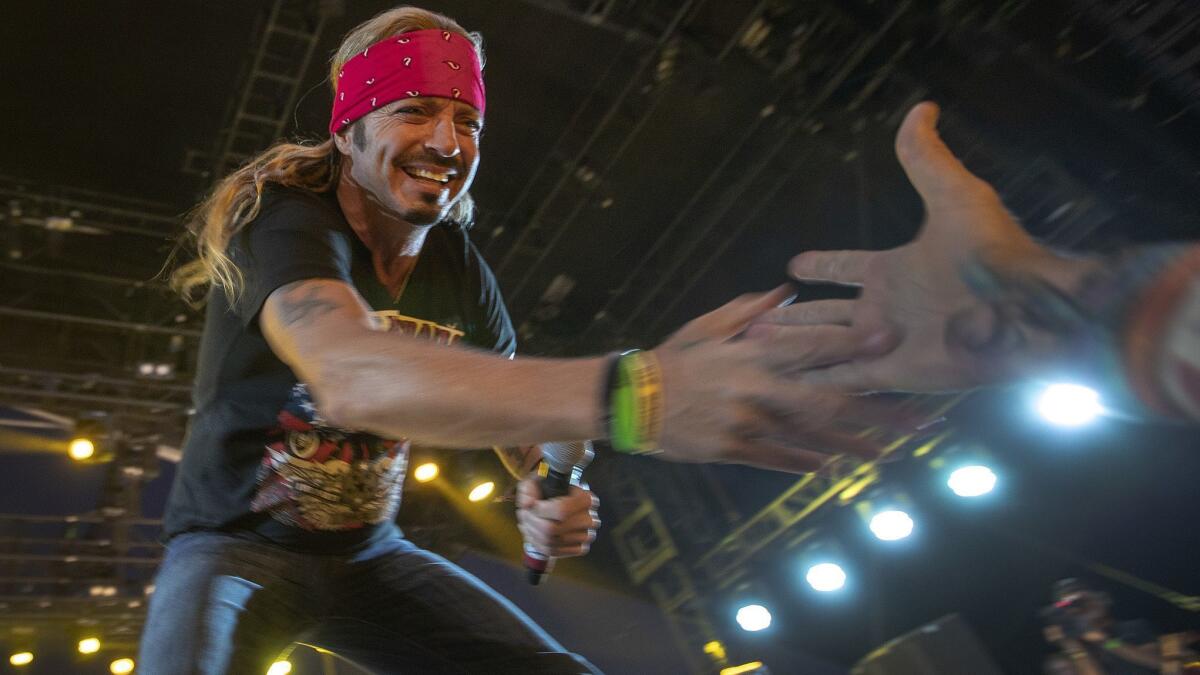 Back on the Mane Stage, the evening's pre-headliner, Cole Swindell, used a snippet of Travis Tritt's 1991 honky-tonk classic "Here's a Quarter (Call Someone Who Cares)" as a segue into his own 2014 alcohol-soaked kiss-off "You Ain't Worth the Whiskey."
Headliner Luke Bryan, now moving into the position of contemporary country elder statesman amid so many freshmen and sophomore acts on this year's Stagecoach lineup, chose Alabama's "Mountain Music" from 1982 for one of the de rigueur look-back moments of his party-on closing set.
He followed that with Florida Georgia Line's smash "This is How We Roll" just before serving up his own "Roller Coaster," a couple of 2014 hits that, if tradition holds, might just be trotted out as country classics around Stagecoach 2039.
Entertainment video playlist
Twitter: @RandyLewis2
For Classic Rock coverage, join us on Facebook
Sign up for the Pacific Insider newsletter
You may occasionally receive promotional content from the Pacific San Diego.