Poway OnStage announces 2018-19 season: Clay Walker, The Romeros, The Kingston Trio and more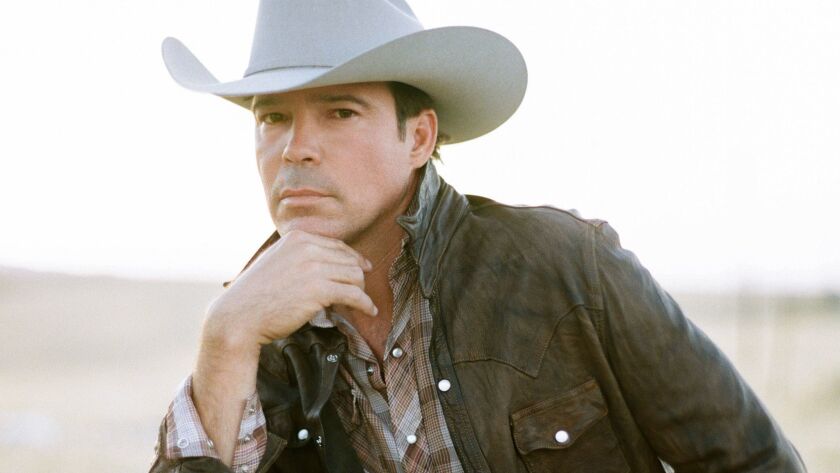 Poway OnStage this evening announced the lineup for its 2018-19 Professional Performance Series, and there's something for everyone.
"Country crooners, '80s hitmakers, and man's best friend are among the headlining talent Poway OnStage have lined-up … ," Poway OnStage President and CEO Michael Rennie said in a statement. "This season, we are delighted to welcome old friends and new talents to the Poway stage."
The new season, which opens Sept. 14, boasts "first time appearances (that) include '80s hitmakers Starship featuring Mickey Thomas; the Indian-dance-by-way-of-Bollywood spectacular, Mystic India; the wily canine exploits of The Stunt Dog Experience; the revamped Kingston Trio, the inimatable Arlo Guthrie, Irish dance phenomenon Murphy's Celtic Legacy and country singer Clay Walker."
Rennie said he's pleased with the coming season's lineup — and even happier that people are discovering what the Poway Center for the Performing Arts has to offer.
"San Diegans are starting to discover what Poway has long known — the Poway Center for the Performing Arts is a very special place to see a show," Rennie said. "Comfortable and intimate with plenty of free parking, the PCPA really does take our shows to the next level. And with a season that includes country, rock, classical, dance — even canine performers — this is a great year to get to know Poway OnStage and the Poway Center."
All performances will be held at The Poway Center for The Performing Arts, 15498 Espola Road in Poway. For more information or to purchase tickets, call (858) 748-0505 or go online at powayonstage.org
Poway OnStage 2018-2019 Professional Performance Series
Clay Walker: 8 p.m. Friday, Sept. 14
Mystic India: The World Tour: 8 p.m. Friday, Sept. 28
The Romeros: 2 p.m. Sunday, Oct. 7
Starship with Mickey Thomas: 8 p.m. Friday, Oct. 12
The Stunt Dog Experience: 2 p.m. and 7 p.m. Saturday, Nov. 3
The Kingston Trio: 3 p.m. Sunday, Nov. 18
Murphy's Celtic Legacy: 7 p.m. Sunday, Feb. 17
Arlo Guthrie: 8 p.m. Saturday, March 16
Motown with a Twist: 2 p.m. Sunday, March 24
One Night in Memphis: 8 p.m. Saturday, April 13
Capitol Steps: 8 p.m. Friday, May 3
Twitter: @outdoorlivingsd
---