KAABOO 2018 lineup to include Katy Perry, Foo Fighters, Imagine Dragons, Robert Plant
Katy Perry, Foo Fighters, Imagine Dragons and Robert Plant top the lineup for the 2018 KAABOO Del Mar festival.
The 2018 KAABOO Del Mar festival lineup has been announced.
Headliners include Foo Fighters, Katy Perry and Imagine Dragons.
The lineup also includes Robert Plant, Blondie, Halsey, Post Malone, Wiz Khalifa, Stone Temple Pilots, Craig Ferguson, Kevin Nealon and dozens more.
Three-day passes go on sale today. Prices range from $249 for general admission to $15,000 for an Ultimate Hang VIP package.
"We very carefully curate our lineup," says Jason Felts, KAABOO's chief brand and marketing officer.
Full story:
Katy Perry, Foo Fighters and Imagine Dragons will headline 2018's KAABOO Del Mar, which takes place Sept. 14-16 at the Del Mar Racetrack and adjacent fairgrounds.
Also confirmed to perform at the fourth annual edition of the upscale, all-ages festival are former Led Zeppelin singer Robert Plant and at least three other Rock and Roll Hall of Fame inductees — Blondie, Guns N' Roses guitarist Slash and guitarist-singer Elvin Bishop. They are part of a lineup that mixes such rising young stars as Halsey, Post Malone, Wiz Khalifa and Bebe Rexha with such veteran acts as Billy Idol, Melissa Etheridge, Stone Temple Pilots, The Zombies and Earth Wind & Fire.
The full list of performers appears below, along with information for three-day festival packages, which go on sale today at 9 a.m.
KAABOO's comedy roster, which is also being announced this morning, will feature Craig Ferguson, Nick Offerman, Whitney Cummings, Kevin Nealon and at least eight more.
The lineup also includes several current and former San Diego artists, including Jewel, Elise Trouw, Creature Canyon and Shane Hall.
In 2015, Jewel joined the Foo Fighters on stage at Phoenix's Ak-Chin Pavilion to sing Led Zeppelin's "Whole Lotta Love." Should she and the Foo Fighters perform at KAABOO on the same day in September, a reunion could be possible.
And if Plant happens to be on the bill that day, too, well, let your imaginations run wild. (Performance schedules are typically not announced until shortly before KAABOO takes place.)
In the case of at least some of the acts, KAABOO appears to have scored a coup.
Super Bowl halftime show alum Perry, currently a judge on TV's "American Idol" reboot, has no other announced fall dates thus far. Imagine Dragons has no other shows scheduled between an Aug. 31 date in Ukraine and an Oct. 20 date in Texas. Fellow KAABOO act N.E.R.D., which recently released a new album and features Pharrell Williams, is not slated to perform any other U.S. dates after mid-June, apart from KAABOO.
"We very carefully curate our lineup," said Jason Felts, the festival's chief brand and marketing officer. He is also the CEO of KAABOO partner Virgin Produced, the entertainment division of Richard Branson's worldwide Virgin business empire.
"As with every year of KAABOO," Felts continued, "we try and have an equal focus on today's hit-makers and iconic, bucket-list artists who have a catalog of songs our guests would love to hear live."
Profusion of festivals not a concern
KAABOO was created by Denver-based entrepreneur Bryan E. Gordon, the chairman of The Madison Companies LLC, a 22-year-old multibillion-dollar private investment firm. He designed the festival to provide an array of high-end amenities and VIP perks, which last year included a wine dinner with KAABOO headliner Pink.
Since KAABOO's debut in Del Mar in 2015, the number of new festivals has steadily grown, including next year's recently announced KAABOO Cayman, which will take place in February on Grand Cayman's Seven Mile Beach in the Caribbean.
"As of Monday morning, our KAABOO Cayman 'blind sales' passes have sold out — the lineup will be announced May 15," noted Felts, who said KAABOO has absolutely "no formal plans" at this time to add a third festival.
The latest new festival, Grandoozy, was announced Tuesday and will take place in Denver the same weekend in September as KAABOO. The headliners at Grandoozy include Stevie Wonder, Kendrick Lamar and Florence + The Machine.
Meanwhile, the third annual Ohana Festival is scheduled for early September at Doheny State Beach in Dana Point. The lineup has not been announced yet, but the 2017 edition was headlined by Pearl Jam's Eddie Vedder, Social Distortion and 2016 KAABOO co-headliner Jack Johnson.
And on June 23 and 24, the second annual Arroyo Seco festival will be held adjacent to the Rose Bowl in Pasadena. Headliners include Neil Young, The Pretenders, Kings of Leon, 2017 KAABOO performer Alanis Morrisette and 2018 KAABOO performer Plant and his band, The Sensational Shapeshifters.
Does the increasing number of rival festivals make it harder to be competitive and not book the same acts?
"It's not becoming harder," KAABOO's Felts responded. "The key to longevity and fostering and reinforcing our brand to our fans is to continue to bring an incredible experience to them, year after year. The key to that is differentiating yourself and we pride ourselves on differentiating KAABOO in providing a multi-sensory event.
"Music is absolutely the lead actor at KAABOO, but arts and comedy are very strong supporting actors, as is our culinary program at the festival. With all the festival lineups announced over the last couple of weeks, there's a lot of repetition and you see the same blocks of headliners, (like) Eminem and various other artists. So we pride ourselves in really creating a diverse lineup of artists that you wouldn't necessarily see or find elsewhere on the festival circuit. Are they playing one or two other festivals? Yeah, maybe, but not a massive block of other festivals."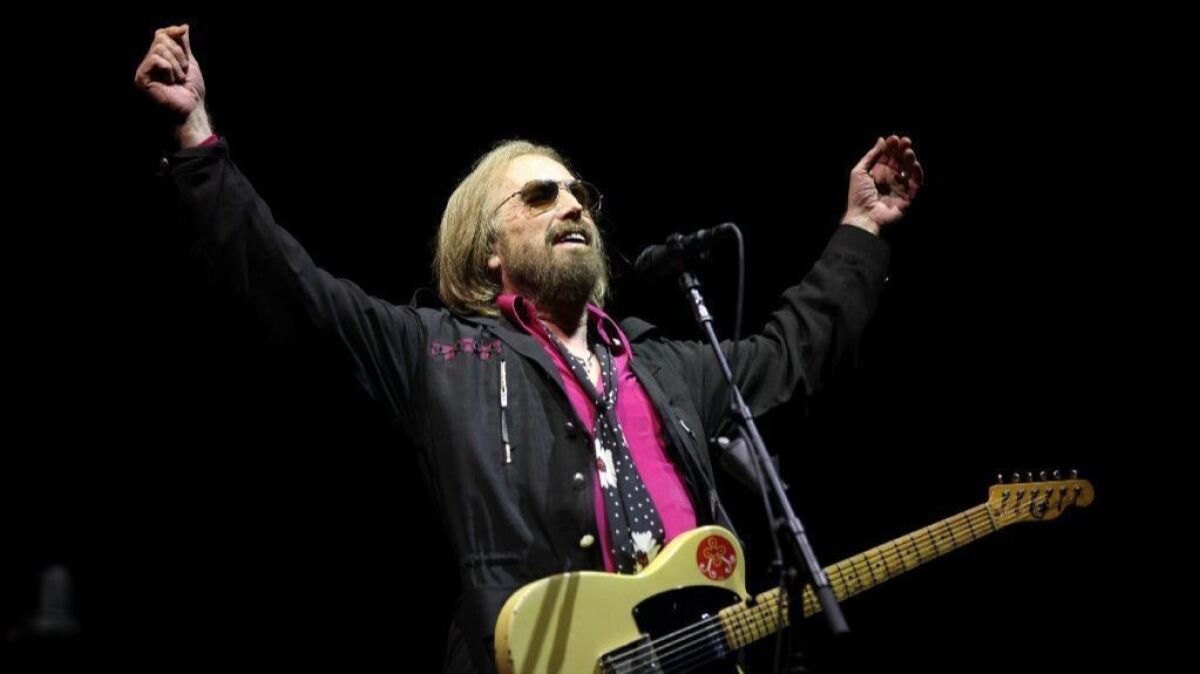 Multiple ticket options
Three-day passes for KAABOO go on sale today at 9 a.m. at kaaboodelmar.com.
General admission Hang Loose passes are priced at $249 each.
Hang Five and VIP Hang Ten passes are priced at $849 and $3,299, respectively. Hang Five passes include premium stage viewing, private restrooms, exclusive culinary options for purchase and admission to the festival's Sept. 13 Sneak Peek Party.
Hang Ten passes include all of those amenities, as well as access to on-stage viewing, complementary food provided by a private chef, golf cart access, exclusive meet-and-greet opportunities with KAABOO performers, and more.
The new Hang Five+ pass, priced at $1,249, includes all the Hang Five amenities, plus an additional private lounge serving guests up to 10 alcoholic or non-alcoholic beverages per day.
In a new record for any festival, KAABOO Cayman's top VIP package — of which only a single one is available — costs $500,000 for four people.
By comparison, KAABOO Del Mar's priciest VIP pass— the Ultimate Hang — is a bargain, at $15,000 per person. It includes premium concert viewing from in front of (and on) the stage, backstage and from elevated platforms; front-row seating at the Humor Me comedy stage; gourmet meals; a private backstage lounge; unlimited beverages; car service; valet parking; exclusive meet-and-greets with festival performers; concierge service and more.
"Our priority as an organization is to continue to learn and build to refine the level of hospitality, customer-service and the overall live-music experience," Felts said.
Moving one of KAABOO's largest stages last year from the infield of the racetrack to the fairgrounds' main parking lot did a lot to mitigate noise issues for nearby residents. But traffic problems persisted, including for those who opted to use Uber, rather than drive themselves.
"Last year was the first year Uber was an official KAABOO partner and the first day was a bit clunkier than we expected," Felts said, adding: "There were zero problems from Day 2 onward. We worked with Uber to sort it out.
"The noise concerns have gone away... we devise and spend a considerable amount of money on noise mitigation and science, so we've had no real issues."
Recent reports suggested friction between KAABOO and some members of the San Diego Count Fair's board, a contention Felts immediately dismissed.
"The relationship is stronger than ever and everybody is pleased to move forward with KAABOO 2018," he said. "We just had a recent meeting and everybody is super-excited to proceed. The relationship is strong for this year and onward into the future."
KAABOO 2018 music lineup
Foo Fighters
Imagine Dragons
Katy Perry
Robert Plant and The Sensational Space Shifters
Halsey
Post Malone
Wiz Khalifa
N.E.R.D
Incubus
Earth, Wind & Fire
Gucci Mane
Slash, featuring Myles Kennedy and The Conspirators
Alice in Chains
Billy Idol
Jewel
Blondie
Jimmy Eat World
CAKE
Nelly
Big Boi
Melissa Etheridge
Stone Temple Pilots
TLC
Quinn XCII
The All-American Rejects
Bebe Rexha
War
Tower of Power
Better Than Ezra
Robert DeLong
The Wailers
SWMRS
Everclear
Soul Asylum
The Zombies
The English Beat
Candlebox
Vanessa Carlton
Elvin Bishop
Drew Holcomb and The Neighbors
The Spencer Lee Band
Emily Warren
Katie Toupin
Diego's Umbrella
Charlie Overbey
The National Parks
Boulevards
Shane Hall
Hunter & The Dirty Jacks
Vista Kicks
Stealing Oceans
Tall Heights
Creature Canyon
CVBZ
Chelsea Cutler
Elise Trouw
Raelee Nikole
Oblivion Her Majesty
Fitness
L.A. Edwards
Bay Ledges
Courtship
Mamafesta
Sully & The "Blue-Eyed Soul Band"
Kool & The Gang (Thursday preview night only)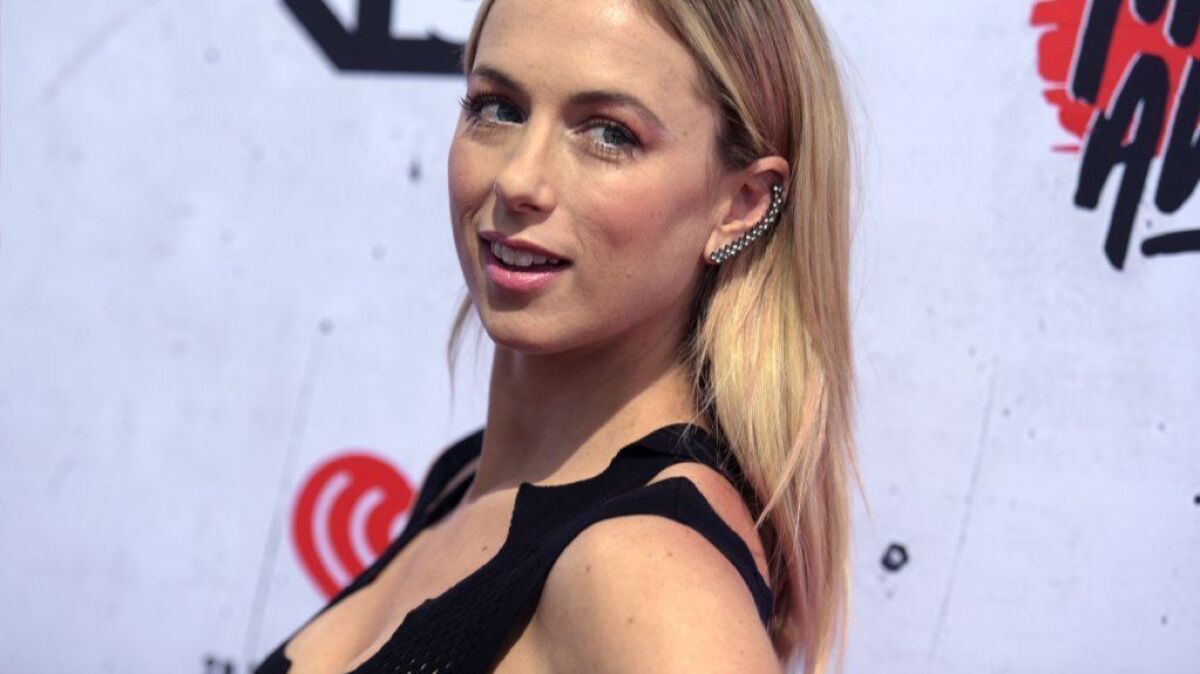 KAABOO 2018 comedy lineup
Craig Ferguson
Iliza Shlesinger
Nick Offerman
Craig Robinson
Chris Hardwick
Whitney Cummings
Kevin Nealon
Pete Holmes
Nikki Glaser
Pauly Shore
Aparna Nancherla
Orny Adams
J.F. Harris
george.varga@sduniontribune.com
Twitter @georgevarga
Sign up for the Pacific Insider newsletter
PACIFIC magazine delivers the latest restaurant and bar openings, festivals and top concerts, every Tuesday.
You may occasionally receive promotional content from the Pacific San Diego.