'American Idol' to kick off West Coast auditions this month at San Diego's Tuna Harbor Park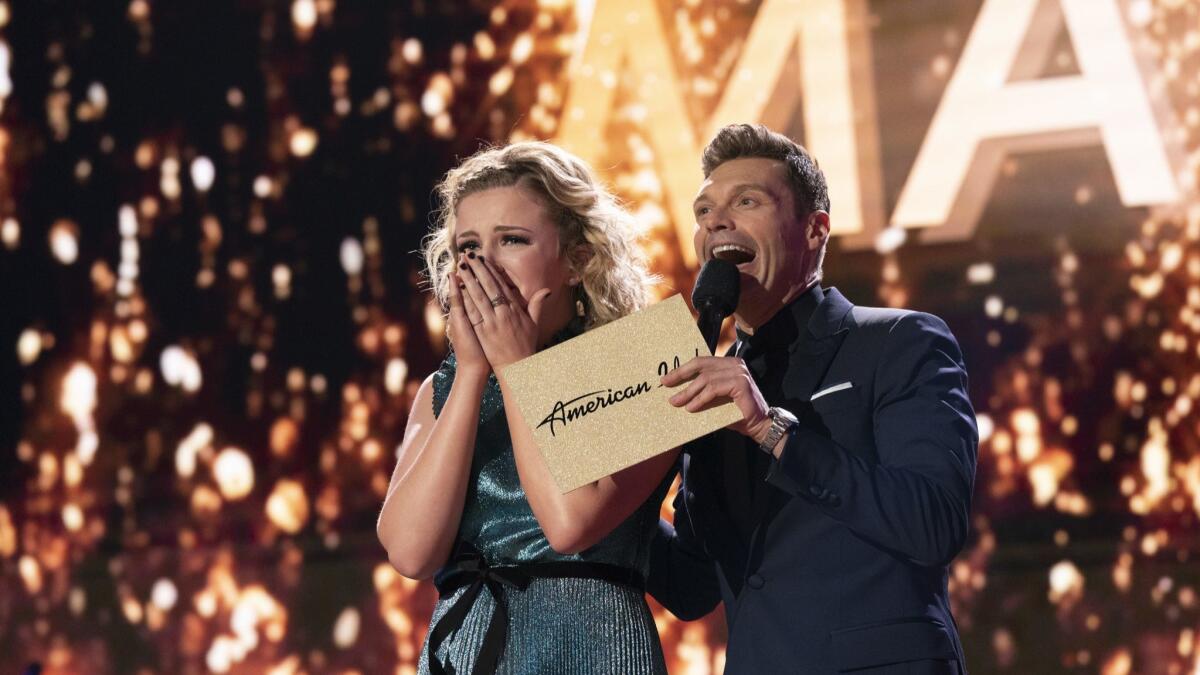 West Coast auditions for the 2019 season of "American Idol" will kick off at San Diego's Tuna Harbor Park on Aug. 25. The TV singing competition show made a star of former North County singer Adam Lambert in 2009 and a near-star of former Chula Vista singer Jessica Sanchez in 2011. But no San Diegan has ever won first place on "Idol," which aired on Fox from 2002 to 2016, when it was canceled. The show was then picked up by ABC, where it debuted in March.
San Diego is one of two dozen cities where auditions for the "Idol" will be held as part of the show's 2018 "open bus" tour. Previous auditions here have been at Petco Park, Waterfront Park and Qualcomm Stadium. The Aug. 25 auditions at Tuna Harbor Park, adjacent to the USS Midway Museum, are scheduled to run from 9 a.m. to 5 p.m. and are open to singers between the ages of 15 and 28 who are legal U.S. residents. Anyone who is auditioning under the age of 18 must be accompanied by a parent or legal guardian who is at least 21, with valid photo ID. A valid photo ID is required for all who audition.
While previous contestants can audition, any Top 10 contestants from this year's season of the show on ABC are ineligible. So is anyone who is currently "a candidate for public office." Moreover, politically minded "Idol" aspirants "must agree not to become a candidate for public office until one (1) year after the initial exhibition of the final episode of the Program in which you appear (if selected to participate)."
For those who might somehow confuse "Idol" with "Game of Thrones," "swords, forged or carved, from any of the middle or modern ages" are forbidden at the auditions. So are weapons of any kind. Musical instruments, "eg. a guitar," can be used during local auditions, but "may or may not be allowed later in the audition process." (Our advice: leave your bagpipes and tubas at home.)
Other items not allowed at the auditions include: children under the age of 5; air mattresses; alcoholic beverages; animals; backpacks; candles; cans or bottles; coolers of any kind, unless for medical reasons (yes, you'll have to prove it); fireworks; lawn chairs or chaise lounges; luggage/suitcases; molded plastic chairs; tents; video cameras or camcorders. A full list of rules is available at abc.go.com/shows/american-idol/auditions. Those unable to audition in person can do so online through the show's website.
george.varga@sduniontribune.com
Twitter @georgevarga
Sign up for the Pacific Insider newsletter
You may occasionally receive promotional content from the Pacific San Diego.