Grammys: Kendrick Lamar, Drake, Cardi B, Brandi Carlile among top nominees for expanded 2019 awards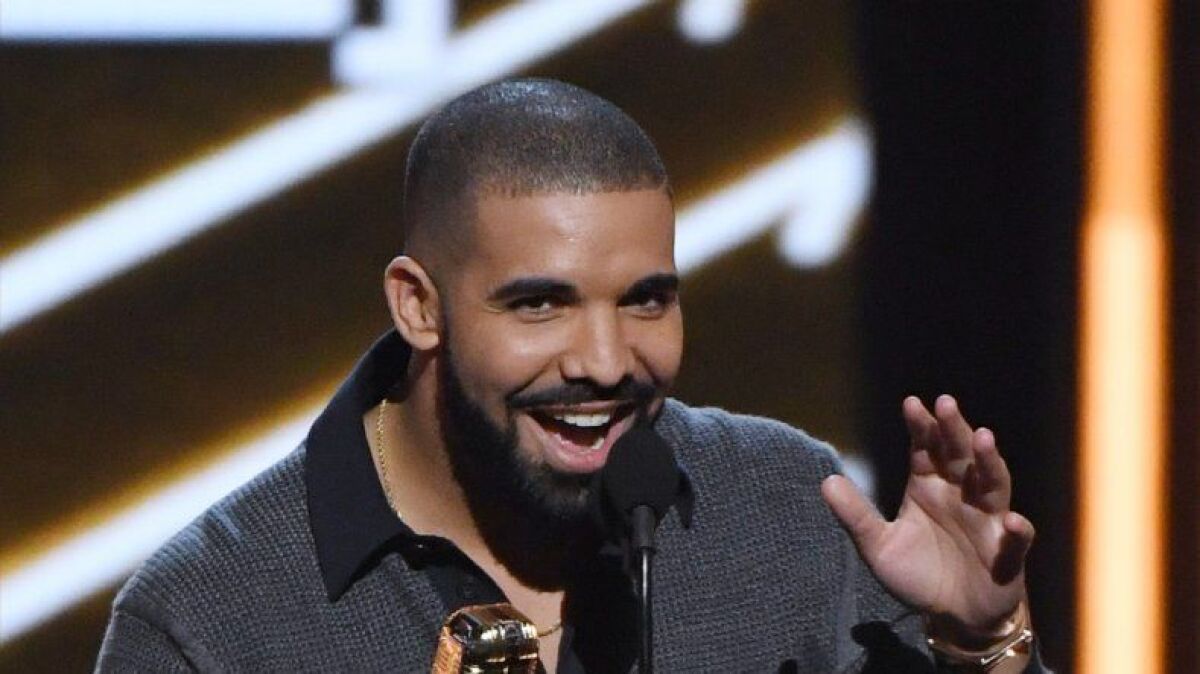 The 2019 Grammy Award nominations may not able to rewrite the recent history — or controversies — of the music industry's most prestigious and comprehensive annual awards fete. But they will make history, regardless.
The reason has nothing — and everything — to do with this year's leading contenders being hip-hop superstars Kendrick Lamar and Drake. They earned eight and seven nominations, respectively, including in the prestigious Album, Song and Record of the Year categories. Lamar's nominations are all for his work on the top-selling soundtrack for the hit film "Black Panther."
Close behind are hip-hop and pop producer Boi-1 da and singer-songwriter Brandi Carlile, with six each, followed — with five each — by Lady Gaga, rappers Cardi B and Childish Gambino, R&B singer H.E.R., country-music sensation Maren Morris, recording engineer Mike Bozzi, and "Black Panther" and Lamar producer Mark "Sounwave" Spears.
Recordings released between Oct. 1, 2017, and Sept. 30, 2018, were eligible for nomination consideration. More than 21,000 submissions were received for the 84 categories that will be awarded at the 2019 Grammys.
Taylor Swift received just one nomination, in the Best Pop Vocal Album category, while Kanye West received just one nomination in the Non-Classical Producer of the Year category. Past Grammy winner Sam Smith, country-music upstart Kane Brown and Puerto Rican reggaeton and trap vocal phenom Ozuna — YouTube's most viewed artist globally this year — did not get any nominations.
Regional Mexican music singer Angela Aguilar may be the youngest nominee at 15, while former President Jimmy Carter — nominated in the Best Spoken Word Album category — may be the oldest at 94. Singer Tony Bennett, who is nominated in the Best Pop Duo/Group Performance category, is a comparative youngster at 92.
The retro-hard-rock quartet Greta Van Fleet — which features brothers Jacob, Joshua and Samuel Kiszka — received four nominations. So did 11 other artists, including country-music maverick Kacey Musgraves, a 2019 Album of the Year contender.
In addition, at least three San Diego-bred musicians are also nominated: jazz singer Gregory Porter; electronic music composer and performer Steve Roach; and mandolin wizard Chris Thile, who is nominated with his genre-leaping band Punch Brothers, , which he founded in 2006.
Former 4 Non Blondes' band mainstay Linda Perry, a veteran singer-songwriter who lived in San Diego in her late teen years, is nominated alongside Kanye West for Non-Classical Producer of the Year honors. No woman has ever won in that category — or even been nominated since Lauryn Hill in 1999.
The 2019 Grammy nominations were announced Friday morning (for a full list of nominees in all of the categories, go here). Winners will be announced Feb. 10 during the 3-1⁄2-hour telecast on CBS of the 61st annual edition of the Grammy Awards and the online-only pre-telecast.
"I think the nominees are really quite wonderful and diverse," said Neil Portnow, the president and CEO of the nonprofit Recording Academy, under whose auspices the Grammys are presented.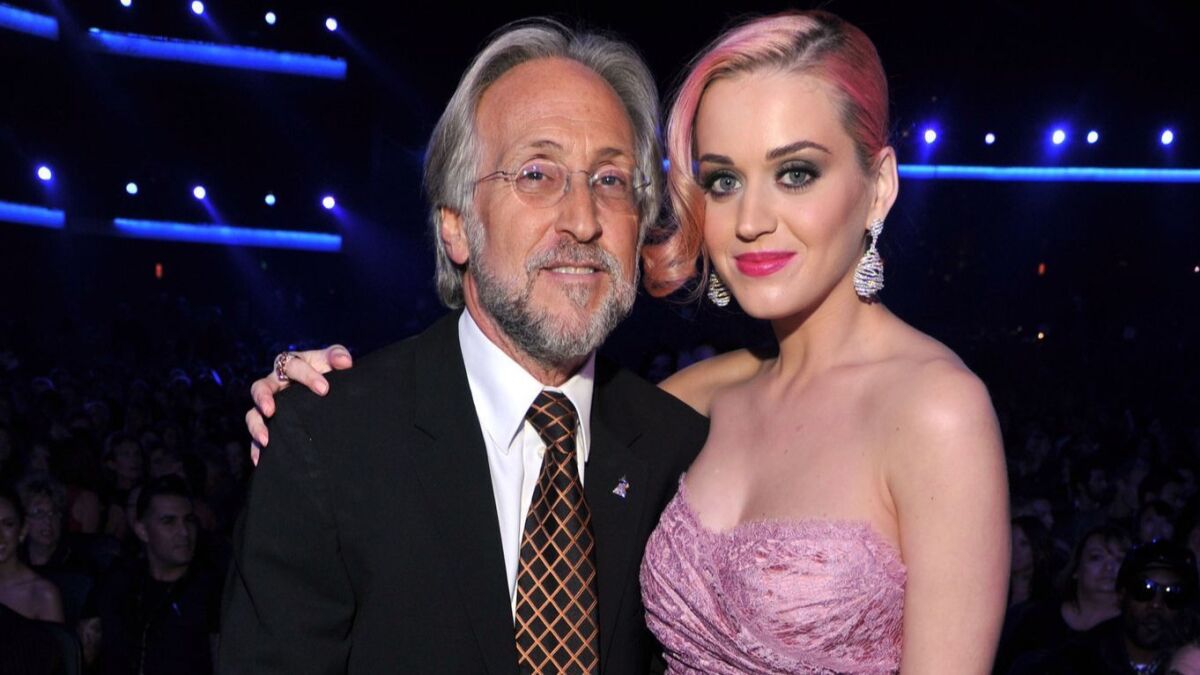 Portnow has led the academy since 2002, during which time the organization has grown dramatically. He is stepping down next summer, in the wake of intense criticism that followed this year's Grammys telecast.
During a phone interview with the Union-Tribune Thursday, he refrained from using the word "historic" to describe the 2019 nominations. Either way, they will set a potentially game-changing new precedent.
For the first time in the 61-year history of the Grammys, the number of nominations in the awards' four most prestigious categories has been expanded from five to eight. That means there will a dozen more contenders for 2019 Best New Artist and Album, Record and Song of the Year honors than last year, for a total of 32 (up from 20 this year).
The expansion of the four top categories is a direct result of the controversy that ensued after the 2018 edition of the Grammys in January.
That was when the heavily favored Jay-Z and Lamar — who had a field-leading eight and seven nominations, respectively — lost in the Album, Record and Song of the Year categories to Bruno Mars.
His sleek mix of pop, soul and funk clearly had more mainstream appeal for the 13,000 Grammy voters, especially with Jay-Z, Lamar and fellow hip-hop star Childish Gambino splitting the hip-hop vote. Prior to last year, no hip-hop artist had ever been nominated for Record and Song of the Year.
The snubbing of Lamar and Jay-Z in all three top categories at the 2018 Grammys was compounded by the fact that only two hip-hop acts have ever won Album of the Year honors — Lauryn Hill in 1999 for "The Miseducation of Lauryn Hill" and Outkast in 2004 for "Speakerboxxx/The Love Below." Hawaiian native Mars was the big winner in a year when, for the first time, none of the five Album of the Year nominees was a white man.
Further exacerbating matters, Lorde was the only female artist to earn a 2018 Album of the Year nomination and she was not given a performance slot on the telecast. Best New Artist winner Alessia Cara was the only female artist to be presented a solo Grammy during the 2018 telecast.
This underscored a report by the Annenberg Inclusion Initiative at USC — issued just days before the 2018 Grammys telecast — that found male artists had accounted for more than 90 percent of Grammy nominees over the past five years.
After the 2018 telecast concluded, Portnow spoke in the backstage media area and was asked about the disparity in gender representation of winners during the telecast. He replied that "women who have the creativity in their hearts and souls, who want to be musicians, who want to be engineers, producers, and want to be part of the industry on the executive level" needed to "step up."
It was an unfortunate choice of words from the usually adept Portnow, who walked back his comments later that week. But it was too late.
The hashtag #GrammysSoMale went viral, joining #GrammysSoWhite in reflecting the debate about the event's gender and racial diversity issues.
The ensuing blow-back was dramatic.
The day after Portnow's comments, vocal star Pink tweeted: "Women in music don't need to 'step up' — women have been stepping since the beginning of time. Stepping up, and also stepping aside."
More intense criticism followed, along with calls for Portnow to resign. In June, he announced he would step down from heading the Recording Academy at the end of his current contract, which expires in July 2019.
This followed the May launching of the academy's Task Force on Diversity & Inclusion, which is headed by Tina Tchen, who was chief of staff for former First Lady Michelle Obama and the Executive Director of the White House Council on Women and Girls.
By October, the academy had invited 900 new music creators to join the ranks of its 13,000 voting members. It is not yet known how many of those 900 have come on board.
'That's not the objective," Portnow stressed. "It's to have relevant people, and the right people. And that means people at the top of their game in their fields and addressing the issues of diversity and inclusion, so that we have (more) women and people of color who who meet the qualifications."
In a press release issued in conjunction with the announcement of the 2019 Grammy nominees, Portnow stated: "Reflection, reevaluation and implementation have been the driving force at the Recording Academy over the past year."
Asked Thursday if re-invention, recalibration or revamping best described the 2019 Grammy nominations process, Portnow replied: "I'd use a couple of other words — awareness and commitment. You need to know about (issues) in order to do something."
"We are still an academy and our mission, in respect to the Grammys, is recognizing excellence. That said, in any given year, we don't sign the artists to record deals or release their records. But we certainly do get to listen to what comes out in any given year, and — as a peer award given by our voting members — recognize excellence. …
"So one of the things which we've done, in terms of diversity and inclusion — which has always been my priority — is to ask: 'Where are we? Can we move the needle?' And we have created, arguably, the most diverse group of (advisory and oversight) committees we have had in the academy's history and I'm very proud of that."
The expansion to eight nominees in each of the Grammys' top four categories clearly opens up more room for both artists of color and women artists on the ballot. But it also creates a risk for more split votes.
Asked about the biggest advantages of adding slots for nominees, Portnow offered a candid response.
"The honest answer, from an operational perspective, is: 'I don't know'," he said. "I couldn't say yet, because to have a complete evaluation and sense about it, you have to go through the full process from beginning to completion. So I want to see where we go and what the results are, and — at the end of the day — what the experience was for those who are involved.
"When we institute change, especially something as dramatic as this, we want to go through a cycle before we see if we achieved everything we wanted and whether there might be some tweaks to make it better."
george.varga@sduniontribune.com
Twitter @georgevarga
Sign up for the Pacific Insider newsletter
You may occasionally receive promotional content from the Pacific San Diego.