KAABOO Del Mar 2019 lineup to include Kings of Leon, Dave Matthews Band, Mumford & Sons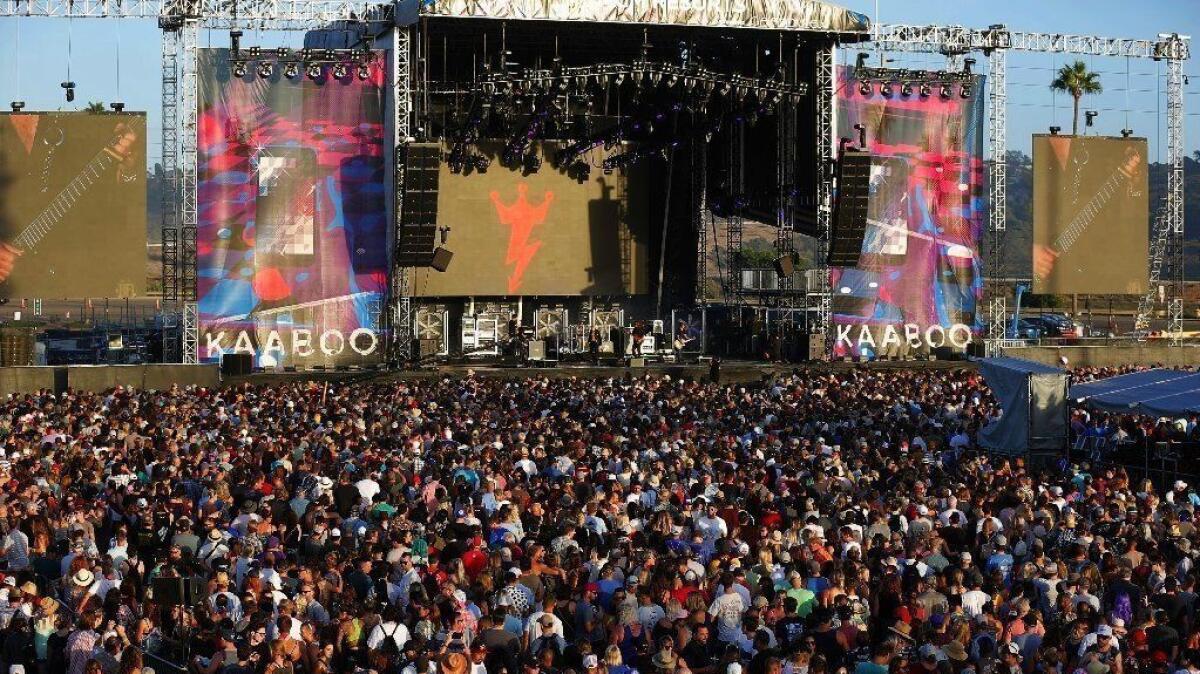 Kings of Leon, Dave Matthews Band and Mumford & Sons will headline the fifth annual KAABOO Del Mar.
The 2019 edition of the upscale, "hyper-amenitized" music, comedy, gourmet food and drink festival will be held Sept. 13-15 at the Del Mar Racetrack and adjacent fairgrounds. The lineup and ticket information appear below.
Other confirmed acts for this year's KAABOO range from Duran Duran, Maren Morris and reggae mainstays Toots & The Maytals to OneRepublic, Sheryl Crow and what is being billed as a 25th anniversary set by hip-hop legends Snoop Dogg and Wu-Tang Clan.
The roster also includes the Grammy Award-winning San Diego band Switchfoot and guitarist Dave Keuning, who is a North County resident and co-founder of The Killers, which was one of the headliners at the first edition of KAABOO in 2015.
The dozen-strong comedy lineup for this year's festival includes Bert Kreischer, Wayne Brady, Bob Saget and Tig Notaro.
Daily performance schedules will be announced closer to the weekend of KAABOO, whose lineup this year also includes Black Eyed Peas, The Bangles, Boyz II Men and Sublime, with Rome.
However, the headliners for each of the festival's three days have been confirmed. Kings of Leon will top the bill on Sept. 13, Dave Matthews Band on Sept. 14 and Mumford & Sons on Sept. 15.
"For the KAABOO audience, we tend to refer to 'hits per dollar'," said Roger LeBlanc, the festival's veteran head talent buyer.
"That's kind of tongue-in-cheek on my part. But we look at how many hits an act may have and how many customers recognize them. … At the same time, we like to invest in up-and-coming acts, like Halsey and Post Malone, who played at KAABOO last year."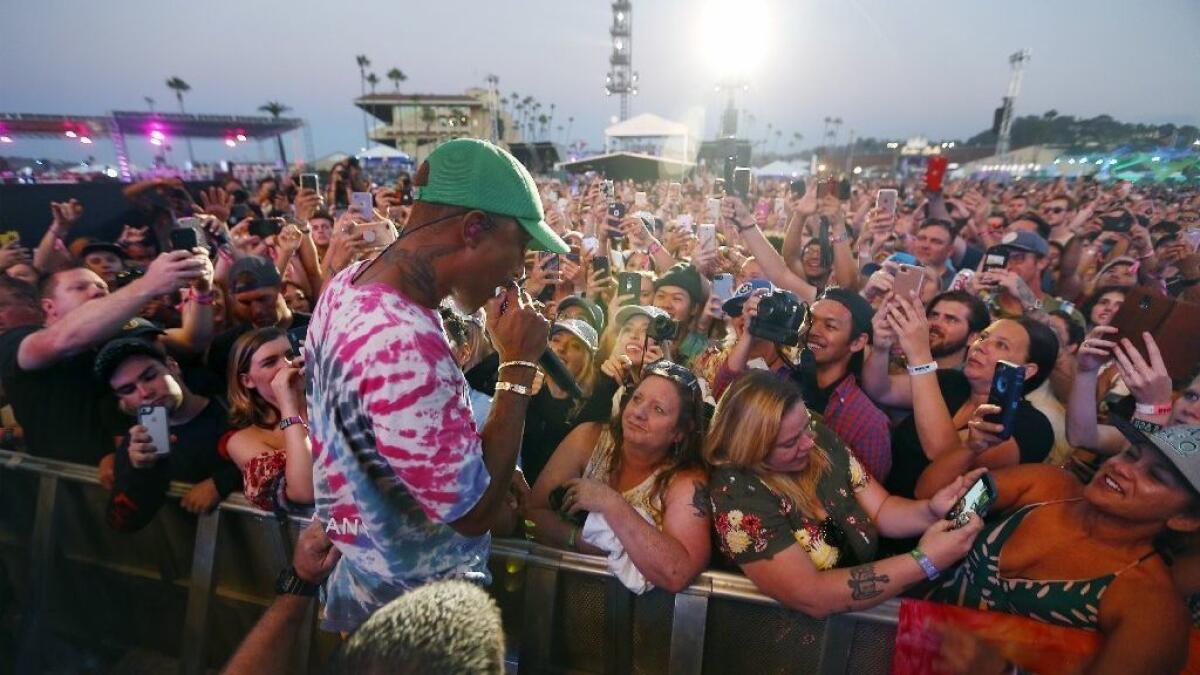 LeBlanc has booked the Coach House in San Juan Capistrano — one of Orange County's longest-lived music venues — since the late 1980s. He also books the six-year-old Gasparilla Music Festival in Tampa and the three-year old Mempho Music Festival in Memphis, and helps book Dana Point's 22-year-old Doheny Blues Festival, which this May will be headlined by Ben Harper.
For this year's KABABOO festival, he has booked two bands led by longtime pals and collaborators of Bruce Springsteen — Little Steven & The Disciples of Soul and Southside Johnny & The Asbury Jukes.
Is that a coincidence?
"There is no such thing as coincidence!" said LeBlanc, who in 2019 was named the International Talent Buyers Association's Festival Buyer of the Year. "We just like to mix things up and do fun things."
LeBlanc has booked KAABOO since its inception in 2015. The 2018 edition of the festival was the first to sell out. It drew an estimated audience in excess of 30,000 per day, although KAABOO's producers declined to release specific attendance figures — and have not done so in any of the years KAABOO has been held in Del Mar.
Last month's two-day debut of KAABOO Cayman also sold out and drew an estimated 10,000 people per day. Next up is KAABOO Texas, which will be held in May at AT&T Stadium in Arlington, which is located between Dallas and Fort Worth. It is being produced in collaboration with the Jerry Jones family, which owns the stadium and the Dallas Cowboys football team.
"A lot of festival lineups are becoming carbon copies of themselves. At KAABOO, we work hard to not be derivative of other festivals — or of previous editions of KAABOO," said Jason Felts, KAABOO's chief brand and marketing officer.
"KAABOO Texas is shaping up really nicely. We're doing a bit of education in the market place, because there's never been a festival of this magnitude at AT&T Stadium. People are asking things like: 'Where do I stay. Is there camping? 'Is there assigned seating?'
"So we have to over-educate them, to some degree, about the KAABOO brand and experience, and the lineup. Whereas, with the festival in Del Mar, people are accustomed it it now and know what it is."
A fourth annual KAABOO festival will be announced by the end of this year, according to Felts, who is also the CEO of Virgin Produced. He will be teaming with Virgin brand founder Richard Branson and KAABOO mastermind Bryan E. Gordon to launch Virgin Fest, a music festival series set to debut in 2020.
"The Virgin Fest events will be very different and appeal to a different (younger) demographic than KAABOO," Felts noted. "They are not KAABOO events. The Virgin Fest will share with KAABOO only one commonality, which is its focus on guest services."
Gordon is the the chairman of The Madison Companies, LLC, a multi-billion-dollar Denver-based private investment holding company, which he co-founded in 1996. In a 2018 Union-Tribune interview, he disclosed plans to expand KAABOO — over the next five years — into "a seven-to-10 festival brand across North America that may well stretch into Canada, Mexico and possibly other international markets,"
Three-day passes for the 2019 edition of KAABOO Del Mar go on sale at 7 a.m. today at kaaboodelmar.com.
Hang Loose general passes are priced at $299, while Hang Five and Hang Ten VIP passes are currently priced at $919 and $3,599 each, respectively. Ultimate Hang VIP passes cost $20,000 apiece, up from $15,000 last year. Descriptions of the amenities included for each VIP pass are available on the festival's website.
One dollar from each pass sold will be donated to KAABOO's charitable partners, which include the Recording Academy's MusiCares program, the San Diego Armed Services YMCA and Voices for Children.
MGM, Coors Light, Aflac and USAA are KAABOO Del Mar's official 2019 presenting partners.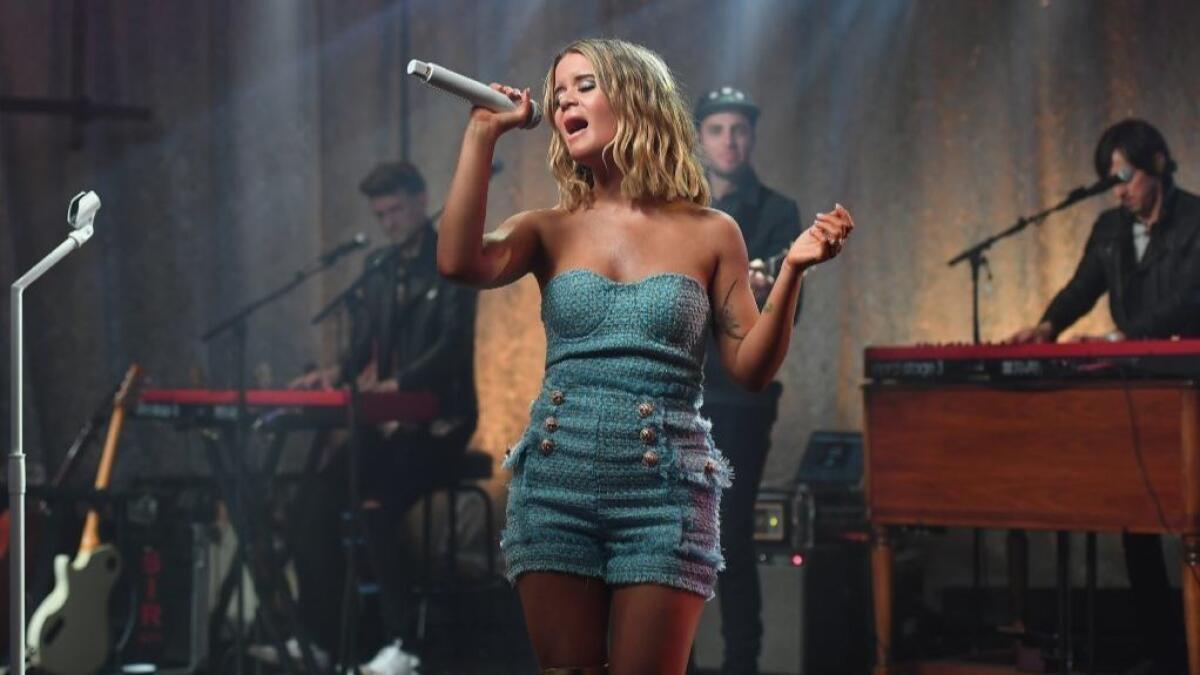 KAABOO Del Mar 2019 music lineup
Kings of Leon
Dave Matthews Band
Mumford & Sons
Duran Duran
Black Eyed Peas
OneRepublic
Sheryl Crow
Maren Morris
Snoop Dogg & Wu-Tang Clan 25th anniversary set
Mark Ronson
The Revivalists
REO Speedwagon
The Bangles
The Cult
Sublime, with Rome
Boyz ll Men
Colbie Caillat
Silversun Pickups
Squeeze
Lifehouse
Switchfoot
Little Steven & The Disciples of Soul
Andrew McMahon in the Wilderness
Cheat Codes
Cash Cash
Xavier Rudd
Alec Benjamin
Toots & The Maytals
Edie Brickell & New Bohemians
Keuning
Plain White T's
Vintage Trouble
Badflower
Southside Johnny & The Asbury Jukes
Blind Melon
Mix Master Mike (of the Beastie Boys)
Con Brio
Grizfolk
Perta
Walden
The Artisanals
Des Rocs
The Gooms
J. Human
Suckerbox
Kate Usher & The Sturdy Souls
Sir, Please
Comedy
Bert Kreischer
Pete Holmes & Friends
Wayne Brady
Bob Saget
Kevin Smith
Jimmy O Yang
Tig Notaro
Tom Green
Jen Kirkman
Cristela Alonzo
Cameron Esposito
Taylor Tomlinson
Hosted by MK Paulsen
Twitter @georgevarga
Sign up for the Pacific Insider newsletter
You may occasionally receive promotional content from the Pacific San Diego.