San Diego summer concert guide: Here are our top season picks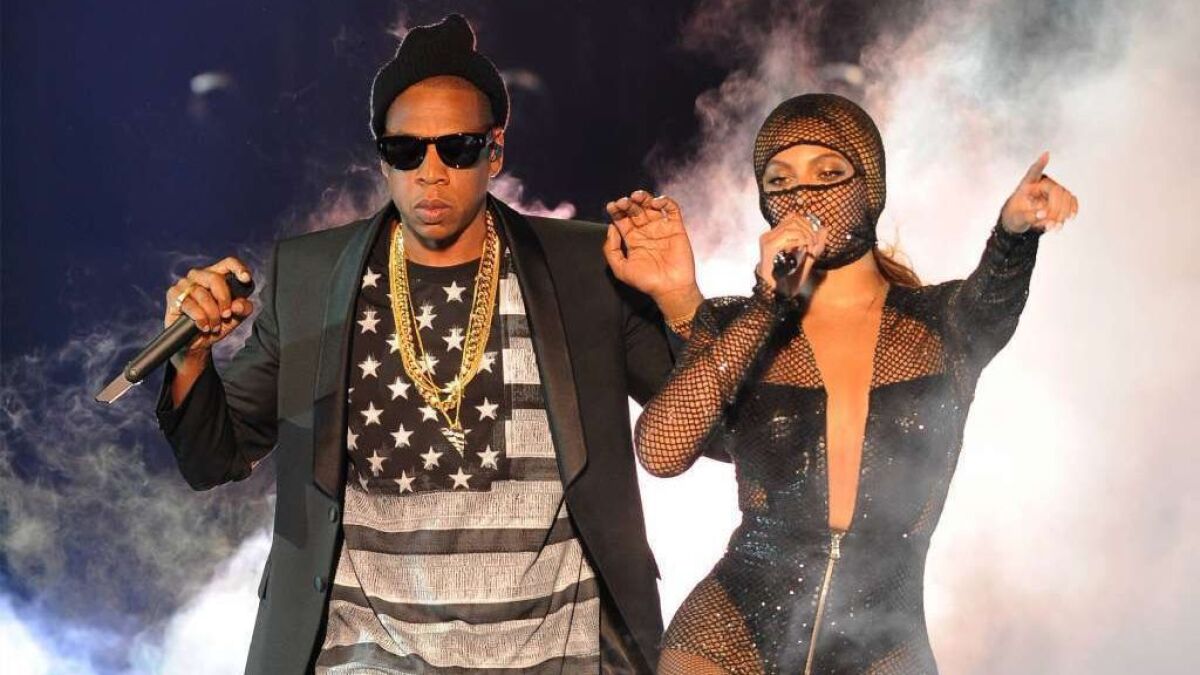 The hills are alive with the sound of music. So, for that matter, is most of San Diego, especially when the summer concert season heats up and the number of nightly options can sometimes reach into double digits.
That's because more bands and solo artists tour in summer than any other time of year, here and around the globe, eager to cash in on what is consistently the most lucrative season for live music.
Witness the fact that 11 tours in 2017 generated more than $100 million, each, according to the weekly concert industry publication Pollstar. That's up from seven tours in 2016. Moreover, the Top 100 tours of 2017 — a fair number of which came to San Diego — earned a record $5.65 billion in revenues, up 15.8 percent over 2016.
That's very good news for a concert industry that less than a decade ago was struggling badly. The surge in live-music options is also good news for fans, although the fact that ticket prices for concerts in 2017 rose almost 5 percent — to an average of $84.63 — reaffirms why concertgoers must be increasingly selective in their choices.
Our annual summer concert guide highlights some of the most inviting shows coming up at venues large and small.
June
Top pick: 14th annual Switchfoot Bro-Am concert and surf contest
Since 2004, the Grammy Award-winning San Diego rock band Switchfoot's Bro-Am has raised more than $1 million to help homeless and at-risk San Diego youth. In addition to raising money and awareness for such a worthy cause, Switchfoot — three of whose five members are avid surfers — has created a quintessential Southern California event: a free rock and surfing extravaganza on one of North County's most picturesque beaches. June 30 (the surf contest is 7 a.m. to 3 p.m.; the concert is from noon to 5 p.m.). Moonlight Beach, 400 B St., Encinitas. Free to general public; $150 for VIP tickets; $2,500 for catered skybox table for 10. broam.org (this website also provides information for the June 28 paid Bro-Am dinner-auction in Carlsbad)
Interconnections for Peace: A Telematic Concert
Hearing and seeing jazz and improvisational music innovators contrabassist Mark Dresser, flutist Nicole Mitchell, trumpeter Stephanie Richards and trombonist Michael Dessen perform together in San Diego is a quadruple treat. Hearing and seeing them perform live here as they simultaneously play with six other musicians in New York and five more in Seoul — live and in real time — is even more enticing. Credit this dizzying collaboration to telematics, the technology used in global positioning systems. 7 p.m. Friday. Conrad Prebys Experimental Theater, UC San Diego, 9500 Gilman Drive, La Jolla. Free. (858) 534-3448. musicweb.ucsd.edu/concerts
Eric Burdon & The Animals, with the Edgar Winter Group
Some baby-boom-era musicians may savor retirement, but not these two. Rock and Roll Hall of Famer Eric Burdon is 77 and still singing up a storm, as his rousing 2017 performance at KAABOO Del Mar attested. Multi-instrumental wiz Edgar Winter is 71 and at work on a new album that pays tribute to his late brother, guitar-slinger Johnny Winter. 7:30 p.m. June 15. Humphreys Concerts by the Bay, 2241 Shelter Island Drive, Point Loma. $59. (800) 745-3000. ticketmaster.com
Vincent Herrring Quartet
Alto saxophonist Vincent Herring rose to prominence in the 1980s playing with such jazz luminaries as Nat Adderly, Art Blakey and Lionel Hampton. A proud champion of hard-bop and post-bop, he is an agile soloist whose talent-rich band includes drummer Carl Allen and pianist Dave Kikoski. Their concert here kicks off the Athenaeum's summer jazz series. (It continues with Thomas Strønen & Time Is a Blind Guide, June 21; the Kendra Shank Trio, July 13; and the Andrea Motis Quintet, July 29). 7:30 p.m. June 16. Athenaeum Music & Arts Library, 1009 Wall St., La Jolla. $21 and $26. (858) 454-5872. ljathenaeum.org
Janelle Monáe, with St. Beauty
Having co-starred in two of the standout films of 2016 — the Best Picture-winning "Moonlight" and "Hidden Figures" — Janelle Monáe had good reason to keep acting and not record a follow-up to her second album, 2013's "The Electric Lady." Happily, she's now on tour to promote her third album, this year's sometimes dizzying "Dirty Computer." Can she match its heady impact onstage? Here's hoping. 7:30 p.m. June 20. Cal Coast Credit Union Open Air Theatre at SDSU, 5500 Campanile Drive. $29.50-$69.50. (800) 645-3000. ticketmaster.com
Also recommended
Bent Knee: June 21, Soda Bar.
Vans Warped Tour: June 22, SDCCU Stadium (formerly Qualcomm Stadium) parking lot.
San Francisco String Trio: June 23, Museum of Making Music.
Willie Nile: June 27, The Casbah.
Lower Left album release show, featuring Mikan Zlatkovich, Will Lyle & Barry Farrar: June 29, 950 Lounge, Handlery Hotel.
Schizophonics, Alice Bag Band: June 30, The Casbah.
July
Top pick: Jeff Beck, with Paul Rodgers and Ann Wilson
The guitar hero's guitar hero, Jeff Beck is still at the top of his game — 53 years after he first gained attention as a six-string daredevil in the pioneering English blues-rock band The Yardbirds. A two-time Rock and Roll Hall of Fame inductee, Beck is a mastery of fire and finesse. His impeccable tone and ingenious improvisational skills make him a singular force. As an added bonus, his band features drum marvel Vinnie Colaiuta. As a second added bonus, second-on-the-bill Paul Rodgers, best known as the singer in Bad Company, will focus on chestnuts by his previous band, Free. San Diego native and Heart co-founder Ann Wilson, also a Rock Hall inductee, opens the show. 7 p.m. July 22. Mattress Firm Amphitheatre, 3500 Entertainment Circle, Chula Vista. $26-$119.50. (800) 745-3000. livenation.com
Joan of Arc, with Rob Crow
Over the course of 23 years, Joan of Arc has been repeatedly burned at the stake, metaphorically speaking. The subject of remarkably incendiary reviews, this Chicago indie-rock band revels in the fact that its sub-cult status enables its constantly changing lineups to pursue any musical tangent, no matter how twisted, unconventional or willfully obscure. That's also part of Joan of Arc's charm, as evidenced by such songs as "Please Don't Mistake My Arrogance for Shyness" and "I'm Certainly Not Pleased With My Options for the Future." 9 p.m. July 10. Soda Bar, 3615 El Cajon Blvd., City Heights. $12 (must be 21 or older). (619) 255-7224. sodabarmusic.com
Brad Paisley, with Kane Brown, Dan Tyminski
Brad Paisley's most recent album, last year's "Love and War," featured guest spots by Mick Jagger, John Fogerty and Timbaland. But this West Virginia-born country-music dynamo — a triple-threat as a singer, songwriter and red-hot guitar picker — provides all the star power he needs on his own. Be sure to arrive early to hear Dan Tyminski, the longtime singer and guitarist in Alison Krauss & Union Station. His latest album, "Southern Gothic," expertly mixes bluegrass, hip-hop and EDM. 7:30 p.m. July 20. Mattress Firm Amphitheatre, 3500 Entertainment Circle, Chula Vista. $33.76-$88.70. (800) 745-3000 ticketmaster.com
Marc Cohn and the Blind Boys of Alabama
Best known for his 1991 hit "Walking in Memphis," Marc Cohn has hit the jackpot on his current tour. It features him performing with his own band and with The Blind Boys of Alabama, the legendary gospel-music group that was launched in 1939 and counts Peter Gabriel, Ben Harper, Chrissie Hynde and former San Diegan Tom Waits among its fans and previous recording partners. 7:30 p.m. July 27. Bayside Summer Nights, Embarcadero Marina Park South, 200 Marina Park Way, downtown. $21-$60. (619) 235-0804.sandiegosymphony.org.
Faust
Like fellow German sonic innovators Can, Neu! and Kraftwerk, Faust boldly expanded the parameters of cosmic music in the early 1970s. Faust was equally notable for its cut-and-paste recording techniques and its anarchistic concerts, which often utilized industrial machinery. The group currently features two original members, Jean-Herve Peron and Werner "Zappi" Diermaier, who — at Faust's 2017 London concert — had several middle-aged women sit next to his drum kit and knit giant mittens as he played. 9 p.m. July 29. The Casbah, 2501 Kettner Blvd., Midtown. $22-$25. (619) 232-4355. casbahmusic.com
Also recommended
Joshua White: July 1, Encinitas Library.
Primus, with Mastodon and JJUUJJUU: July 6, Cal Coast Credit Union Open Air Theatre at SDSU.
Ozomatli: July 11-12, Sycuan Casino.
Dave Alvin and Jimmy Dale Gilmore: July 25, Belly Up.
Chase Morrin: July 29, Dizzy's.
August
Top pick: Yes — 50th Anniversary Tour; Yes, featuring Jon Anderson, Trevor Rabin & Rick Wakeman — 50th Anniversary Tour
Yes, there are two North American Yes 50th anniversary tours this summer by two different bands, each called Yes, and each featuring longtime members of the seminal English prog-rock band. The first Yes plays June 24 at Pechanga and features guitarist Steve Howe and drummer Alan White, who both joined in the early 1970s. The second Yes plays Aug. 27 at Humphreys Concerts by the Bay and features original Yes singer Jon Anderson, cape-wearing keyboardist Rick Wakeman (who joined in 1971) and guitarist Trevor Rabin (who came on board in the early 1980s and wrote most of "Owner of a Lonely Heart," the band's biggest hit). 7 p.m. June 24: Pechanga Resort & Casino. $49-$79. (800) 745-3000. ticketmaster.com; 8 pm. Aug. 27: Humphreys Concerts by the Bay, 2241 Shelter Island Drive, Point Loma. $75. (800) 745-3000. ticketmaster.com
Robert Cray Band
It's been more than 40 years since Robert Cray appeared in the movie "Animal House." And it's been more than 30 years since this Georgia-born singer and guitarist became a major pop-crossover success with his zesty blend of blues and vintage soul. He's since collaborated Eric Clapton, Buddy Guy, Keith Richards and a host of other guitar-playing admirers. But Cray still shines brightest leading his frills-free band. 6 p.m. Aug. 5. Thornton Winery, 32575 Rancho California Road, Temecula. $85 general admission; $160 gourmet dinner package. (951) 699-0099. thorntonwine.com/champagne-jazz-series
"Bird on the Bay," featuring Charles McPherson
The music of bebop sax icon Charlie "Bird" Parker will be celebrated by a band led by San Diego's Charles McPherson, long hailed worldwide as the greatest alto saxophonist to have mastered and extended Bird's musical legacy. The band, anchored by ace drummer Lewis Nash, also includes two other fine alto saxophonists, Jeff Clayton and Christopher Hollyday. 7:30 p.m. Aug. 9. Bayside Summer Nights, Embarcadero Marina Park South, 200 Marina Park Way, downtown. $21-$69. (619) 235-0804. sandiegosymphony.org
Aloe Blacc
Sharp-eyed film fans may have caught Aloe Blacc's portrayal of one of James Brown's early band members in the 2014 biopic "Get On Up." Pop fans know him best as the lead vocalist on "Wake Me Up," the chart-topping 2013 hit by the recently deceased Avicii. Fans of intensely soulful singing know Blacc (born in Laguna Hills as Egbert Nathaniel Dawkins) as a potent neo-R&B artist with charisma to spare. 7:30 p.m. Aug. 10. Seaside Stage, Del Mar Racetrack, 2260 Jimmy Durante Blvd., Del Mar. Free with standard racetrack admission fee of $6; $30 concert only; $50 VIP tickets. (858) 755-1141. delmarracing.com/concerts
Punch Brothers, with Madison Cunningham
Led by multiple-Grammy-winning singer and mandolin master (and San Diego native) Chris Thile, Punch Brothers is an all-acoustic band that can rock out with vigor. Its virtuoso music draws from bluegrass, classical, jazz, pop and more to create an intoxicating aural blend that can be delicate and intricate one moment, and playfully explosive the next. 8 p.m. Aug. 25. Observatory North Park, 2891 University Ave., North Park. (619) 239-8836. ticketfly,com
Also recommended
Taj/Mo (Taj Mahal & Keb' Mo'): Aug. 4, Pala Resort & Casino.
KRS-One: Aug. 9, Observatory North Park.
Joe Garrison Ensemble CD release concert: Aug. 19, Dizzy's.
Ladies Who Jam — Women in Jazz, featuring Dee Dee Bridgewater, Ingrid Jensen, Helen Sung, Nora Germain, Endea Owens & Sylvia Cunca: Aug. 23, Bayside Summer Pops.
Rod Stewart and Cyndi Lauper: Aug. 26, Mattress Firm Amphitheatre.
September
Top pick: Beyoncé and Jay-Z
Beyoncé filled Qualcomm (now SDCCU) Stadium on her own in 2016, while her husband, Jay-Z, drew a near-capacity crowd to his Viejas Arena show here last December. Now, the music world's most famous power couple are teaming up for their "On the Run II" world tour. It's the sequel to their first joint tour in 2014, which skipped San Diego. Since then, both released chart-topping albums — Beyoncé's "Lemonade" and Jay-Z's "4:44" — that chronicled his infidelities and inspired millions of online comments. 7:30 p.m. Sept. 27. SDCCU Stadium, 9449 Friars Road, Mission Valley. $49.50 to $350 tickets; $395-$1,995 VIP packages. (800) 745-3000. ticketmaster.com
Eagles, with Zac Brown Band and the Doobie Brothers
It was all over for the Eagles after the death of co-founder Glenn Frey in early 2016 — and fellow co-founder Don Henley declared as much. Then, in 2017, the biggest-selling American band in rock history re-grouped with a lineup the teams Frey's son, Deacon, and country-music mainstay Vince Gill with Henley and longtime Eagles Joe Walsh (a former Encinitas resident) and Timothy B. Schmit. 5 p.m. Sept. 22. Petco Park, 100 Park Blvd., downtown. $99.50-$486. (800) 745-3000. ticketmaster.com
Eighth annual AimLoan.com San Diego Blues Festival
Rock and Roll Hall of Fame inductee Billy Gibbons of ZZ Top is this year's headliner. The very long-bearded Texas guitarist and singer has long been steeped in the blues, a music he plays with well-honed skill and unbridled enthusiasm. The festival's lineup also includes Tommy Castro & The Painkillers, two-time Grammy nominee Kenny Neal and more. Proceeds benefit the Jacobs & Cushman San Diego Food Bank. Sept. 8. Embarcadero Marina Park South, downtown. $30 general admission; $150 and $250 VIP packages. (858) 863-5198. sdbluesfest.com
2018 KAABOO Del Mar
Will former Led Zeppelin singer Robert Plant and his latest band draw a bigger crowd at KAABOO than headliners Katy Perry, Foo Fighters and Imagine Dragons? Quite possibly. Other options at this year's festival range from Blondie, Jewel and Post Malone to Wiz Khalifa, Stone Temple Pilots and comedian Craig Ferguson. Plus, of course, the usual menu of gourmet food items, wine, beer and mixed drinks. Did we mention the swimming pool? Sept.14-16. Del Mar Fairgrounds, 2260 Jimmy Durante Blvd, Del Mar. $249 three-day general admission passes; $849-$15,000 three-day VIP packages. kaaboodelmar.com
Trombone Shorty & Orleans Avenue, Preservation Hall Jazz Band, New Breed Brass Band, Cyril Neville, Walter "Wolfman" Washington
Not since the heyday of the sadly defunct San Diego Street Scene festival have so many top New Orleans music acts been featured in a single lineup here, let alone on one stage. Dancing shoes and Mardi Gras beads aren't mandatory at this Big Easy-styled celebration, but are recommended. 7 p.m. Sept. 16: Harrah's Resort SoCal, 777 Harrah's Rincon Way, Valley Center. $49 (must be 21 or older). (800) 745-3000. ticketmaster.com
Also recommended
Sam Smith: Sept. 1, Valley View Casino Center.
Leon Bridges, with Masego: Sept. 5, Cal Coast Credit Union Open Air Theatre at SDSU.
Lyle Lovett & His Large Band: Sept. 11, Humphreys Concerts by the Bay.
Florence & The Machine: Sept. 23, Viejas Arena.
First Aid Kit, with Julia Jacklin: Sept. 25, Observatory North Park.
george.varga@sduniontribune.com
Twitter @georgevarga
Sign up for the Pacific Insider newsletter
PACIFIC magazine delivers the latest restaurant and bar openings, festivals and top concerts, every Tuesday.
You may occasionally receive promotional content from the Pacific San Diego.