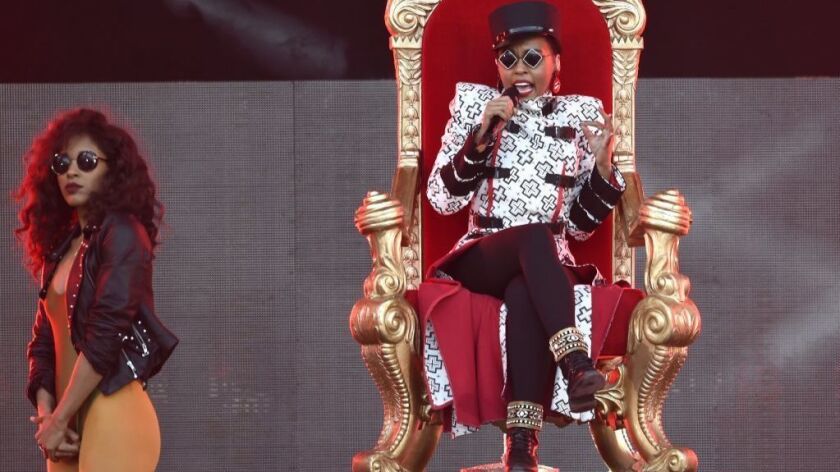 Does Janelle Monáe have royal aspirations?
You might think so, judging by the red-and-gold throne she sang perched atop for part of her June 2 performance at Banc of California Stadium in Los Angeles.
Then again, Monáe was mentored by Prince and you can hear the late superstar's influence all over "Dirty Computer." It's the first album in five years by the charismatic singer and actress, who co-starred in the film "Hidden Figures" and the Oscar-winning "Moonlight."
Monáe is only five feet, but towers over many of her taller contemporaries in the world of pop culture. Accordingly, her on-stage remarks during the January Oscars telecast about sexual harassment and gender inequity in Hollywood still ring loud and clear.
''We come in peace, but we mean business," Monáe said. "It's not just going on in Hollywood, it's not just going on in Washington, it's right here in our industry as well. And just as we have the power to shape culture, we also have the power to undo a culture that does not serve us well.''
Janelle Monáe, with St. Beauty: 7:30 p.m. Wednesday, June 20. Cal Coast Credit Union Open Air Theatre at SDSU, 5500 Campanile Drive, San Diego. $29.50-$69.50. (800) 645-3000. ticketmaster.com
george.varga@sduniontribune.com
Twitter @georgevarga
---