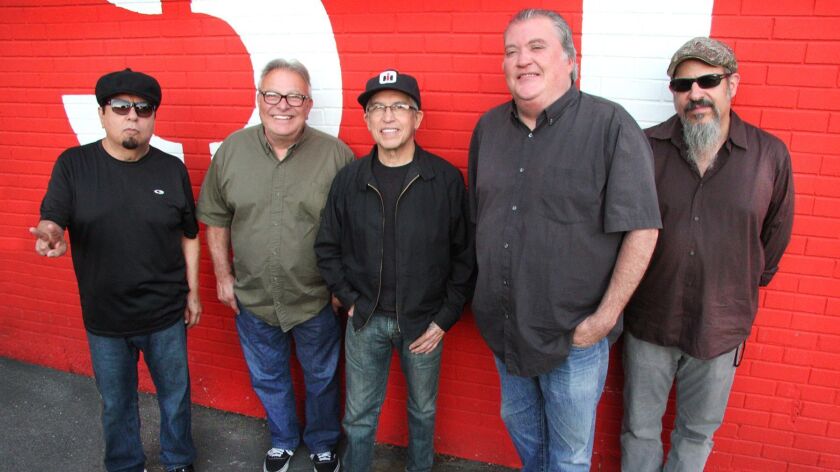 For several decades, a regular highlight of Los Lobos' concerts has come when its members put down their electric guitars to play an acoustic mini-set.
Then again, this Grammy Award-winning Los Angeles quintet began as an entirely unplugged band back in the 1970s.
Moreover, two of its standout albums, 2005's "Acoustic En Vivo" and 1989's "La Pistola y El Corazón," showcase exactly how vibrant their music sounds, sans amplification.
The band's most recent album, 2015's aptly titled "Gates of Gold," came 28 years after its ebullient version of the 1958 Ritchie Valens' hit, "La Bamba," gave Los Lobos its first — and, so far, only — international chart-topper.
For discerning fans, all the band's records qualify as hits, with or without an official No. 1 designation. And, whether amplified or unplugged — as Los Lobos will be Friday night in Poway — their songs are a testament to the enduring appeal of one of America's finest musical ensembles.
Poway OnStage presents Los Lobos Acoustic: 8 p.m. Friday. Poway Center for the Performing Arts, 15498 Espola Road Poway. $28-$75. (858) 748-0505. powaycenter.com
george.varga@sduniontribune.com
Twitter @georgevarga
---