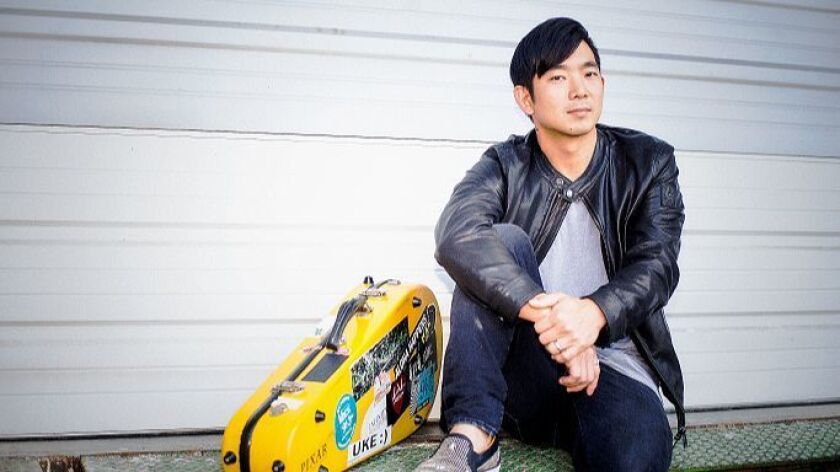 World-renowned ukulele virtuoso Jake Shimabukuro — on a worldwide tour in support of his newest album "Nashville Sessions" — brings his artistry and fast finger work to San Diego County during this stop at the California Center for the Arts, Escondido.
Taught by his mother, Shimabukuro has been playing since he was 4 years old. Now 41, he's got fans all over the globe and has collaborated with everyone from Yo-Yo Ma and Jimmy Buffett to Dave Koz and Bette Midler.
The Hawaii-born musician is a strong advocate of music education and healing through music, having been at one point the spokesperson and director of Music Is Good Medicine, a non-profit that encouraged healthy lifestyles through music.
A masterclass with Shimabukuro will be held at 3:30 p.m. today. It costs $100 and doesn't include the concert tonight.
Jake Shimabukuro: 7:30 p.m. March 1. California Center for the Arts, Escondido, 340 N. Escondido Blvd., Escondido. $35-$70. (800) 988-4253 or artcenter.org
Twitter: @outdoorlivingsd
---