Fresh Sound welcomes guitarist Gyan Riley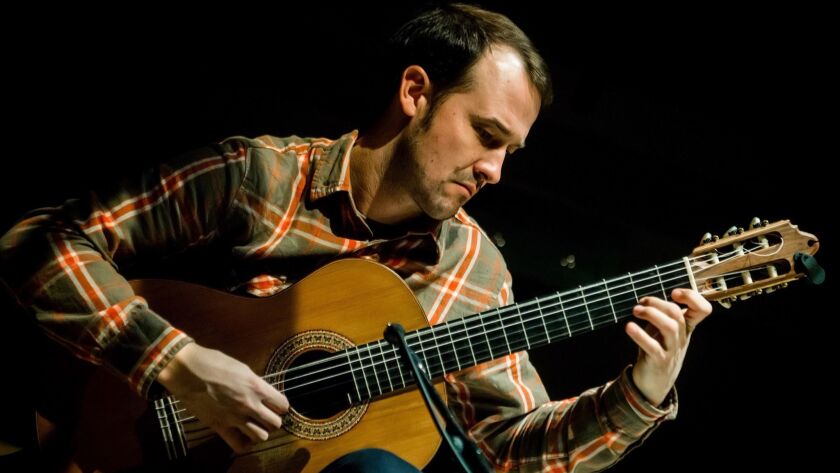 You can say music has been a big part of Gyan Riley's life.
His father is composer, pianist and vocalist Terry Riley, renowned for his minimalist approach to Western classical music.
At the age of 12, he got his first guitar, winning it in a raffle. And later, he received a full guitar scholarship at the San Francisco Conservatory — a first for the school.
On Sunday, the New York-based guitarist and composer — who has performed with everyone from Lou Reed and the San Francisco Symphony to John Zorn and the Philadelphia Chamber Orchestra — will perform in San Diego as part of the Fresh Sound music series.
Fresh Sound presents Gyan Riley: 7:30 p.m. Sunday, May 6. Bread & Salt, 1955 Julian Ave., Logan Heights. At the door: $20 general admission, $10 students. freshsoundmusic.com
Twitter: @outdoorlivingsd
---