Beatles' alum Pete Best eager to make his debut at the San Diego Beatles Fair
Pete Best was 18 in 1960 and contemplating his future when Paul McCartney asked if he wanted to audition to join The Beatles. Best, then a rising young rock drummer in Liverpool, didn't miss a beat in accepting.
"I got an offer from Paul to go to Germany, which I thought would be for a month or two," he recalled.
"I went down and auditioned and did one show with them at the Jacaranda club. A couple of days after that, we were on our way to Hamburg. It was the first time there for all of us. That was the road that opened up, and I decided: 'Yes, I'll stay with it.' I had been considering going to teachers training college."
Best spent two years playing with The Beatles in Hamburg, Liverpool and points in between. This weekend, he makes his debut at the annual San Diego Beatles Fair, which takes place Friday and Saturday at Queen Bee's in North Park.
On Friday night, Best, 76, will drum with the band The Falling Doves. He cites "I Saw Her Standing There" as a favorite song he is likely to play.
"It's a rocker," Best said during a Tuesday interview in downtown San Diego. "It captures the essence of what The Beatles were in my days (in the band). It stands the test of time. People instantly recognize it — it's a good foot-tapper."
Friday's performance will be preceded by his keynote talk, which will be done in a question-and-answer format and moderated by this writer. Best will also take questions from the audience.
"I'm open to discussing anything," he said, speaking by phone in a separate mid-March interview from his home in Liverpool's West Derby neighborhood.
"I've never said: 'I'm not going to talk about this, or that.' If I know the answer, I'll talk about it. If it's something I feel is totally rude, or an invasion of privacy, I'll say no. But 99 percent of the time, I'll answer them. I may have answered the same question a million times before. But it's special to be hearing it from the horse's mouth. So fire away."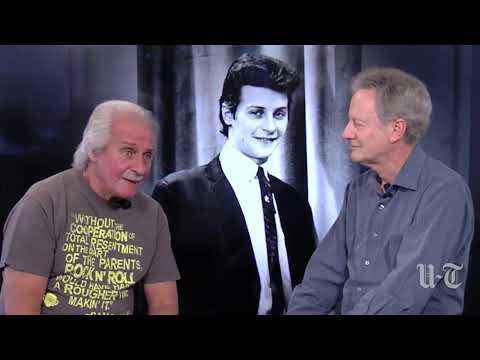 Pete Best has fond memories of his two years drumming with The Beatles, but is still mystified by his sudden termination from the biggest band in rock history.
'Mean, moody and magnificent'
During his tenure in The Beatles, news articles referred to Best as "mean, moody and magnificent" and hailed his "atom beat." A fan favorite, especially with young women, he was the only member of the band who declined to get a Mop Top haircut.
After producer George Martin signed The Beatles to Parlophone Records in June 1962, Liverpool's Mersey Beat newspaper ran a cover story with the headline "Beatles Record." The only person shown in the accompanying photo was Best.
Two months later, on Aug. 16, he was summoned to meet with Beatles' manager Brian Epstein. The drummer was fired on the spot, two years and four days after he'd joined The Beatles. Barely five months later, the revamped band scored its first chart-topping single, "Please Please Me," with Ringo Starr on drums, and soon became the biggest, most influential group in rock history.
Can Best explain, 56 years later, why he was sacked from The Beatles?
'I wish I could. I wish I could," he said. "It's the unanswered question. There's been a lot of bulls--- said over the years, by people who weren't there, but wanted to put their two cents in.
"All that was said — the reason put forth by Brian — was: 'The lads want you out and Ringo in,' and that they felt Ringo was a better drummer. I'd been with them for two years and it was done behind closed doors. …
"All of a sudden, I was out and another drummer takes my place? It doesn't make sense. I couldn't get answers from Brian; he suddenly became unavailable. The other Beatles weren't there at the dismissal. They didn't want to talk or have anything to do with me."
Best was understandably dismayed that none of the other Beatles had discussed their dissatisfaction with his drumming, or even hinted his ouster was imminent. To make matters worse, Starr — whom Best had considered a friend — was complicit.
"It didn't make sense at that time, because I was (thought) to be one of the best drummers in Liverpool," Best said. "Nothing really made sense, to be honest."
John Lennon later acknowledged that The Beatles did not handle the Best situation well, saying: "We were cowards. We got Epstein to do the dirty work for us."
Some speculated that Best was ousted because he was better-looking than the other Beatles and drew a conspicuous number of screams when the Fab Four performed on stage.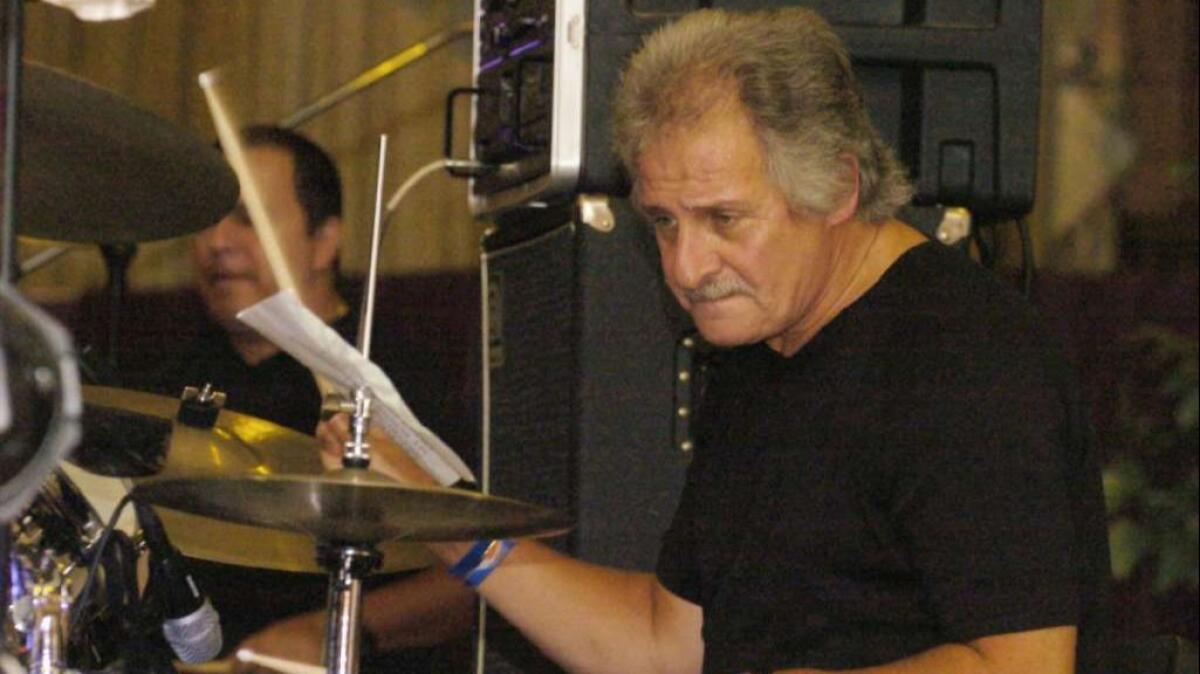 Lead a 'second Beatles?' No, thanks.
Whatever the reason for his dismissal, some fans did not take kindly to the sacking. When The Beatles performed their first gig with Starr just days later in Liverpool, Harrison was jostled and received a black eye. Signs and chants of "Pete forever, Ringo never!" abounded.
Angry and resentful, but — he stresses — not bitter, Best subsequently led his own bands with little success. He turned down an offer from Epstein to join another Liverpool band, The Merseybeats, which Epstein felt could become a "second Beatles" with Best at the fore.
"They were excellent musicians and (Brian) saw a lot of potential in them," Best recalled of The Merseybeats. "He basically turned (to me), and said: 'I'd like you to become the drummer with them.' This is what's so funny about it. He said: 'I'd like you to turn them into a second Beatles.'
"So I wasn't good enough to actually play in the Beatles? But he had faith in me in developing this young band into becoming the 'second Beatles?' Even though it was a lovely offer, because of the circumstances — I would basically (have been) second string to (The Beatles)— I said: 'I appreciate the offer, but..."
The mustachioed drummer sighed at the memory. The irony that Epstein, who fired him, wanted to re-hire Best to create a band to rival The Beatles, is even more pronounced now than it was then.
Best attempted suicide in 1965, then regained his equilibrium and sense of purpose. A married father of two young children, he took a civil service job at a local employment office in 1968, eventually rising to a top managerial position.
"I became a normal guy in Liverpool," Best said.
He returned to music in 1988 and has since released five albums. His younger brother, Roag, shares drumming duties with him and will join Best at the San Diego Beatles Fair, whose lineup also includes Ringo impersonator Ringer Starr. On Saturday, the elder Best will return to the Beatles Fair to meet and chat with fans. Roag will perform at the end of the evening.
Best retired from his civil service job in 1994, one year before "The Beatles Anthology, Vol. 1" double-album was released. It featured him on 10 songs and sold more than nine million copies. He received a seven-figure royalty check.
Best owns property and usually performs on weekends. If all goes according to plan, he and his brother will open a Beatles museum this summer on Matthew Street in Liverpool. It will be across the street from the Cavern Club, the Liverpool venue where The Beatles frequently performed.
"I also do speaking engagements, so I have a pretty full agenda," Best said. "But it's a healthy agenda, and I enjoy doing it."
San Diego Beatles Fair 2018
With: Pete Best, The Falling Doves, The Dave Humphries Band, True Stories, The Baja Bugs, Mojo Working, Ringer Starr, Jon Kanis and more
When: 7 p.m. to midnight Friday, noon to midnight Saturday
Where: Queen Bee's, 3925 Ohio St., North Park
Tickets: $35 Friday, $25 Saturday, $50 (two-day VIP pass), $10 (kids 4-12, Saturday only)
Phone: (619) 255-5147
Online: eventbrite.com/
george.varga@sduniontribune.com
Twitter @georgevarga
Sign up for the Pacific Insider newsletter
You may occasionally receive promotional content from the Pacific San Diego.