Jewel, on tour with dad and brothers, ready for business beyond music
Jewel has a voice for music and a mind for business.
One of the top-selling female singer-songwriters of the 1990s, the former San Diego troubadour isn't about to leave the music business behind. But she is ready to embrace the business world away from music as an entrepreneur.
So, welcome, please, Jewel Inc.
Her new company will provide various mindfulness practices and coping mechanisms to companies that want to invest in the well-being of their employees and customers. Jewel developed these practices and mechanisms when she was a homeless San Diego teenager and aspiring troubadour. She honed them as a musician (worldwide album sales: 27 million) and poet (her 1998 collection, "A Night Without Armor," is the top-selling poetry book — with sales of 2 million — in U.S. history).
But with record sales continuing to plummet in this digital era and consumers favoring singles over albums, the Alaska native regards music as a less than ideal means to support herself and her 6-year-old son, Kase. The numbers back her up.
Jewel's two most recent songs to make the national Billboard charts — 2006's "Again and Again" and 2008's "Stronger Woman" — peaked at No. 80 and No. 84, respectively. Her most recent album, 2015's earthy, stripped-down "Picking Up The Pieces," entered the Billboard charts at No. 22, then dropped off altogether after just one week.
So turning to other avenues appears to be a sound move based on pragmatism as much as a desire to explore new horizons.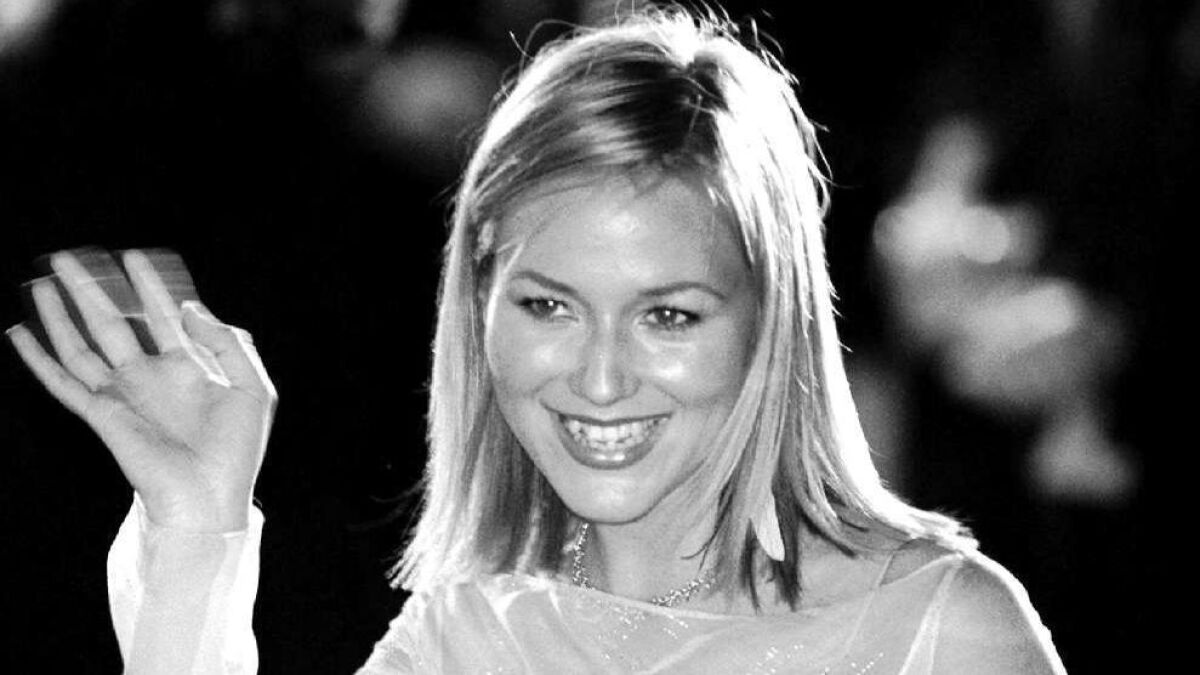 'I don't want to be dependent on music'
"Music will always be there, but I don't want to be dependent on music as my sole source of income," said Jewel, 43, whose Handmade Holiday Tour with her singer-songwriter dad and brothers includes a Dec. 4 concert at the San Diego Civic Theatre.
"Because the only source of income in music now is touring. And, as the mother of a child, I don't want my sole income to be from touring. So I wanted to do something I'm passionate about that will let me be at home and support my music habit. I've never been conventional. Music will always be a part of who I am, but it's never been all of who I am."
Jewel, who is divorced from retired rodeo star Ty Murray, now lives in Nashville with her son. She sums up her new entrepreneurial pursuits as "investing in human capital." Her first corporate partner is Zappos, which is also sponsoring her Handmade Holiday Tour.
Jewel Inc. comes a year after the launching of her website JewelNeverBroken.com, which takes its title in part from her 2015 memoir, "Never Broken — Songs Are Only Half the Story."
The website is a joint project with mindfulness research expert Judson Brewer. It was created to encourage "emotional fitness." Jewel Inc. expands on that premise.
"It's really designed to help people at a time when depression is at all-time high," Jewel said.
"There will be a digital tool kit that companies can buy to (foster) better parenting and mental and physical health fitness. I'm also creating a cartoon for toddlers. And I'm creating curriculum for public schools to help sixth-graders realize they are observers of their thoughts, not victims of them."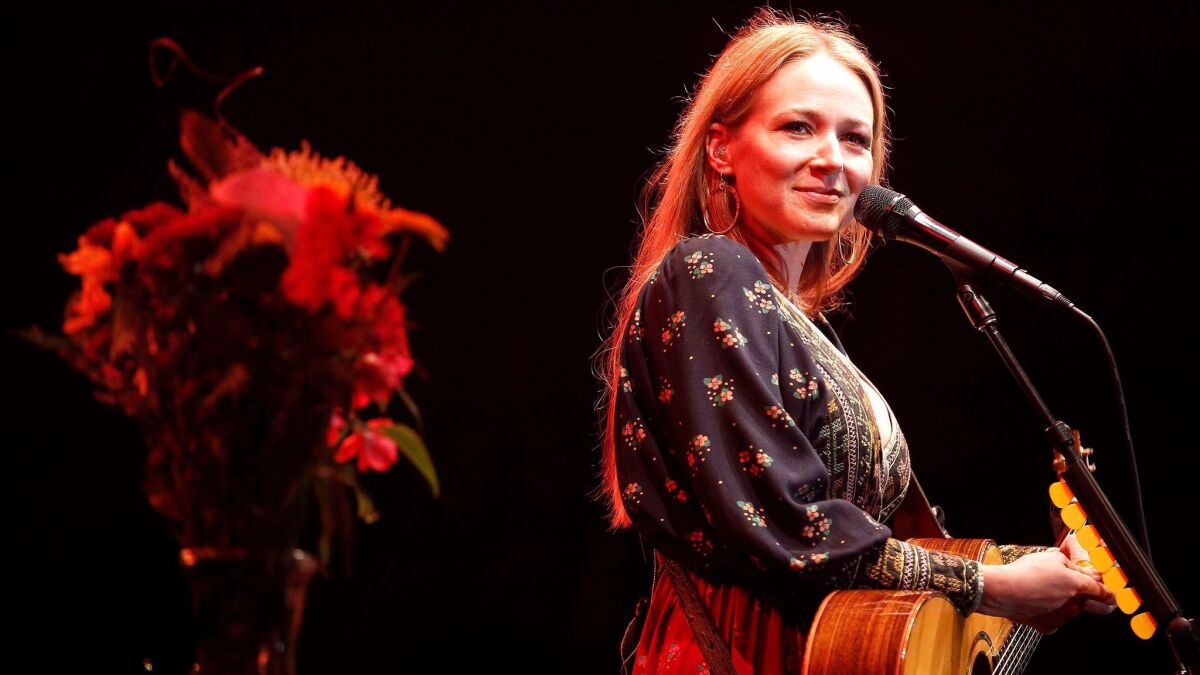 Rising above trying circumstances
Such goals and terminology may sound New Age-y or pedantic. But Jewel can point to the adversity she overcame growing up as a testament to her ability to rise above trying circumstances.
"I really feel that my life has been painful," she said in a 2015 Union-Tribune interview. "But it's not a pain I wish to hang on to; that would make me so bitter that I couldn't have any joy or trust.
"But I'm OK. I'll be OK, and that was the take-away, that we can figure this out. Many people suffer much worse than I have. And that's what I wanted people to see in the book — an honest look at things that have been difficult for me, which might help when they look at their own lives."
Jewel grew up on a homestead near the Alaskan town of Homer. Her parents divorced when she was 8. Her father, Atz Kilcher, was abusive to her and her brothers. Things got rockier for her from there, but are much better now.
"My dad and I had a difficult relationship after he and my mom divorced," Jewel said. "He struggled with alcoholism and he was raised in an abusive household. It's remarkable to see how he can change in his 60s — not change, but get rid of all the bad stuff and learn how to handle himself in new, ethical ways and learn a new emotional language.
"Our dynamic now is very different than when I was a child, so we can enjoy the relationship in a way that's incredibly authentic.' My dad is amazing. He's toured with me on and off, and my younger brother, Atz Lee, has opened shows for me. But this is the first time my dad, both my brothers and me are touring together. We're really coming full circle in a lot of ways."
When she was a child, Jewel and her dad performed as a duo in Alaskan bars. Drunken men would hit on her, in spite of the fact she was still in elementary school.
At 15, she left her father to live with her mother in Anchorage. She began shoplifting. At 18, after moving to San Diego, she began living in her car after losing her job when she refused to sleep with her boss.
At 30, after becoming a top-selling troubadour, Jewel discovered she was several million dollars in debt. A lengthy legal battle with her mother, who had been her manager, ensued. The two have been estranged since 2003.
"I am sad but thankful that I had a lot of training being raised in bars," Jewel said. "I was raised around drunk predators my entire life, men putting moves on me and saying: 'Call me when you're 16; you'll be a great lay.' I was just a kid!
"I had a lot of practice learning to trust my instincts. If somebody made my hair stand up, I paid attention. The reason I was homeless is that I wouldn't sleep with my boss. And my prior boss in San Diego wanted me to be part of a nude calendar. It's really about someone exploiting vulnerability with their power."
It remains to be seen, of course, if Jewel's mindful new business venture is a success or falls flat. Either way, she is eager to see what happens next.
"I like proving people wrong and I'm not afraid of failing," Jewel said. "There's nothing anybody can take from me. And it hurts my heart if I'm afraid to take a risk. And that's what motivates me more than anything.
"So even as I look at building a new business, there's no guarantee it will work out. But (taking chances) is what I love to do. I've tried to have longevity as a singer-songwriter and take risks, whether the media understood them or not. So we'll see. Time will tell."
Jewel on opening concerts early in her career for:
The Ramones: "I learned from the Ramones that the punk-rock spirit is about the spirit of revolution, not the genre of music. When I opened for the Ramones in amphitheaters, nobody was up front and they were all on the lawn in the back. I was alone on stage and got everyone to jump the barriers and rush to the front, which felt pretty cool for a folk singer! Punk was about being provocative, and I've always had a rebel's heart."
Neil Young: "Neil taught me not to care — not to care about your (latest) single or writing songs for radio (airplay) — and to be ready to hash it out and believe in what you are doing. I was really wavering back then, because I didn't think I had a (potential) hit on my first album. And he was like: 'Who cares? Write the songs you like and tour.' He really gave me the courage to keep going when it looked like radio would never play me."
Bob Dylan: "He believed in me at a time when nobody did. He loved that I was touring solo acoustic. He was like: 'Keep going!' He gave me courage. It was him and, then, Neil Young after him. They taught me what it is to be a songwriter, what a sacred duty it is, and that it's not about being commercially successful. It's about talking about social issues, without being dogmatic, raising questions and following your own muse — no matter what lows or highs it takes you into. That was life-altering."
Q: Didn't Dylan give you a noogie one time when you were singing on stage together?
A: "He did! We were going to sing 'Will the Circle be Unbroken?' I went toward the back-up singer's microphone and he pulled me to his microphone, which just doesn't happen. I was sharing a microphone with Bob frickin' Dylan, nose to nose! As we were singing he gave me a noogie, like: 'I'm just a dork'!"
Jewel's Handmade Holiday Tour
When: 7:30 p.m. Dec. 4
Where: San Diego Civic Theatre,
Tickets: $35.50-$65 (plus service charges)
Phone: (800) 745-3000
Online: ticketmaster.com
george.varga@sduniontribune.com
Twitter @georgevarga
Sign up for the Pacific Insider newsletter
You may occasionally receive promotional content from the Pacific San Diego.