Grammy Awards at historic crossroads for 60th anniversary, but will status quo be overturned or thrive?
Depending on how the votes stack up, Sunday's 60th anniversary edition of the Grammy Awards could set a major historical precedent or be a major setback. Yet, even before a single vote was cast, a landmark was set for the music world's most prestigious annual awards fete.
For the first time in Grammy history, not one of the five nominees for Album of the Year — the awards show's most prestigious category — is a white man.
For the first time, three of those five nominees— Jay-Z (for "4:44"), Kendrick Lamar (for "DAMN.") and Childish Gambino (for "Awaken, My Love!") — are hip-hop or R&B artists. The other two contenders are pop-soul favorite Bruno Mars (for "24K") and singer-songwriter Lorde (the sole female artist in this category, for "Melodrama").
For the first time, three of the five Record of the Year nominees — take another bow, Jay-Z, Lamar and Gambino — are also hip-hop or R&B artists. Jay-Z has a field-leading eight nominations, followed by Lamar with seven and Mars with six. Gambino has five. So do fellow hip-hop and R&B artists Khalid, No I.D. and SZA.
And, for the first time, a Spanish-language number — Daddy Yankee and Luis Fonsi's landmark megahit "Despacito" — could win for Song of the Year.
The last (and only) time the Song of the Year went to a non-English language composition was at the first Grammy Awards ceremony in 1959, when Italy's Domenico Modugno and Franco Migliacci won for "Volare."
Reflecting the surge in diversity in this year's nominations, hip-hop and R&B will be well-represented in today's telecast, which airs live in San Diego beginning at 4:30 p.m. Sunday on KFMB Channel 8. (Winners in more than 70 of the 84 Grammy categories will be announced, beginning at noon Sunday, during the pre-telecast ceremony, which will stream live on grammy.com.)
The lineup on the performance-heavy show features Lamar, Gambino, SZA and Cardi B, along with Mars, U2, Rihanna, Pink, Lady Gaga, Elton John, Miley Cyrus, Sam Smith, Eric Church, Kesha, Emmylou Harris, Gary Clark Jr. and more.
The inclusion of 2017 breakout star Cardi B is both logical and confusing. She was not nominated for Best New Artist or in any other major category, where her ubiquitous hit, "Bodak Yellow," would have seemed a logical Record of the Year contender. Then again, a report published Thursday by the Annenberg Inclusion Initiative at USC found that — over the past five years — male artists accounted for more than 90 percent of Grammy nominees.
The list of Sunday's performers also includes Yankee and Fonsi. Their joint appearance on the telecast will mark only the 13th time in the past 30 years that Latin music artists have performed on the Grammys.
Split votes possible
Of course, it's possible the hip-hop and R&B triumvirate of Jay-Z, Lamar and Gambino (the musical alter ego of actor Donald Glover) could split the Album of the Year votes.
And even with his field-leading eight nominations, Jay-Z may have to be content with wins in lesser categories. That's exactly what happened last year to his wife, Beyoncé, who had a field-leading nine Grammy nominations — including Album of the Year — but won only for Best Urban Contemporary Album and Best Music Video.
If the votes for Jay-Z and Lamar cancel each other out, Mars could triumph, which would be a victory for him and a setback for the Grammys' claim to increased relevance.
But Mars' expertly crafted fusion of retro-steeped soul, funk and pop on his "24K" album should earn favor with older and more mainstream Grammy voters. Many of them still regard hip-hop with doubt, or mistrust, and embrace new music that draws heavily from the past and sounds instantly familiar.
Or 21-year-old Australian Lorde could get the nod, especially given that four of the 10 most recent Album of the Year winners have been young, white pop singer-songwriters who focus on introspective themes.
Still, in an era that has seen a major recent cultural shift with the #MeToo and Time's Up movements for women's rights and gender equality, the rise of hip-hop and R&B nominees in the top Grammy categories has been hailed as an overdue sea change. Ditto the fact that, for the first time, female rap artists — specifically, Cardi B and Rapsody — could win the Grammys for Best Rap Album, Song and Performance.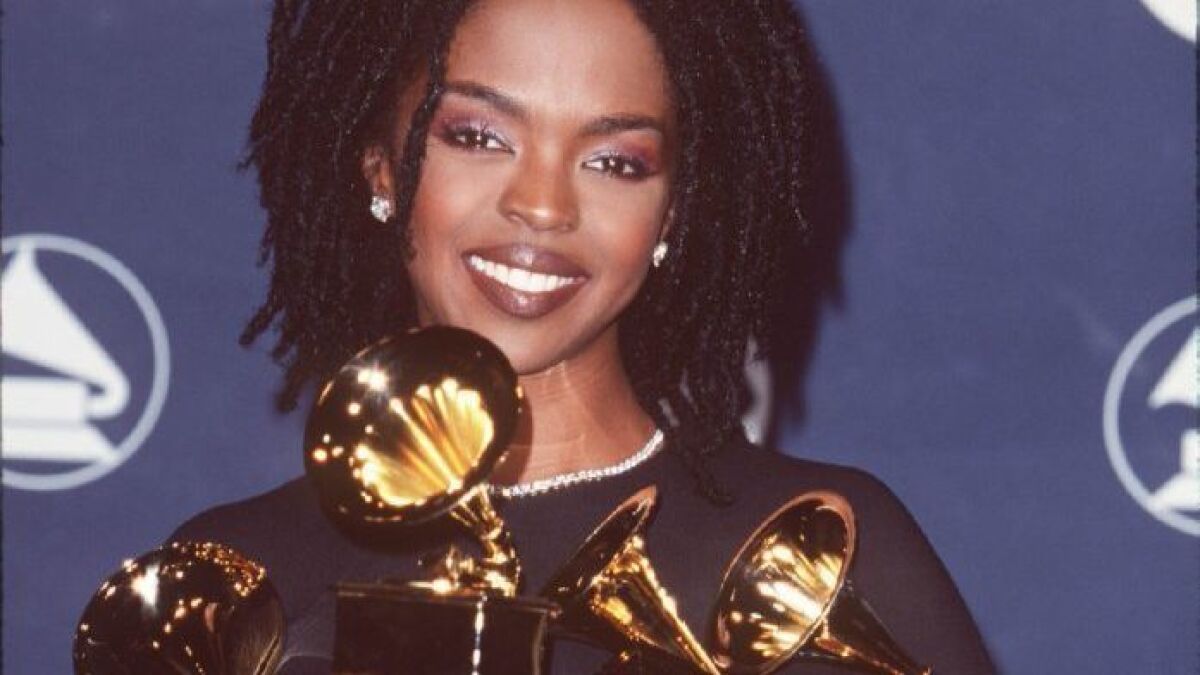 New era?
But is a sea change really afoot? Or will it be business as usual?
In 2016, the critically acclaimed Lamar had 11 nominations, while the Weeknd had eight and Drake had five. Lamar went home with five trophies, only one of which was not in a hip-hop category, while The Weeknd won two and Drake won none.
The number of other major hip-hop and R&B artists to earn multiple Grammy nominations in the past decade is considerable. The number to actually win in major categories is much smaller.
In fact, only two hip-hop acts have ever won Album of the Year honors — Lauryn Hill's "The Miseducation of Lauryn Hill" in 1999 and OutKast's "Speakerboxxx/The Love Below" in 2004.
Prior to Hill, the most recent R&B-oriented artist to win for Album of the Year was Whitney Houston, although her music had been greatly homogenized to increase its pop-radio appeal. Perhaps even more telling, no hip-hop performer has ever won a Grammy for Song of the Year or Record of the Year, the two top categories after Album of the Year.
And while the world of music, happily, has always been wonderfully multi-hued, between 2008 and last year there has been only one Album of the Year winner who is not white. That was jazz piano great Herbie Hancock, who won for "River: The Joni Letters," an all-star Joni Mitchell tribute album that featured Mitchell herself.
The winners since Hancock are, in order: Robert Plant & Alison Krauss (for "Raising Sand"); Taylor Swift (for "Fearless"); Arcade Fire (an American/Canadian band that includes one member whose parents are from Haiti, for "The Suburbs"); Adele (for "21"); Mumford & Sons (for "Babel"); Daft Punk (for "Random Access Memories"); Beck (for "Morning Phase"); Taylor Swift (for "1989"); and Adele (for "25").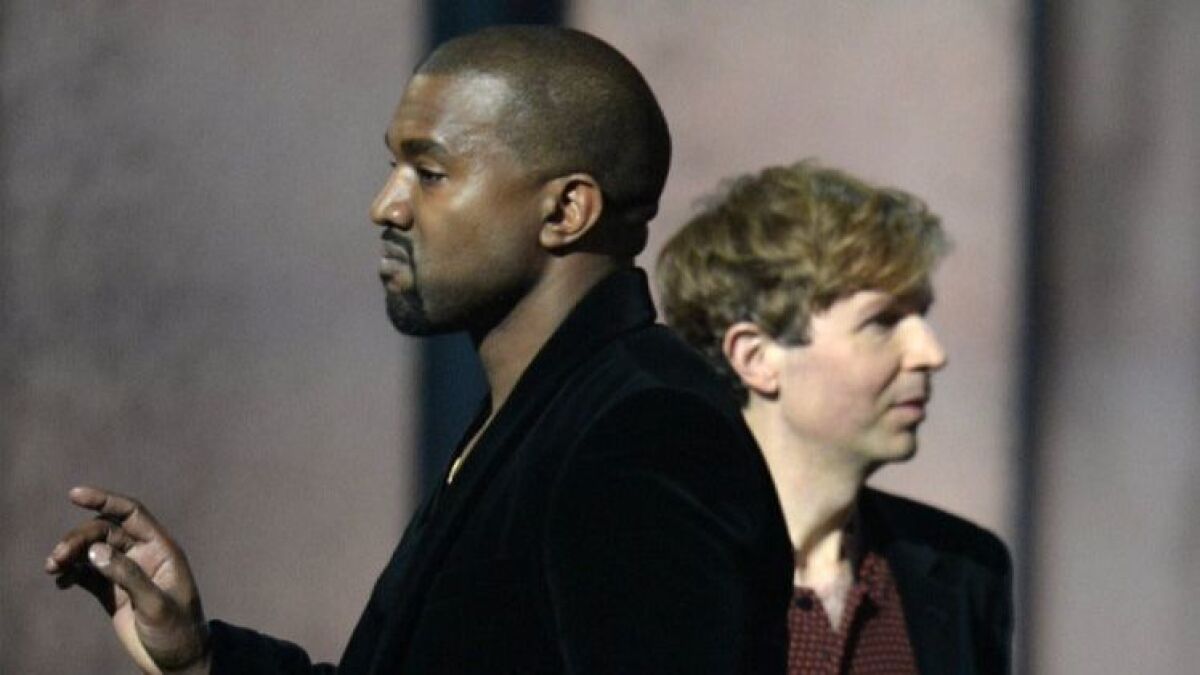 Course correction
Intriguingly, and not without irony, the recent wins for Beck, Swift and Adele appear to have set in motion some key changes that made this year's Album of the Year ballot so hip-hop- and R&B-friendly. (To be eligible in this year's 84 categories, recordings had to be released between Oct. 1, 2016, and Sept. 30, 2017.)
Beck's 2015 Album of the Year win over the heavily favored Beyoncé led to a large uproar that would have happened even if Kanye West hadn't stormed the stage during Beck's acceptance speech to protest.
West later acknowledged he had yet to hear Beck's album at the time, but his protest still had merit. He boycotted the 2017 Grammys. So did Drake and hip-hop star Frank Ocean, who declined to submit any of his recordings for Grammy consideration last year, despite having won in two categories in 2013, a year when he had five nominations. (Drake also opted not to submit any of his recordings for 2017 Grammy consideration.)
And when Adele's "25" beat out Beyoncé's heavily favored "Lemonade" for 2017's Album of the Year win, Adele was the first to object — from the stage, during the Grammys telecast.
"I can't possibly accept this award," she said. "I'm very humbled and very grateful and gracious, but my life is Beyoncé, and the Album (of the Year) to me (is) the 'Lemonade' album. The 'Lemonade' album was just so monumental."
In the wake of the fallout that followed, the Recording Academy — under whose auspices the Grammys are presented — took some major corrective steps.
It created a hip-hop nominations review committee, with the specific mandate of focusing on the most worthy contenders for nomination, not just the best-known and top-selling ones. (The academy now has review committees in 15 Grammy categories.)
It also instituted a new re-qualification policy to ensure that all voting members are still actively involved in professional music-related endeavors.
For good measure, paper ballots were eliminated in favor of all-online voting, a move designed to appeal to younger academy members.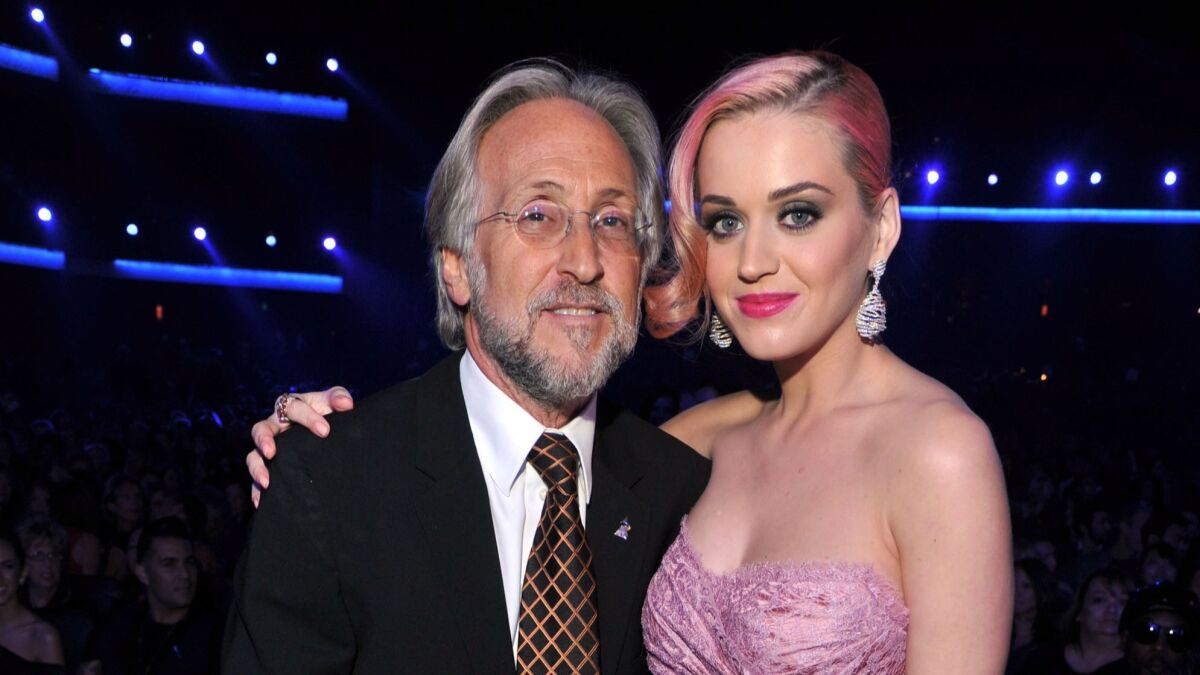 A fly in the ointment?
The combined impact of these moves may have been decisive in the prominence of hip-hop artists in this year's top categories, as Recording Academy president and CEO Neil Portnow told the Union-Tribune in a recent interview.
"I'm very pleased with how the (2018) nominations came out. More importantly, on a Recording Academy level, I think we're all very pleased and proud of the slate of nominees this year," Portnow said.
"It exhibits a great deal of thoughtfulness and care on behalf of our voting members. It shows they are savvy, current and as relevant as could be. And, to the point of diversity being important to us as an organization on every level — from our staff to the awards themselves — we're very proud of the broad scope we have."
As admirable as these steps may be, there is still a proverbial fly in the Grammys' musical ointment. And it may just be the voters themselves.
The top four general-field Grammy categories — for Album, Record and Song of the Year, and Best New Artist — are the only ones in which all of the academy's 13,000-plus voting members can cast their ballots.
This means that, rather than voting only in categories in which they have specific professional expertise — a strict Grammy rule for the other 80 categories — every member is eligible to vote.
They can do so — or not — regardless of how much or little familiarity they have with the nominees in those top four categories, as San Diego jazz concert impresario Daniel Atkinson and former Jefferson Airplane guitarist Jorma Kaukonen both acknowledged.
"I personally elect not to vote in those categories, because I know my knowledge is not current and I don't feel I have the expertise to make a really well-conceived judgment," said 15-year voting member Atkinson. He is the jazz program coordinator at La Jolla's Athenaeum Music & Arts Library and the director of public programs at the University of California San Diego Extension.
Kaukonen does vote in those categories, but through the eyes and ears of a much younger family member, as he told the Union-Tribune in 2016.
"I know the type of music I know about, but I'm not too up on modern pop music," said the 77-year-old guitarist, who — as a member of the Airplane — received a 2016 Grammy Lifetime Achievement Award.
"But I also have a 9-year-old daughter, and I asked her, 'What do you think?' She's a Taylor Swift fan, but she preferred Adele. If it wasn't for my daughter, I wouldn't be tuned in at all."
The 60th annual Grammy Awards
Hosted by: James Corden
With: U2, Kendrick Lamar, Lady Gaga, Bruno Mars, Elton John, Kesha, Little Big Town, Sam Smith, Cardi B, Miley Cyrus, SZA, Childish Gambino, Daddy Yankee, Luis Fonsi and more
When: 4:30 p.m. Sunday
Where: KFMB Channel 8
The Grammy Awards Premiere Ceremony
Hosted by: Paul Shaffer (awards will be presented in more than 70 of the 84 Grammy categories)
With: Body Count, India.Arie, Jazzmeia Horn, Taj Mahal & Keb' Mo', and Stile Antico
When: Noon Sunday
Where: Online only at grammy.com
george.varga@sduniontribune.com
Twitter @georgevarga
---
Sign up for the Pacific Insider newsletter
PACIFIC magazine delivers the latest restaurant and bar openings, festivals and top concerts, every Tuesday.
You may occasionally receive promotional content from the Pacific San Diego.