Charlie Puth, now on tour, a teen-pop star who loves sneaking elements of jazz into his songs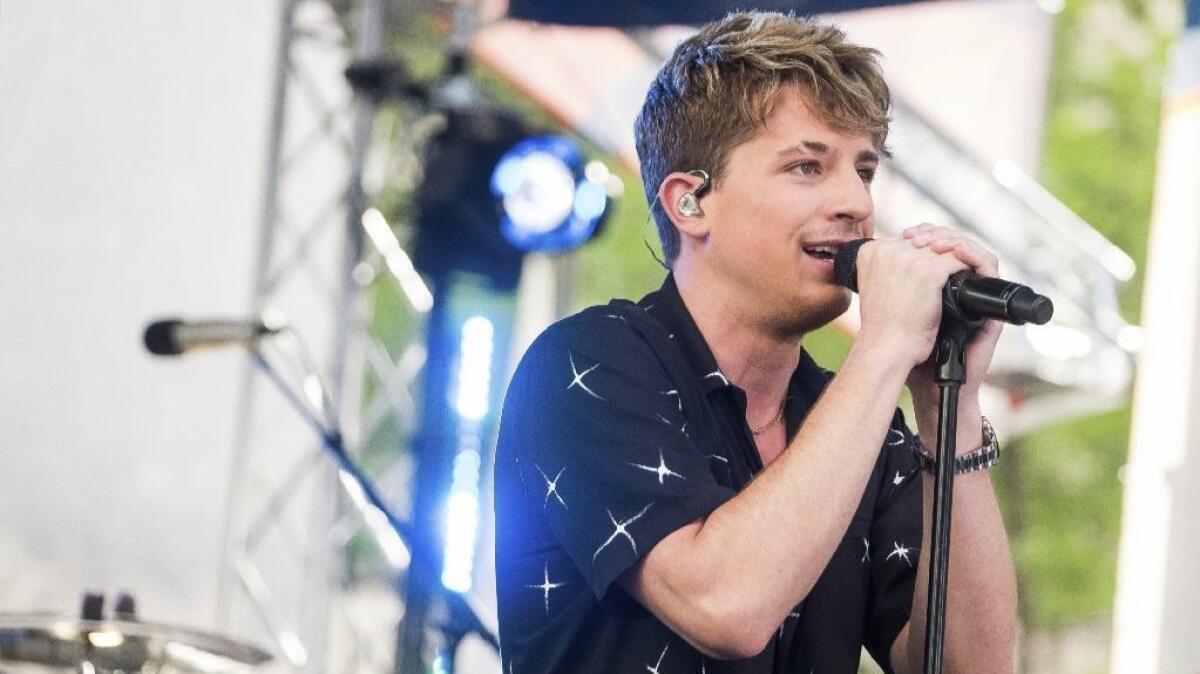 It's been three years since singer-songwriter Charlie Puth rose to prominence with "See You Again," his 2015 collaboration with hip-hop star Wiz Khalifa from the soundtrack to the hit action movie "Furious 7."
Since then, Puth has become a pop sensation in his own right with a series of catchy hits that include "Attention," "We Don't Talk Anymore," "Marvin Gaye" and "One Call Away." Make that, a pop sensation with a large teen-aged audience and an abiding love for jazz.
Or, as the keyboard-playing Puth put it at an April press conference in Los Angeles to promote "Voicenotes," his second album: "The whole album is jazz disguised as pop music. I've established a vibe where my music, it might lean adult in a way, but I still have 12-year-olds, teenagers, pre-teenagers — they are all singing the music. And that makes me the happiest guy ever because I'm secretly 'edumacating' them, whether they like it or not."
A New Jersey native, Puth is a 2013 graduate of Boston's Berklee College of Music, one of the nation's top jazz training grounds. One of his dreams, he has said a number of times, is to collaborate with jazz keyboard legends Herbie Hancock and Chick Corea.
There's little on either of Puth's two soft-rock and blue-eyed-soul-drenched albums that would captivate Corea, Hancock or anyone who doesn't consider Babyface and Bruno Mars the qualitative equivalents of Miles Davis and John Coltrane. But if Puth — who performs here Monday at Mattress Firm Amphitheatre — can bring a broader chordal and harmonic range to his sleek pop and blue-eyed soul music, more power to him.
2018 Honda Civic Tour presents Charlie Puth, with Hailee Steinfeld
When: 7:30 p.m. Monday
Where: Mattress Firm Amphitheatre, 2050 Entertainment Circle, Chula Vista
Tickets: $52-$79, plus service charges
Phone: (800) 753-4000
Online: livenation.com
george.varga@sduniontribune.com
Twitter @georgevarga
Sign up for the Pacific Insider newsletter
You may occasionally receive promotional content from the Pacific San Diego.