Bayside Summer Nights concerts to feature Patti LaBelle, Megan Hilty, Arturo Sandoval and more
The San Diego Symphony's Bayside Summer Nights concert series set an attendance record in 2016, when it surpassed the 60,000 mark for the first time in its history, then jumped dramatically to 77,000 last year. Ticket revenues topped $3 million for the first time.
Those numbers could go even higher this year, thanks to a 2018 lineup that includes R&B vocal powerhouse Patti LaBelle, Broadway star Megan Hilty, the current editions of Motown legends The Temptations and The Four Tops, and screenings — with live orchestral accompaniment — of "West Side Story" and "Harry Potter and the Goblet of Fire."
The lineup also includes Rick Springfield, Clint Black, Cuban-born jazz trumpet star Arturo Sandoval, the double-bill of singer-songwriter Marc Cohn with gospel-music legends The Blind Boys of Alabama, and more.
This year's series, which runs June 29 through Sept. 1, will mark the 35th summer season for the orchestra. It will also be either the last or second to last before the Bayside Summer Nights concert venue at Embarcadero Marina Mark South undergoes a $45 million expansion, after which it will be renamed Bayside Performance Park.
The new venue will feature permanent backstage dressing rooms and instrument storage facilities, along with what is sure to be a fan favorite: 64 indoor toilets. There will also be dedicated work spaces for the audio and video staff. Dining options and other customer amenities will also be enhanced.
The expansion will transform the seasonal summer venue, located behind the San Diego Convention Center, into a year-round concert and entertainment facility that will be able to accommodate up to 10,000 people per show. That's more than three times larger than its current 2,900 capacity, although San Diego Symphony CEO Martha Gilmer stresses there will be no more than four shows per year designed to draw 10,000.
The switch to year-round operations will also see the number of concerts held there grow, from the three-dozen or so now held annually by the symphony each summer to up to 110 annually. That increase will be phased in gradually over the next dozen years, with the majority of new events being non-symphony presentations for which the expanded venue will be rented by other organizations and promoters.
This season 'a prelude to expansion'
"There's no question that this year's Bayside Summer Nights is a prelude to the expansion," Gilmer said. "And, as we anticipate that, we're looking at how we do our programming and build up.
"We'll open the new venue in 2019 or 2020. Either way, there is only one window in which we can construct it, which is after our summer season. So, in order to open in 2019, we'd need to be breaking ground this September.
"Of course, if everything can be in place, we'd love to begin construction this year. The Port Authority gave us their approval in January, but there are some regulatory issues that still need to be sorted through with the California Coastal Commission. And, design-wise, we want to make the best decisions."
Gilmer cites several factors for Bayside Summer Nights having attracted 17,000 more concertgoers last year than in 2016. She also points to the shift in seating for Tony Bennett and Diana Ross — who drew sell-out audiences of 4,600 at their respective concerts in 2017 and 2016 — as a prelude to the venue's future with a larger capacity.
"I think the growth in attendance can be attributed to great programming and marketing," Gilmer said. "When you have great artists — and we had a fantastic lineup last year — you can talk about it effectively. Plus, we were able to understand our audience much better, and that's magical combination. And with that increased demand, we were able to find ways to increase the audience capacity — especially for Tony Bennett and Diana Ross — by using stadium seating.
"The experience has always been important to the audience and the physical location on the bay has always had value. But what we've added and enhanced over the past three years is that we invested in a first-rate, state-of-the-art sound system.
"And that has been noticed by the orchestra, the guest artists and the audience. We've also been able to bring in major, A-list artists, like Tony and Diana, and our audiences are pleasantly surprised and excited by that."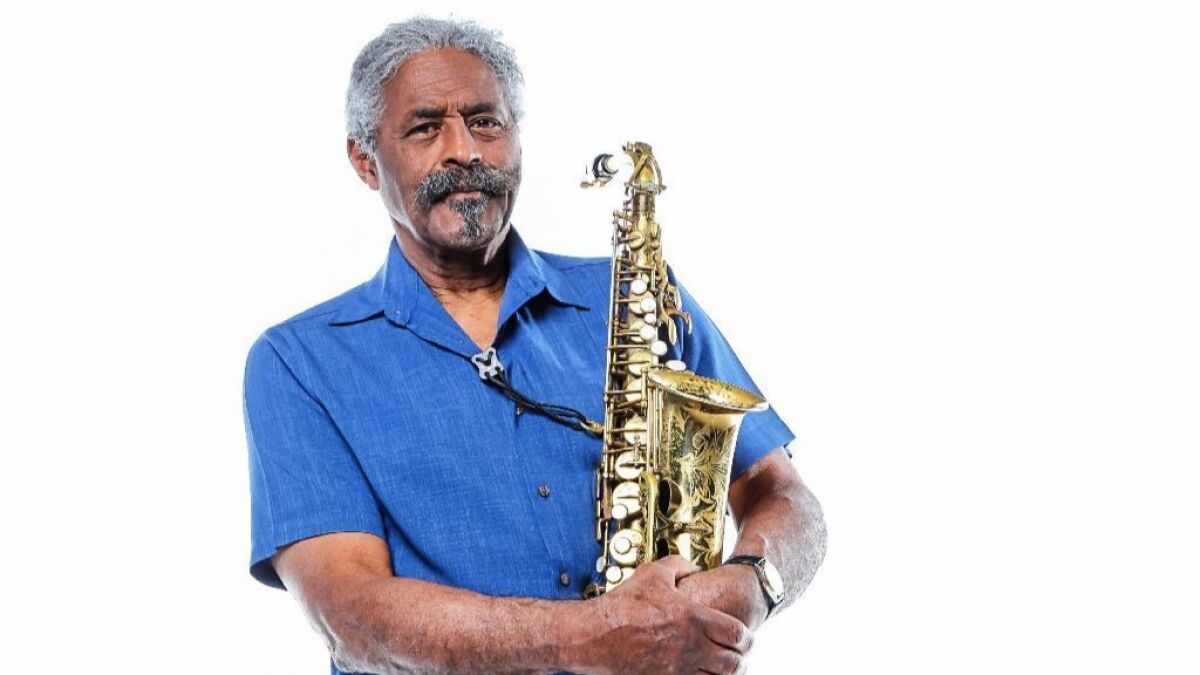 Increasing competition for headline acts
Summer is traditionally the busiest time for concerts in San Diego.
A partial list of outdoor venues with summer music seasons ranges from Mattress Firm Amphitheatre, the San Diego County Fair's Grandstand Stage and Cal Coast Credit Union Amphitheatre to Humphreys Concerts by the Bay and Viejas Casino's Concerts in the Park.
With each passing year, the competition for talent increases. So do the prices to book that talent, as venues go head-to-head to book many of the same performers. Patti Labelle, who performed last year at the San Diego County Fair's Grandstand Stage, is playing at Bayside Summer Nights. So are The Temptations and The Four Tops, who performed last year at Humphreys.
Bayside Summer Nights is the only outdoor venue located in downtown San Diego. It is also the only one that regularly features movie screenings with live musical accompaniment and Broadway-themed concerts. And it is the only one to present a three-part jazz series, curated by top San Diego trumpeter Gilbert Castellanos, who also curates the symphony's three-year old "Jazz at the Jacobs" series at Copley Symphony Hall.
"And," Gilmer noted, "we're the only summer concert series here with an orchestra.
"There are people who really enjoy the outdoor experience we present, while some of our regular season listeners prefer our indoor concerts at Jacobs Music Center's Copley Symphony Hall and really don't want to hear music outdoors.
"What's wonderful for us is that we have increased the number of people who listen to the orchestra throughout the year. As we improve the sound and experience, there will be more and more of our audience going to both out outdoor and indoor concerts. To quote our new music director, Rafael Payare — who will be involved in some of our Bayside Summer Nights concerts in the future — the sky's the limit!"
The San Diego Symphony's 2018 Bayside Summer Nights schedule
June 29-July 1: Star Spangled Pops
July 4: "America's Birthday," with Clint Black
July 6-7: Megan Hilty
July 12: Arturo Sandoval *
July 13-14: Rick Springfield
July 26: Godfathers of Latin Jazz: A Salute to Dizzy Gillespie & Chano Pozo *
July 27: Marc Cohn and the Blind Boys of Alabama *
July 28: Patti LaBelle
July 29: "Beethoven by the Bay"
Aug. 3: TBA
Aug. 4-5: "Harry Potter and the Goblet of Fire" live in concert
Aug. 9: "Bird on the Bay," A Charlie Parker Tribute, featuring Charles McPherson and Christopher Hollyday *
Aug. 10: "West Side Story"
Aug. 11: "Hooray for Hollywood"
Aug. 12: Pablo Montero
Aug. 17-18: "Chicago, The Musical" live in concert
Aug. 19: Robert Randolph & The Family Band *
Aug. 23, "Ladies Who Jam: Women in Jazz," featuring Helen Sung and Sylvia Cuenca *
Aug. 24-25: The Four Tops and The Temptations *
Aug. 31-Sept. 2: 1812 Tchaikovsky Spectacular
* The San Diego Symphony does not appear at these concerts.
When: All concerts are at 7:30 p.m.
Tickets: Single tickets go on sale April 29. Subscription tickets are on sale now online, by phone and at the symphony's downtown box office for the following packages: Ultimate Series: 8 concerts ($152-$696); Bravo or Encore Series: 4 concerts: ($84-$360); Thursday Night Jazz: 3 concerts ($51-$195); Sunday Sunset Series: 5 Concerts ($105-$430); and Sunday Classical Series: 3 Concerts ($63-$258).
Phone: (619) 235-0804
Online: sandiegosymphony.org
george.varga@sduniontribune.com
Twitter @georgevarga
---
Sign up for the Pacific Insider newsletter
PACIFIC magazine delivers the latest restaurant and bar openings, festivals and top concerts, every Tuesday.
You may occasionally receive promotional content from the Pacific San Diego.