Will 2019 be a banner Grammys year for women, or just a big bust?
Women may not yet run the world, notwithstanding the title of Beyoncé's 2011 hit song. But they could run the table at Sunday's 61st annual Grammy Awards at the Staples Center in Los Angeles, where Lady Gaga, Diana Ross, Dolly Parton (who was honored at Friday night's all-star pre-Grammy MusiCares concert), Cardi B, Katy Perry, Brandi Carlile, St. Vincent, Kacey Musgraves, Camila Cabello, Maren Morris, H.E.R., Dua Lipa, Yolanda Adams, Fantasia, San Diego's Andra Day and Little Big Town's Kimberly Schlapman and Karen Fairchild are all set to perform.
That is, women artists could run the table and win the most prestigious Grammys— if a batch of largely unpredictable variables line up in the newly expanded Album, Record and Song of the Year categories, for which a record number of women are nominated.
The same holds true in the expanded Best New Artist category, in which six of the eight nominees are female. They include Dua Lipa, Margo Price, Bebe Rexha, Jorja Smith, the duo Chloe x Halle (who performed "America the Beautiful" at last Sunday's Super Bowl) and H.E.R. (the name under which 21-year-old Bay Area R&B troubadour Gabriella Wilson records).
If those variables do line up, the music world's most prestigious — and sometimes contentious — annual awards show could be dominated by women winners in all four of its highest profile categories. That could make it an historic night for such top 2019 nominees as Brandi Carlile, Cardi B, Gaga, Musgraves, Morris, Janelle Monáe and H.E.R.
But the higher number of options on the ballot in those four categories — which this year were increased to eight nominees each, up from five apiece in 2018 — could split the ballots for voters even farther. Or, perhaps, not.
"The honest answer, from an operational perspective, is: I don't know," said Neil Portnow, the CEO and president of the nonprofit Recording Academy, under whose auspices the Grammys are presented. "I couldn't say yet, because to have a complete evaluation and sense about it, you have to go through the full process from beginning to completion. So I want to see where we go, what the results are, and — at the end of the day — what the experience was for those who are involved.
"When we institute change, especially something as dramatic as this, we want to go through a cycle before we see if we achieved everything we wanted and whether there might be some tweaks to make it better. … The bottom line is that every year is different and that it is a competition. And, in any year, with different nominees — whoever they are and given what genres they may or may not represent — where the competition comes into play is really hard to know."
Of course, the Grammys are usually full of twists and turns.
But Sunday's show may have more than ever, plus several that came earlier in the week.
On Thursday, it was disclosed that Arianna Grande — a two-time nominee this year — dropped off the list of performers after she and the show's producers could not agree on one of the songs she wanted to sing. Taylor Swift, whose "Reputation" is nominated for Best Pop Vocal Album but was snubbed in the Album of the Year category, will also miss the telecast because of a filming commitment in London.
In what may be a much bigger black eye, this year's two top nominees — Kendrick Lamar and Drake, who have a field-leading eight and seven nominations, including for Album, Song and Record of the Year — declined invitations to perform on Sunday's telecast. So did Childish Gambino, who has five nominations for his galvanizing "This is America," including Song and Record of the year. Their decisions reflect the increasingly rocky relationship between hip-hop artists and the Grammys.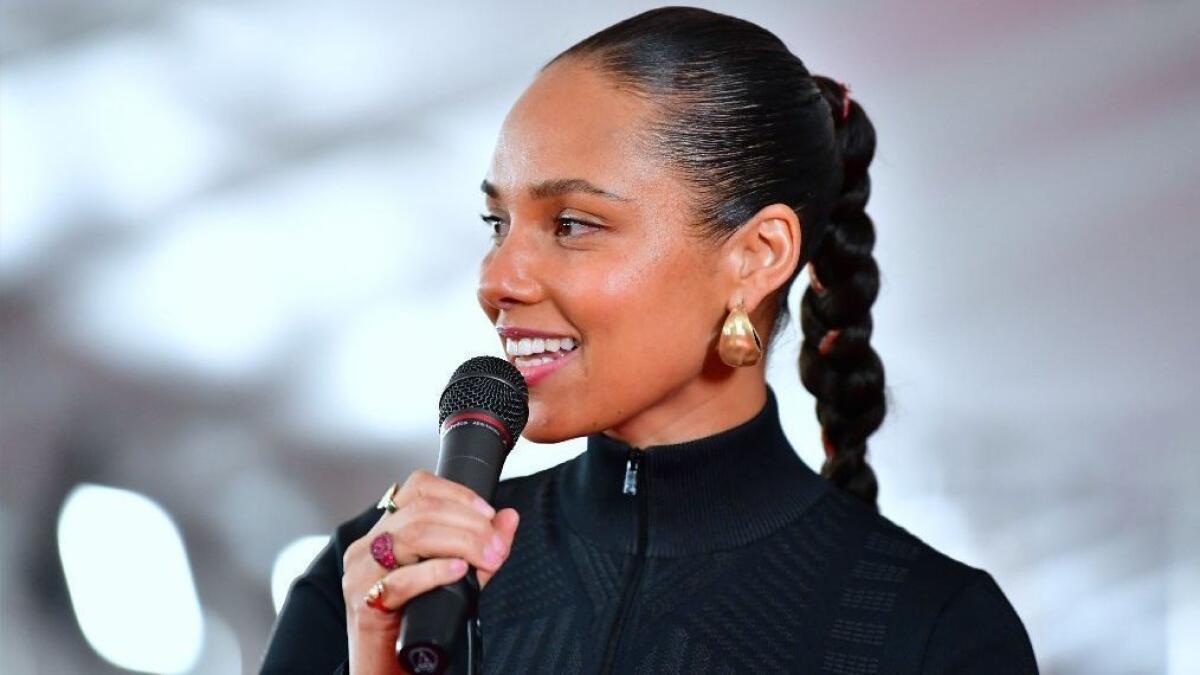 First woman Grammy host since 2004
Monáe, Musgraves, Carlile and H.E.R., who write or co-write all of their songs, are each vying for Album of the Year honors. So is social-media sensation Cardi B, a former stripper turned rapper and pop superstar of the moment. Only three of the current Album of the Year contenders — Drake, Lamar and Post Malone — are male. And Drake, whose top-selling "Scorpion" is the most uneven album of his career, will likely come up short next to Lamar, who is nominated for curating and performing on the hit film soundtrack "Black Panther: The Album, Music From And Inspired By."
Of the 2019 performers announced as of Wednesday, 17 of the 27 are women and range from Cardi B and Brandi Carlile to Lady Gaga and San Diego vocal powerhouse Andra Day. By comparison, only 13 of the 32 performers in last year's Grammys telecast were women. And last year's sole female Album of the Year nominee, Lorde, was the only artist in that category who was not given a performance slot.
For good measure, today's awards telecast will be hosted by Alicia Keys, a 15-time Grammy-winner who in 2008 scored a hit with her song "Superwoman." She will be the first female artist to host the Grammys since Queen Latifah in 2005 — and only the fifth in the event's seven-decade history.
If all of this makes it seem like women are stepping up at the Grammys this year, they are. But not nearly as much as the Recording Academy, which has taken a commendably pro-active role following the withering criticism that followed last year's edition of the Grammys. Gender disparity was not the only reason.
Jay-Z and Kendrick Lamar had a field-leading eight and seven nominations, respectively last year, including for Album, Song and Record of the Year. Prior to 2018, no hip-hop artist had ever been nominated for Record and Song of the Year.
But it was mainstream pop-funk star Bruno Mars — a safe, slick, tradition-embracing nominee — who won in all three of those categories last year. Jay-Z went home without a single victory. Lamar, who has a field-leading eight nominations this year, won five Grammys, but was also shut out by Mars in the top three categories.
The resulting wave of criticism was exacerbated by the fact that only two hip-hop albums — Lauryn Hill's "The Miseducation of Lauryn Hill" in 1999 and Outkast's "Speakerboxxx/The Love Below" in 2004 — have ever won for Album of the Year. Or, as the Union-Tribune's review of last year's Grammys began: "You can lead 13,000 Grammy Award voters to hip-hop, but you can't make them cast their ballots for it."
At least as upsetting to many, women were chronically under-represented as nominees in the major categories last year — and Best New Artist winner Alessia Cara was the only female artist to receive a solo Grammy on air during the 2018 telecast.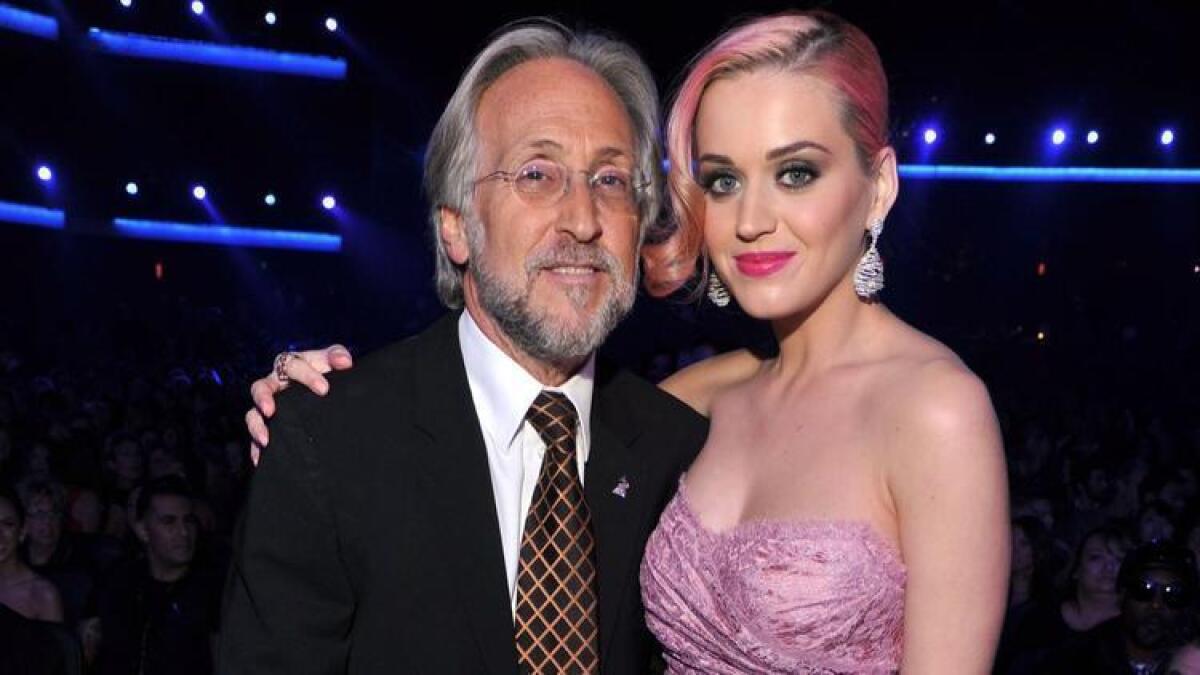 Stepping up to controversy
The situation was further exacerbated when, in the backstage Grammy media room last year, the usually savvy Recording Academy honcho Portnow was asked about the disparity in gender representation of 2018's winners. He responded "women who have the creativity in their hearts and souls, who want to be musicians, who want to be engineers, producers, and want to be part of the industry on the executive level" needed to "step up."
The hashtags #GrammysSoMale and #GrammysSoWhite quickly went viral. This was followed by calls for Portnow — under whose leadership the Grammys have grown significantly over the past 17 years — to step down. In July, it was announced he will do just that in July, after his contract expires.
"In any given year and time at the Grammys, there will be potential different issues, concerns and and elements — whether business-related, social or political," Portnow said in a recent Union-Tribune interview.
"All of those factors need to be weighed into what we do, across the board, as an organization and, certainly, as far as the nominations are concerned. That will continue. And that is healthy and is what can keep us relevant and give us the opportunity to be open-minded and be able to adjust and react to a changing landscape."
To its credit, the Recording Academy made the most of the uproar over last year's Grammys telecast.
In May, the academy launched its Task Force on Diversity & Inclusion. It is led by Tina Tchen, who was chief of staff for former First Lady Michelle Obama and Executive Director of the White House Council on Women and Girls.
Last week, that task force announced a music-industry-wide initiative to expand opportunities for female recording engineers and producers, who constitute just a fraction of the industry.
This follows the December announcement of this year's Grammy nominees, which includes former 4 Non Blondes band mainstay Linda Perry — who briefly lived in San Diego in her late teens — as one of the five nominees in the Producer of the Year, Non-Classical category.
No woman has ever won this award before or even been nominated in this category since 2004, which is the last time the Grammys had a female host. Perhaps coincidentally, on Monday Perry hosted a town hall at the Los Angeles Grammy Museum with Dolly Parton, who on Friday night was honored by an all-star musical cast as the Recording Academy's MusiCares Person of the Year.
"It's a challenging task to create objectivity out of something as inherently subjective as art," Portnow said. "If you're a Recording Academy voting member and a professional in this industry, your view of what determines excellence comes through a slightly different lens than a fan's. The Grammy Awards are not (determined) by fans, record chart positions, a performer's popularity or social media prominence, at all.
"It's really about the music and you'll always have different opinions. Ultimately, it's hard — even for the professionals — to make choices."
San Diego-bred Grammy Awards nominees
A number of former San Diegans are among this year's Grammy nominees. They include:
Gregory Porter: This intensely soulful jazz singer got his start performing here while attending San Diego State University. He won Grammys — in 2013 and 2016, respectively — both for Best Jazz Vocal Album. He is nominated this year for the sixth time in his career — in the Best Traditional Pop Vocal Album category — for "Nat 'King' Cole & Me."
Steve Roach: This veteran ambient music composer and performer is a La Mesa native who began playing electronic music here after turning away from a potentially lucrative career as a motocross racer. Roach earned his first Grammy nomination last year, after having recorded 172 albums as both a solo artist and in collaboration with other performers. He is nominated again this year — and again in the Best New Age Album category — for his 173rd album "Molecules of Motion," and has since released four more albums.
Chris Thile: This San Diego native and mandolin wizard is the co-founder of the bluegrass-and-beyond trio Nickel Creek, whose five Grammy nominations resulted in a 2003 win for Best Contemporary Folk Album. Thile has won three other Grammys, including one as a member of the four-man Goat Rodeo Sessions band with cellist Yo-Yo Ma, bassist Edgar Meyer and former San Diego violinist Stuart Duncan. Thile is nominated this year — in the Best Folk Album category — for "All Ashore," the latest album by his genre-leaping group Punch Brothers.
Grammys by the decade
1959: The first Grammy Awards were held simultaneously on the same day in Beverly Hills and New York City. The Kingston Trio, featuring Coronado native Nick Reynolds, won the first Best Country & Western Performance Grammy for their recording of "Tom Dooley." The trio also won 1960's Best Folk Performance award.
1962: The first Best Rock and Roll Recording Grammy was awarded to Chubby Checker for "Let's Twist Again." The 1963 winners in that category were April Stevens & Nino Tempo for "Deep Purple," a song that had as much to do with rock music as playwright Edward Albee, 1963's Best Spoken Word Album winner.
1976: Paul Simon concluded his Album of the Year acceptance speech for "Still Crazy After All These Years" by saying: "Most of all, I'd like to thank Stevie Wonder, who didn't make an album this year."
1984: Michael Jackson won eight Grammys for his "Thriller" album. Former Tijuana guitarist Carlos Santana tied that record in 2000 with his "Supernatural" album.
1990: Best New Artist winner Milli Vanilli had its Grammy revoked, after the disclosure that the German vocal duo did not sing a note on its debut album.
2002: "O Brother, Where Art Thou?" soundtrack album singers The Peasall Sisters — Sarah, 13, Hannah, 9, and Leah, 7 — become the youngest winners in Grammy history.
2012: Less than 24 hours before the telecast, six-time Grammy winner and 26-time nominee Whitney Houston was found dead in the bathtub of her Beverly Hills hotel room. Show host LL Cool J gave a spoken tribute at the start of the show, which later reached an emotional climax with Jennifer Hudson's impassioned performance of Houston's biggest hit, the Dolly Parton-penned "I Will Always Love You."
The 61st annual Grammy Awards
Hosted by: Alicia Keys
With: Diana Ross, Cardi B, Lady Gaga, Travis Ross, Dolly Parton, Brandi Carlile, Andra Day, Little Big Town, Arturo Sandoval, Katy Perry, Ricky Martin, Maren Morris, Camila Cabello, Post Malone with the Red Hot Chili Peppers, Shawn Mendes, H.E.R., J. Balvin, Young Thug, Dan + Shay, and others.
When: 5 p.m. Sunday, Feb. 10
Where: KFMB Channel 8
The Grammy Awards Premiere Ceremony
Hosted by: Shaggy
With: Jimmy Jam, Questlove, Sofi Tukker, Seun Kuti, Fatoumata Diawara, Natalia Lafourcade and more.
When: 12:30 p.m. Sunday, Feb. 10 (awards will be presented in at least 70 of the 84 Grammy categories)
Where: Online only at grammy.com
Twitter @georgevarga
Sign up for the Pacific Insider newsletter
You may occasionally receive promotional content from the Pacific San Diego.