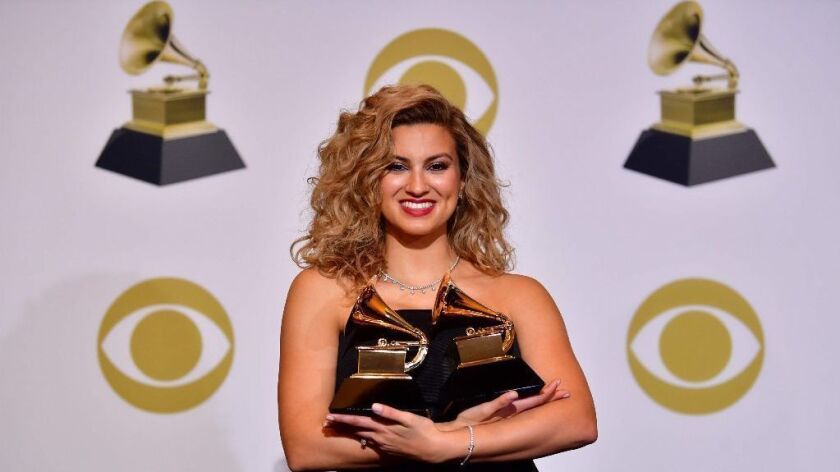 Which Tori Kelly will be performing in San Diego on Tuesday, March 5?
Will it be the big-voiced gospel singer who last month won Grammy Awards for Best Gospel Album ("Hiding Place") and Best Gospel Performance/Song ("Never Alone")?
Or will it it the big-voiced pop singer whose 2015 debut album was produced by Max Martin, the Swedish pop hit-making machine, who has collaborated with — among others — Britney Spears, Taylor Swift, Ariana Grande and Katy Perry?
For the most part, Kelly's recently launched "The Acoustic Sessions Tour" finds the 26-year-old California native focusing on her pop hits and road-testing new songs that may be featured on her next album.
Kelly is also featuring a few gospel numbers, including "Never Alone," and is likely to include her versions of songs by Prince, Destiny's Child, Michael Jackson and Frank Ocean.
Tori Kelly: "The Acoustic Sessions Tour"
8 p.m. Tuesday, March 5. Jacobs Music Center's Copley Symphony Hall, 750 B St., downtown. $25-$45 (plus service charges). (800) 745-3000. ticketmaster.com
Twitter @georgevarga
---