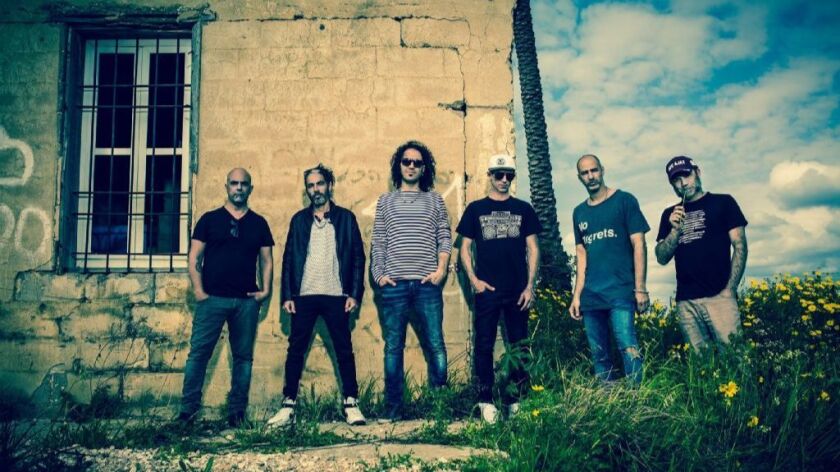 Top Israeli hip-hop band Hadag Nahash regards the combination of charged music and political commentary as a social imperative.
That's fitting for a group whose propulsive songs address such topics as war, peace, religious fanaticism, poverty and the ever-growing polarization of the left and right.
Led by charismatic rapper and singer Sha'anan Streett, who delivers his provocative lyrics mostly in Hebrew, this veteran band draws from hip-hop, funk, reggae, electronica and more.
Its best music — which includes "Shirat Ha'Sticker'' (''The Sticker Song''), "Ani Ma'amin" ("I Believe") and "Shir Nehama" ("A Song of Consolation") — speaks loudly in any language.
Hadag Nahash, with Hanan Ben-Ari: 8 p.m. Monday. David & Dorothea Garfield Theatre, Lawrence Family Jewish Community Center, 4126 Executive Drive, La Jolla. $28-$55 (members) $35-$55 (general public). (858) 362-1348 or sdcjc.org/jc
george.varga@sduniontribune.com
Twitter @georgevarga
---