Ultimate Coachella music guide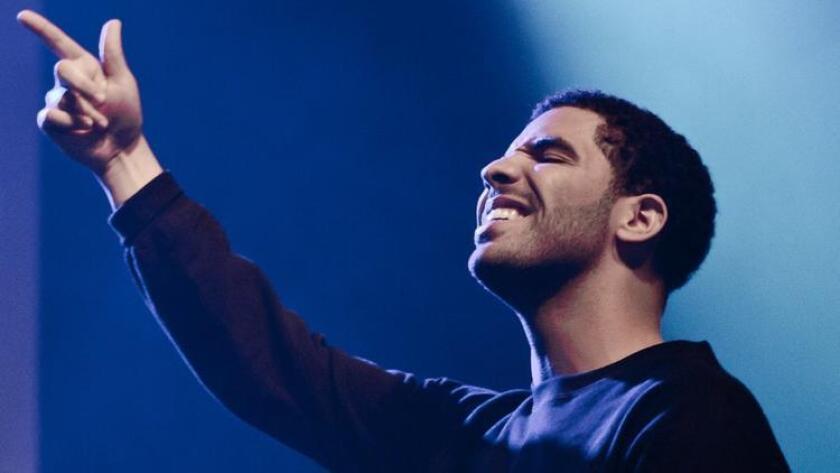 With more than 200 bands to choose from across three days at Coachella, how do you decide who to see?
To help you out, our DiscoverSD and U-T San Diego experts chose their top picks for each day in the desert - with a few surprises along the way.

FRIDAY
AC/DC
Many, many eyebrows were raised when it was announced AC/DC will headline the opening night of both weekends of Coachella this year. But so what? If any act in the festival's history can inspire hordes of hipsters to bang their heads, play air guitar and shout "Highway to Hell" in unison, it's this perpetually hard-rocking Australian band, whose first album came out in - gulp! - 1975. And if AC/DC isn't your cup of whiskey-spiked tea, there's always fellow Coachella performers Steely Dan.
-GEORGE VARGA
Kimbra
You may know Kimbra thanks to her vocals in Gotye's song, "Somebody That I Used to Know." But on her own, the New Zealand-born singer is much more fascinating than the delicate love song for which she won a Grammy. Kimbra's latest album, "The Golden Echo" is a sunshiny mix of pop, classic R&B and experimental indie. Her videos and live performances are daring and soulful, emphasizing themes of love and nature. Plus, Kimbra (whose last name is Johnson) hands-down wins the Coachella fashion show with a style that's as artistic as Lady Gaga's, minus all that ridiculousness.
-NINA GARIN
George Ezra
Just coming from a stellar performance as the musical guest on "Saturday Night Live," this British singer-songwriter has propelled quickly from indie up-and-comer to radio sensation, thanks in large part to his hit "Budapest." At just 21-years-old, the young, blue-eyed British boy's bluesy baritone voice is somewhat surprising. It's working well for him, though, as he serenades American audiences to rave reviews. His January debut album "Wanted on Voyage" peaked at No. 1 on the Folk Albums chart, and Ezra spent the start of the year opening for Sam Smith and Hozier's North American tours.
-MICHELLE DEDERKO
Alesso
Alessandro Lindblad isn't your average Swede DJ. He became interested in EDM at the age of 16 and garnered attention from other EDM artists early on. One in particular was Sebastian Ingrosso of Swedish House Mafia. Ingrosso became a Swedish big brother to Alesso and taught him how to DJ while helping him create some production tracks. Soon after, they produced the 2011 track "Calling," which reached No. 2 on Beatports chart. Alesso continues to create chart-topping EDM music, leaving no question as to why he is ranked 15th on DJ Magazine's list of Top 100 DJs.
-AMBER MESKER
Flying Lotus
Experimental electronic and hip-hop producer Flying Lotus is going to stun the Coachella crowd with his stage presence and extraordinary style of music composition. He's been making a name for himself throughout the years with his remixes and collaborations with artists such as Erykah Badu, Kendrick Lamar, Snoop Dogg and others. Flying Lotus' fan base will have a presence at Coachella and the show will be full of tunes you can groove to.
-JARNARD SUTTON

SATURDAY
Nortec Collective Presents: Bostich & Fussible
The performance by this Tijuana-bred duo will be both a victory lap and a farewell. As co-founders, in 1999, of Nortec Collective, Ramon "Bostich" Amezcua and Pepe "Fussible" Mogt helped forge a novel fusion of electronic music with banda, Norteño and other traditional Mexican styles. Last year, they released their final album, "Motel Baja." Now, at Coachella, they'll take what appears to be their final bow.
-GEORGE VARGA
Perfume Genius
Perfume Genius isn't everyone's cup of tea. The music of Seattle-bred singer Mike Hadreas brings up intense feelings of melancholy, something that goes against the desert festival's happy-go-lucky vibe. But for those willing to hear songs about repression, anger and perceived family values, take time out to see Perfume Genius. Don't worry, the music from his critically acclaimed album "Too Bright" isn't all stormy emotions. Along with having a dark sense of humor, Hadreas likes to experiment on stage, so you may hear screams, crazy keyboard sounds and plenty of other surprises.
-NINA GARIN
Hozier
Has anyone offered Hozier a ride to church yet? All jokes aside, 25-year-old Irish musician Andrew Hozier-Byrne has had quite the year already. He has performed everywhere from the Victoria's Secret Fashion Show to the 2015 Grammy Awards alongside legend Annie Lennox. As relaxed and unassuming on stage as can be, Hozier has found an overwhelmingly thrilled fanbase for his moody and intimate songs. And, while "Take Me to Church" continues to play on all airwaves at seemingly all hours of the day, some of Hozier's lesser-known songs might be his best. Listen to "From Eden" and "Someone New" before watching him live in Indio.
-MICHELLE DEDERKO
The Weeknd
He's been called the "the next musical talent since Michael Jackson." Abel Tesfaye, also known as The Weeknd, has an incredible, soulful voice and quite a few smooth R&B singles under his belt already. Back in 2012, The Weeknd made his first appearance at Coachella and continued on to his U.S. tour, which received rave reviews from "Rolling Stone." This year, The Weeknd has been busy appearing on soundtracks for "The Hunger Games: Catching Fire" with the songs "Devil May Cry" and "Elastic Heart," as well as the single "Earned It" from "Fifty Shades of Grey."
-AMBER MESKER
FKA twigs
English singer-songwriter FKA twigs is not just a producer, but also a dancer and singer-songwriter ready to stun Coachella with her whispery vocals. Twigs released her debut album "LP1" to rankings on the U.K. Albums Chart and U.S. Billboard 200. Don't miss the opportunity to see her perform hits such as "Two Weeks," "Pendulum" and "Water Me."
-JARNARD SUTTON

SUNDAY
St. Vincent
Annie Clark, who performs as St. Vincent, had a banner year in 2014. She rose from cult-favorite status to stardom, after three increasingly confident solo albums, as well as a joint album and tour with former Talking Heads leader David Byrne. A ferocious guitarist, arresting songwriter and more than capable singer, with an eye-popping theatrical flair, she seems poised to ratchet things up even higher. What better place to do so than Coachella, where she last performed in 2008 to a sparse audience? Expect an overflow crowd this time around.
-GEORGE VARGA
Built to Spill
There are plenty of throwback bands at Coachella: Bad Religion, Belle and Sebastian, and, of course, Steely Dan. And while it's easy to lump Built to Spill in the nostalgia category, the '90s indie pioneer has actually continued to put out music pretty consistently. The Idaho band's latest record, "Untethered Moon," will be released later this month, building on its aesthetic of jangly indie pop mixed with controlled jam rock. Still, if you're in the mood to relive grunge rock memories, chances are the members of Built to Spill will be wearing flannel and beanies and playing those heart-wrenching songs from "Keep It Like a Secret."
-NINA GARIN
Drake
There's always a chosen rap artist to shake up the indie-loving hipsters and EDM-bumping dance-aholics of Coachella, and this year, it's Grammy Award-winning Drake. It makes sense, too, to have the Toronto multi-talent headline on Sunday, considering his recent surprise drop of "If You're Reading This It's Too Late" mixtape last month, which debuted as No. 1 on the U.S. Billboard 200 and caused a total internet meltdown. For Drake fans, it'll be a festival finale dance party to close out the weekend on a high note, thanks to the massively-popular hits like "Started from the Bottom" and "I'm On One."
-MICHELLE DEDERKO
David Guetta
There are numerous reasons that Coachella continues to ask the French DJ and record producer, David Guetta, to return. For one, he has sold over 9 million albums and 30 million singles worldwide and was voted the number one DJ in DJ Magazine's Top 100 DJs in 2011. You know Guetta from his hit singles "Gettin over You" and "Titanium." And back in 2013, Billboard named his single "When Love Takes Over" as the No. 1 dance pop collaboration of all time. There is no question that Guetta is ready to play all his hits and keep the crowd dancing long into the warm desert night.
-AMBER MESKER
Circa Survive
In support of their album "Descensus," alternative rock band Circa Survive will stop through Coachella to perform hits from several of their albums. Circa Survive ranges from post-hardcore to indie rock and experimental rock. Sure to be a lively show, they're also known for their unique flair at concerts, such as adding props.
-JARNARD SUTTON
Source: DiscoverSD
---
Sign up for the Pacific Insider newsletter
PACIFIC magazine delivers the latest restaurant and bar openings, festivals and top concerts, every Tuesday.
You may occasionally receive promotional content from the Pacific San Diego.