Trackstar races to the front of hip-hop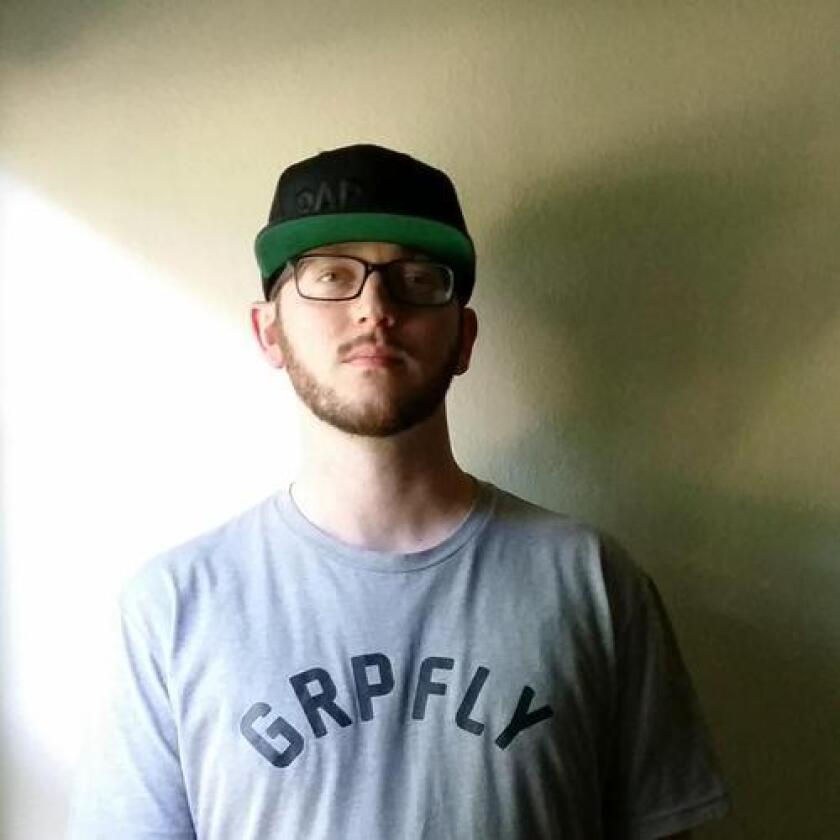 Responsible for bringing the rap "group" concept back from extinction, Run The Jewels is also one of the hottest tickets in hip-hop today. After decadelong individual careers, Atlanta rapper Killer Mike (Michael Render) and New York rapper/producer El-P (Jaime Meline) joined forces in 2013.
Two critically acclaimed albums later, Run The Jewels has toured the world and developed a global fan base.
But perhaps the greatest success of the duo is that of the man who literally stands behind them. Trackstar The DJ (Gabe Moskoff) is a self-proclaimed "professional rap fan" and he comes by that moniker honestly.
DiscoverSD recently caught up with the Wisconsin-born beat maker to discuss his unlikely rise to the top.
Q: You were already a DJ in St. Louis at the time, but this current run started with a phone call to Killer Mike?
A: It did. (laughs) I assumed it was going to be a fan club line. Something like 'Hey. This is Killer Mike. Leave your email at the beep and I'll send you exclusive MP3s' kind of thing. But he was my favorite rapper, so I wanted to hear what that sounded like. (laughs) I called it one day, stoned in my apartment at two in the afternoon. He picked up! All of a sudden, I'm on the phone with my favorite rapper. I had no plan and no reason to call him. But I asked him if he wanted to host a mixtape and he agreed. It was amazing.
Q: How did that turn into the DJ gig?
A: I met him at (Atlanta hip-hop festival) A3C in 2009. I gave him a copy of the mixtape and said "if you need anything, I'm here all weekend." He says, "What are you doing tomorrow? I'm opening for Rakim and need a DJ." So the very next day, I DJ'd for him as he opened for arguably the greatest MC of all time.
Q: Amazing. And now you're the DJ for RTJ. Do you look at this like a dream come true?
A: I'm actually not living my dream. I never would've dared to dream about DJing for my favorite rappers all around the world. My dream was to work at Vintage Vinyl in St. Louis and do cool, local rap stuff with my friends. But now, I'm really glad they didn't hire me.
Q: Possible to describe these last few years for you?
A: I still geek out at all of these moments. I'm a giddy fan with it most of the time. I mean, I was listening to El-P when I was in high school. It's just completely nuts and beyond comprehension.
Q: Why do you think RTJ is resonating so well with fans?
A: It's winning because it's real. Mike and El are such genuine dudes, everyone is happy to root for them. What you see from those guys on stage and in interviews is exactly how they are 24 hours a day. There is no facade. They're just likable and relatable being themselves. And I should know. I spend more time with them than I do with my wife.
Trackstar The DJ (two shows)
When: 5 p.m. and 10 p.m. Dec. 13
Where: 91X's Lump of Coal with Run The Jewels at Soma (5 p.m.) and solo DJ set at Casbah (10 p.m.)
Cost: $25 for Soma and $10 for Casbah
Online: 91x.com/lump-of-coal and casbahmusic.com
Source: DiscoverSD
---
Sign up for the Pacific Insider newsletter
PACIFIC magazine delivers the latest restaurant and bar openings, festivals and top concerts, every Tuesday.
You may occasionally receive promotional content from the Pacific San Diego.