Top performances in town this week include Vince Staples, Party Favor, Taking Back Sunday and Ten Fé.
4.2: Vince Staples
The Long Beach rapper released his third studio album, FM!, last November. It's once again packed with guest appearances from E-40 and Jay Rock to Kehlani and Tyga. And the whole thing is framed around a running skit featuring longtime L.A. radio DJ Big Boy.
@ Observatory North Park, observatorysd.com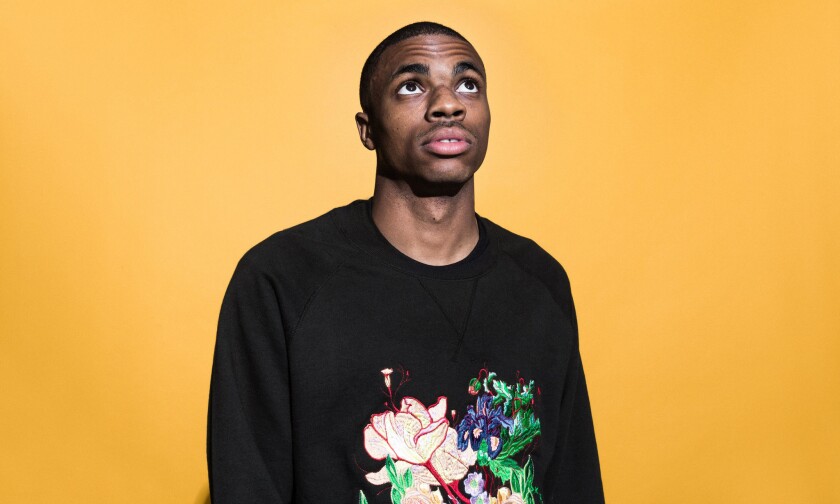 4.3: Gunna
The Atlanta-based MC was a featured guest on multiple hit albums from the likes of Travis Scott, 21 Savage, Tory Lanez, Mariah Carey and more last year. In February, the rapper born Sergio Kitchens released his full-length studio debut, Drip or Drown 2. The album hit No. 3 on the US Billboard 200 and features appearances from Young Thug, Lil Baby and Playboi Carti.
@ House of Blues, houseofblues.com/sandiego
4.5: San Holo
Dutch DJ Sander van Dijck released a slew of singles last year in addition to his highly anticipated full-length debut, the appropriately titled Album1. In February, he released Lead Me Back, the first single from his upcoming Gouldian Finch 3 compilation.
@ Observatory North Park, observatorysd.com
4.6: Party Favor
Last in the city to shut down OMNIA on New Year's Eve, Manhattan-born/L.A.-based DJ Dylan Ragland returns to San Diego in what has been a busy 2019 for the producer thus far. BROHUG and 4B have already remixed his January-released single 2012, and Ragland teamed with graves and GTA, respectively, on latest singles Reach For Me and Work It Out.
@ OMNIA, omnianightclub.com
4.6: Bear Grillz
The Colorado-based, mask-wearing DJ really showcases a diverse production style with his two latest releases. February's Demons (feat. RUNN) is a melodic, vocal-led foray into pop territory, while the March-released single Flow is another hard-hitting, in-your-face dose of dubstep that has become synonymous with the mysterious producer.
@ Bassmnt, bassmntsd.com
4.6: Darius
Roche Musique, a French House label based in Paris, brings a solid triple bill to Quartyard. Atmospheric headliner Darius released his debut full-length, Utopia, in 2017. And he'll be supported by labelmates Zimmer and Kartell.
@ Quartyard, quartyardsd.com
4.6: Vicetone
Dutch DJ duo Ruben Den Boer and Victor Pool have remixed everyone from Bob Marley and The Weeknd to Maroon 5 and Kelly Clarkson, as well as releasing a handful of singles every year since 2013. In February, the pair released their 4-track sophomore EP, Elements, which features appearances from Haley Reinhart, Matt Wertz and Laur.
@ Parq, parqsd.com
4.6: A-Trak
Canadian DJ, producer and Fool's Gold label boss A-Trak, aka Alain Macklovitch, is also half of DJ duo Duck Sauce with Armand Van Helden. The Grammy-nominated turntablist teamed with Young Thug, YEHME2 and Todd Terry on singles last year.
@ Hard Rock, hardrockhotelsd.com
4.6, 7: Taking Back Sunday
Last in San Diego as part of the final Vans Warped Tour, the Long Island, N.Y.-based emo punks return to America's Finest City to celebrate their 20th year together with a two-night dip. A compilation album that coincides with the two-decade milestone, aptly named Twenty, was released in January.
@ Observatory North Park, observatorysd.com
4.7: Meat Puppets
Marking the seminal band's first run with their original lineup since 1995, Curt and Cris Kirkwood, alongside returning drummer Derrick Bostrom, hit the road to promote their March-released latest album, Dusty Notes. It's the band's first release since 2013's Rat Farm.
@ Soda Bar, sodabarmusic.com
4.7: Buddy Guy
The multiple-Grammy-winner, Rock and Roll Hall of Fame inductee and beloved blues legend returns once again to his San Diego home away from home, the Belly Up, for yet another sold-out show.
@ Belly Up, bellyup.com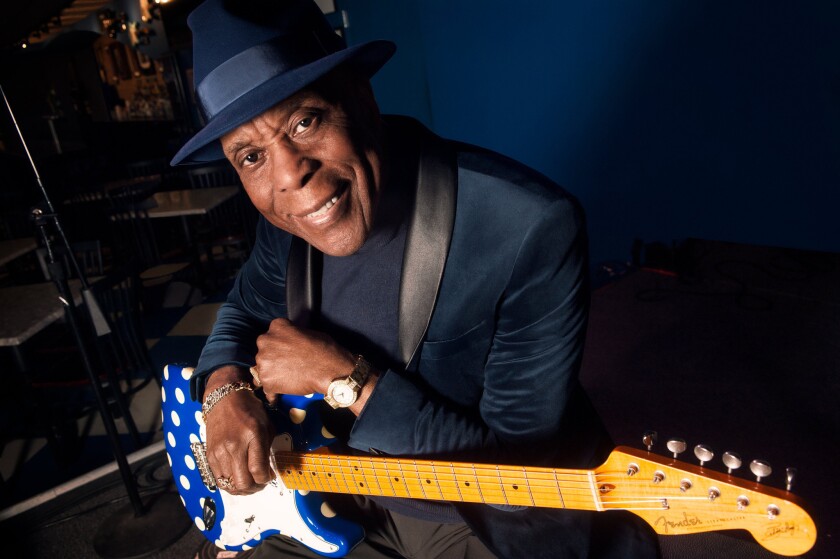 4.7: Ten Fé
Starting out as a duo before expanding into a five-piece, these London-based indie poppers released their sophomore album, Future Perfect, Present Tense, last month. Local rockers Creature Canyon open the show.
@ Casbah, casbahmusic.com
---