Top concerts this week in San Diego (Oct. 1-7)
Performers coming to San Diego this week include 5 Seconds of Summer, Courtney Barnett, Mexrrissey and Interpol.
10.1: Conor Oberst & The Mystic River Band
The Nebraska-born singer/songwriter once known as Bright Eyes released his eighth solo studio album, Salutations, in 2017. For his upcoming tour, he's reuniting with The Mystic Valley Band after last releasing an album with them in 2012. Perhaps this is preparation for a trip back into the studio together.
@ Observatory North Park, observatorysd.com
10.2: 5 Seconds of Summer
These guys are moving on up! Last here in April at the House of Blues, the YouTube celebs turned Aussie boy band get the significant venue upgrade in only half a year. Their third album, Youngblood, was released in June.
@ Cal Coast Credit Union Open Air Theatre, as.sdsu.edu/calcoast
10.2: Ghostland Observatory
After an extended hiatus, the Austin, Texas-based electro duo of Aaron Behrens and Thomas Turner returned with their Life of the Party EP in 2015. They followed that with last month's first full-length album from the band in eight years, See You Later Simulator.
@ Music Box, musicboxsd.com
10.3: Courtney Barnett
Last here almost exactly one year ago with Kurt Vile promoting the pair's collaborative Lotta Sea Lice album, the Aussie singer and songwriter returns alone, having released her second solo LP, Tell Me How You Really Feel, in May.
@ Observatory North Park, observatorysd.com
10.3 MC50
To celebrate the 50th (!) anniversary of the MC5's landmark live album, Kick Out the Jams, guitarist Wayne Kramer has enlisted members of Soundgarden, Faith No More, and Fugazi to play the album in its entirety each night. Rumor has it there are a few additional MC5 classics that get thrown into the mix as well.
@ House of Blues, houseofblues.com/sandiego
10.4: Mexrrissey
Led by Mexican Institute of Sound's Camilo Lara, this earnest tribute to Moz infuses the songs of the former Smiths frontman with traditional Mexican sounds. Their new live show, La Reina is Dead, finds the band interpreting The Smiths' classic third studio album in its entirety.
@ Music Box, musicboxsd.com
10.4: Tyga
Compton-born rapper Michael Stevenson (aka Tyga) released his sixth studio album, Kyoto, earlier this year. It features collaborations with Tory Lanez, 24hrs and Gucci Mane. Stevenson also starred in the upcoming third season of MTV's Scream, an episodic reboot of the famous horror film franchise. Two new Tyga singles, Swap Meet and Dip, were released last month.
@ Bassmnt, bassmntsd.com
10.5: Lil Jon
The DJ, producer and Grammy-winning King of Crunk returns to OMNIA fresh from teaming with Lil Buddha on new single, No Hook, last month. It follows another collaborative single, January's Alive, which found Lil Jon paired with 2 Chainz and Offset.
@ OMNIA, omnianightclub.com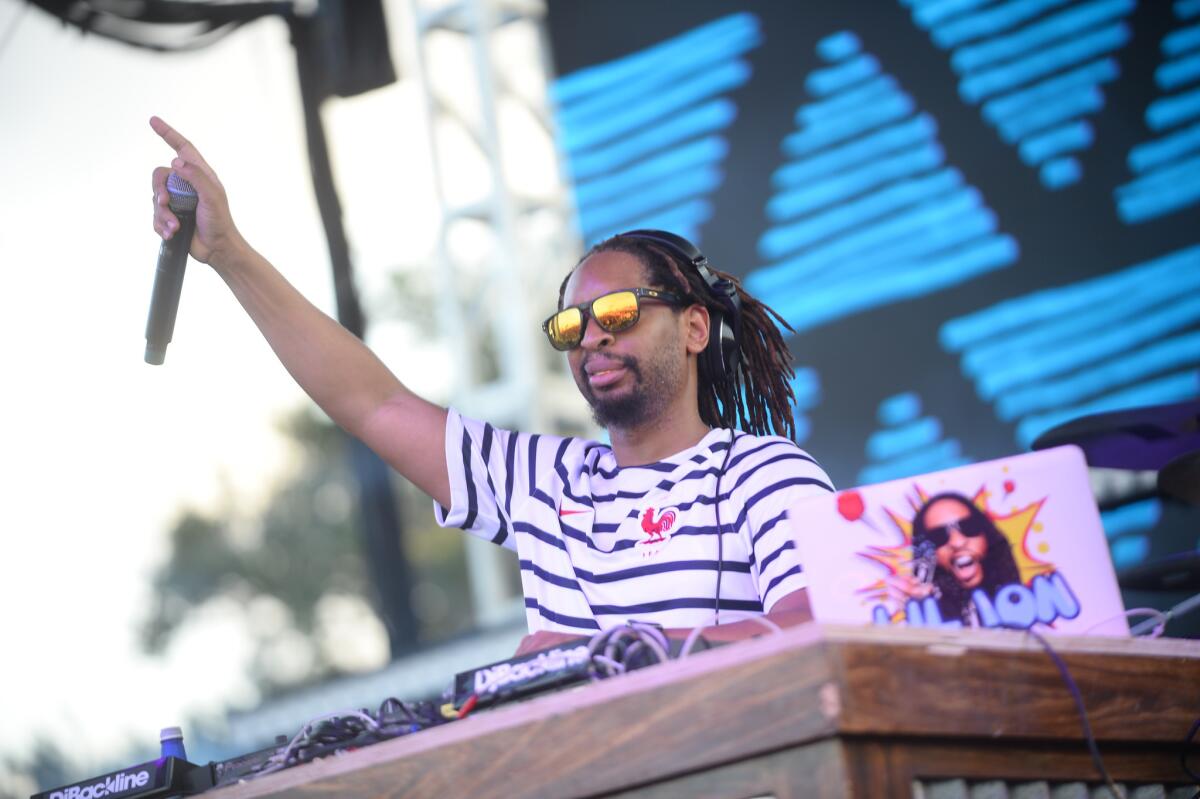 10.5: Eptic
The 25-year-old Belgian dubstep DJ (aka Michael Bella) has released an EP every year (and two in 2012) since dropping his self-titled debut in 2011. His 2018 installment, Anti-Human, features three new tracks and a remix from English DJ Trampa of the single, Hold Me Back.
@ Bassmnt, bassmntsd.com
10.5: Interpol
The Paul Banks-led indie rockers released their sixth studio album, Marauder, in August. Produced by Dave Fridmann (The Flaming Lips, Ok Go, MGMT), Marauder was the band's first album in four years.
@ Cal Coast Credit Union Open Air Theatre, as.sdsu.edu/calcoast
10.5: Jon Pardi
Pardi, a country singer who grew up outside of Sacramento, scored a No. 1 on the U.S. Billboard Country Chart with his 2016 sophomore album, California Sunrise. Two of the album's footwear-related singles — Head Over Boots and Dirt on My Boots — have gone platinum.
@ Harrah's, harrahssocal.com
10.5: Roky Erickson
Psych-rock godfather and founding member of The 13th Floor Elevators returns to San Diego. Erickson's last album, True Love Cast Out All Evil, was released in 2010. Death Valley Girls open the show.
@ Casbah, casbahmusic.com
10.6: B-52s
Although founding member Keith Strickland no longer tours with the band, fellow originals Fred Schneider, Kate Pierson, and Cindy Wilson still Roam the world. And while you may have been able to catch them in all kinds of other cities with Boy George, they were not on that bill last month in San Diego.
@ Humphreys Concerts by the Bay, humphreysconcerts.com
More...
Groove: October concert calendar
Sign up for the Pacific Insider newsletter
You may occasionally receive promotional content from the Pacific San Diego.