Top concerts this week (July 31-Aug. 6)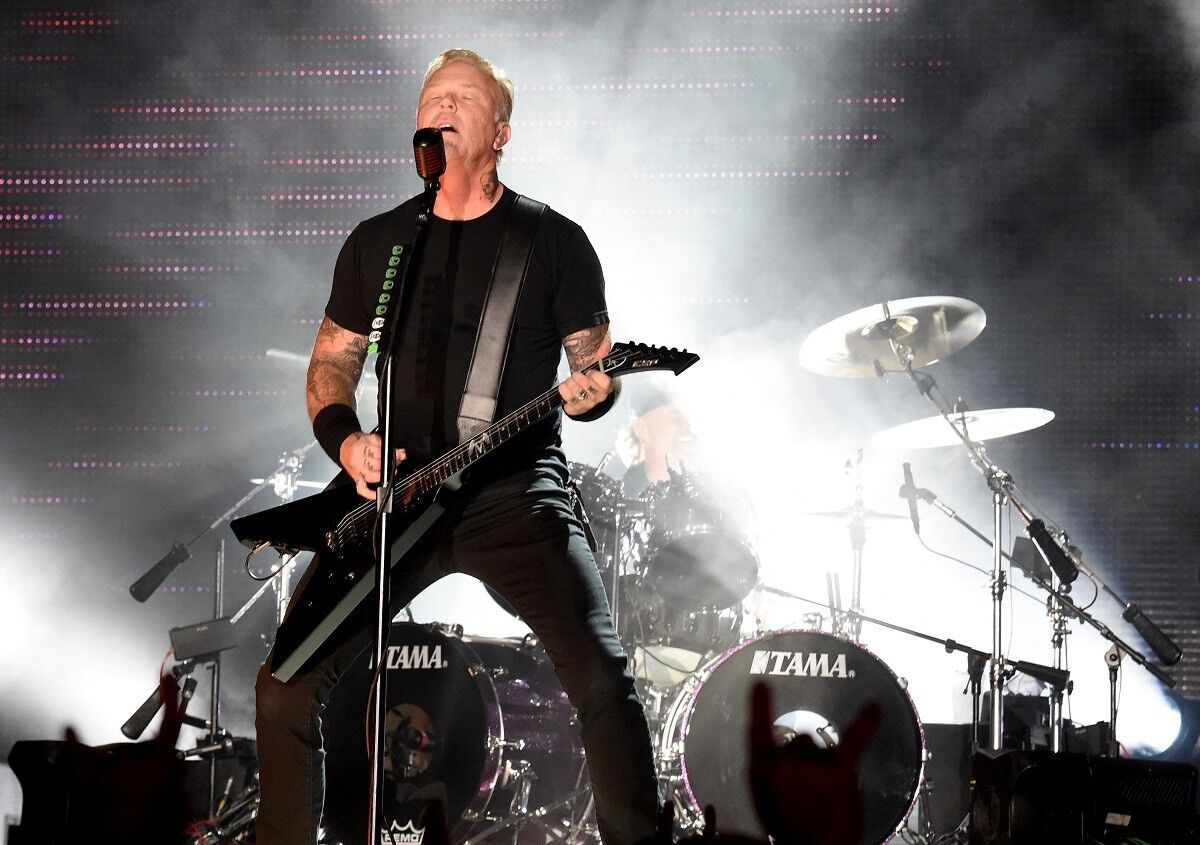 Top performers coming to San Diego this week include Ed Sheeran, AFI & Circa Survive, Jack Novak and Sergio Mendes.

8.1 AFI & Circa Survive
AFI, who released their self-titled (also known as "The Blood Album") 10th studio album in January, join forces with Circa Survive, who are planning on releasing their sixth studio album, "The Amulet," next month.
7:30 p.m. Cal Coast Credit Union Open Air Theatre, 5500 Campanile Dr., San Diego. $25-$35. All ages. 619.594.0234 or as.sdsu.edu/calcoast
8.4 P.O.D.
After spending the end of last year on the "Make America Rock Again" tour with the likes of Alien Ant Farm, Puddle of Mud and Drowning Pool, San Diego's Grammy-nominated rock vets hit the road on their own.
7 p.m. House of Blues, 1055 Fifth Ave., downtown. $23-$35. All ages. 619.299.2583 or houseofblues.com/sandiego
8.4 Dirty South
Serbian-born, Melbourne-based DJ/producer Dirty South (aka Dragan Roganovic) is known for his collaborations with the likes of David Guetta, Alesso, Axwell and others. He recently remixed his own 2016 single, I Swear, which features South Africa/California duo ANIMA!.
9 p.m. Omnia San Diego, 454 Sixth Ave., downtown. $20-$55. 21+. 619.544.9500 or omnianightclub.com
8.4 Eagles of Death Metal
With Queens of the Stone Age releasing a new album, don't expect to see Josh Homme here. But that won't stop bandleader Jesse Hughes from delivering a rock and roll extravaganza in Del Mar.
After last race of the day. Del Mar Thoroughbred Club, 2260 Jimmy Durante Blvd., Del Mar. $5-$87.50. All ages. 858.792.4242 or dmtc.com/concerts
8.4 tyDi
This Australian DJ (Tyson Illingsworth) was signed to Armin van Buuren's Armada label when he was just 17 years old. Now based in L.A., the songwriter and producer has already released four singles this year, including June's Beautiful War featuring Lola Rhodes.
10 p.m. Parq, 615 Broadway, downtown. $15-$20. 21+. 619.727.6789 or parqsd.com
8.4 Crizzly
Austin, Texas, DJ/producer Crizzly (Chris Marshall) released his latest single, Ice On My Grill, in April. But you can also pick up a free download of new track IMA GO HARD right now on his Soundcloud page.
9 p.m. Belly Up Tavern, 481 Cedros Ave., Solana Beach. $10. 18+. 858.481.8140 or bassmntsd.com
8.5 The Crystal Method
It's the 20th anniversary of Ken Jordan and Scott Kirkland's platinum-selling debut album, "Vegas," and Kirkland is hitting the road by himself to help celebrate the big-beat milestone.
9:30 p.m. Music Box, 1337 India St., Little Italy. $25. 21+. 619.795.1337 or musicboxsd.com
8.5 Jack Novak
Serving as Pharrell Williams' touring DJ in 2013, the Chicago-born/L.A.-based producer released the single, Marquis, last October and heads home to take the stage at Lollapalooza this summer.
9 p.m. Omnia San Diego, 454 Sixth Ave., downtown. $20-$55. 21+. 619.544.9500 or omnianightclub.com
8.6 KRS-One & Slick Rick
This is a rare chance to see two of hip-hop's legendary pioneers on the same stage on the same night - for $10! Don't miss it.
8 p.m. The Observatory North Park, 2891 University Ave., North Park. $10. 18+. 619.239.8836 or observatorysd.com
8.6 Ed Sheeran
Stars don't get much bigger than the English singer-songwriter these days, and while he hits San Diego as part of the fourth leg of his Divide World Tour, the ginger-haired crooner will be on the road for another solid year.
7:30 p.m. Valley View Casino Center, 3500 Sports Arena Blvd., Midway District. Sold out. All ages. 619.224.4171 or valleyviewcasinocenter.com
8.6 Metallica
This hard rocking band will be near the end of its HardWired tour promoting its new album "Hardwired...To Self Destruct" when its members take the stage at Peto Park.
@Petco Park, ticketmaster.com
8.6 Sergio Mendes
The Grammy-winning and Academy Award-nominated Brazilian musician has over 55 releases to his name. Mendes has worked with everyone from Antonio Carlos Jobim and Cannonball Adderley to Justin Timberlake and The Black Eyed Peas.
7:30 p.m. Embarcadero Marina Park South, 200 Marina Park Way. downtown. $25-$100. All ages. 619.235.0804 or sandiegosymphony.org
Sign up for the Pacific Insider newsletter
You may occasionally receive promotional content from the Pacific San Diego.