Top concerts this week in San Diego (March 5-11)
Top performances in San Diego this week include 311, Talib Kweli, G. Love & Special Sauce and Lil Jon.
3.5, 6: 311
The SoCal-by-way-of-Nebraska funk-rock quintet released their 12th studio album, Mosaic, last year. It debuted at number six on the Billboard Top 200 chart.
@ House of Blues, houseofblues.com/sandiego
3.6: The Psychedelic Furs
People love the Furs! The band hasn't released an album in nearly 30 years, but that hasn't stopped the founding Butler brothers – singer Richard and bassist Tim – from continuing to sell out shows like this one.
@ Belly Up, bellyup.com
3.7: Hot Snakes
San Diego rock godfather Swami John Reis and longtime collaborator Rick Froberg get the band together once again. This time it comes with the first Hot Snakes studio album in 14 years. The 10-song Jericho Sirens drops this month.
@ Casbah, casbahmusic.com
3.8: Protomartyr
The Detroit-based post punkers released their critically acclaimed fourth album, Relatives in Descent, last September.
@ Space, spacebarsd.com
3.8: Antibalas
The Brooklyn-based afrobeat ensemble is currently on its Where The Gods Are In Peace album release tour. It's the band's sixth full-length record and first in five years.
@ Belly Up, bellyup.com
3.9: Talib Kweli
The veteran MC released his latest album, Radio Silence, last November. It features appearances from Anderson .Paak, Rick Ross, Robert Glasper and more.
@ Music Box, musicboxsd.com
3.9: Lil Jon
Who knew? But when this guy sang/yelled "Turn Down For What?!," he meant it. The DJ, producer, and Grammy-winning King of Crunk was just at Omnia in December. But he returns once again, this time fresh from releasing new single, Alive, with Offset and 2 Chainz.
@ OMNIA, omnianightclub.com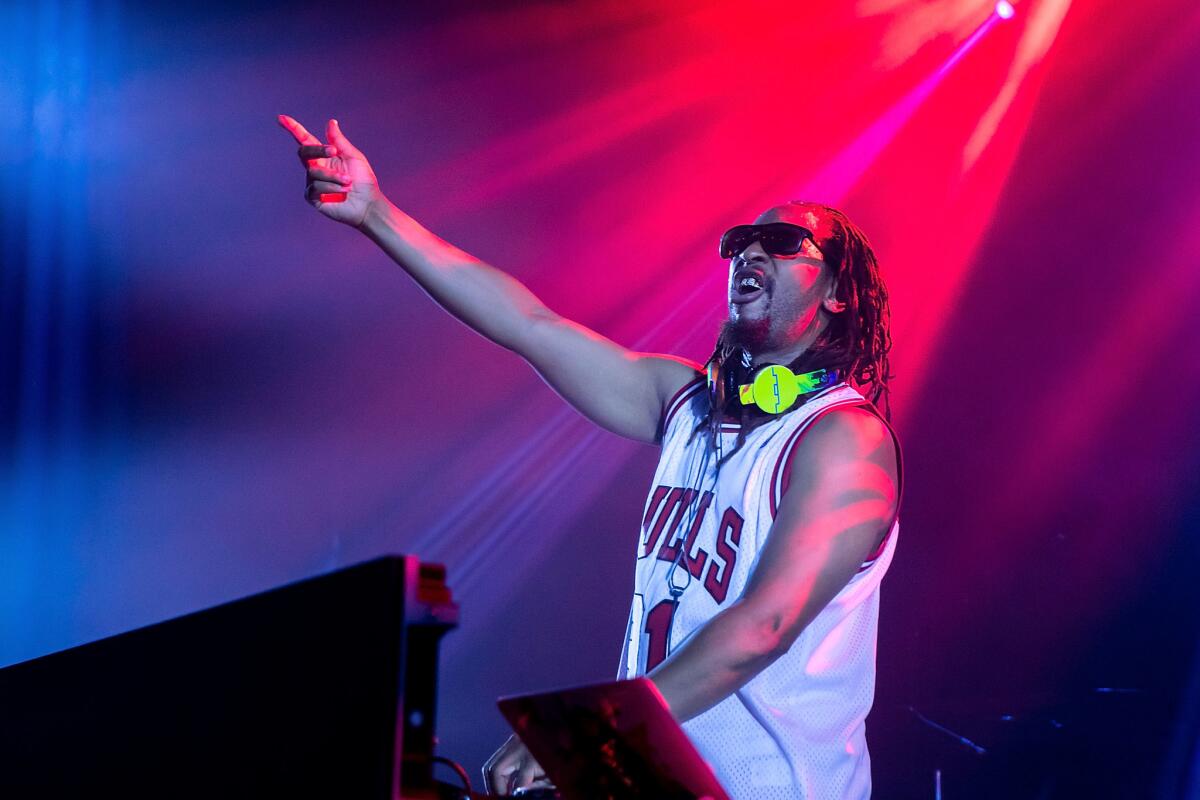 3.10: Billie Eilish
The 16-year-old L.A.-based singer is signed to Interscope Records and released her debut EP, Don't Smile At Me, in August.
@ Music Box, musicboxsd.com
3.10: MitiS
After releasing a dozen EPs and nearly as many singles, Philadelphia-based DJ and classically trained pianist Joseph Torre will release his debut full-length album, 'Til the End, this month. Two new singles, Moments (feat. Adara) and By My Side (feat. Tedy), are out now.
@ Bassmnt, bassmntsd.com
3.10: Henry Fong
The progressive house DJ heads to San Diego after releasing a handful of singles last year. The L.A.-based producer linked up with Bad Royale and Hardwell on a pair of tracks, as well as releasing three of his own.
@ Bang Bang, bangbangsd.com
3.10, 11: G. Love & Special Sauce
After taking a few years to do his solo thing, G. Love has spent the last few back with Special Sauce (Jeffery Clemens and Jim Prescott). While the trio released a Christmas album two-and-a-half months ago, they'll probably stick to songs from their eight-album catalog for this show.
@ Belly Up, bellyup.com
Sign up for the Pacific Insider newsletter
You may occasionally receive promotional content from the Pacific San Diego.