This week's top concerts in San Diego (Feb. 11-17)
Top concerts this week include Shelia E., Lil Jon, Panic! At The Disco and Illenium.
2.15: The Marias
The bilingual L.A.-based psychedelic/soul/lounge quintet released their second EP, Superclean, Vol. II, in September. Dreamer Boy and Vanessa Zamora open the show.
@ The Irenic, theirenic.com
2.15: Sheila E.
The percussionist, singer and longtime Prince collaborator released her latest album, Iconic: Message 4 America, in 2017. It features a collaboration with George Clinton on his iconic One Nation Under A Groove, as well as a cover of the Beatles classic Come Together, featuring Ringo Starr and The Revolution.
@ Sycuan, sycuan.com
2.15: Lee Foss
The Chicago-based Foss co-founded the Hot Creations label with Welsh DJ Jamie Jones and the pair play together in the electro-house group Hot Natured. Last in town playing a set for CRSSD After Dark, Foss and Eli Brown released the single Freak You Right in October.
@ Spin, spinnightclub.com
2.15: Lil Jon
Ok, ok. Yes. It seems like the DJ, producer and Grammy-winning King of Crunk is here every eight weeks. (Psst. That's because he is.) But it's hard to argue with dude's ability to lead a party. His latest single, December's All I Really Want For Christmas (feat. Kool-Aid Man), is a perfect example. It's nearly impossible to find a holiday jam that bumps harder than that one.
@ OMNIA, omnianightclub.com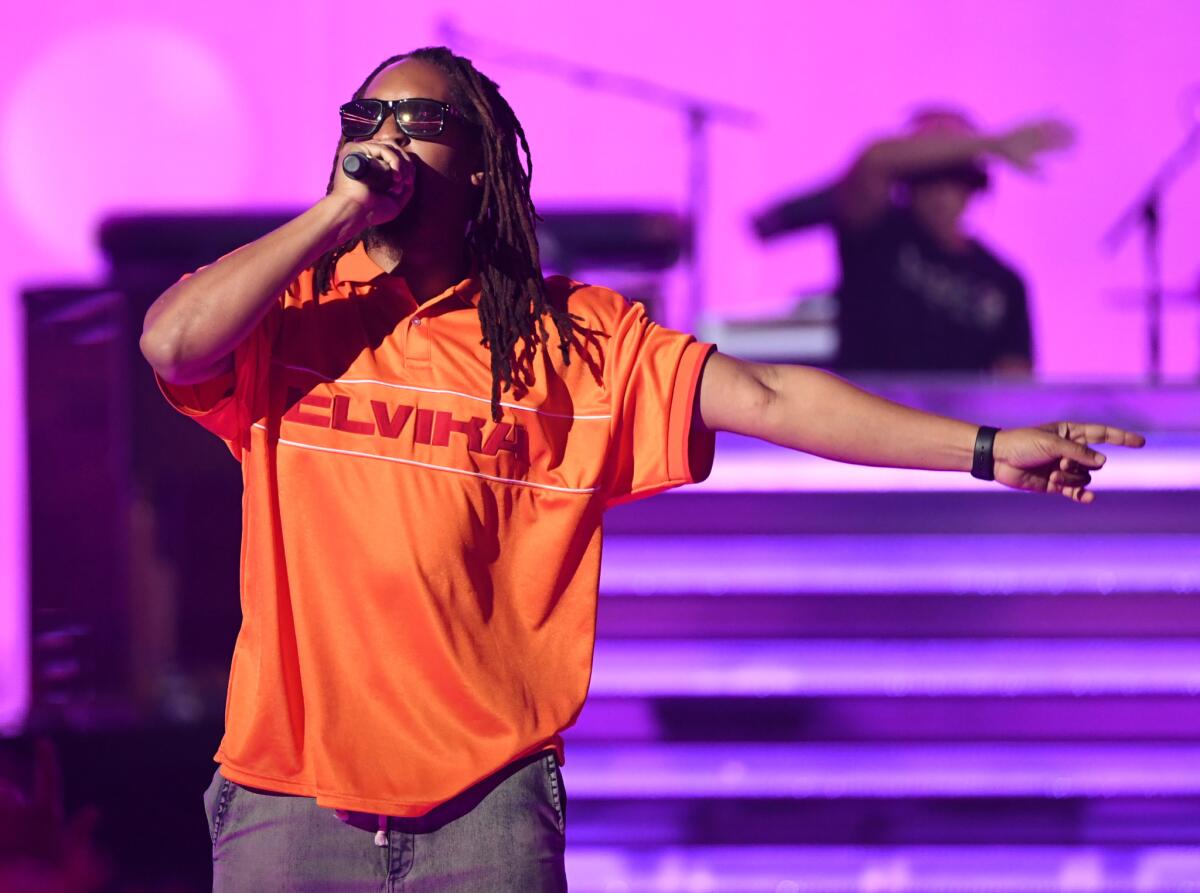 2.16: Panic! At The Disco
After starring in Kinky Boots on Broadway, Panic! At The Disco (aka Brandon Urie) released their (his) sixth studio album, Pray for the Wicked, last summer. The album debuted at the top spot of both the U.S. Billboard 200 and Australia's ARIA Albums charts.
@ Pechanga Arena, pechangaarenasd.com
2.16: Spag Heddy
Dutch-born, Spain-based DJ Mischa Reining released his latest EP, Gospel, last year. The four-track offering pairs the dubstep producer with the trio of BORN I MUSIC, Sam King and Armanni Reign. Reining also teamed with fellow DJ SLANDER on the November single, Running to You (feat. Elle Vee).
@ Bassmnt, bassmntsd.com
2.17: LED Anniversary w/ RL Grime
LED celebrates their eighth anniversary with another 18+, 9 p.m. to 4 a.m. extravaganza. Joining in the festivities will be 4B, Devault, i_o, k?d, Ray Volpe and Tails. Headliner and trap producer RL GRIME released his second studio album, Nova (as well as two accompanying remix albums), last year.
@ Pechanga Arena, pechangaarenasd.com
2.17: Illenium
Last here with Kaskade and Porter Robinson as part of OMFG NYE 2019 at Pechanga Arena, Illenium (aka Denver-based DJ Nicholas Miller) released his latest single, God Damnit, in November, the same month he remixed Halsey's smash hit, Without Me.
@ OMNIA, omnianightclub.com
More...
Groove: February concert calendar
Sign up for the Pacific Insider newsletter
You may occasionally receive promotional content from the Pacific San Diego.